What better hood for the kitchen?
Repair on
kitchen combines many aspects, to be considered. One such point is the choice of hoods. Faced with a variety of ventilation in the kitchen, many are lost in the choice of the proposed range hoods. The following questions arise: "To what purpose is selected extractor?», "What kind of hood
should buy
?" and others, that there was no shame for the wasted money spent.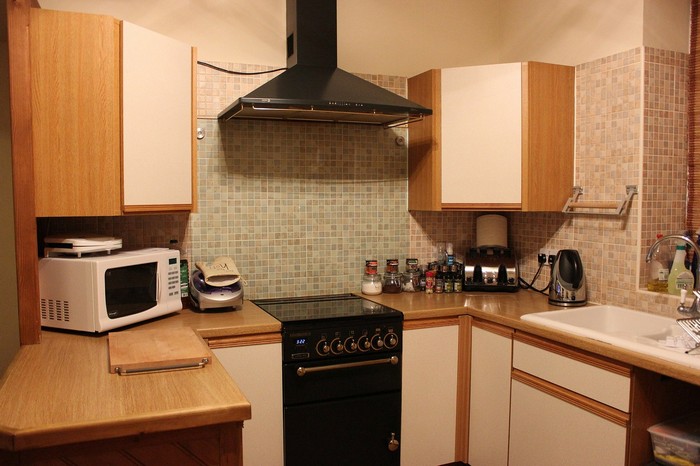 Hoods can be different not only in the parameters, but also on the characteristics of. Yet, it should be remembered, the main function of drawing - drawing contaminated air from the kitchen into the mine. And this function should be performed at the highest level.
types of hoods
Choosing the right type of extraction is based on the device kitchen ventilation. Kitchen Hoods are circulating and flow. When natural ventilation in the room, acquire flow hood, when there is no - circulation unit.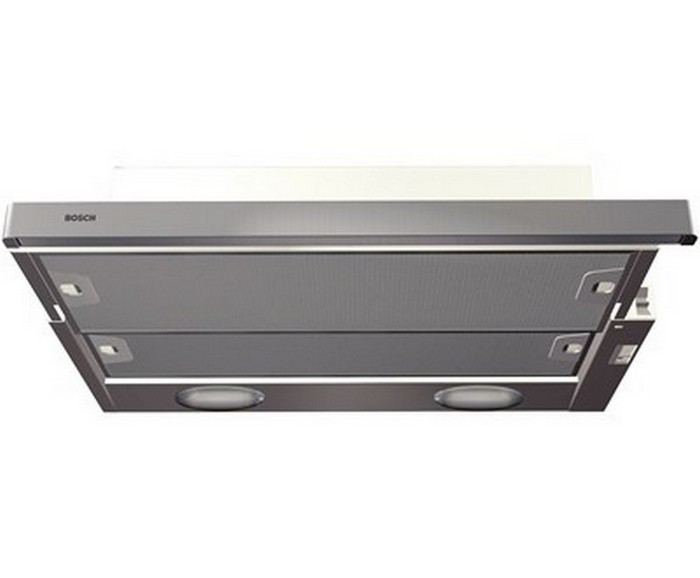 Circulating extractor operates on the principle of air purification by filtration run key design and return back into the cooking medium. To eliminate unpleasant odor carbon filters installed in the hood, requiring the systematic replacement.
considered above technique has advantages and disadvantages. Benefits include: not labor installation; optional vent shaft channel; stable room temperature. The disadvantages - not 100% clean air; permanent replacement carbon filters.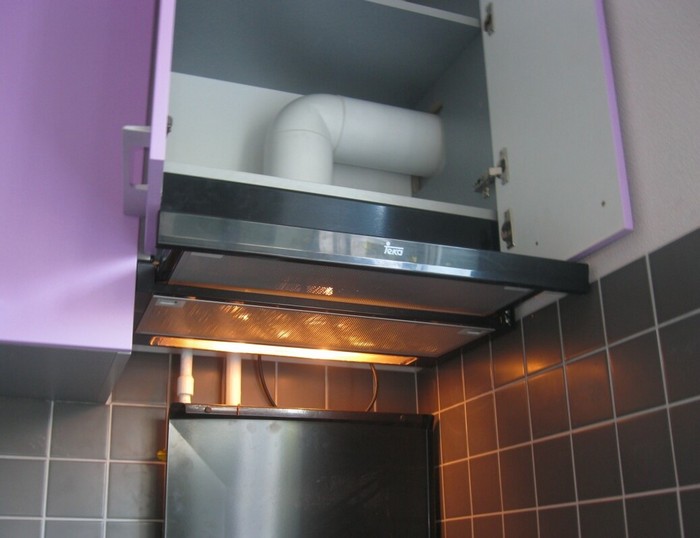 Flow hoods distinguish embedded and locks. This type of hood does its paramount and produces high quality results. Design is connected to the kitchen ventilation. For them, too, require carbon filters, but the service life longer, than in circulation. This kind of filters is needed for the exhaust unit smoothly, tk. soot and grease, getting on the ventilation duct wall, scored his.
In spite of the positive qualities of the flow-through unit, for its installation requires the installer help. The advantages include: 100%-th air purification; ease of cleaning reusable filters. Cons flow hoods: installation only a mechanic; Air temperature decrease during operation.
note! The chimney must not be bent too extended, This adversely affects the efficiency. It recommended to buy a round of PVC material, diameter at the inlet and outlet coincides.
To select the hood for the kitchen, emphasize its characteristic. according to the characterization, cleaning devices are classified according to certain characteristics.
classification extracts: by the nature of attachment and other criteria
Hanging extractor - common form. Cheap hoods of this type provides for the presence of the motor and disposable filter fabric. Optional carbon filters for full recirculation of air. Suspended drawing to buy small area kitchens.


Built-in hood is compact and convenient

Built-in hood (or vreznaya). Select Built in cooker hoods easily. retractable carriage such a device increases the amount of absorbed offspring. By buying this unit it is recommended to take with two motors for improved ventilation. Filters are installed in these models aluminum.
Based on the description of the considered base, determined by what is better - built or suspended hood.
in form
The dome-shaped dome mounted directly over the stove to the ceiling or wall. Dome design and combination of different materials are the distinguishing feature of this type of.
Straight (visor or hinged).


Dome hood not spoil, and decorate the interior

The sloping hood. Customer Reviews stipulate, that this view has some advantages, The disadvantages are the cost and power consumption.
Inclined or straight hood is better then the dome, when it is suitable for kitchen design. If we compare the inclined straight stretch, the direct benefits in the, that it can be mounted anywhere in the kitchen, only a sloped wall. Pros inclined to direct that, it functions as a flow, and circulation.
By appropriate design kitchen
angular (It is hung in the corner)


Corner extractor hood in the kitchen saves space

The island (It is attached to the ceiling and is designed for the kitchen-dining room)
According to the control method
on buttons. Work is started by pressing the right buttons.
sensory. Modern best drawing with touch controls and electronics innovations. Thereby, it became possible to program the switching on and off, lighting brightness.
A slider. Device with a toggle switch slide.
Additional descriptions and settings
selection hoods for kitchens заключается в подборе не только по виду и комплектации, but also has a number of characteristics, such as:
Noise level
Quiet hood for the kitchen - a dream of every housewife. If working extractor creates a loud sound, it is desirable to build a model or noise absorbing unit initially acquire housing with block. There is a certain range to measure the noise level in decibels:
30 dB - in the auditorium;
40 dB - like soft music;
50 dB - as in a small cafe;
60 dB - as the conversation in the room;
70 dB - both within the motion bus;
80 dB - in printed office;
130 dB - pain limit.
And generally acceptable way version - 60dB.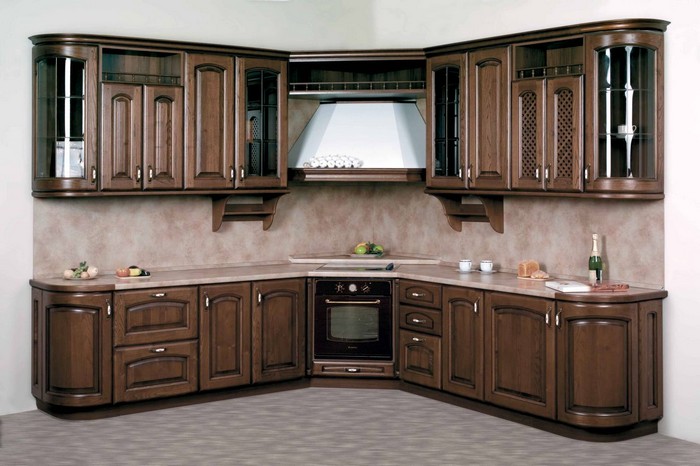 note! Volume device operation associated with views - circulating extractor less noise, than running. Importance and power of the model (more powerful, the noisier).
Replacing the filter and cleaning the hood
Time using a filter associated with the frequency cooking, turning on the unit and type. Therefore, each owner individually during filter replacement. Share the following types of filters, used hoods: disposable fabric (require frequent replacement); disposable coal (changed every six months); reusable synthetic fabric - acrylic (You need to periodically flush the accumulated fat); Reusable layers of perforated aluminum (require cleaning between layers degreasers).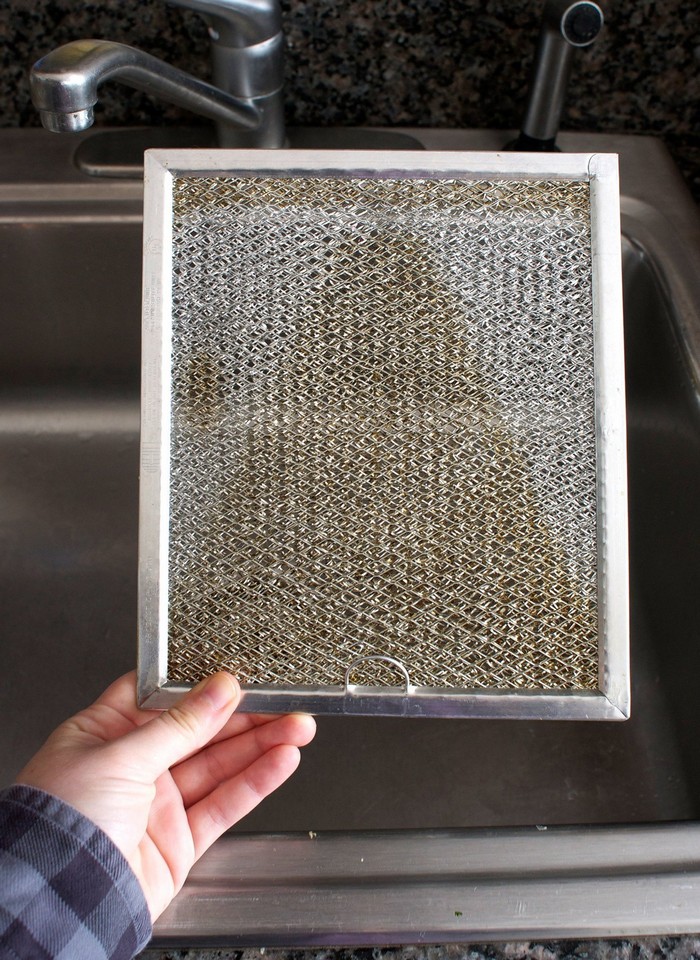 Most of the soot and grease is deposited on the filter, the rest remains on the grid, impeller and motor. To clean the cabinet, it is necessary to disassemble (in high-quality models, it is done without effort). Well, and then using standard detergent wash soiled surface.
Lighting
Almost all models are equipped with lighting. The brightness depends on the grade of drawing and Performance.
note! Halogen bulbs last longer, but are more expensive.
accessories
For accessories include filters, spare parts, etc., are purchased at once when buying the hood.
Primary and secondary functions
To the basic functions include power control and the speed of the art, Office lighting. Good kitchen hood is chosen for its performance. To do this, find the volume of a rectangular kitchen space. Width multiplied by the length and height, receive a certain value in cubic meters. Then, the calculated result is multiplied by 12 (air exchange rate) and a factor set by sanitary standards - 1,3.
Power is performance. A powerful extractor hood for the kitchen selected taking into account the nuances of the three: open plan kitchen bathroom - added 30%; Recirculation operating unit - also + 30%; each fold flue corrugated material is evaluated as +10%.
note! In this Technology manufacturers write maximum power model.
extractor hood not only performs basic functions - purification of air during cooking, but also additional tasks. These include periodic switching on and remaining play. interval mode (periodic) It serves to enable continuous generation of fresh air, idling. The "remaining play" is intended to ventilate the room after kuhovarstva with the built-in fan housing.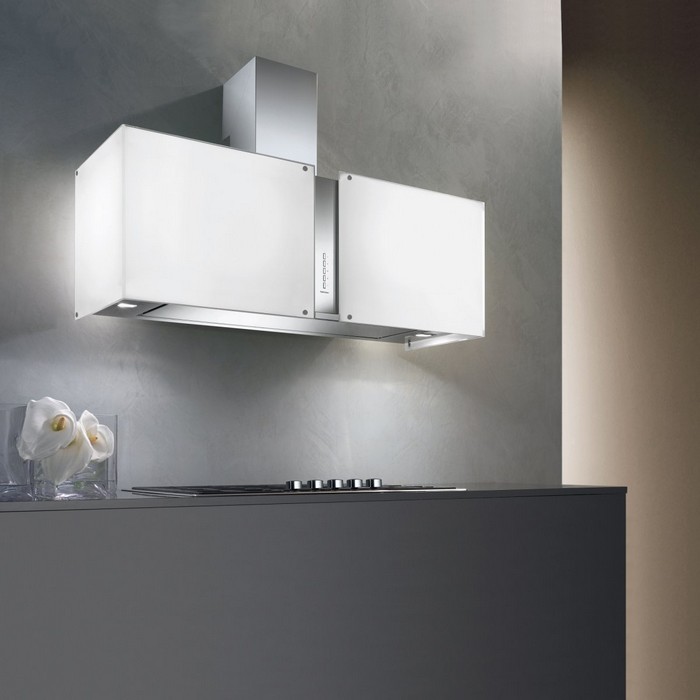 Useful things, increasing ease of use:
automatic switching on and off;
Automatic power control;
switch in the presence of a person near;
timer;
the level of filter clogging.
If the purchase is considered the unit for the first time, it is better to resort to a popular brand. known, untwisted manufacturers offer a guarantee on products, shops for the implementation of this technique provide installation services, repairs, etc. Below are the rankings of popular hoods, which are based on the question: which is better for the kitchen range hood?
The best models:
Built-in kitchen hood for kitchens standard size of 35 cm × 60h28 (HxWxD). Specifications: power - 220 W, management -knopochnoe, work order withdrawal / circulation, performance - max 400 m3 / h, number of speeds - 3, incandescent lamps - two for 40 W, filter - washable fat, max noise level to 64 dB, body color - silver.
Extractor hood dome suspension of 80 × 60x50 (HxWxD). Specifications: performance in the removal order - 480 m 3 / h, in the circulation procedure 390 m3 / h, max noise level - 40-55 dB, number of speeds - 3, metal grease filter.
Dome hood design with a cut-off glass dome for a clear hit soot directly into the air collector. This quiet range hood for the kitchen. Size -140 × 60x40 (HxWxD). Specifications: performance - 620 m3 / h, number of speeds - 3, max noise level - 40 dB, Acrylic grease filter, touch control with timer.
The quietest hoods:
Сata tf 2003 duralum – 44дб.
Кronasteel bella 600 - 39db.
Еlica Oretta wh / a / 60- 32db.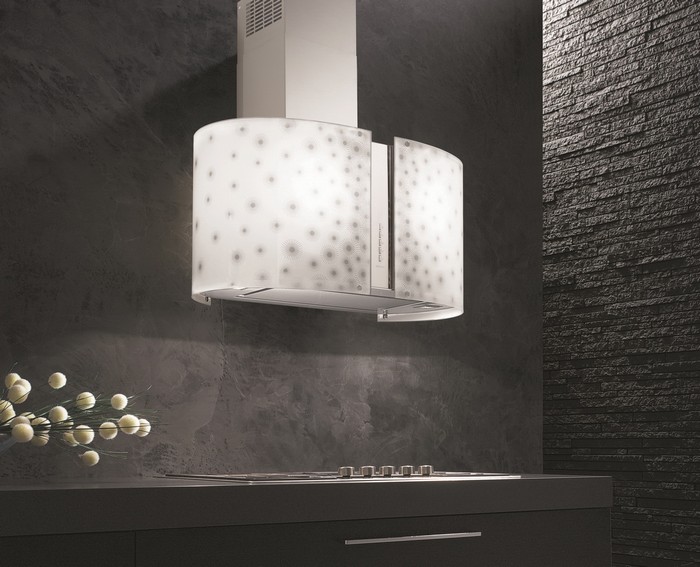 Rating hoods for kitchens 2015:
Hansa OSC WH,
ELEYUS Titan 750 60,
CATA Ceres 60 Blanca,
CATA 5-500 black 9,
Hansa OTS 635 THEM,
Best P ASC 580 FPX IX 54,
Teka TL1 62,
Bosch DHI 635 H 60 IX,
Gorenje DT6SY2W,
Pyramida TL 60 700.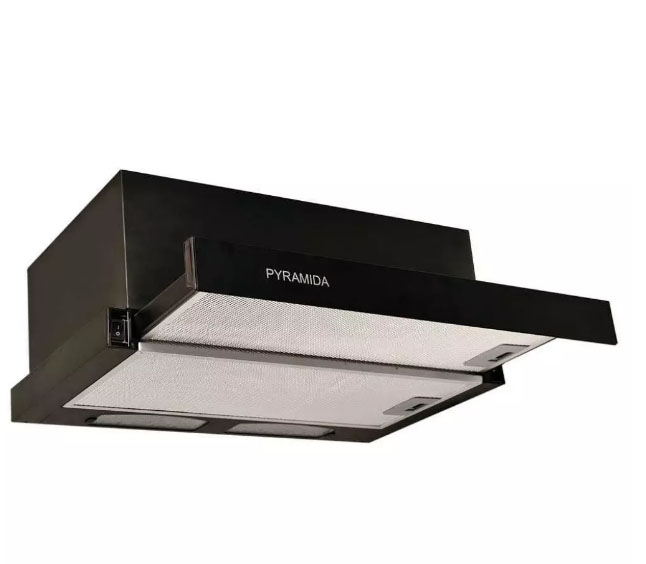 Rating embedded hoods for kitchens:
Bosch DHI 665 V 60 IX,
Siemens LI 46631 IX,
Kronasteel Kamilla Sensr 600,
Hansa OTS 625 WH,
Zanussi,
krona,
Lex,
Propeller,
Falmec.
Rating extracts manufacturers Kitchen: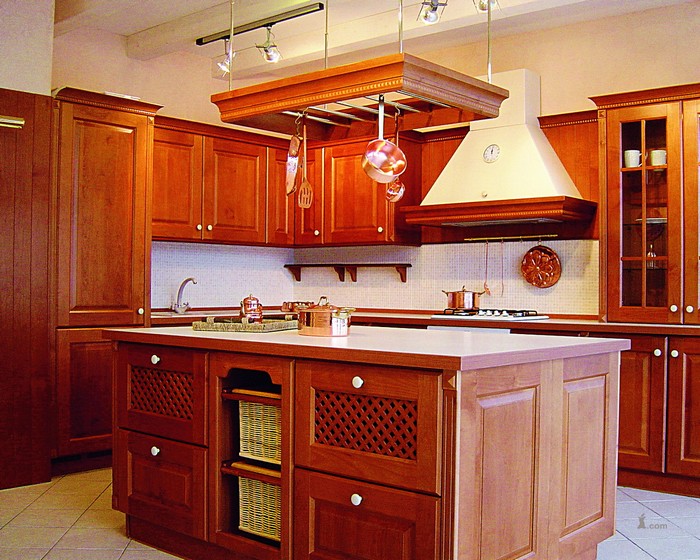 Bosch,
Siemens,
hour,
Samsung,
Gorenje,
Crown,
Hephaestus.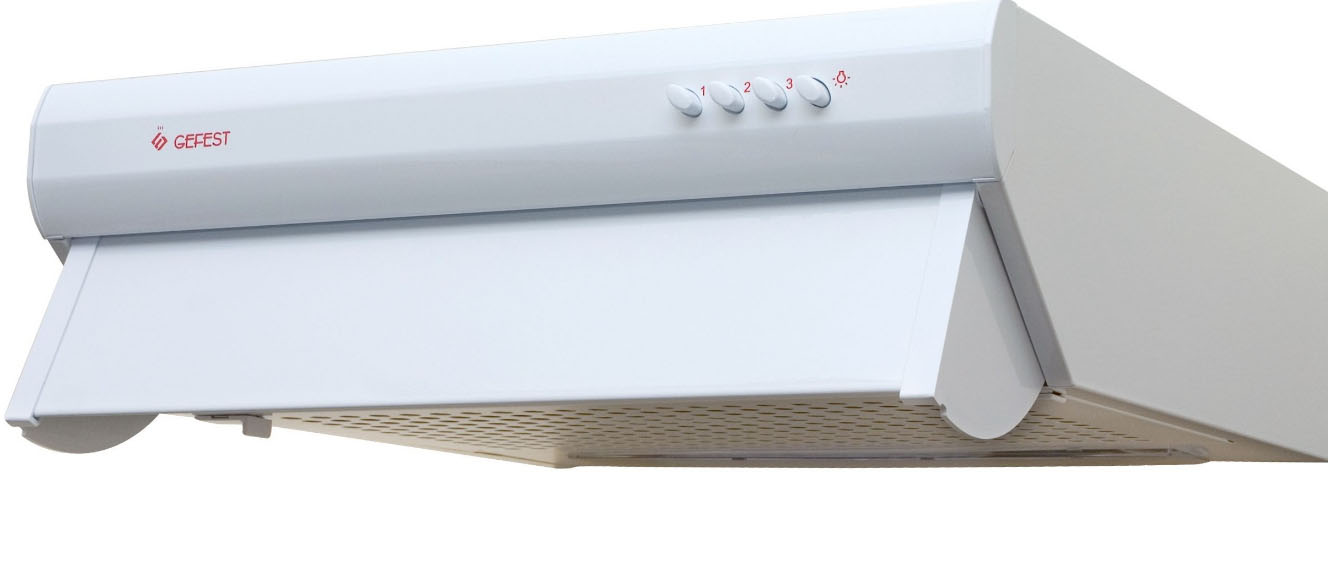 Most hoods for kitchens:
Elica OM Special Edition BL/F/80,
Bosch DHI 665 V 60 IX,
Faber Black Tie BRS WH A80,
Bosch DWW 062750,
Siemens LI 46631 IX,
Samsung HDC9A90TX,
Bosch DWW 06W650,
Cata TF 2003 600 Duralum,
Elikor White Storm 60.
Summing up, you can make the following, that household hoods for kitchens, appearance, size and color chosen by the customer according to the taste and cuisine options, preferably with no more noise 60 dB. Recommended touch control, tk. This facilitates maintenance and cleaning. The size and power are selected according to the volume of the kitchen. Two modes of operation: removal / circulation, allow the right moment to reprogram the machine to the appropriate kitchen air. Now you know, what is best for the kitchen range hood.