Facades for kitchens made independently
Facades for kitchens their own hands - this is not fiction, and reality. If a person has basic carpentry skills, He has golden hands, carpentry tools and materials, then it is not difficult to make the door Headset. Homemade furniture looks the only one of its kind and cost is cheaper factory.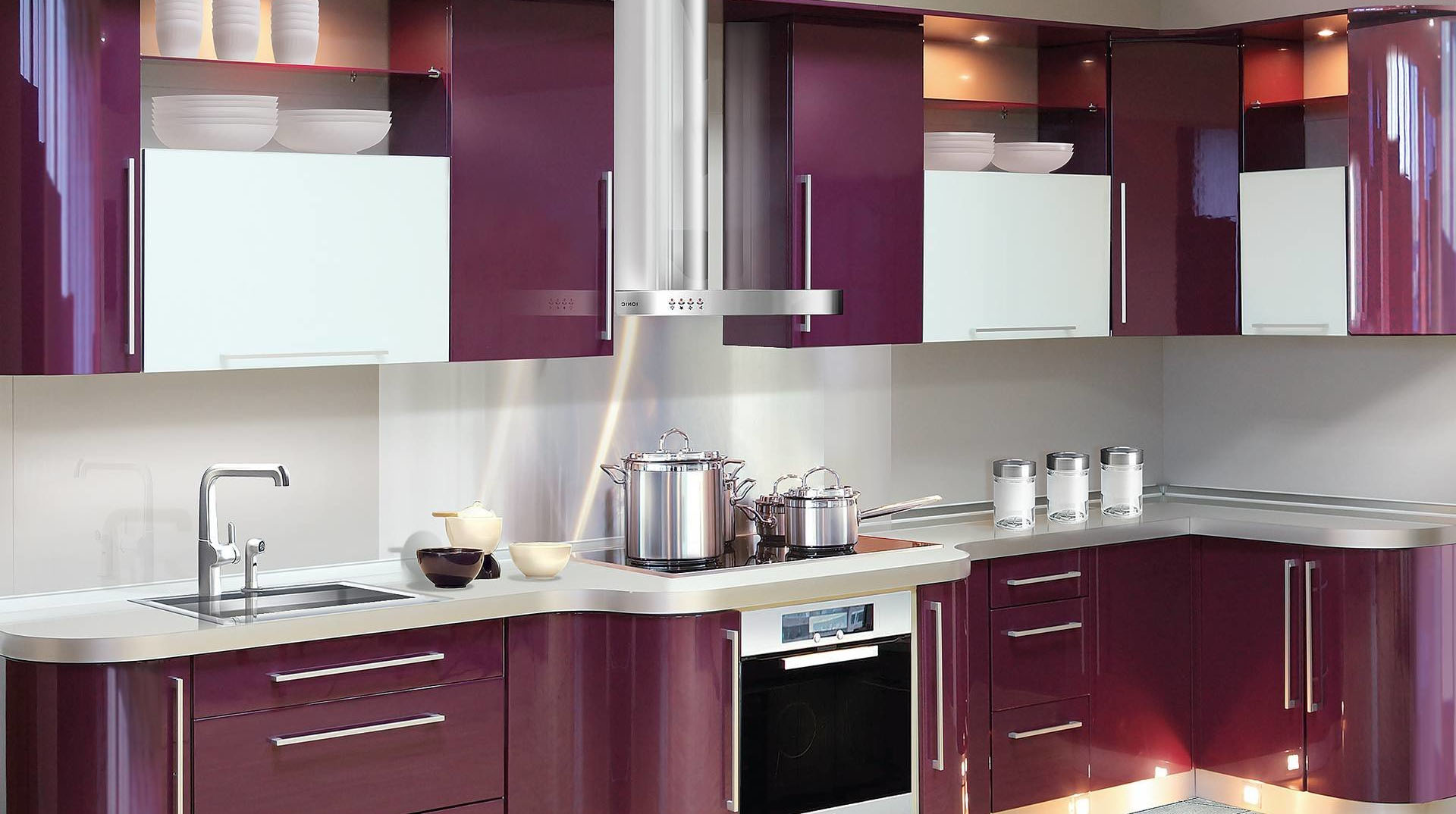 Manufacture of wood facades
It is easiest to fabricate wooden home furniture fronts their own hands. The doors are of two types - solid and paneled. For the manufacture of solid products of the tools will be sufficient milling machine cnc wood, circular saw and jigsaw. Wood is not afraid of even the strongest mechanical stress and serves faithfully than one decade. true, high cost of the material, so not everyone can afford themselves this option and make the facade of the array. Cheap option - the door made of chipboard, coated with a thin veneer layer. Such kitchen fronts with their hands hard to do. they are light, look attractive and easy to process. But intensive exposure to moisture leads to swelling of the material. If you do not have at hand CNC machine for wood, then make perfect facades problematic.
But there are simpler options. You can restore the old (but strong) kitchen facade their hands with paint, interior labels or samoklejushchejsja plenky. Interior stickers - it's interesting decor, which transforms the look of the kitchen in a few minutes. Of these options easy to find a suitable solution.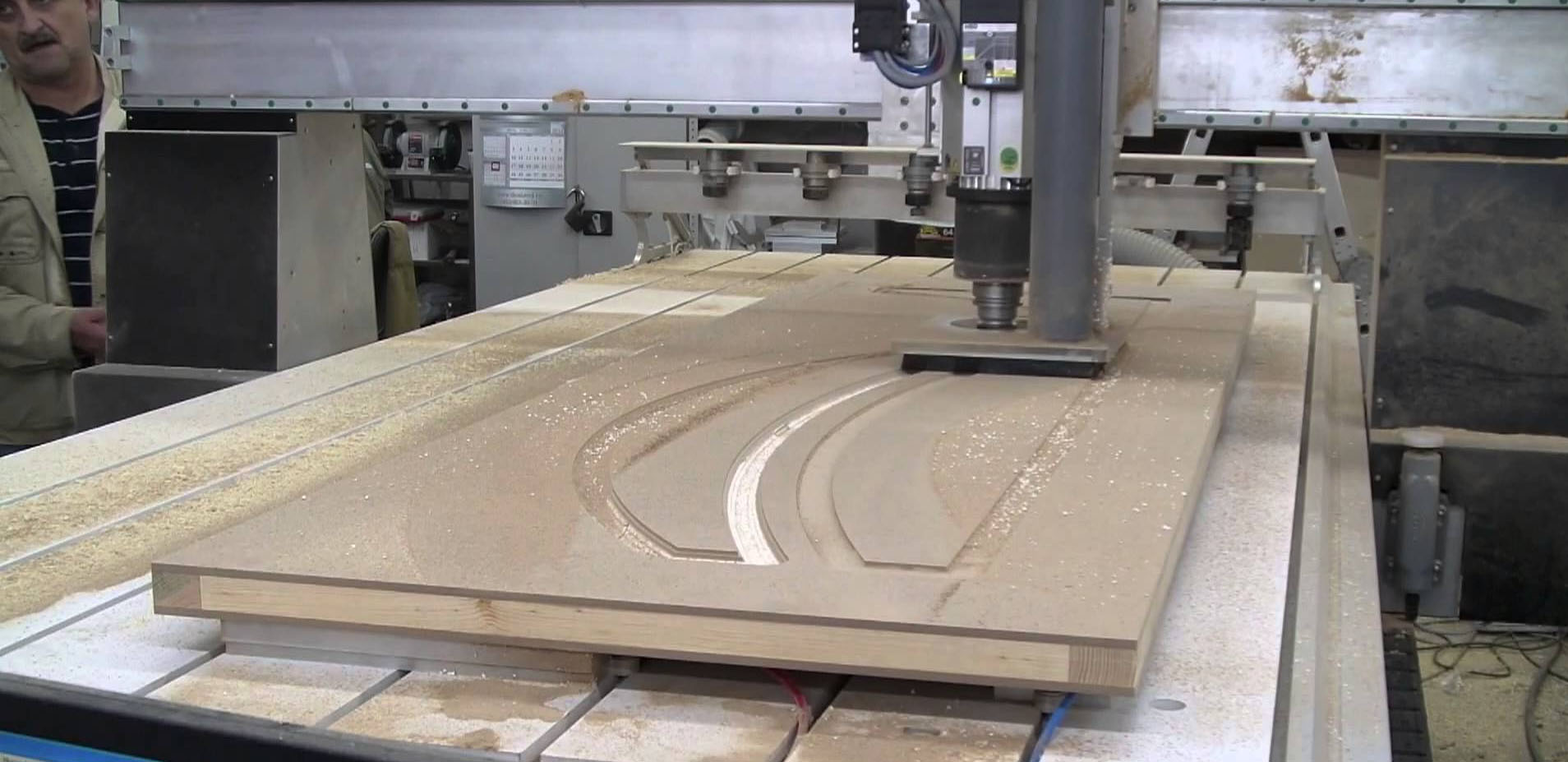 painting facades, hardware replacement
Not necessarily to buy new kitchen, If old furniture is already pretty bored. You can easily upgrade the facades with their hands, repaint them. Painting need such tools and materials:
paint the desired shade;
solvent;
primer mixture;
screwdriver;
brush;
bead;
clean dry cloth.
To update the furniture, it's desirable immediately replace the old accessories: shattered hinges and guides, worn doorknobs, establish new closers. If necessary, during restoration work replaced the old working surface.
The sequence of work
The work consists of several stages:
With a screwdriver attachment gently unscrewed and removed from the door pedestals, drawers and lockers. accessories (pens, loop) also removed.
On hand to wear protective gloves. A piece of cloth is soaked in a solvent and thoroughly purified surface of the old coating, not missing a single millimeter.
In order to improve paint adhesion, after drying fronts skins sandpaper.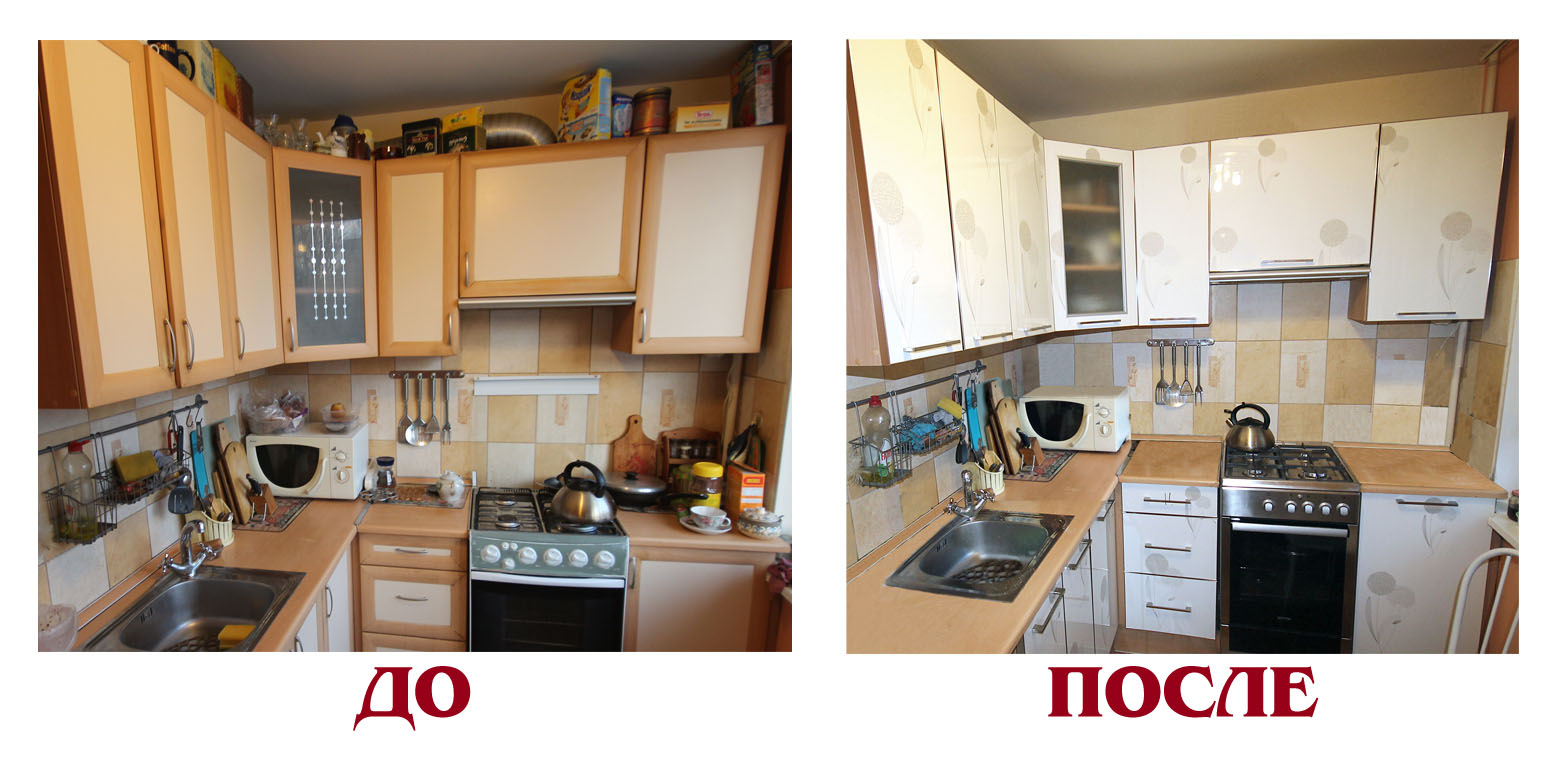 After that the surface is thoroughly cleaned of dust and cover the primer composition. Priming - an indispensable stage in the preparation for painting. Primer mixture covers spots, so the paint goes smoothly and firmly. In the process, you need to avoid occurrence of streaks, that spoil the appearance of the furniture. Damage composition must be completely dry (it takes 8-9 hours).
If you want to get a perfectly smooth surface, it can not do without a second primer layer.
After the primer is completely dry proceed to staining. When choosing colors should consult sellers, a cover is better suited to the harsh operating conditions of the kitchen. The paint is applied in two layers.
After completing the painting work set new handles and connectors.
Facades put in place.
samoklejushchajasja plenka
In the furniture stores for renovation of kitchen sets often offer a modern decoration material - vinyl adhesive tape. The price range varies from 95 to 2000 rubles for 1 m2. This range is due to different quality of material and additional "twists". Standard sizes of self-adhesive film: 15 m length and 45 cm width. But sales there and rolls for finishing small surfaces, length 2 m. material benefits: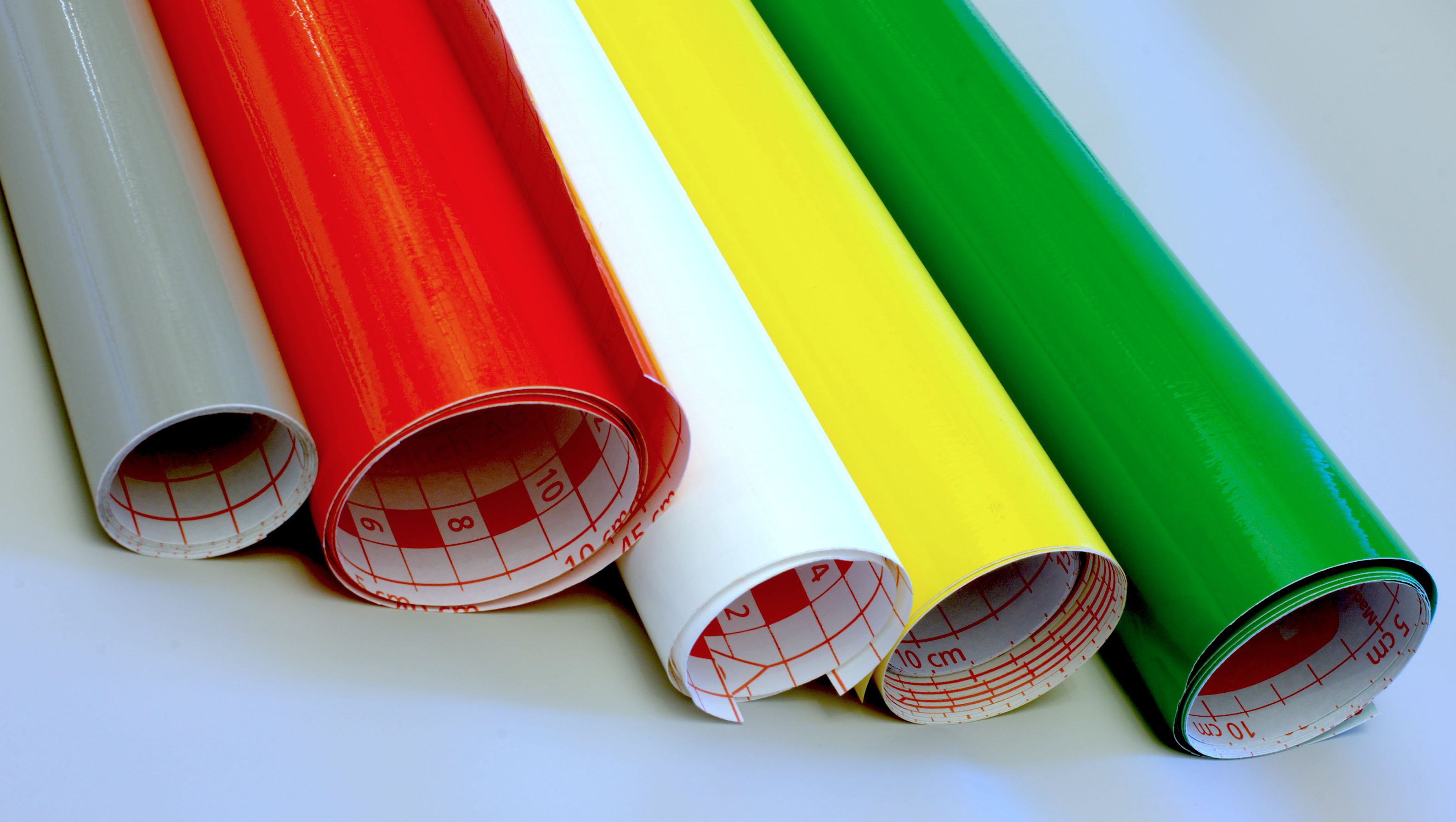 a variety of textures and shades;
simulation of different textures (a rock, tree, the cloth, ceramics);
durability;
strength;
in the use of safety;
ease of gluing;
easy replacement;
demokratichnaya price.
The film protects against moisture furniture, steam and dirt, prolonging its life. If the surface is exposed to the negative impact, then it is necessary to protect, to prevent the occurrence of chips and scratches. If the surface is already damaged, the film will help to hide minor flaws and the product will return to it original beauty. K back samoklejushchajasja plenka protects from UV rays headsets. This material was used for decoration with increased levels of humidity and temperature changes, (even higher temperature 40-50 degrees Celsius not damage the film).
On sale there are some kinds of material:
matte or glossy self-adhesive film of various shades;
or holographic mirror (visually increase the room, shimmer and twinkle);
transparent (a protective function).
Look beautiful bright saturated colors: blue adhesive tape will give the headset a stylish and modern look. The interior will be a bright and memorable. Gold adhesive tape simulates a precious metal finish.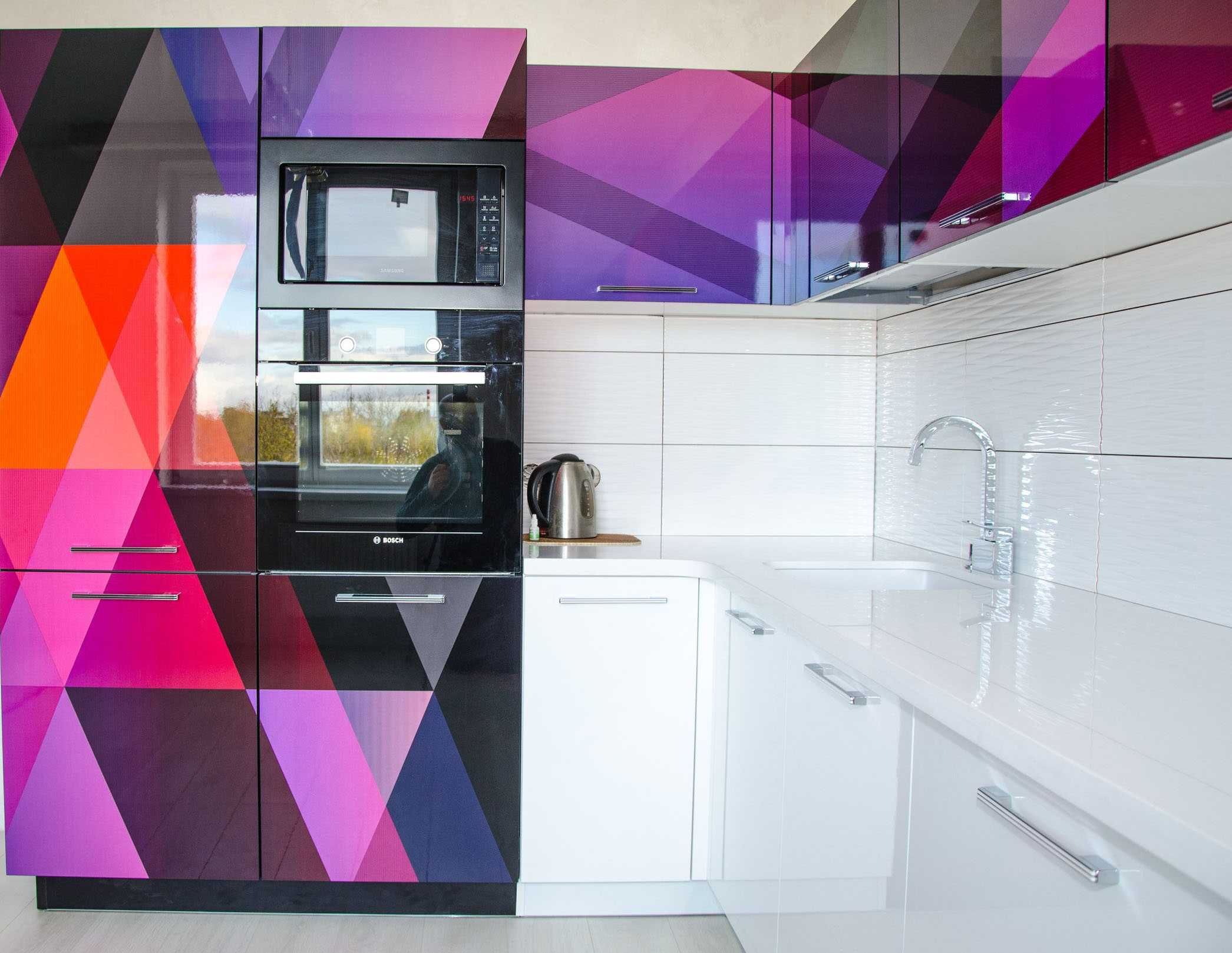 Bonding adhesive film
Stick this film is not difficult:
To start disassemble fittings, facades removed and washed with warm water, (using soap). Mandatory step is and degreasing. If the surface is rough and has pores, it is better to pre-pogruntovat.
The film begins to reveal the neatly inside out. For the convenience of the reverse side there is a special centimeter grid, so the threaded pieces problems do not happen. Cuts need to have a reserve in 2-2,5 cm.
Fragment uniformly rolled from the front edge, sequentially and slowly removing the protective layer.
To smooth the film, use a special spatula. If it is not, can be carefully smooth out the material with a soft towel, moving from the center to the edges.
If the air pockets are formed or left under the film of air bubbles, material neatly pierce the thin needle and release the air mass.
If the layer for some reason falls unevenly, he was immediately removed and replaced with a new. Double gluing one and the same can not be the segment.
If the front side of the film there is a specific pattern, then cut the material better by image, that the cut did not come in the middle of the picture. Bonding film on a glass or metal surface has nuances:
furniture carefully moistened with soapy water;
is removed from the film and the paper base material is applied to wet facades;
smooth with a soft cloth, towel or sponge, moving down.
Difficulties in the process of restoration kitchen furniture there, and the repair price is quite attractive. Creative people such modifications will bring a lot of pleasure, because of the minimal means you can quickly get an updated interior. In this case, all operations are carried out with their own hands.