Embedded gas stove in the kitchen: convenience and space savings to help the hostess
Embedded gas stove in the kitchen are popular among housewives. This is due to their ease of use and saving kitchen space. For such kind of home appliances easier to care, since between the appliances and countertops are no gaps, which collects grease and food debris. Prepared with the help of such kitchen appliances food - retain nutrients and vitamins. This is due to the quality level of heat treatment products.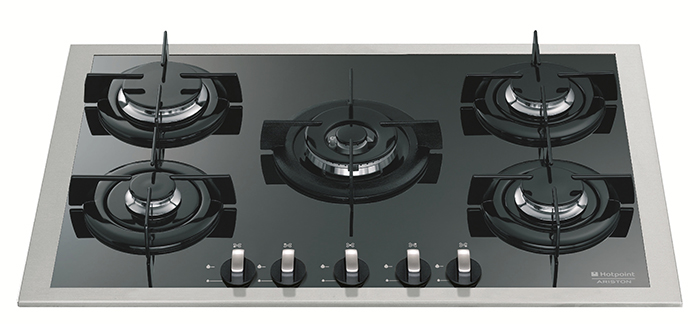 Bases select cooking gas panel
How to choose the hob? Choice begins with a suitable site for the location of the built-in gas equipment. Already from this point will depend on the choice of the hob, which is classified by size, design, manufacturing surface material, type and number of burners and the number of features offered by the manufacturer.
Types of surfaces gas
Gas hob different management methods. It can be independent and dependent. Dependent hobs come complete with oven, on the facade of which the whole system is located hob control. The independent hob equipped with individually controlled, which may be a mechanical sensor or. Its feature is, that it can be installed without the oven at any suitable location.
Council: it is recommended to choose a dependent gas surface and oven one manufacturer. In this case, minimizing the risk of conflict in the management system.
Kitchen gas cooking appliances are distinguished by features: electrical ignition, gas control, backlight, timer, chime, flame indexing, automatic support combustion, protection of children.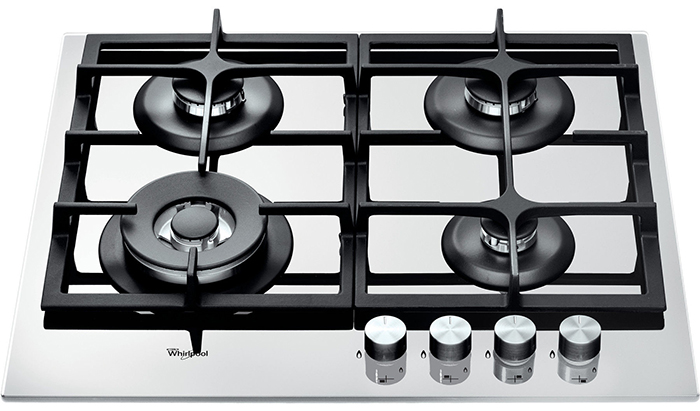 Built-in hob It is classified in the plate configuration. It can be extended in the middle, square, rectangular or circular shape.
Council: giving preference to non-standard hardware configuration, immediately check the following: whether it is possible to place simultaneously on all burners dish in which it is planned to cook.
According to the types and sizes of burners are available following equipment: a grill burner, double and triple crowns, etc.. By heating rate of burners to distinguish: classic, additional, multi-level, high-speed.
Council: to choose the hob is necessary to pay attention to the dimensions of the hob and burners. Small in size appliances can save kitchen space, but to use it will be uncomfortable, since it is not designed for large pots.
On top of the gas appliance for cooking grate mounted. As the material is classified on a steel or cast-iron, and by type - one-piece, separate or team.
Material hobs
By choosing gas appliances, pay special attention to the material, from which it is made. Since the service life depends on this parameter, appearance and durability of the equipment.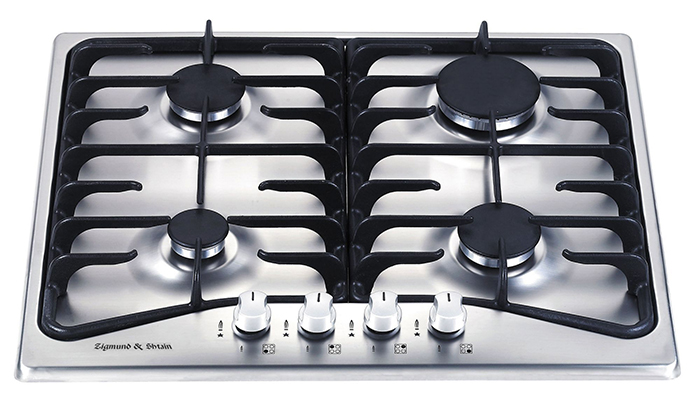 Gas hobs made of the following materials:
enamel. household appliances advantage of such a material - a wide range of colors, relatively reasonable price. If handled carefully and enamelled panel, it will last a long time. The disadvantage - the surface is easily scratched due to incorrect maintenance;
stainless steel. The advantage of cooking appliances for cooking of such material - strength, durability and relatively low cost. Disadvantage - the permanent care, since on a stainless steel plate remain divorces, stains and scratches. Such surfaces are classified into matte and polished;
glass and ceramics. The hob of glass ceramic has the following advantages - Quality, aesthetic appearance. Disadvantage - the high cost of. Such a surface is afraid of targeted killings, mechanical damage and foodstuffs in the form of granules (sugar, groats, salt);
strained glass. The advantage of this embodiment - beautiful appearance, quality and ease of care. The hob of toughened glass or glass-ceramic should have a lattice with a rubber-tipped. This is necessary so as not to scratch the glass.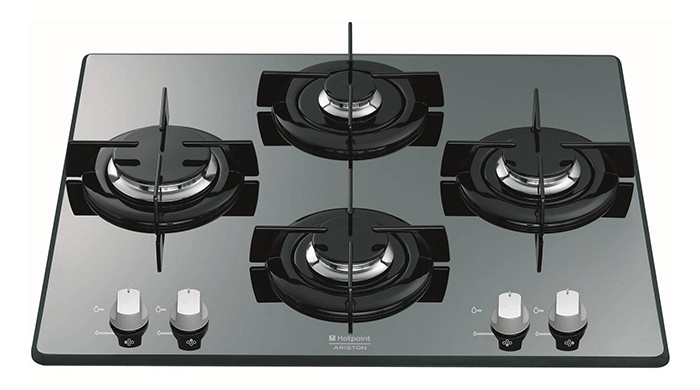 Council: it is not necessary to overpay for the name of a famous producer, since for the production of glass-ceramic cookers used the same material. Different options such panels may.
Number of burners
The size of the hob in the kitchen should match the number of burners. For the average family fit the classic stove 3-4 hot plates of different diameters. If you allow the floor area, the plate can be installed with 5 rings, one of which - a powerful, and the rest - the usual. Such a device achieves wide 90 cm. There are stoves with a number of burners for more than five, but this technique is not advisable to install in an apartment. It is suitable for catering establishments.
Standard gas surface has the following dimensions 60 cm × 53. Equally distributed narrow hob with dimensions 30 × 45 cm. Eletrical gas panel have a width of 25-32 cm. They are used to save space. Plate with three burners dostegayut width 45 cm. The height of the modern built-in appliances is - 3-10 cm. Power cooktop burners depends on the power, which may be in the range of 100 to 3500 W.
Installation and connection of the built-in gas appliances
Install embedded hob is not difficult. For these purposes need:
power tools (jigsaw and drill),
pencil,
roulette,
masking tape.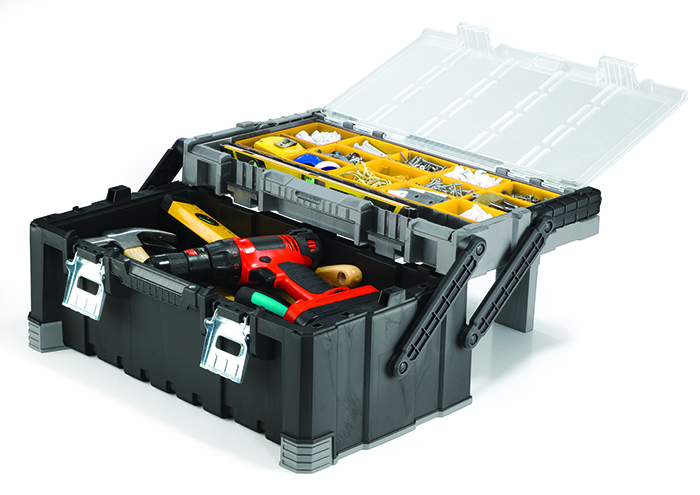 the cooking surface is inserted into the countertop. To start doing layout using roulette, pencil and masking tape. After that, the holes are drilled in order, to be inserted sawing jigsaw. Further, when an electrical fret saw cut to the required size hole markup.
The resulting hole is mounted equipment, bottom which is fixed to the table top by means of special legs. This entire process takes time 30 minutes. After fixing equipment, It will only have to connect the gas hob to the electricity and gas network.
Council: experts recommend to connect gas stove directly to eletroseti. To do this at the household terminal equipment provided. It should pay particular attention to how much voltage is designed kitchen appliance.
Specialists recommended to call the gas service in order to ensure safety, to make the connection of any gas appliance.
Terms care gas cooking surfaces
Every housewife wants to her kitchen looked clean and well-groomed. It is recommended to regularly wipe the surface of the plate to avoid its pollution. For each type of surface should wear appropriate detergent.
To wash the brewing unit, without damaging the surface, must adhere to the following guidelines:
To wash the hob with the enamel or steel surface should not use any abrasive detergents and sponge.
Clean the home appliance is recommended only after its cooling.
To clean appliances, made of stainless steel can take a cotton cloth, soaked in vegetable oil and clean the contaminated site. Divorces are cleaned using alcohol or vodka. It is impossible to use metal cleaning sponges and hard abrasives for washing.
For glass cleaning kitchen appliances suitable dishwashing detergent and wet sponge. stains, which dried up, moisten with warm water. After that, wipe with a sponge. Polishing can be used or microfiber suede.
It recommended to use detergents to clean the surface of a glass ceramic, whose composition does not include acid. Permission is granted for this purpose to use tools for cleaning mirrors and windows. In an extreme case, a soda solution. After such cleaning agent residues removed by using a humidified tissue. For polishing use a dry cloth. To facilitate the cleaning process using a special scraper for glass ceramic or razor.
In order to clean the lattice suitable solution of citric acid or soda.
Experts do not recommend the use of a sponge for cleaning, which are used for washing dishes. For this purpose, suitable cloth soaked in soapy water.
Council: to protect the enamel surface cooktops from contamination is recommended to dim its foil. To avoid the accumulation of dirt is necessary after each use to wipe the plate with a damp sponge with a mild detergent.
How to repair gas hobs?
During the operation of gas appliances for the kitchen may need repair. The reasons for this are many. This can be: failure of certain functions, such as a timer, lights or electrical ignition, a nozzle may be clogged. Repair of gas cooktops is better to trust the professionals.
Another common problem is to replace the glass on the hob. As known, lack of glass ceramics and glass is the instability to mechanical damage and pinpoint strikes, that is, it can be easily broken down, I miss it on the floor, or dropping it to the bank. Replace the glass in this case can be and alone, but it should be borne in mind, that its price is almost the, as well as the cost of the new device.