Materials for your kitchen: 10 selection criteria
Kitchen space is given special attention as the center of the hearth. Therefore, it is important to correctly fill the necessary items and harmonious design of the premises. Let us consider, from what should be the kitchen, if it includes a set of stationary and hanging cabinets in conjunction with the various household appliances.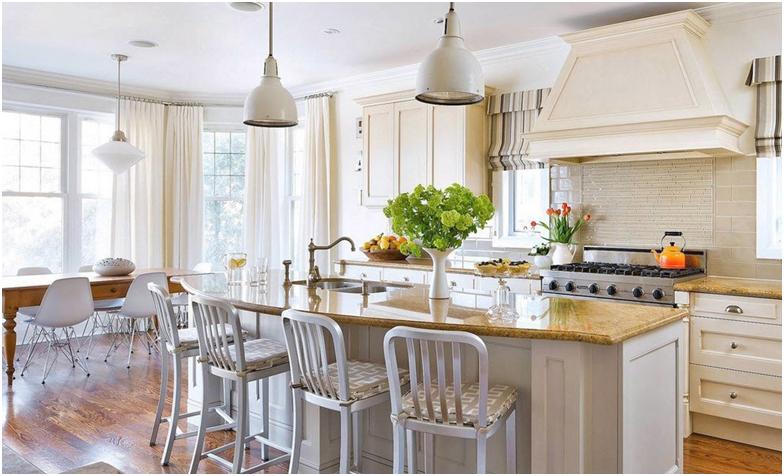 Materials for the furniture in the kitchen: advantages and disadvantages
In the production of kitchen components materials used reliable and environmentally friendly. Materials for kitchen It may be natural: wood array, veneer of trees, a rock, or artificial: DSP, MDF, plastic, acrylic, glass. When we choose the material for the kitchen, the first look at the appearance, and then delve into the. Studying materials for kitchens, what to choose from the variety of help to the knowledge of their properties.
Solid wood - this durability, aesthetics and ecology. Minus - the high price. Choose, which tree is best for kitchens, It can be the basis of consumer properties of a particular species of wood. Pine, Chestnut - easily treatable. Oak, ash, Beech - different hardness and extreme durability.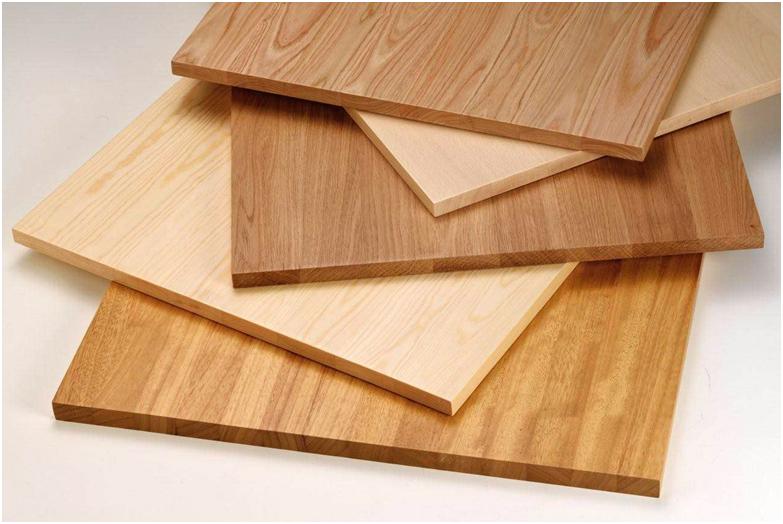 Fibreboard, DSP and LDRI - fibreboard and chipboard, coated or laminated. Plus - the cheapest material for kitchen. Minus - is exposed to moisture.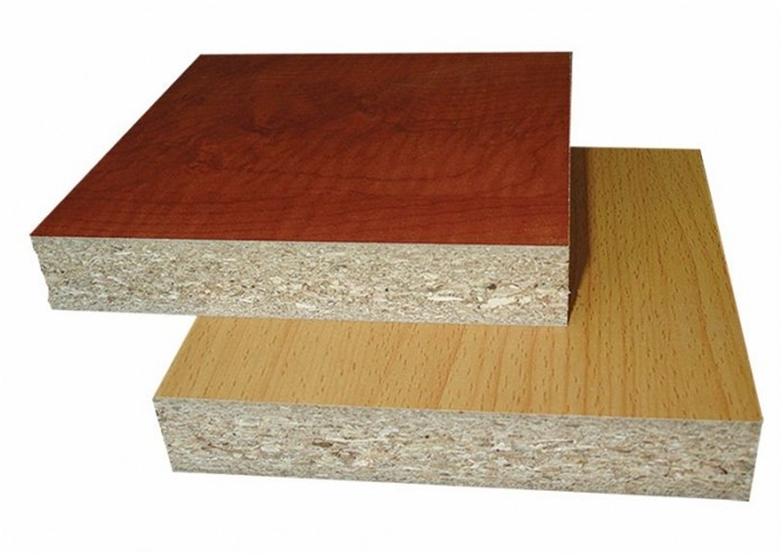 MDF - popular material of pressed wood dust. The coated film is applied, enamel, plastic, acrylic, veneer - to provide the surface with a different effect. pros: dense structure, similar to wood, durability. Help resolve the issue, a material more practical in the kitchen.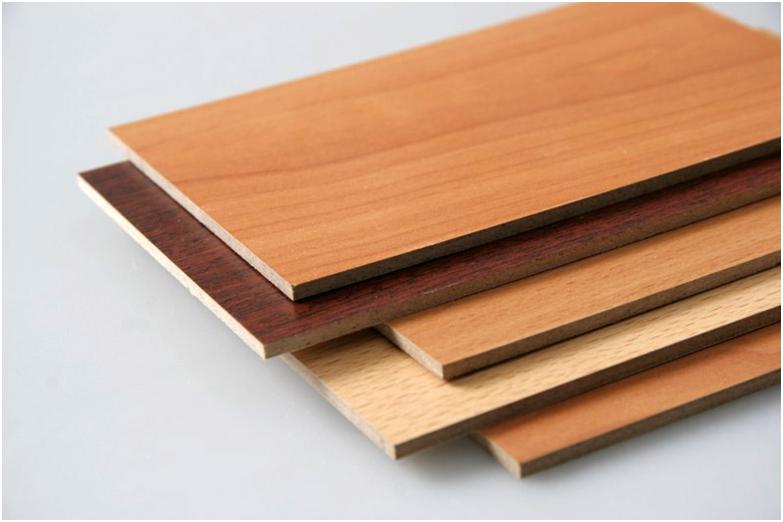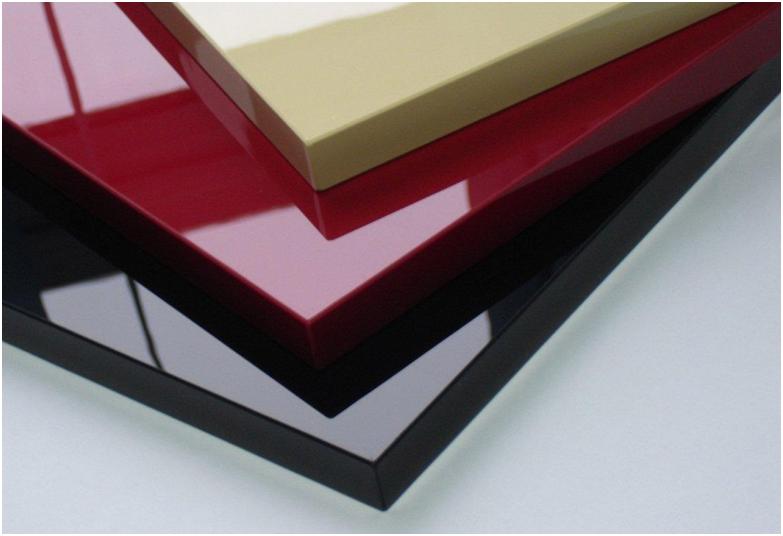 Multiplex - glued together layers of natural wood veneer. Pros - versatility, durability, affordable price.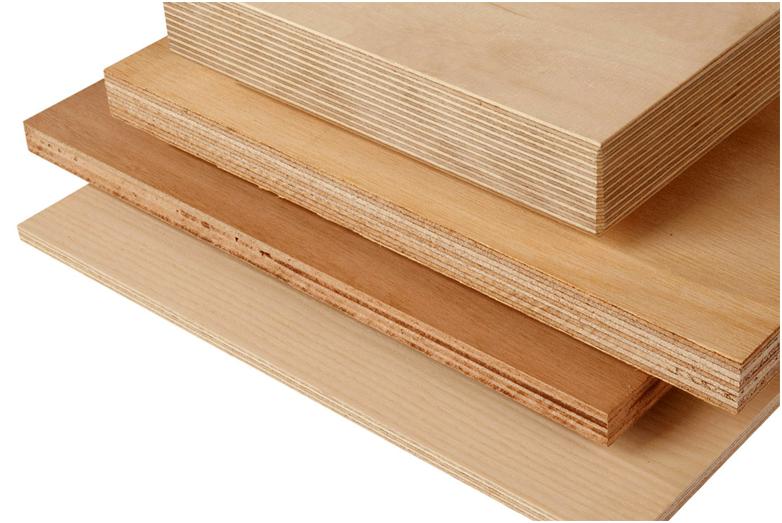 Glass - is stable to the reagents, moisture resistance, wear. Minus - it increases the cost of kitchen furniture.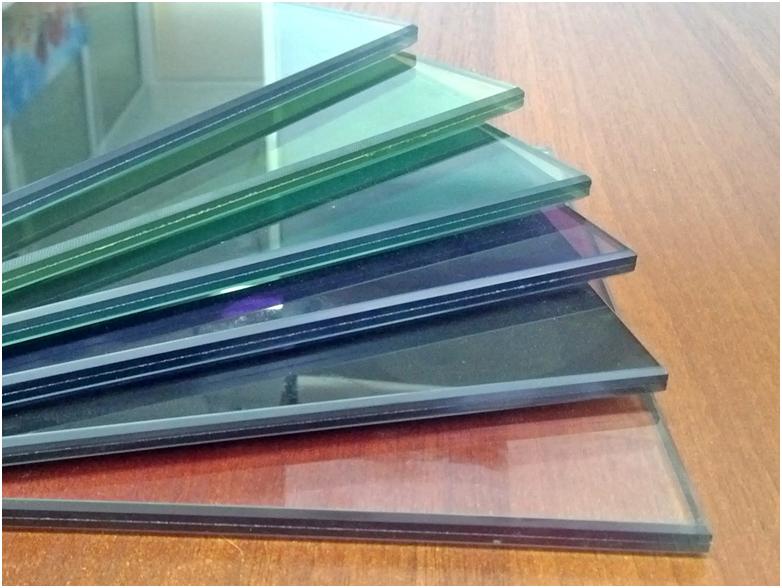 Natural stone - Quartz, marble, Granite - the most durable, durable material and beautiful. Minus - the high price and considerable weight of the finished product.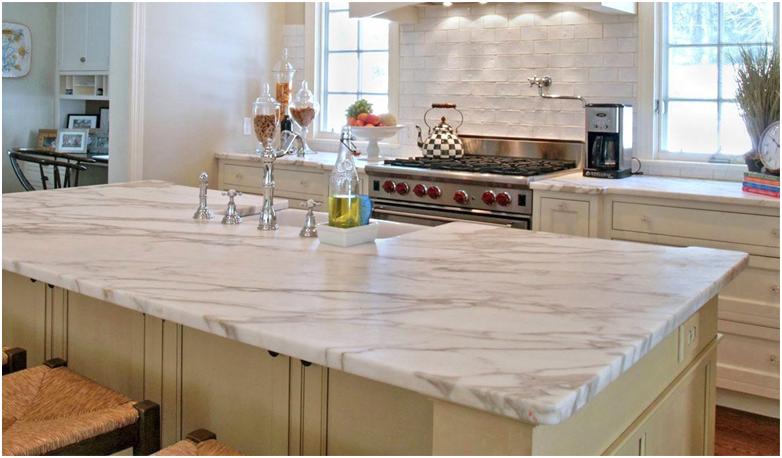 Fake diamond (acrylic, agglomerate) - a composite of quartz chips, bonded resin. material beautiful, durable, It has a wide palette of colors and textures, but roads and exposed to abrasive.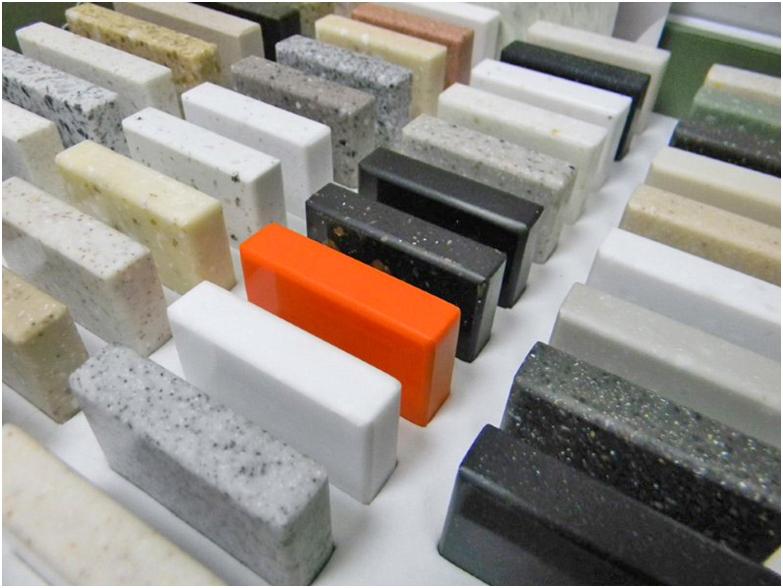 Metal - expensive material of high quality and excellent consumer properties: fireproof, water resistance, strong and durable.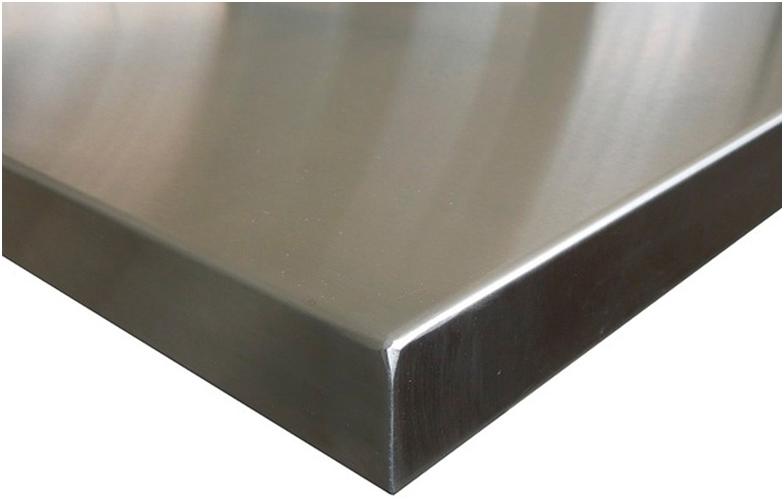 One can not say, what kind of material, from which made kitchen, it is better. Some people prefer natural, some artificial - each has advantages and disadvantages - so consider, what materials to choose kitchen, it is necessary in a complex.
Components of kitchen units
Furniture in the form of floor and hanging cabinets is the main point in filling the kitchen space. In turn, it consists of separate elements, both visible, and hidden. If you look, What makes modern kitchens, we can distinguish the following main components: frame, facades, countertops.
Frame - it is important to, that the basis of
The frame or body - a kitchen Ridge, on which the whole visible her beauty. It includes: underbody, wall, Cover internal modules. For manufacturing bases used cheap, but sufficiently durable materials such as chipboard and MDF, rare - a tree. The most common choice is the principle, which cheaper material for the kitchen. Caracas is the collecting or adhesive. In the first case, it provided easy transportation, second - a more robust connection parts factory.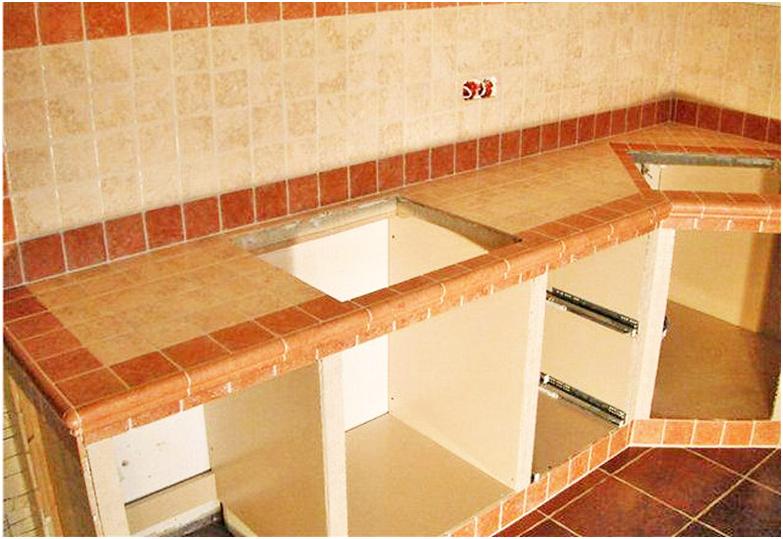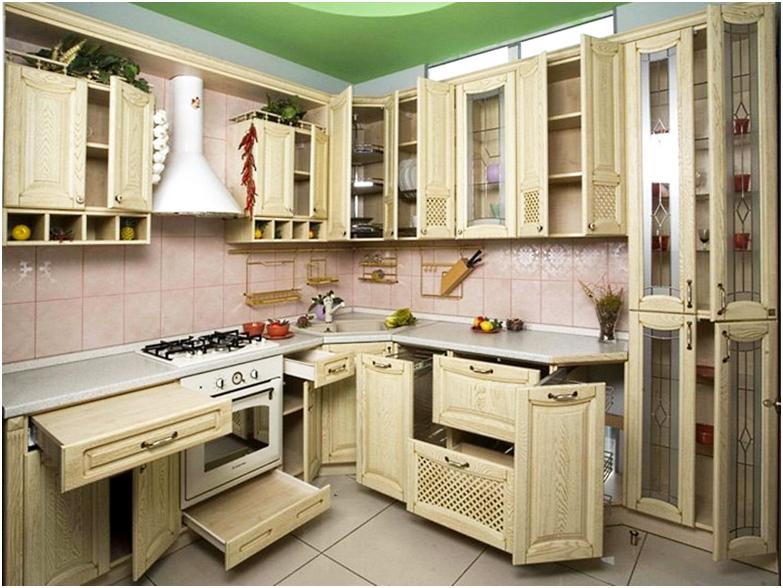 Facades - "face" of the kitchen
Facade - furniture elements - usually, doors - which are located in the vertical part of the visible kitchen units. Material for the production of kitchen and facades listed above, and they may be executed in any style and combination.
Solid wood different breeds - luxurious and classically stylish.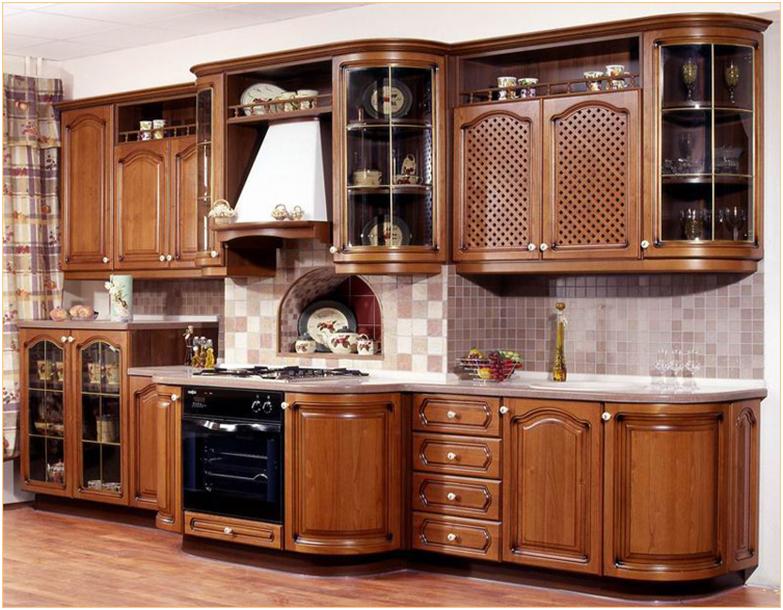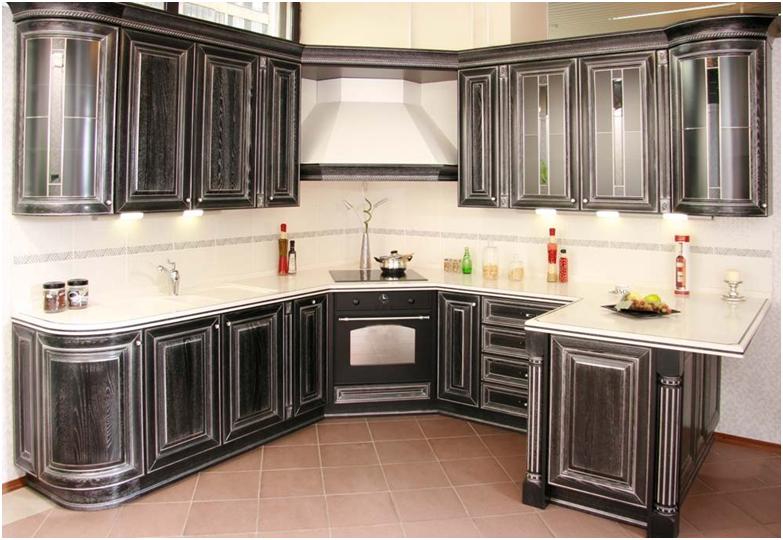 A veneer coated MDF looks no less noble, than wood.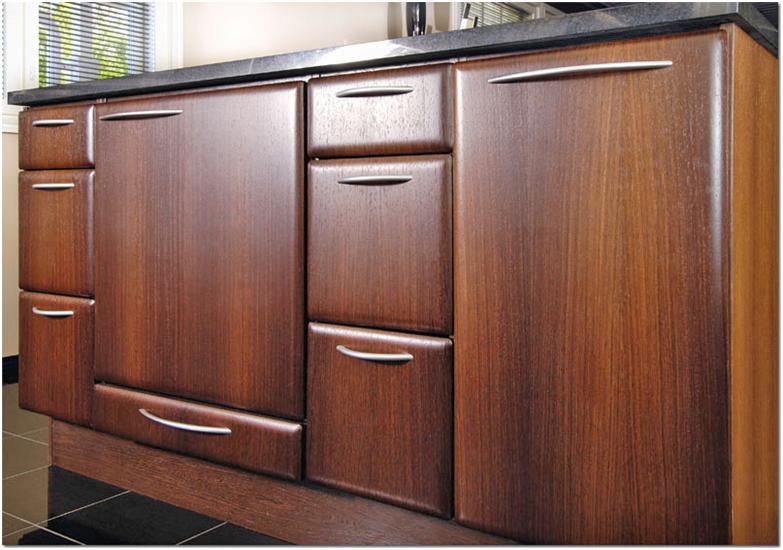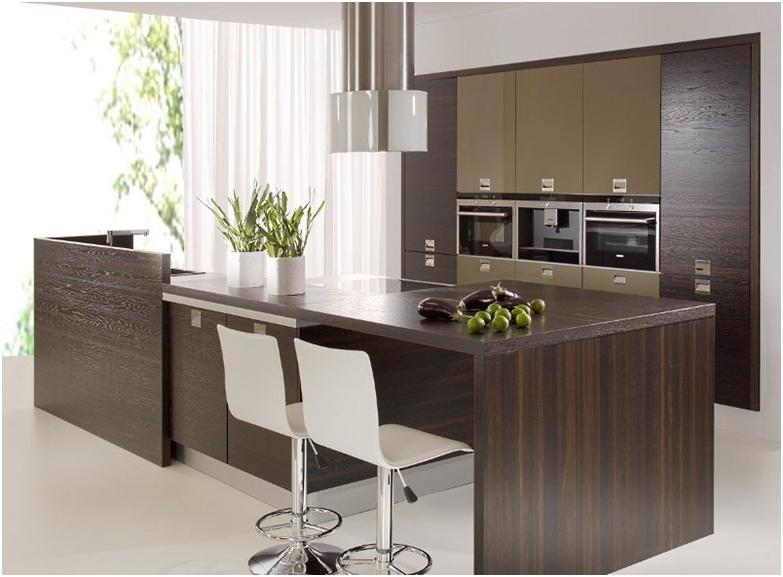 MDF coated film - and popularly available.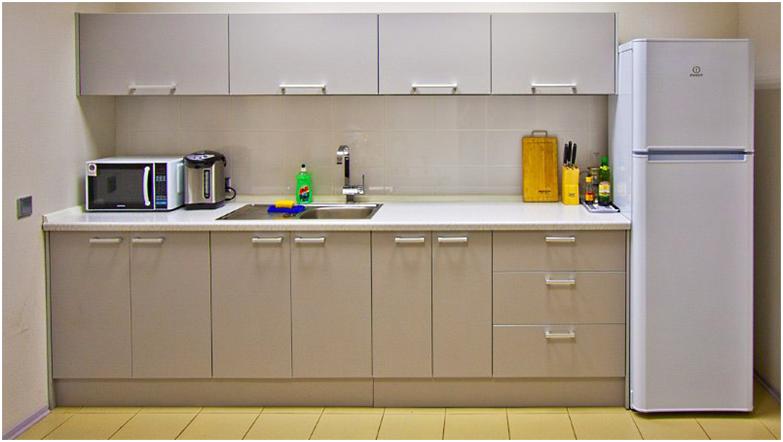 MDF coated with enamel - do not fade in the sun.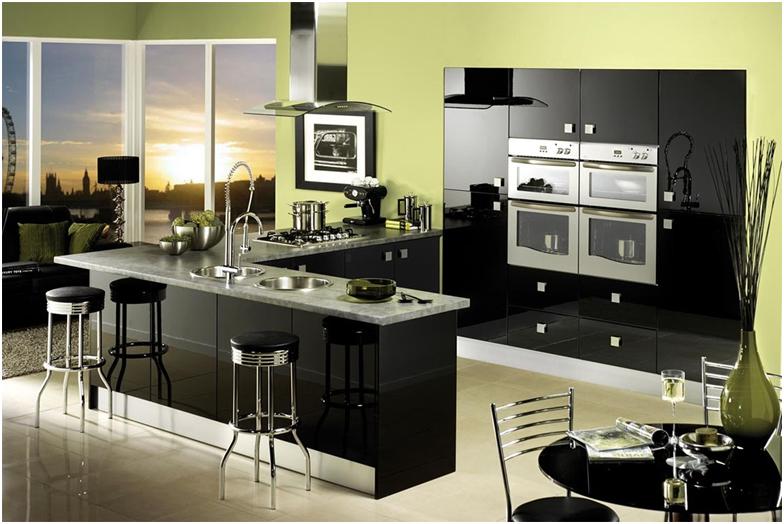 MDF with plastic coating - bright and inexpensive.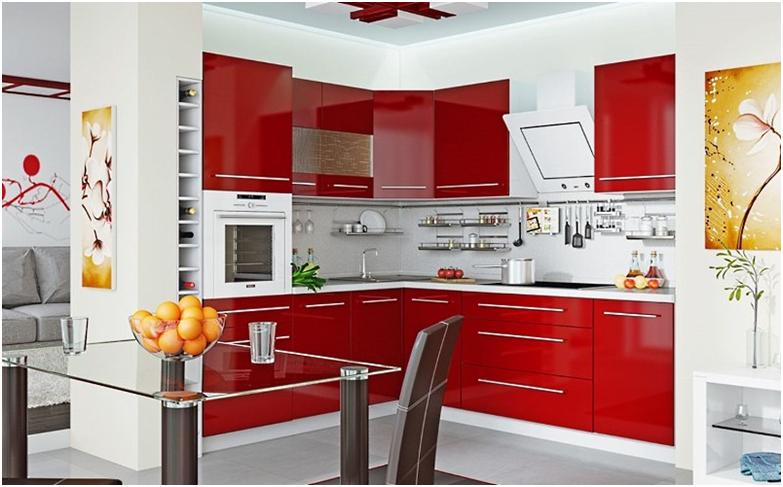 MDF coated with acrylic - ecologically and moistureproof.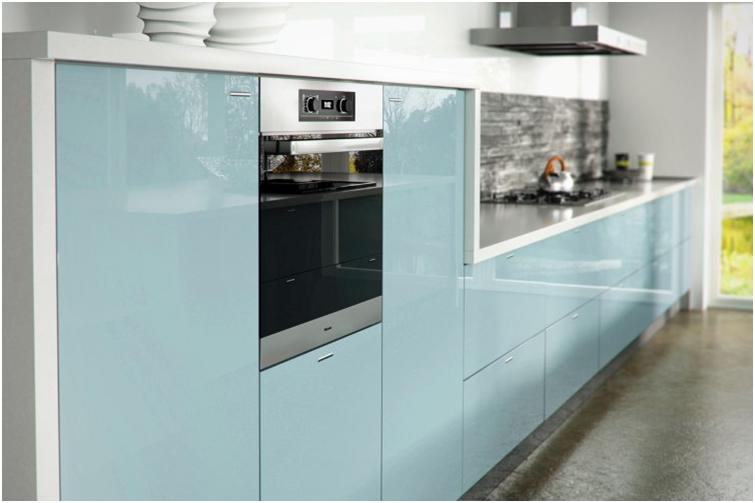 CPD - sparingly and modestly.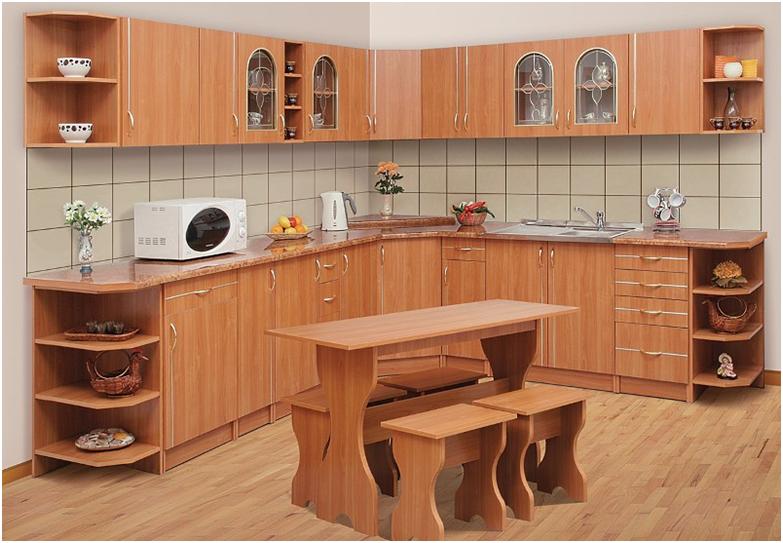 Chipboard - improved material, look and worthy.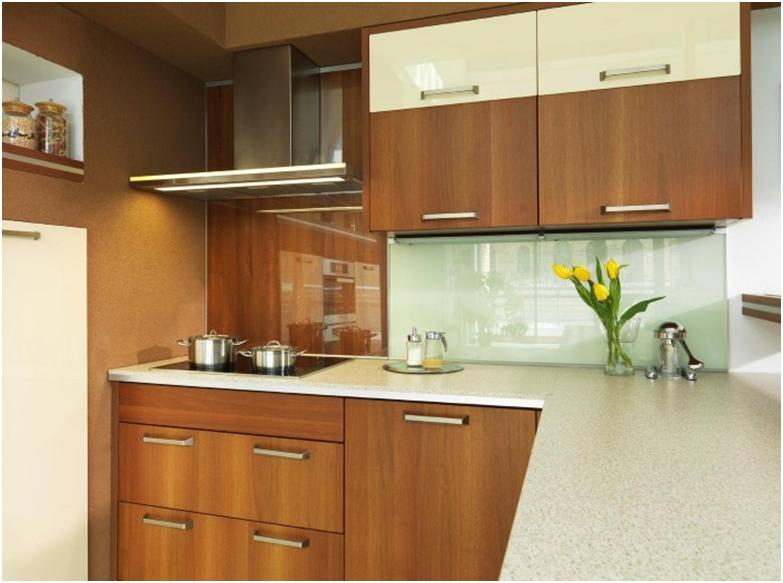 Glass facades of transparent, frosted, colored or corrugated glass - elegant and festive.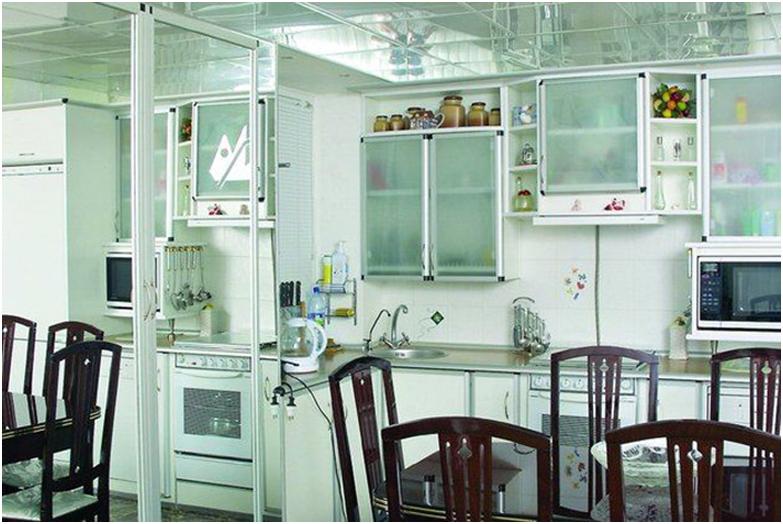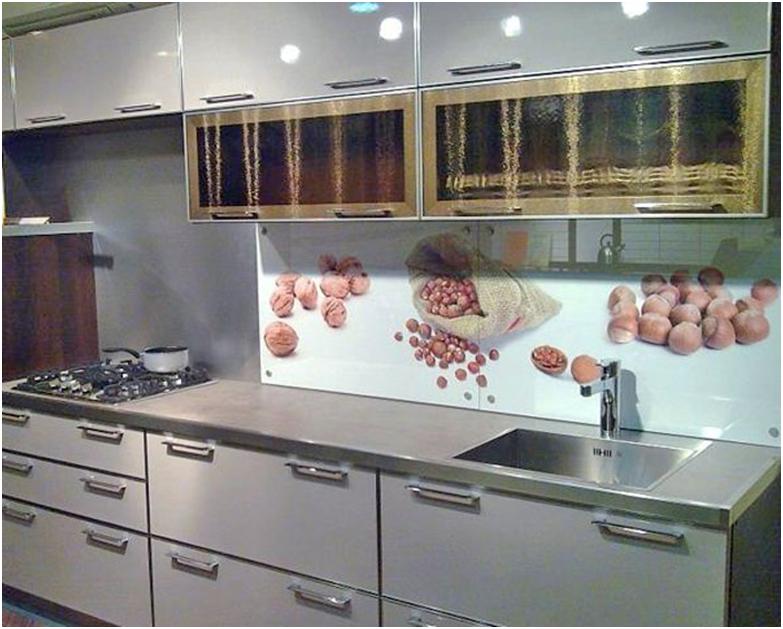 Metal facades - stylish and modern.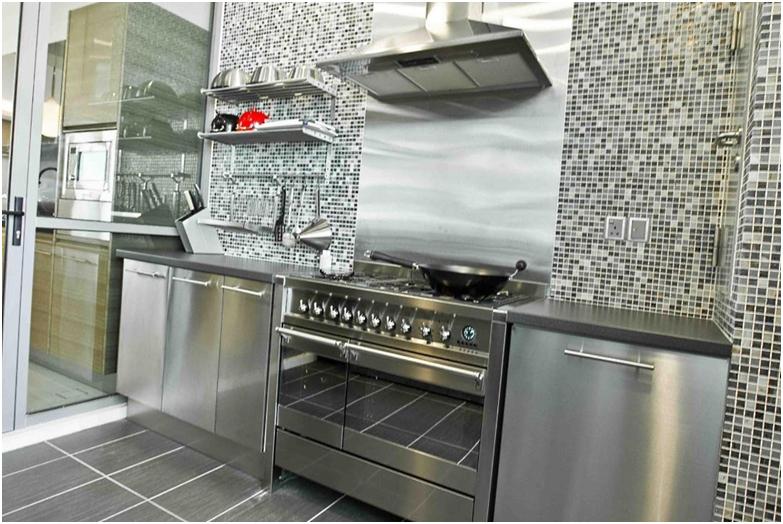 Frame and paneled facades: in basis - frame MDF. It is believed the combination of materials and textures.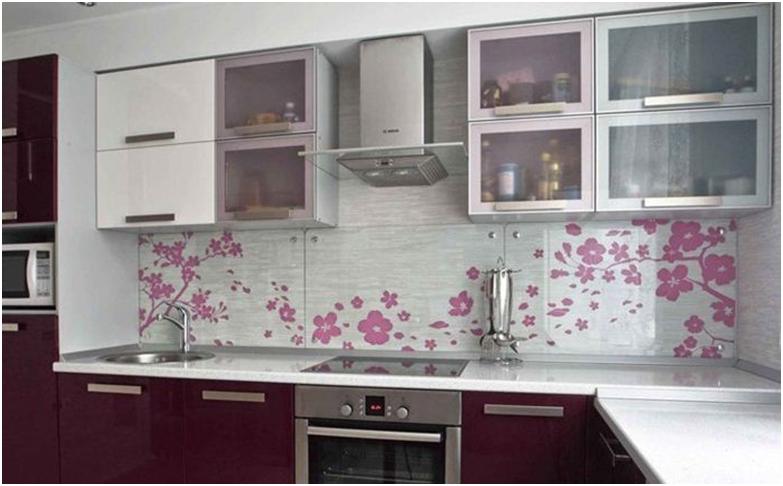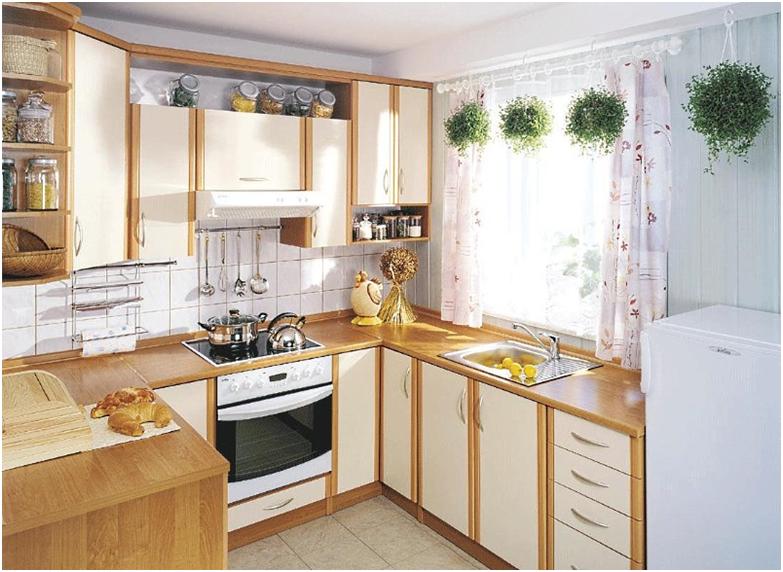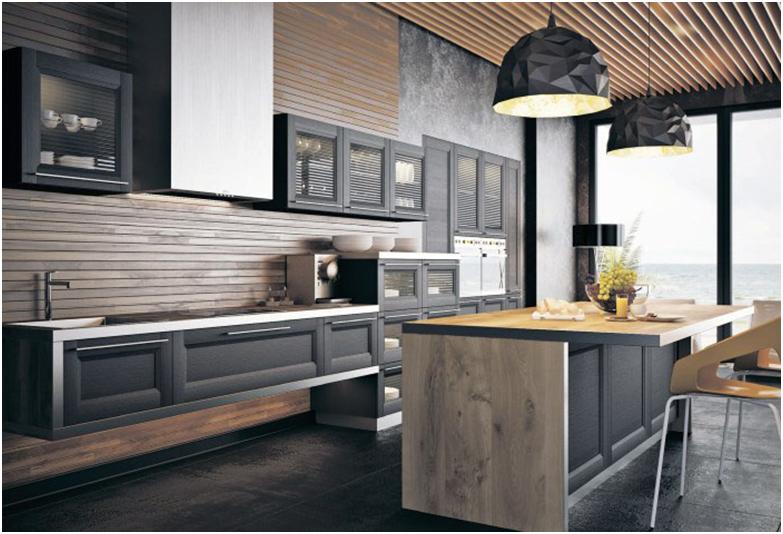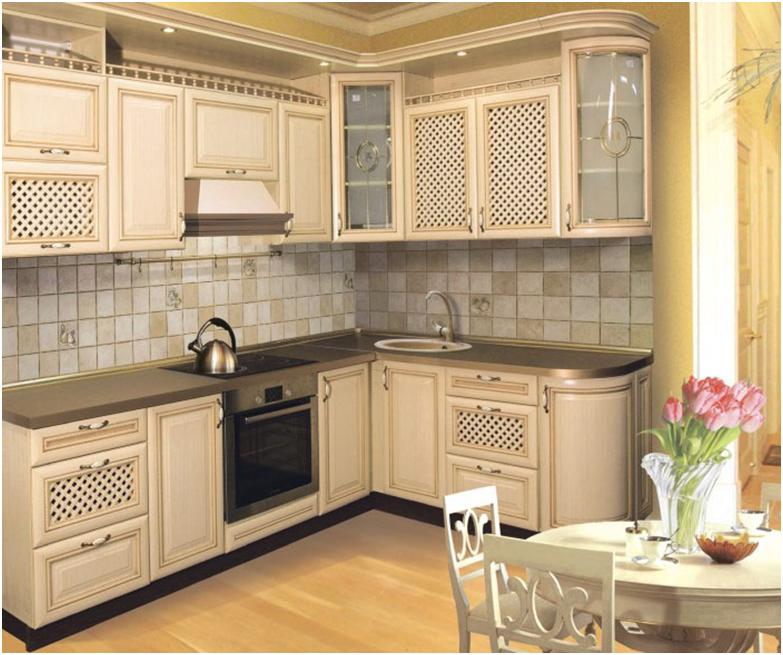 knowing, from which it is made kitchen sets, you can choose furniture to your taste and in accordance with the budget.
Countertops made of various materials
On a par with facades, inseparable element sets is a kitchen countertop: inconceivable without cooking process, it decorates the room and combines the individual elements. Therefore, the choice of material for kitchen units and a selection means countertop material, for the production of which used:
wood - mostly pine or oak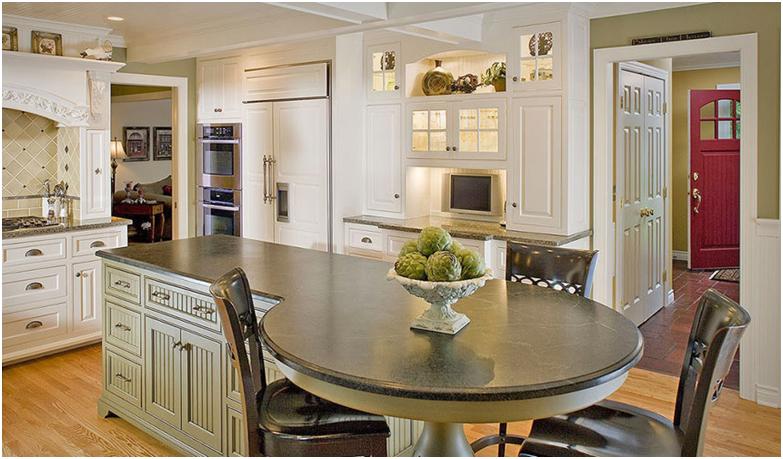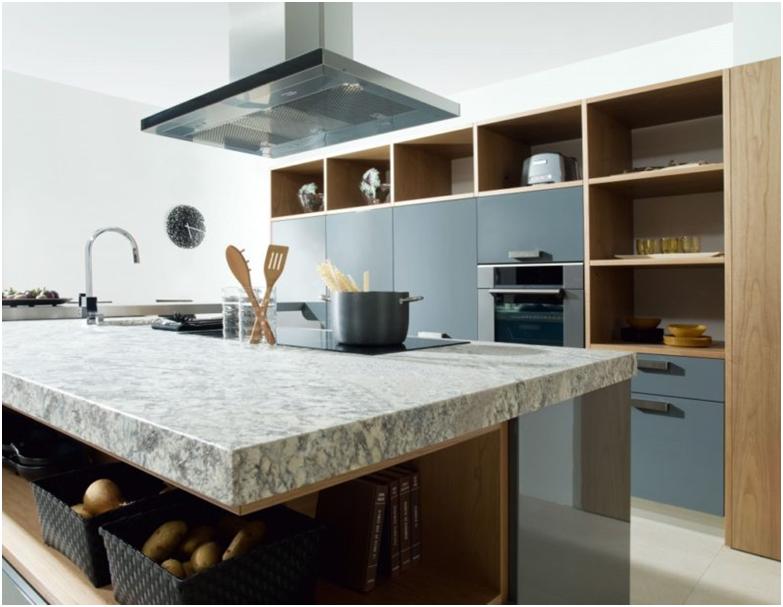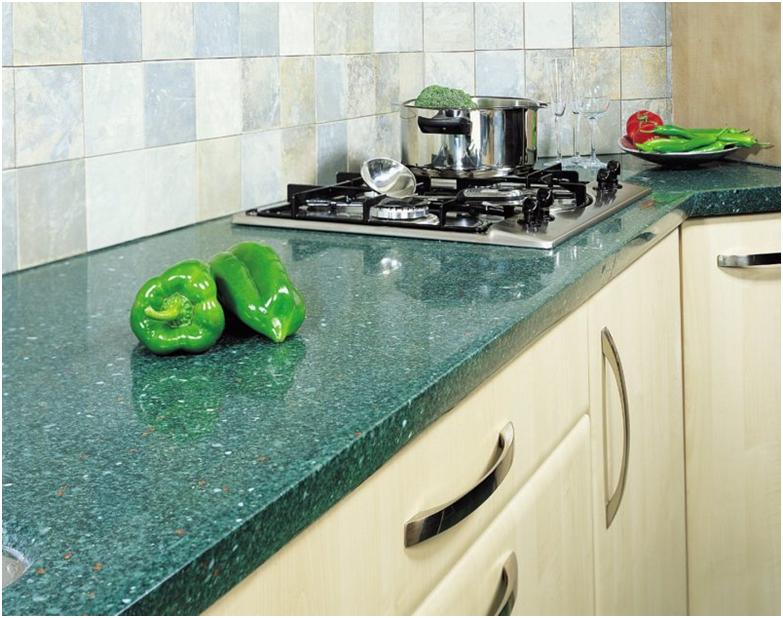 moisture resistant chipboard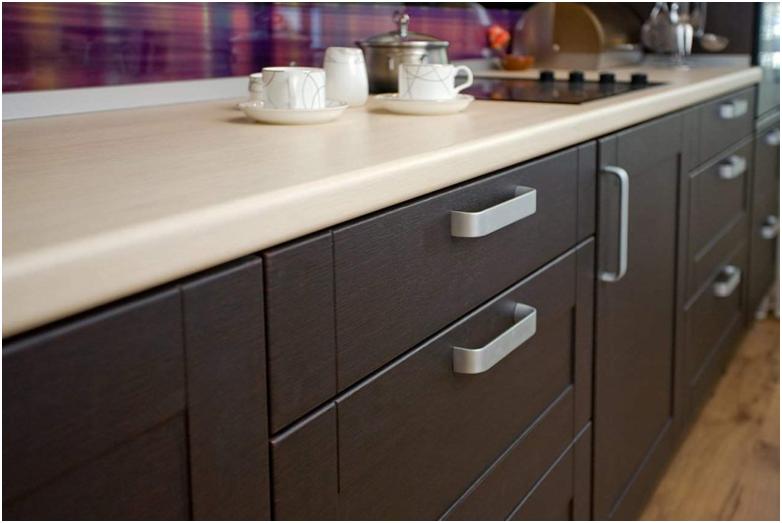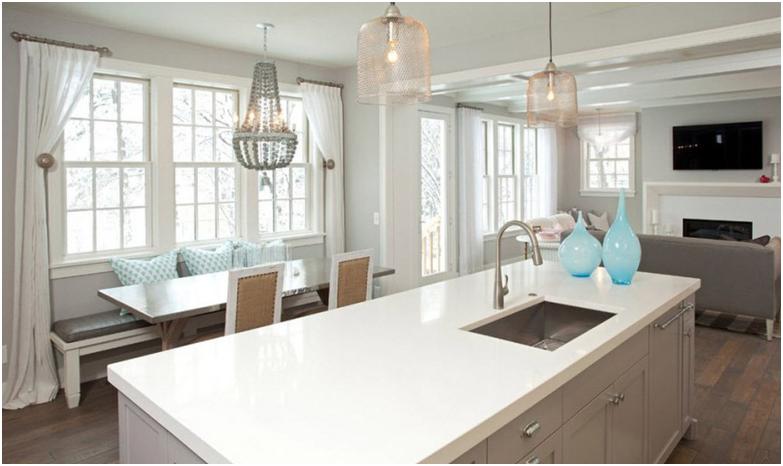 tempered glass or laminated glass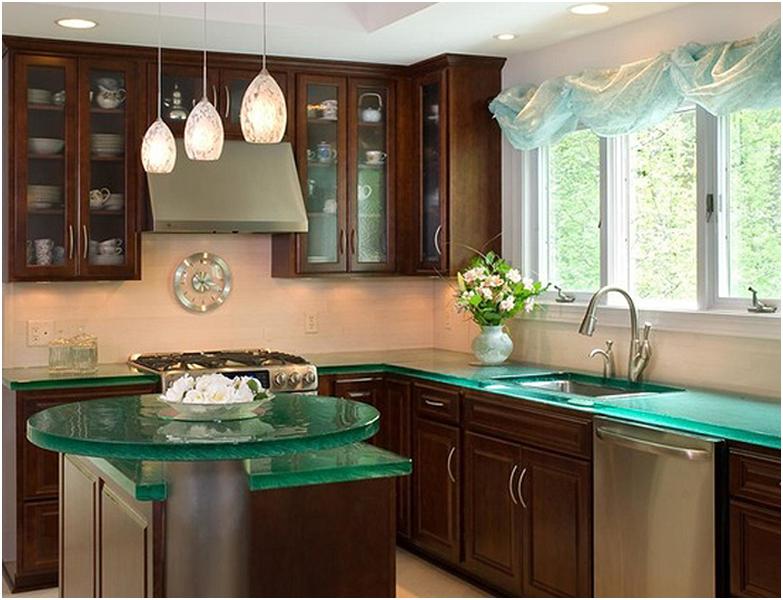 stainless steel metal sheets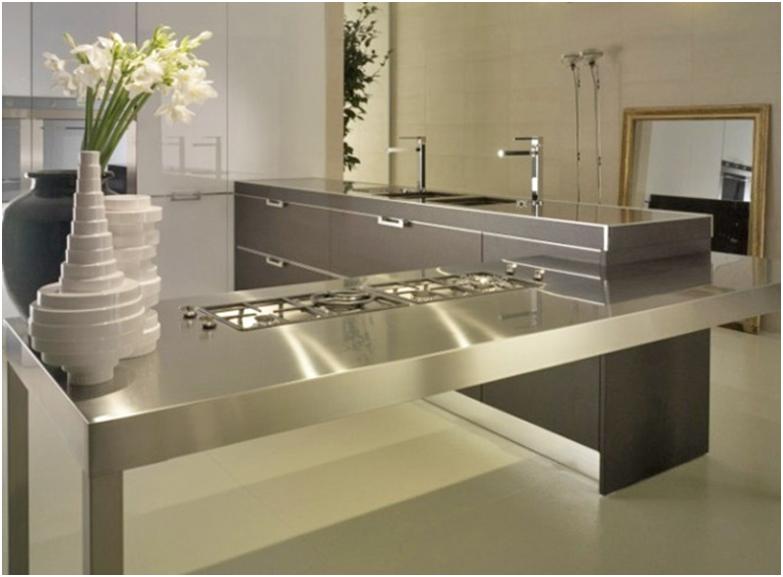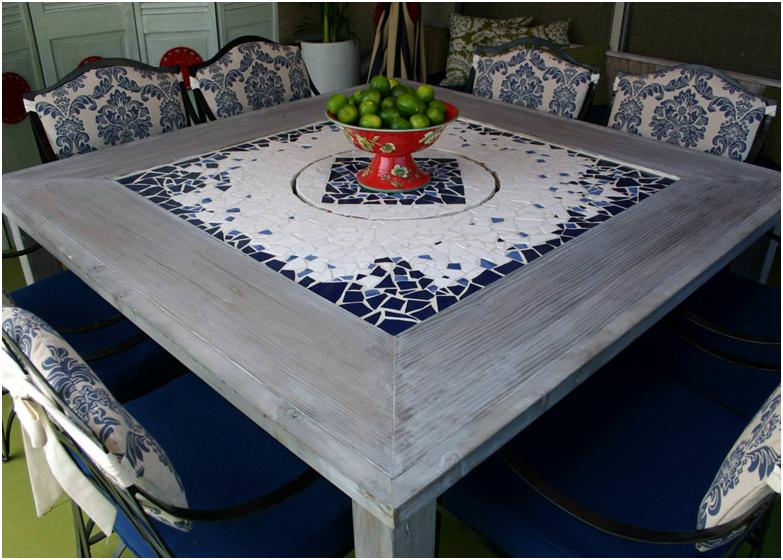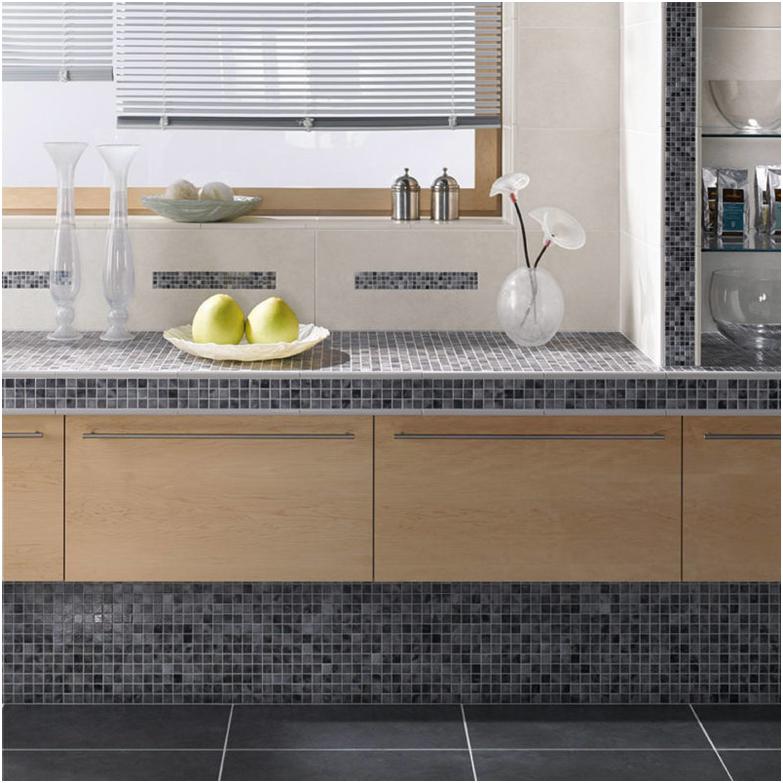 Reliable manufacturers of kitchen furniture offer the best materials for kitchen furniture, which will serve to guarantee the allotted time for them.
If you decide on, how to choose an inexpensive kitchen, it is necessary to proceed from the materials, that make it up.
Windowsill as part of the headset
To maximize the use of kitchen space, windowsill often becomes part of the kitchen environment. Deciding for yourself, what material to choose kitchen, It can be in the same style and make a window sill. Equally well it will look from a tree, Coated MDF, natural and artificial stone, tiled or mosaic.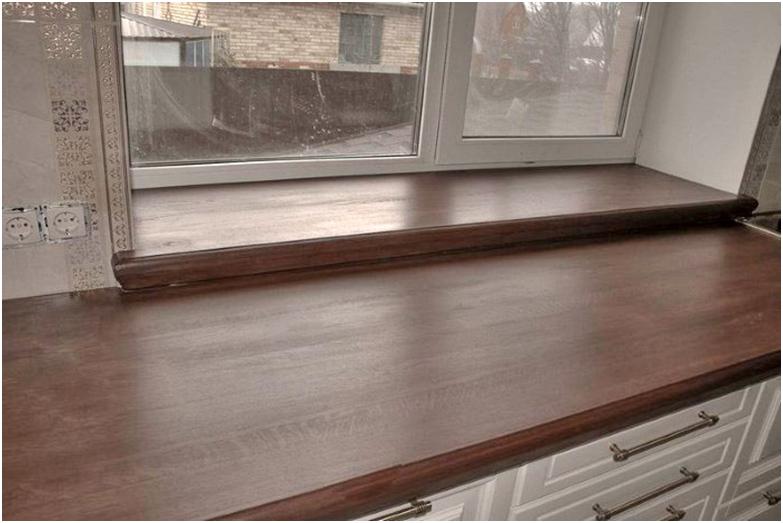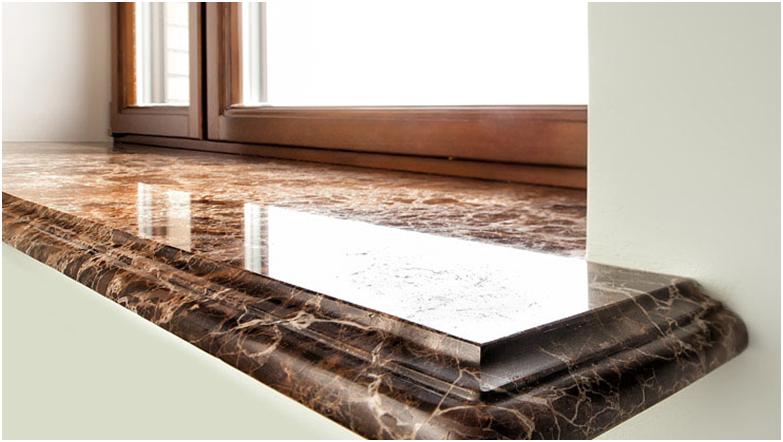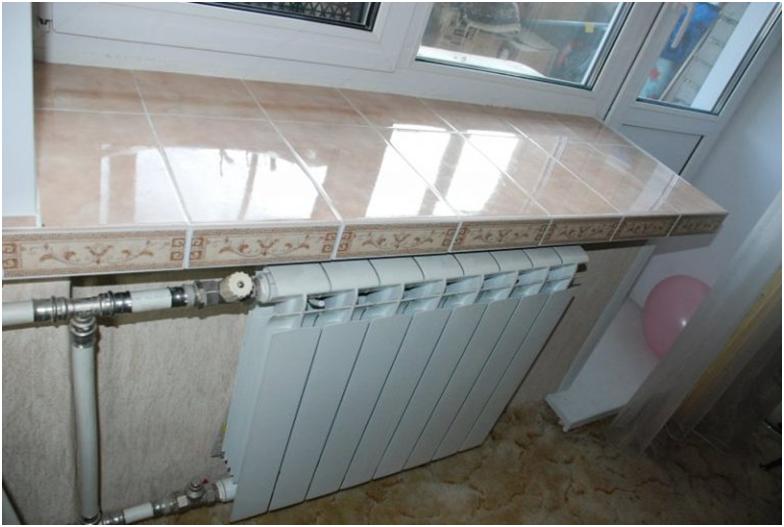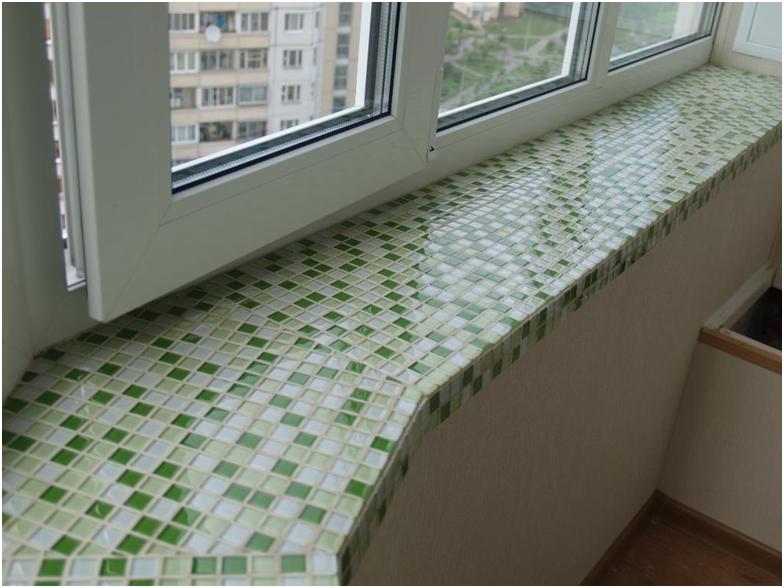 Making dishes from the apron to the ceiling
Kitchen apron - part of the wall of the working surfaces, not only performs protective, but also an aesthetic function. Issued resistant to moisture, temperatures and other adverse factors surfacing materials: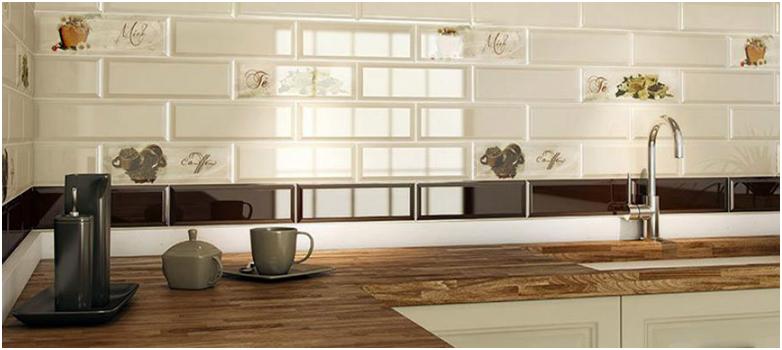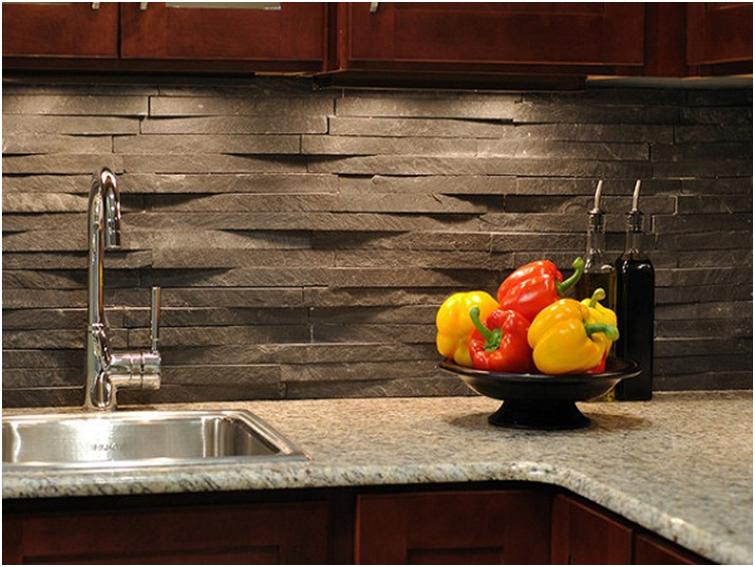 panels of wood, bamboo, MDF;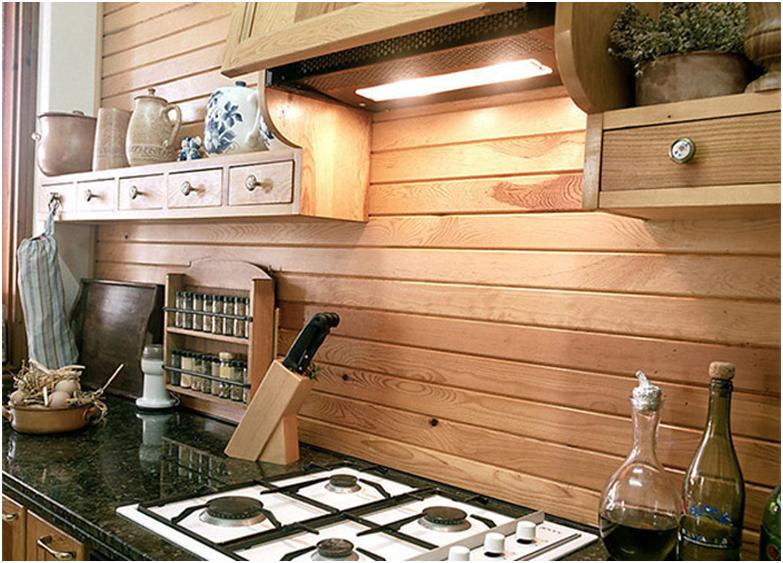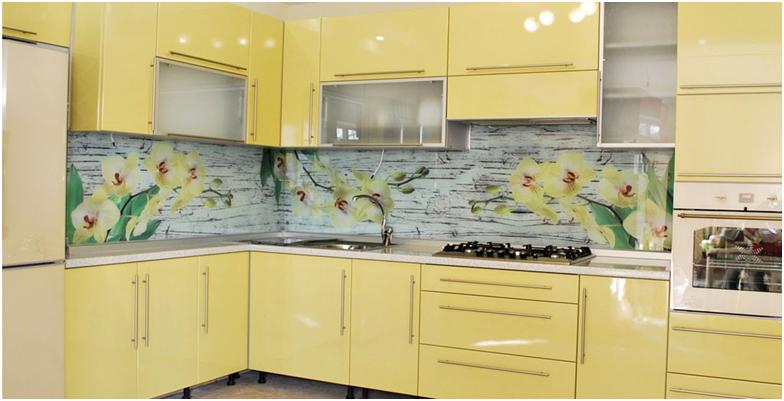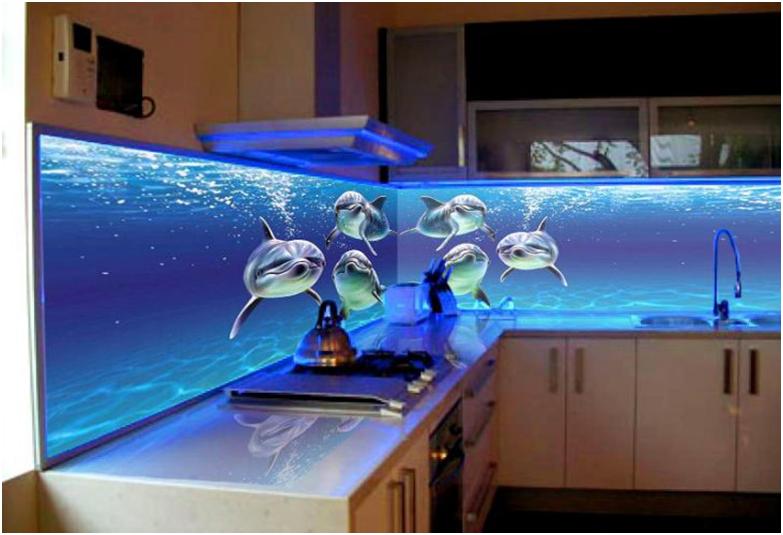 mosaics and decorative panels;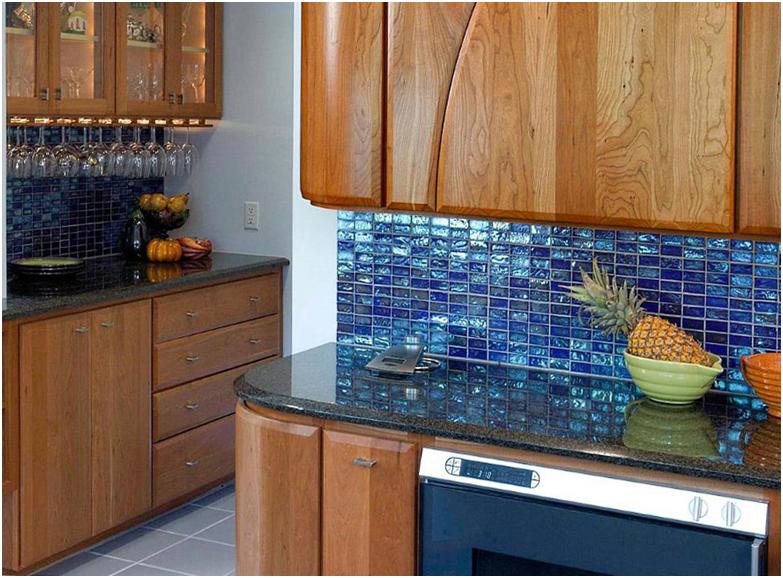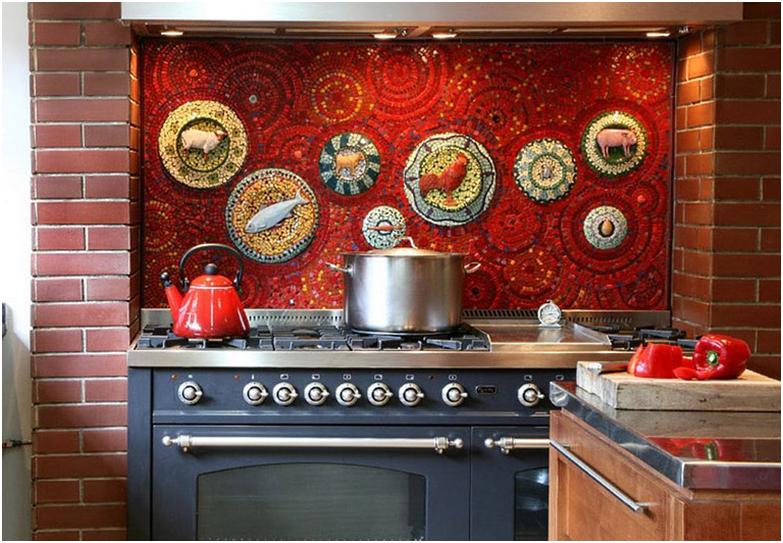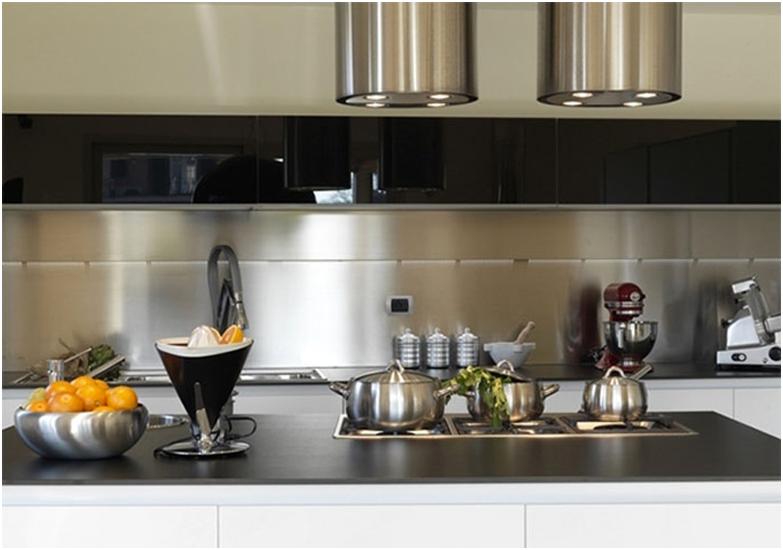 Under a kitchen environment is made and ceiling. The large range of models and mounting options, It allows you to create the kitchen ceilings of various types. Thus virtually any materials used:
wallpaper, plaster, whitewashing or painting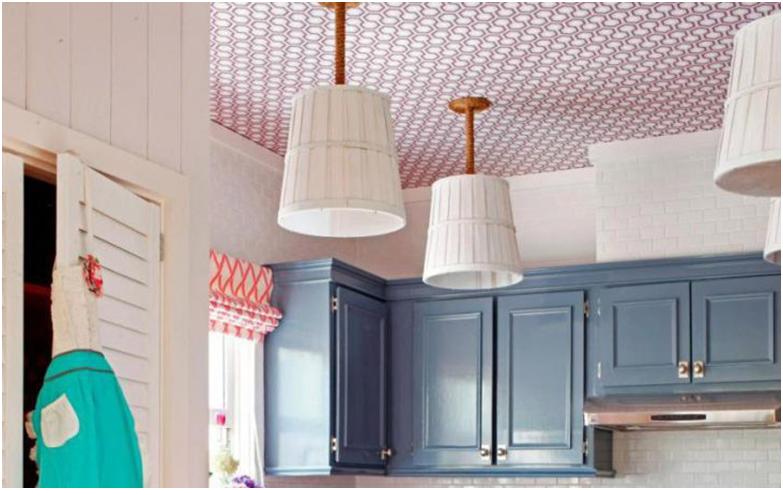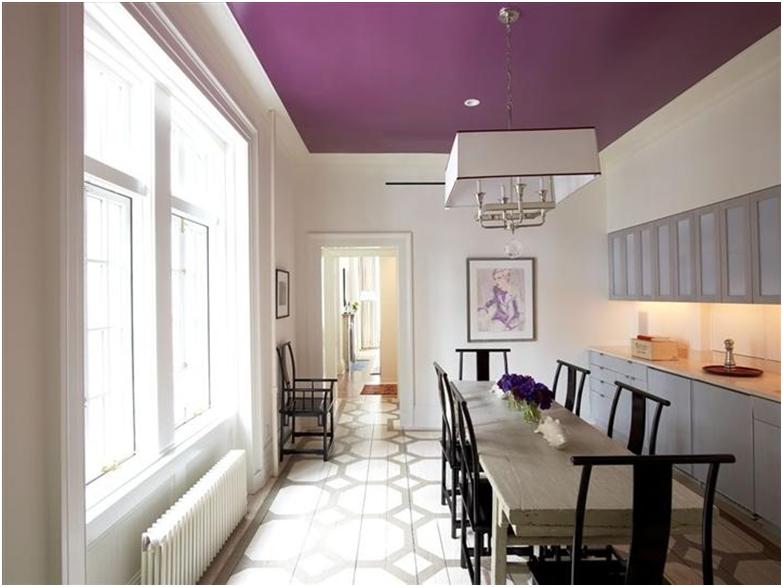 shaped structures made of plasterboard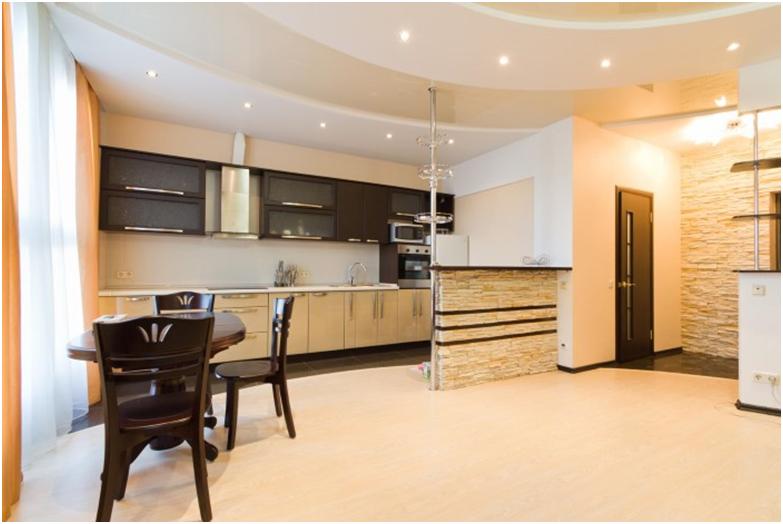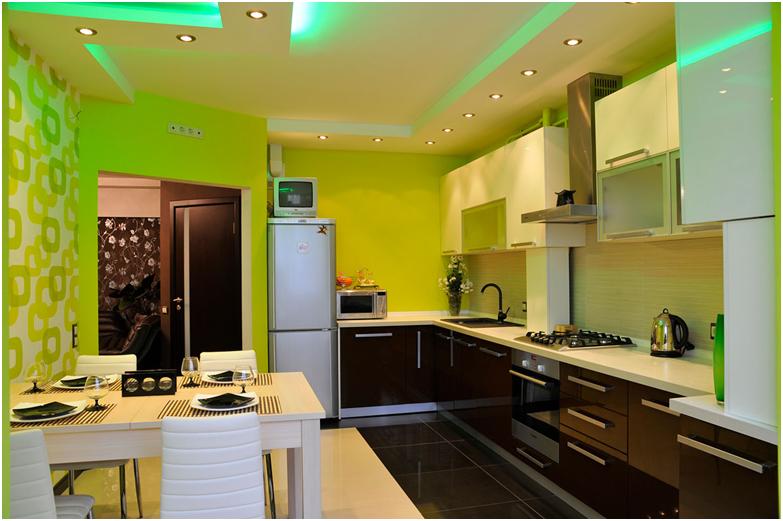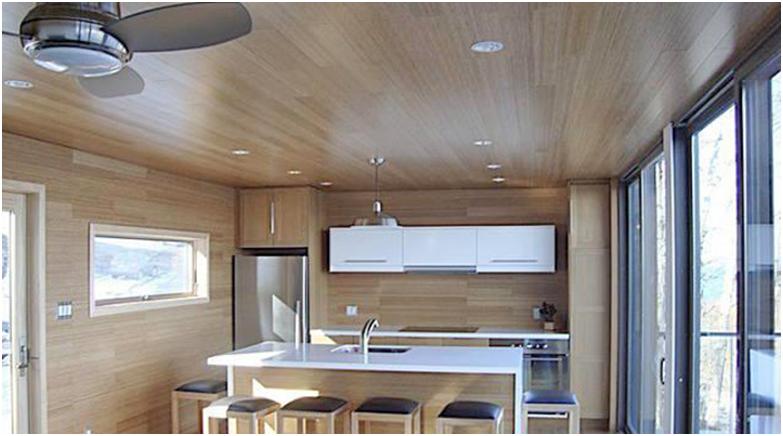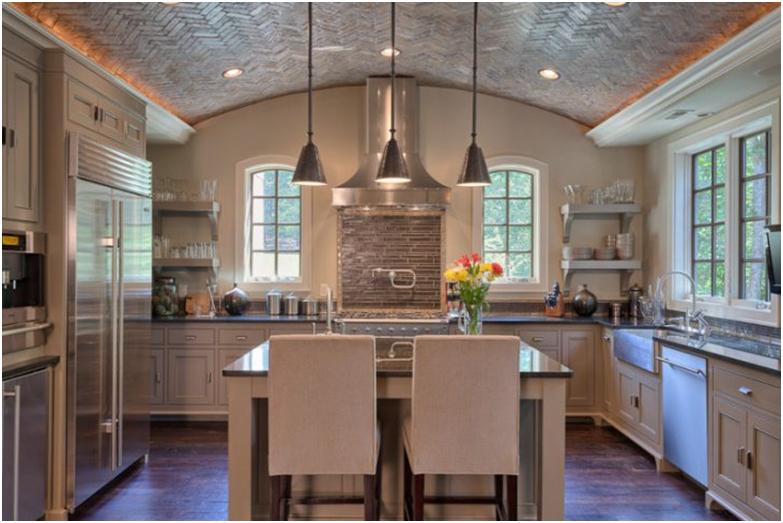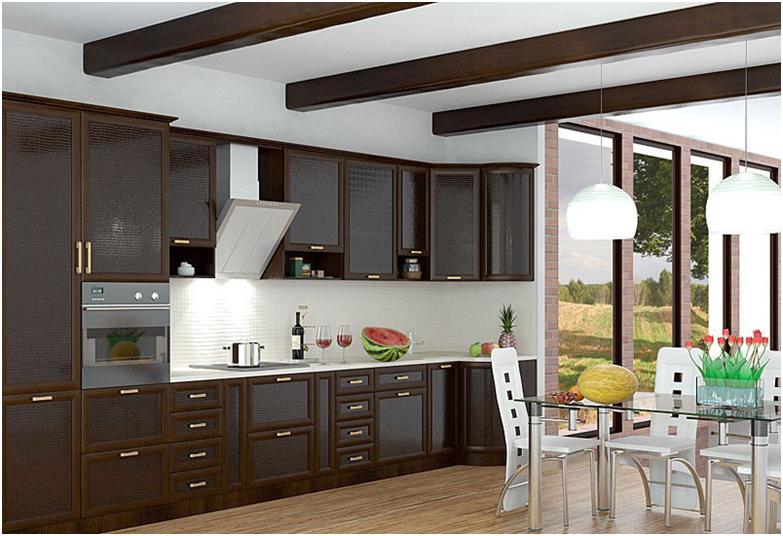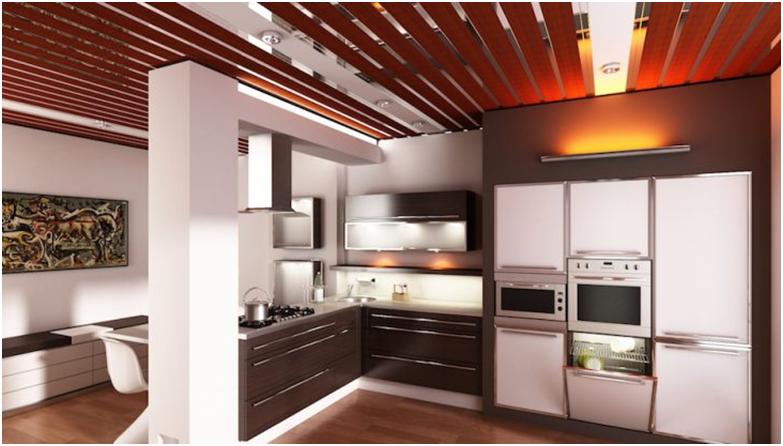 ceilings of different textures and colors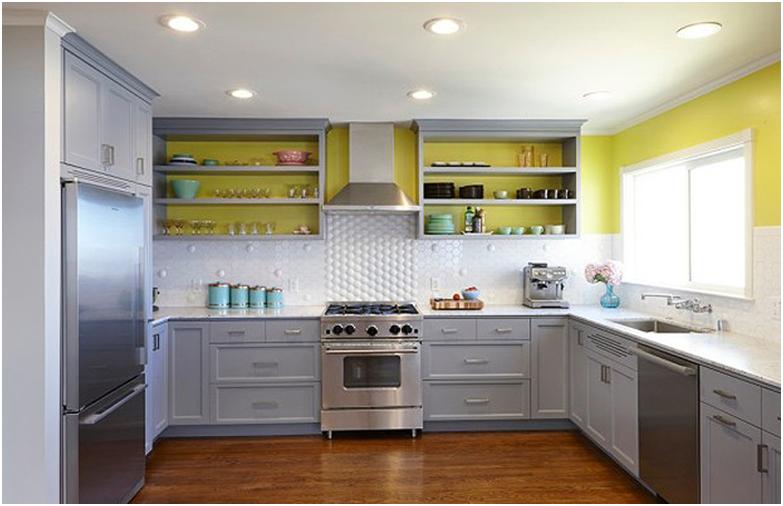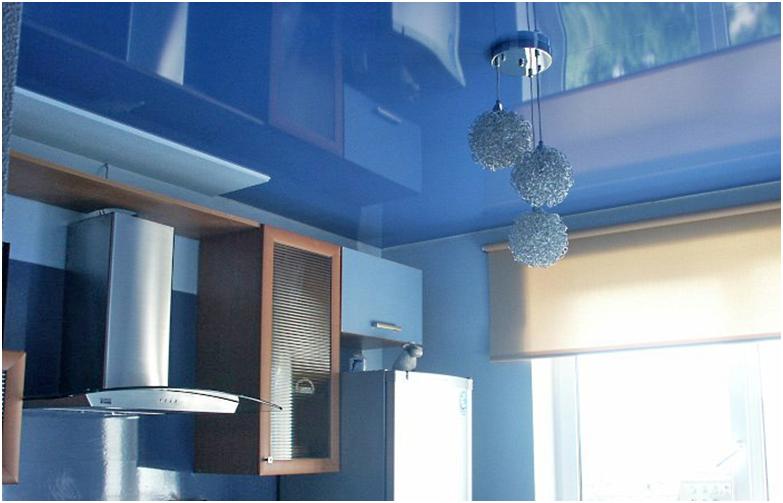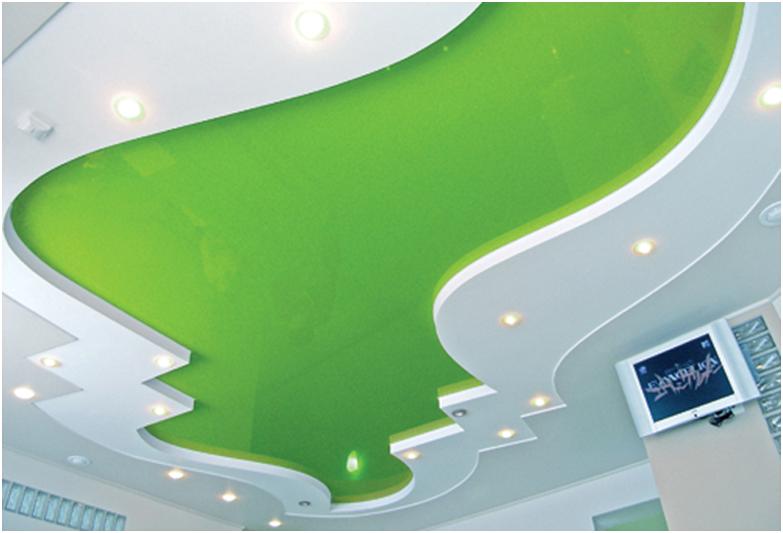 plan kitchens
To create your own dream kitchen on their own, It is necessary not only to study, which material is best for the kitchen, but also take into account some important points when planning space.
a narrow space is logical to fill the cupboards and open shelves
maximum use of the height of the desktop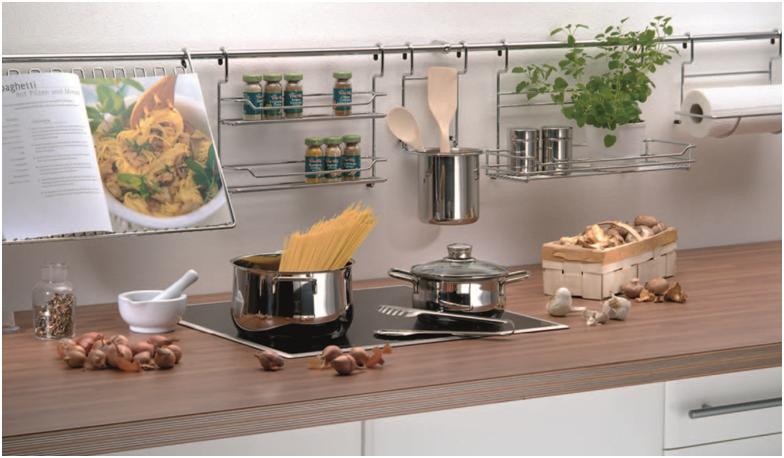 retractable or folding table saves space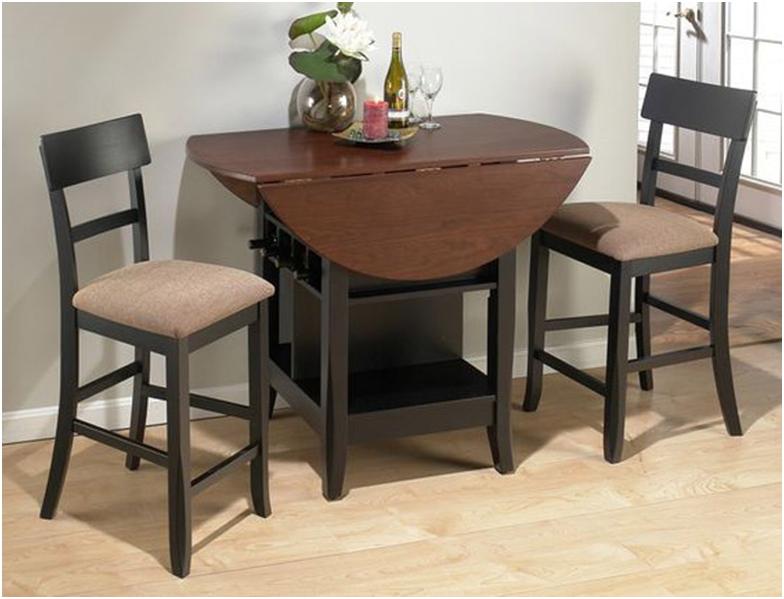 wide sill serve as an additional work surface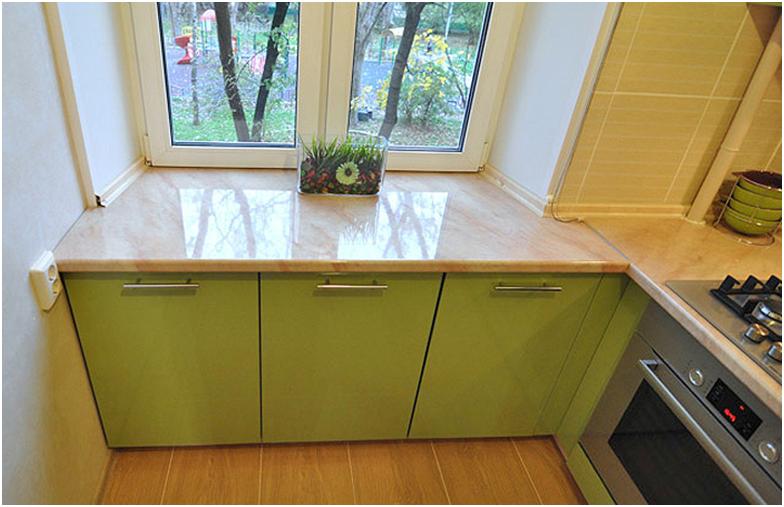 As just make the kitchen with his hands
The question of what is best to make the kitchen easy to solve, examining the range of materials and modules, offered for independent manufacturing or assembling furniture. Assistance in this matter will have a specialized enterprise - eg, the largest producer and seller of furniture - IKEA.
Reviews of IKEA kitchens - cheap and tasteful
If we turn to the IKEA range, there will be many worthy solutions to suit all tastes. IKEA offered furniture mid-market, and used in the production of only the best materials for the kitchen. Modular furniture is easy to assemble and provides an opportunity to design a stylish set for any size.
Classic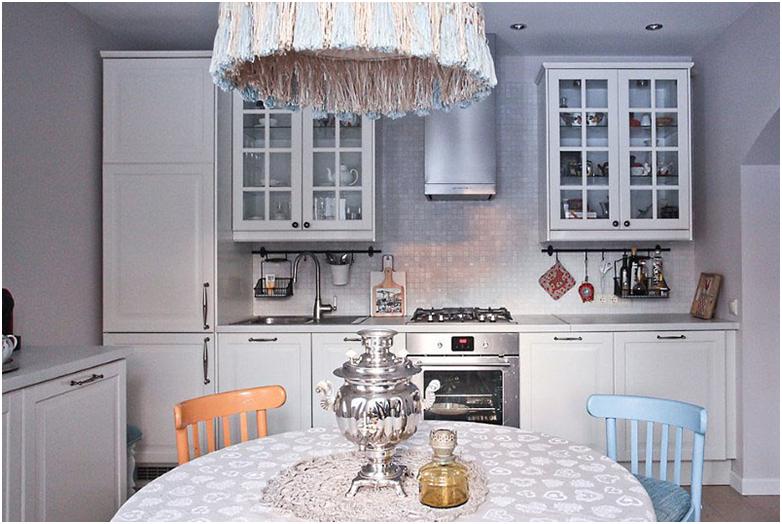 Country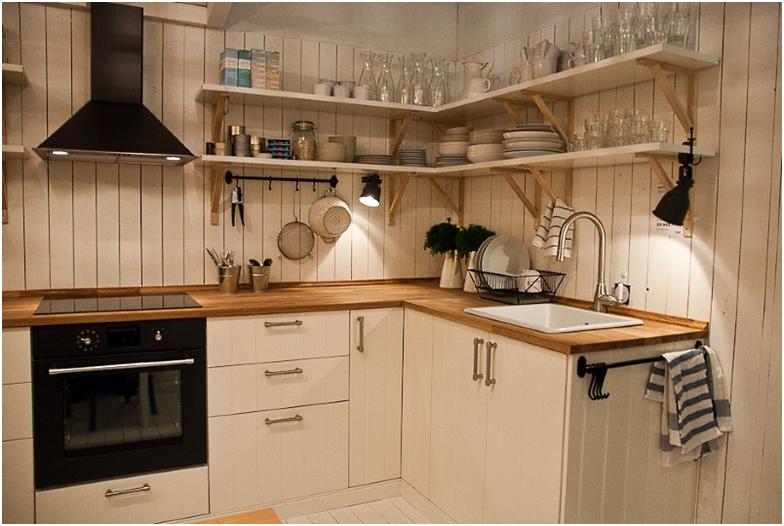 Scandinavian style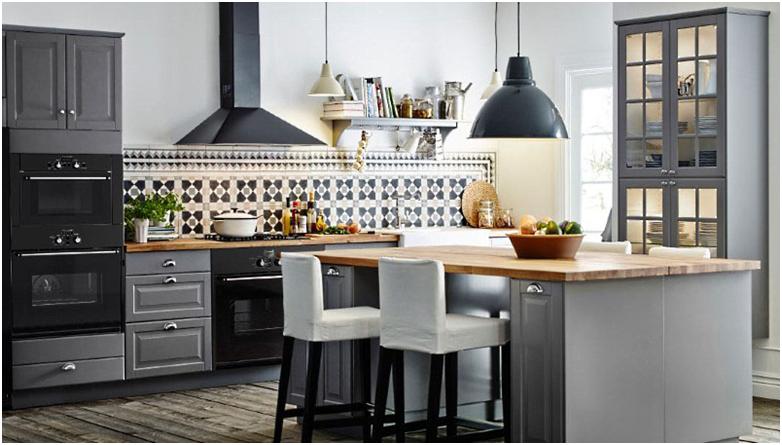 modern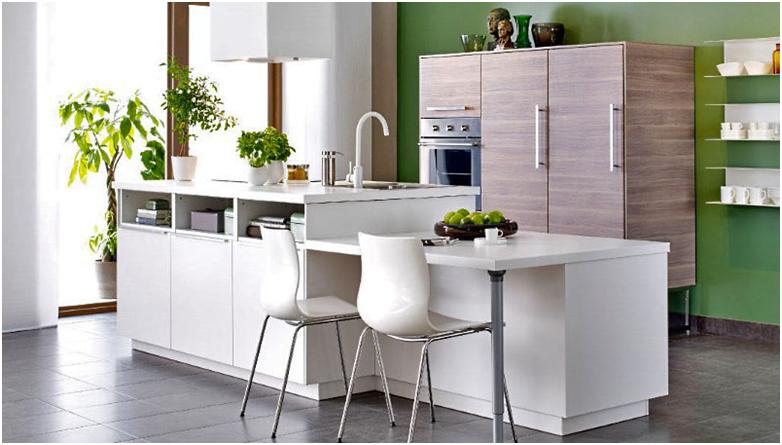 Minimalism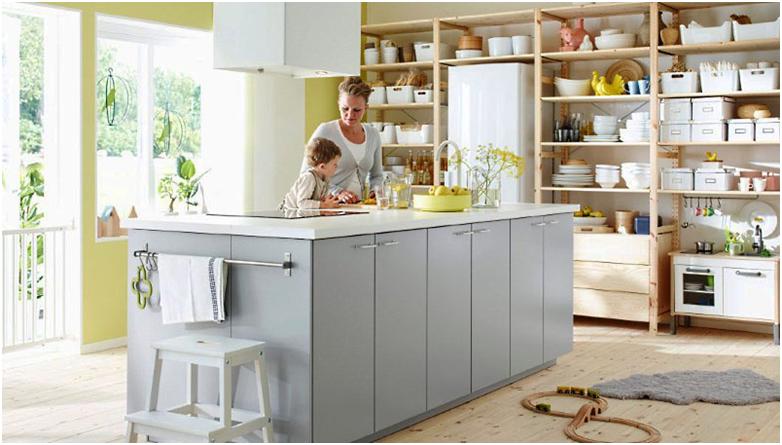 According buyer's opinion, furniture from IKEA looks much more expensive, than it actually paid. A well thought-out convenience and all the details conquers housewives and delights visitors.
Children and old kitchen furniture
IKEA took care not only of adults, but also of small consumers. For familiarizing the younger generation to home affairs and the process of cooking, Kits are available for the organization of children's food.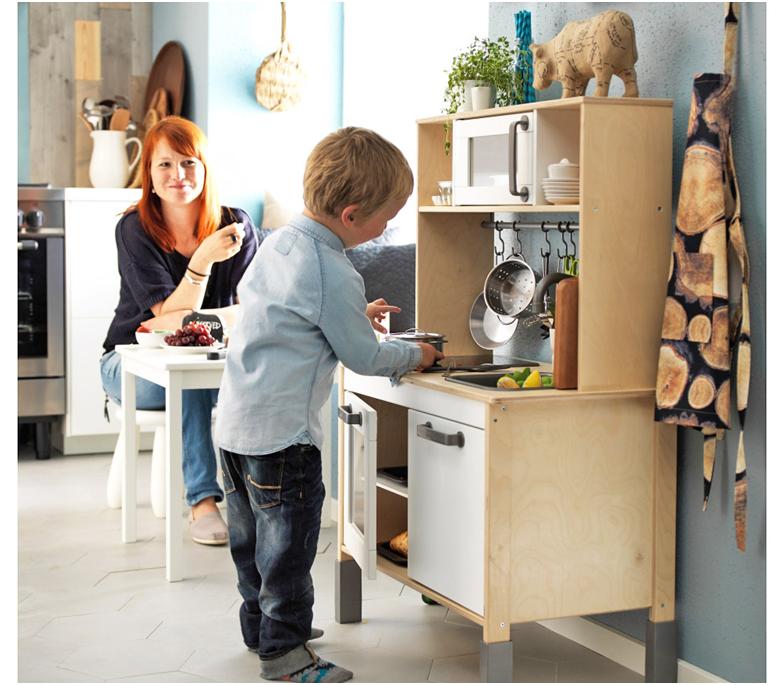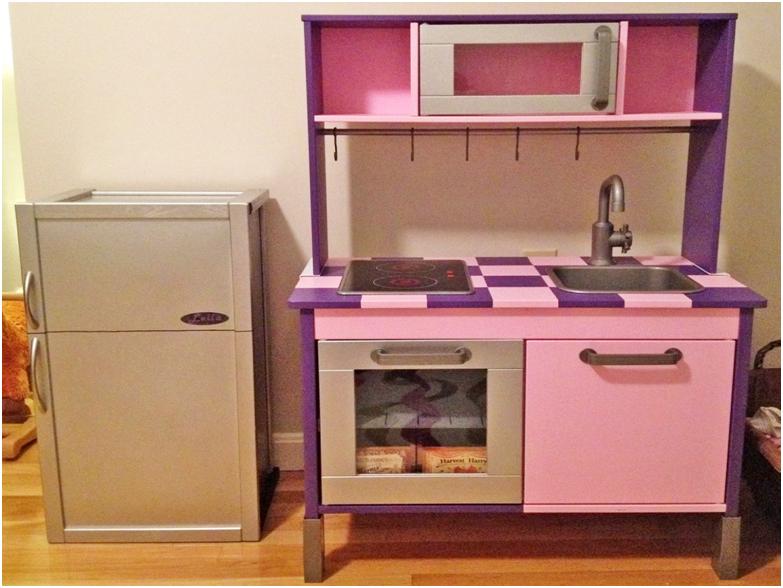 At IKEA you can also find sets of furniture for indoor and outdoor summer kitchen areas. tables, chairs and sets of cabinets are made of weather-resistant materials, pleasing style and reasonableness.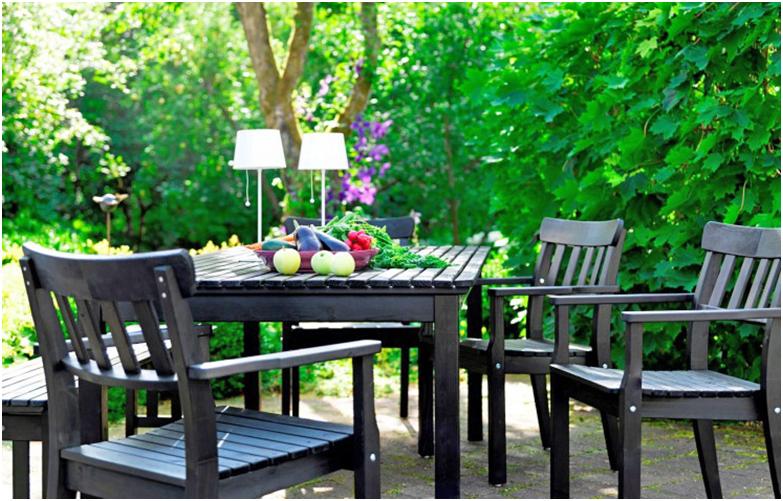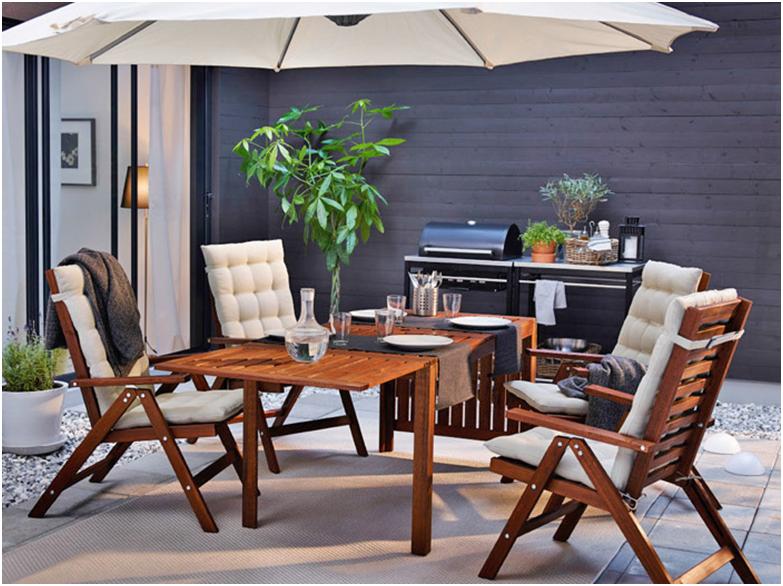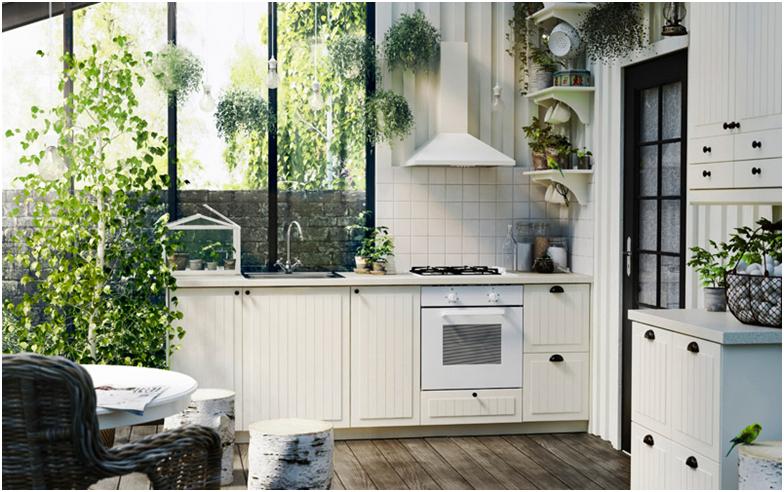 The question of which is better to buy a kitchen depends on many criteria, most of which were discussed above. It remains to make a conclusion for themselves and come to the correct solution of this problem.