Kitchen shops - vestiges of the past or a fresh idea for an interior ?
For each family is important kitchen interior, in which a woman spends a lot of time. And only a man, who prepares constantly breakfast, lunch and dinner knows, the importance of comfortable furniture. It has various functions and complements the design of the room, which affects the mood and other factors of human perception. But if appliances is selected based on the operating characteristics, the pieces of furniture bought on the basis of taste preferences. One of the elements of the interior - the bench for the kitchen.
Practicality and design
Wooden benches - a piece of furniture, which appeared from time immemorial. "Urgency" he had in Ancient Russia - on the bench and slept, and sat at lunch, because this piece of furniture was then still necessary and multifunctional.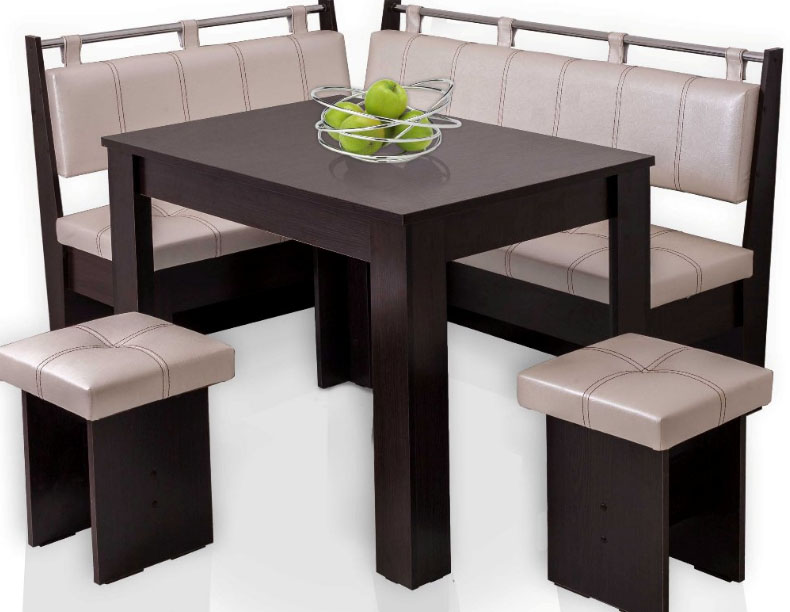 Someone says, that old time shops Kitchen was required, but today this item is not suitable for modern design. But it is not so. Today, designs furniture so many, what to choose among a variety of difficult. But why wooden benches for the kitchen We received such an extension in the interior?
Most parts of the kitchen include a soft poludivan, or upholstered bench, allowing for kitchens of any size, this option is popular;
As mentioned above, Today the market offers a variety of Furniture for kitchen, where you'll find the shop in any design style, from minimalism to the vintage style, that will help to refine the interior and give it a finished look;
Kitchen bench for a small kitchen - ideal, because they are practical, do not take up a lot of space, the bench is easy to move and make a permutation in the room.
To facilitate the selection of furniture for kitchen, consider the main criterion - Design. Each style has distinctive features, on which you can pick up a kitchen bench.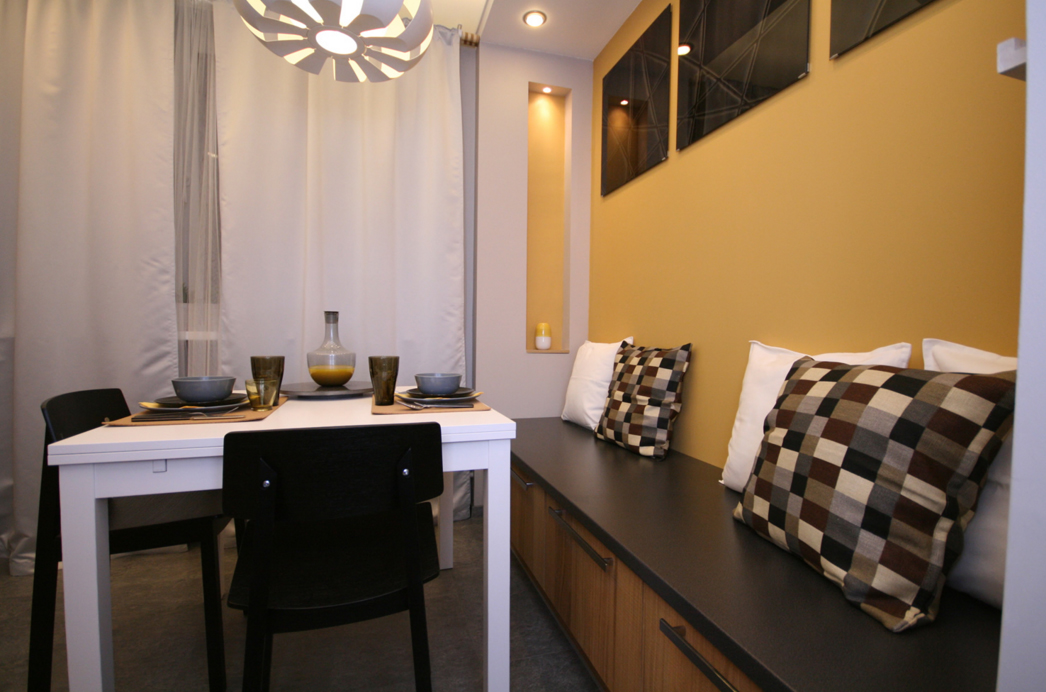 Vintage differs with sophistication and convenience. Bench in this style is upholstered with a complex pattern or ornament, Vintage design is not without a golden color and carved elements, which may be the armrests and furniture legs.
Contrast vintage style - minimalism, design, who never loses popularity. Minimalism is selected as the owners of large canteens, and owners of small kitchens. Wooden bench for kitchen minimalist image does not attract attention, but implicitly carries out its functions. but, This style of furniture is not always comfortable, which serves as a major criterion when buying.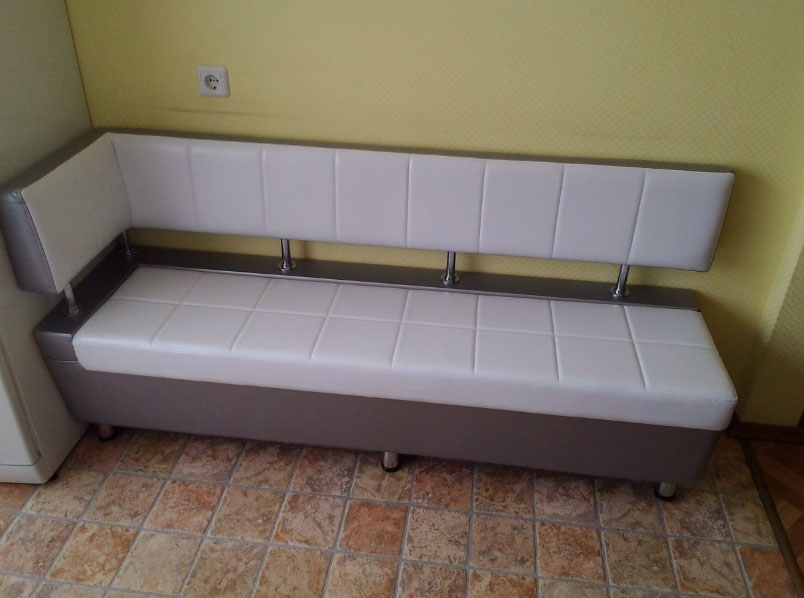 Modern - an image of modernity. This design won first place among the other styles. The principles of modernity - rigor, conciseness and hidden grace. Bench in this style more similar to the strict office sofas with leather upholstery and armrests straight. Colors, characterizing Nouveau, contrasting. The furniture is made of quality materials, advantageously of wood or metal.
For owners of a country house or villa is perfect for a country style. Besides, it will fit in a city apartment. The interior of this design resembles the old furniture. In country no flashy luxury, but it is expressed in the simplicity and elegance of the furniture. Kitchen bench for a small kitchen in country style made of wood, They do not have pictures, and often similar to regular outdoor benches, Although variants of furniture in this style a lot. Related Design - Provence.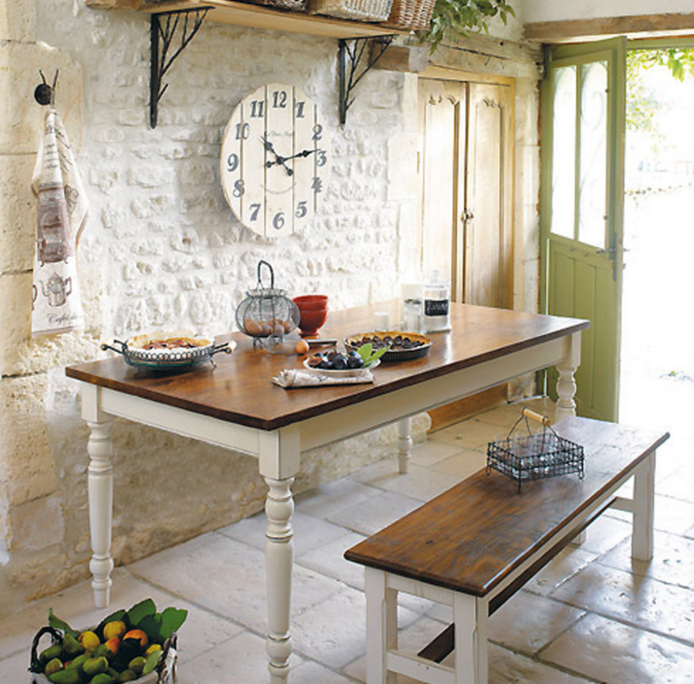 And that's just on the popular styles of interior today. Do not forget, what, choosing furniture, It needs to rely not only on the subject of design, but also on its usability and usefulness. Whether bench meet these criteria?
Convenience
Do not think, that the benches are uncomfortable for the kitchen and family get-togethers,quite the contrary. Due to the vast possibilities of production, Bench different form, assembly, the presence of separate elements and functionality. For some characteristics shared kitchen furniture?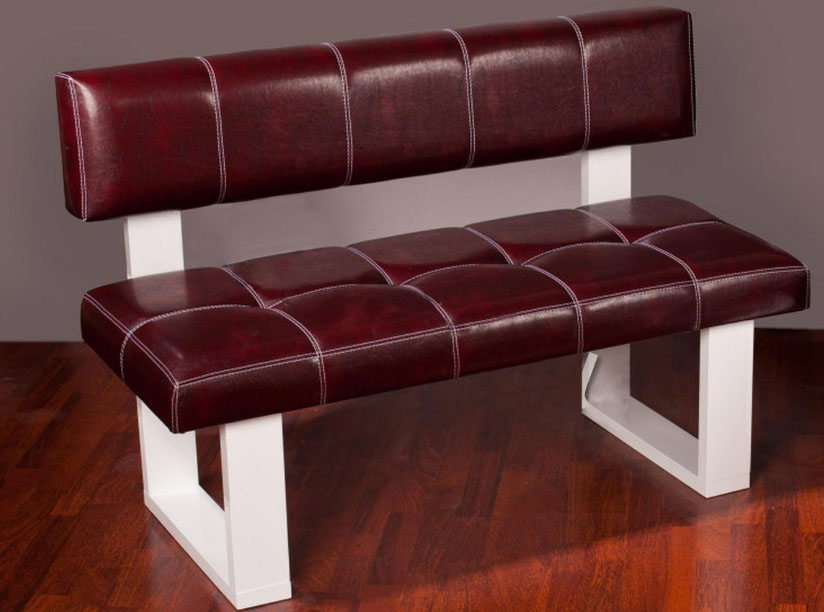 The choice affects padding on the seat and the back of the furniture;
The presence of internal space for storage of kitchen utensils, Additional boxes in the seats;
The height of the bench backrest (or lack thereof,);
Dimensions kitchenette;
materials, of which it is made bench.
An essential element of the bench is an internal duct, in which you can store stocks items or kitchen decoration. Many benches are made inside empty, and the role of the cover carries a folding seat. Such a solution saves space in the room and does not affect the design of furniture.
Multifunctional furniture is not finished. Despite, that today are used to sleeping on soft bedding, shops and an extra bed does not lose relevance. Sofa shop for kitchen suitable for owners of apartments-studios, as well as for homes, where there is always a lot of visitors.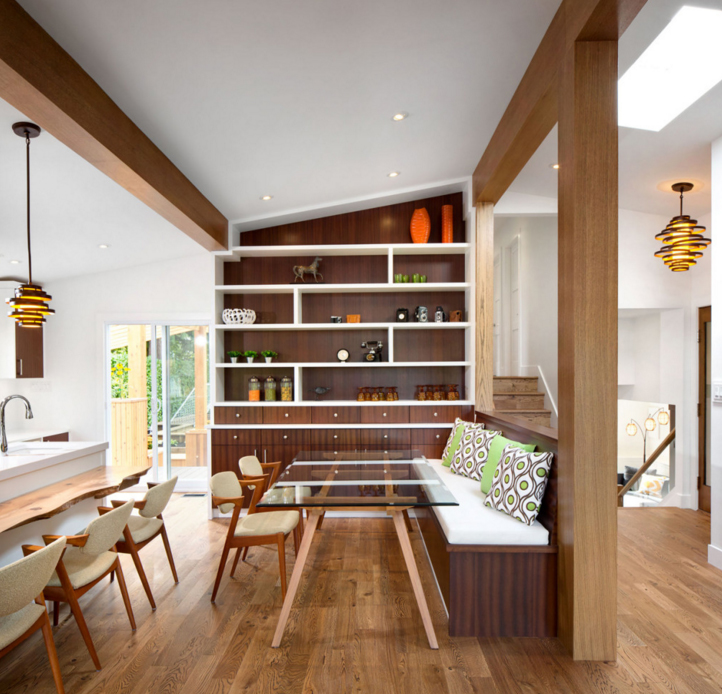 Upholstered bench for the kitchen - the desire of every household, therefore normally chipped kitchen corners leather coated with an inner filler. Artificial leather - the best solution for kitchen furniture. It is easy to wash, wherein the aesthetic qualities of the material at a height.
But for those who want to make the kitchen more convenience and luxury options are available with upholstery, which can be selected on the basis of personal desires. Be careful - clean the fabric cover difficult, than leather.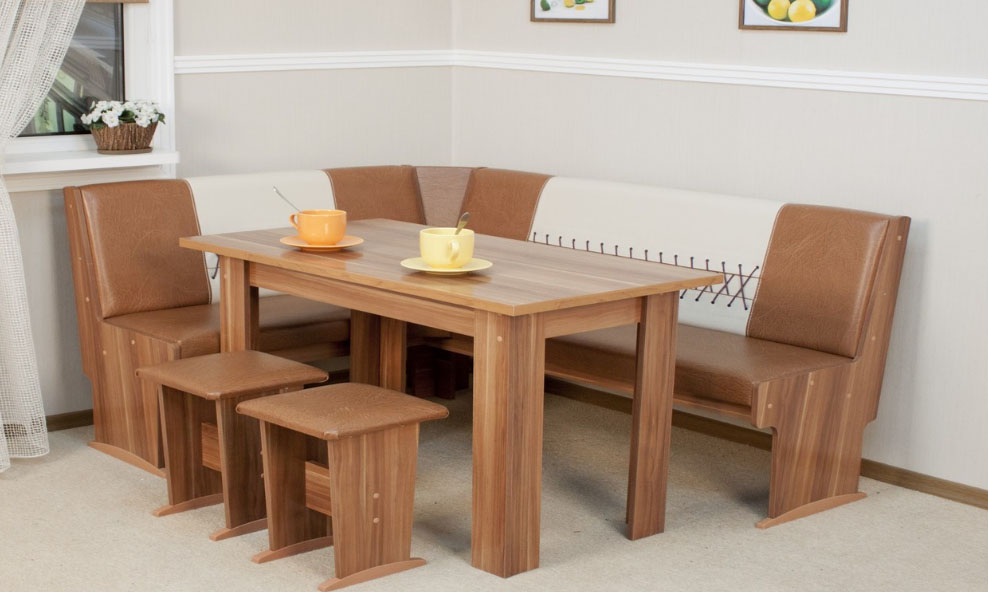 To avoid unpleasant incidents with upholstery, rational solution would be a wooden bench kitchen with tethered airbags. This option is ideal for families with children, besides this bench can become a member of several design styles, because you can change the covers on pillows or even to remove them.
And one more detail - back. It would seem that, little significance element, which carries a design feature. But beyond that,, back bench - practically the main part in the comfort of the furniture, although its presence is not always pleased with the kitchen hosts. The backrest takes up too much space and are usually leans against the wall, which reduces the number of options for redevelopment of the room.
Only a kitchen bench, and information, you want to know, quite a lot. Because not immediately clear this type of furniture off - take a look closer to him, and you're sure to mark a number of advantages of kitchen benches.