Stylish glossy kitchen facade - new solutions in design
glossy facades for kitchens able to refresh and give a festive appearance even close the kitchen, not to mention the spacious rooms. Shiny surface reflects light beautifully, making kitchen lighter and visually increasing space. This design is suitable for the active modern people, not be afraid to apply the latest design solutions in the interior of your own home.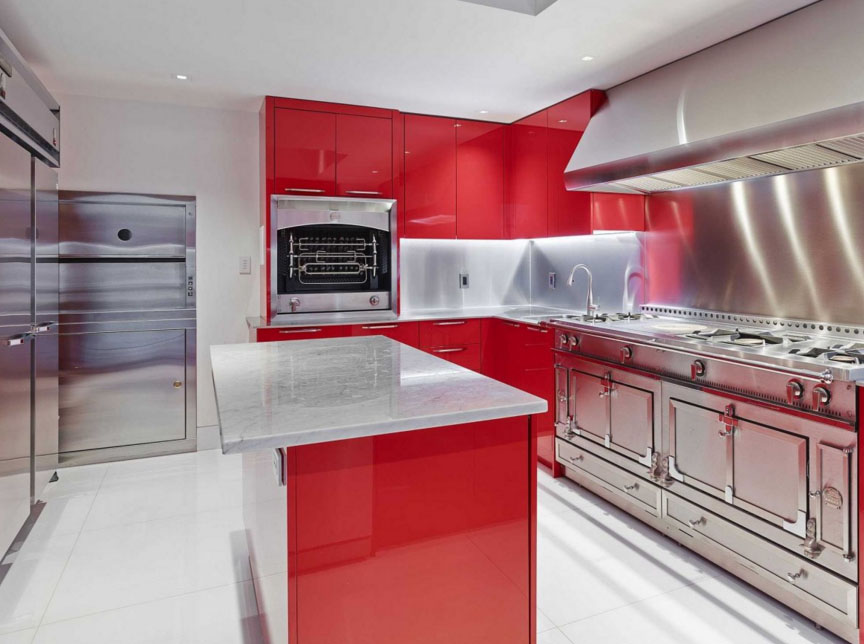 Glossy facades in the interior of the kitchen
Immediately should stipulate, glossy furniture that looks appropriate not all interiors. On the kitchen, decorated with retro style, Provence ethnic or gloss looks ridiculous, but in combination with a modern style or high-tech gloss kitchen will become the central element of the situation.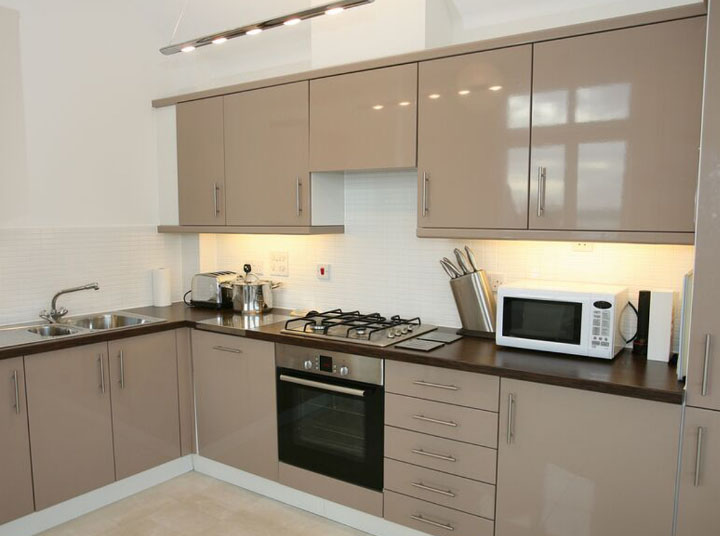 Nouveau presupposes the existence of free space, simplicity and smooth lines, monochrome design furniture. He has the following features:
The minimum number of ornaments and decor elements.
The use of plastic in the design of the room, glass, metal.
The absence of sharp angles, preference is given to smooth, soft lines.
Modern design with handles and without them
High-tech high-tech style has the following features:
Focusing on home appliances and other technical updates.
The predominant steel, white, black color. It is widely used elements of glass and chrome elements.
The predominance of straight lines.
Functionality.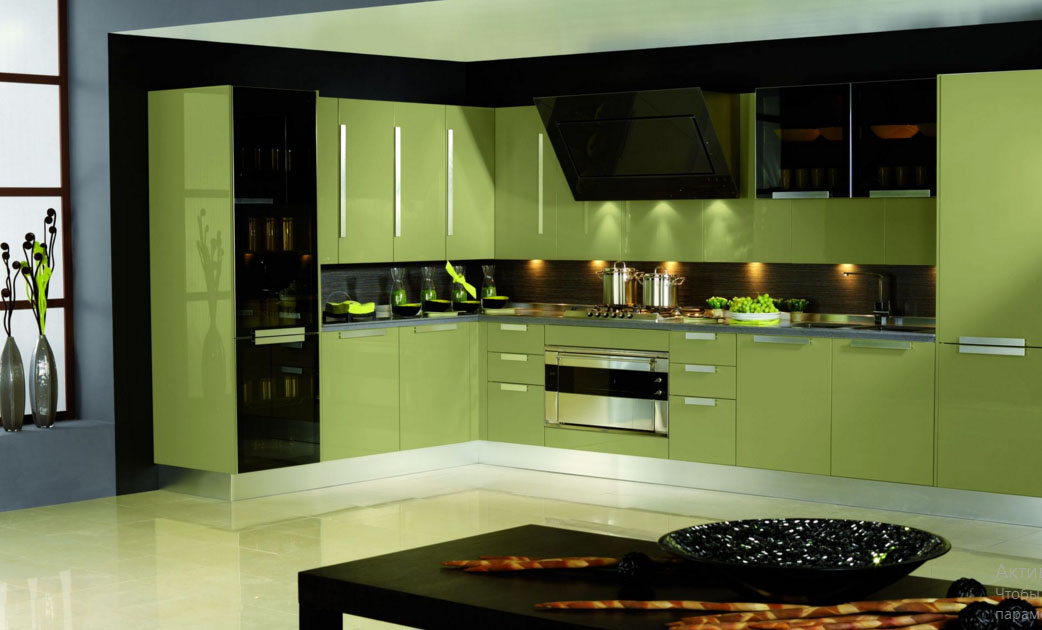 In harmony with the kitchen looks layered glossy stretch ceiling with spotlights set.
When choosing gloss kitchen It should take into account not only their preferences, but all people living in the apartment. For people with unstable mentality everyday glitter can become an irritant.
Varieties of white glossy facades, light yellow and other colors: correct combination shades
Glossy fronts made of various materials using different technologies, respectively, their performance and appearance may vary. Give gloss MDF can be using acrylic, plastic and other, listed below, materials.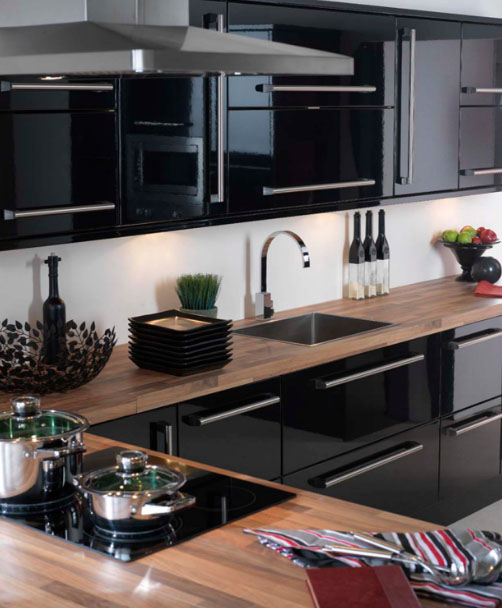 Plastics HPL. Plastic panels are durable polymer-cellulosic material and an affordable price. plastic waterproof, durable, resistant to abrasion and has other advantages, but he has not sufficient enough, too:
scratches, dents and other damage is not subject to restoration.
plastic bad It tolerates high temperatures, therefore desirable to set dishes coated with plastic in the vicinity of the cooking surfaces and ovens.
Under the influence of sunlight colors they fade and become faded.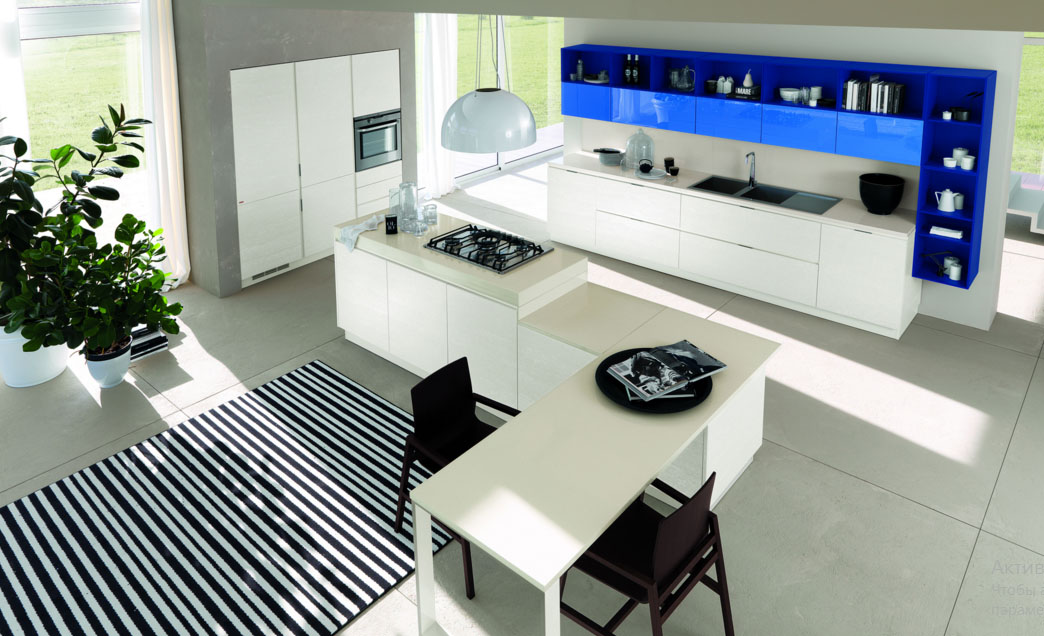 Topcoat. The enamel is applied to the primed surface and covered with a protective varnish layer. The advantages of this coating provides:
Resistance to direct sunlight, moisture, high temperatures.
Reliable adhesion to the surface, enamel is not peeled from the plate and does not warp.
the possibility of applying paint on facades made of natural wood.
The choice of any color from the RAL range and its shades.
Did coating surfaces with any bend radius.
Enamel disadvantage is the low impact resistance (as a result there are paint chips). Compared with plastic and PVC-coated enamel is more expensive, that is completely compensated high performance and appearance.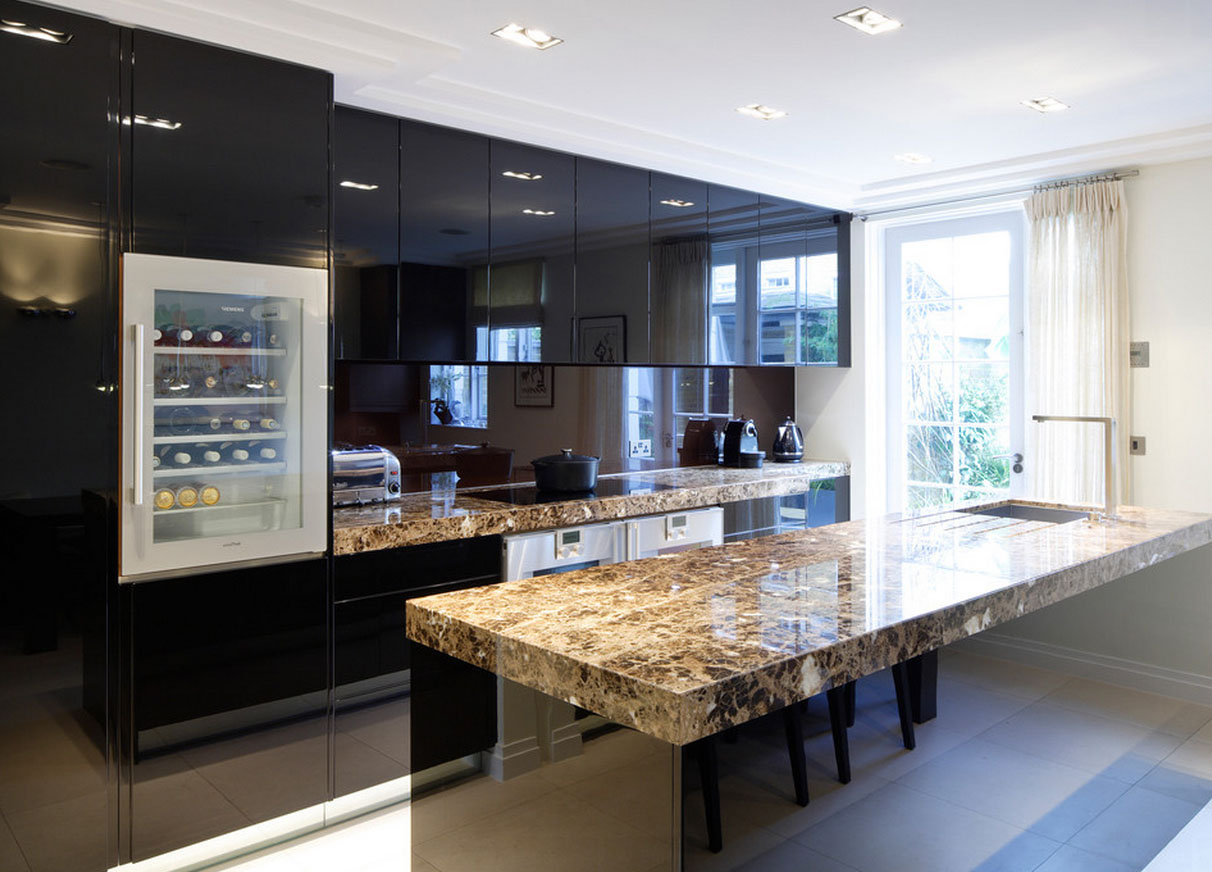 facade PVC. PVC film is applied to the façade by hot pressing in a vacuum environment. Such a manufacturing method allows to process elements of any configuration. Other advantages include PVC coating:
Lower price in comparison with enamel or acrylic.
Resistance to mechanical, including shock, effects.
Unfortunately, are often exposed to high temperatures and steam occurs film peeling from the surface.
Facing acrylics. For production acrylic facade are two methods: hot pressing, wherein in the MDF plate is applied film, and more expensive aluminum framed panel thickness 4 mm. Acrylic has the following advantages:
By acrylic durability superior to other types of coatings.
It tolerates high temperatures, It does not lose its properties at 160 ° C.
Resistant to scratches, School, abrasion and other physical damage.
Color glossy bright kitchen facades, deep and rich.
A significant drawback is the impossibility acrylic cover with the help of the curved elements, material is applied only on a flat surface.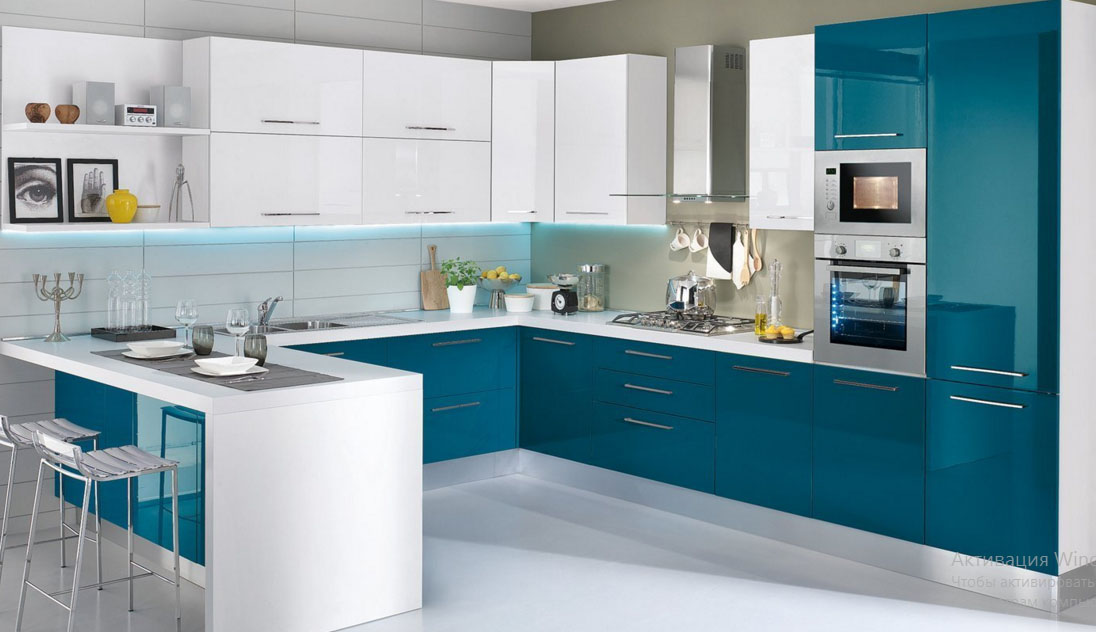 What better matte or glossy painted surface
All types of glossy coatings inherent disadvantages common list:
on the smooth, shiny surface striking the slightest flaw or dirty speck.
On the surface clearly visible handprints, traces of dried droplets and other contaminants, appearing in daily operation (kitchen pearl luster, thanks coloring, not so susceptible to this drawback).
To maintain the ideal state required daily cleaning.
Do not use abrasives to clean.
If over time have already installed kitchens MDF gloss pall, Do not immediately seek to replace the dull kitchen. Drawing on a glossy surface of matte acrylic varnish is able to solve the problem, make a matte gloss finish and update the design furniture.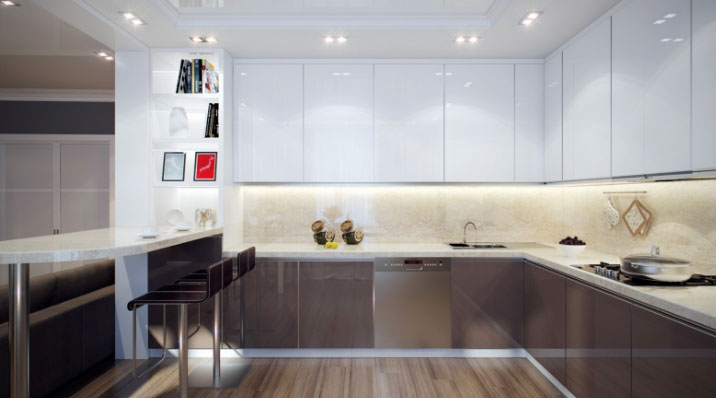 care Regulations: by what means and how to wash the plastic surface, how to clean and scrub the fat, how much to polish
Shiny surface requires especially careful maintenance, thus it is necessary to observe a number of rules:
Attentive to the composition of cleaning products. The composition must be free of acetone, solvents, alcohol, resin and other substances.
Suitable for cleaning dishwashing detergent, window, liquid soap, and special polishes, intended to clean glossy surfaces.
For cleaning, use a microfiber cloth or flannel, foam or denim create microscopic scratches the surface and eventually fades.
Reduce the problem of contamination can be minimized by using the following tricks:
The handle should be large and to provide a secure grip, in this way, hand when opening the door will be less likely to touch the surface.
At the top of the kitchen order can be made glossy, and the bottom - matt.
On the light or pearlescent surface fine contaminants not so noticeable, as in the dark.