Stylish facades for kitchens: what a surprise awaits you from Leroy Merlin
Acquire the necessary set of furniture for kitchen, arrangement of domestic space and the interior can be Leroy Merlin - hypermarkets with low prices for household goods, repair and construction. Facades for kitchens Leroy Merlin sells in large quantity and diversity. Let's look, what is there.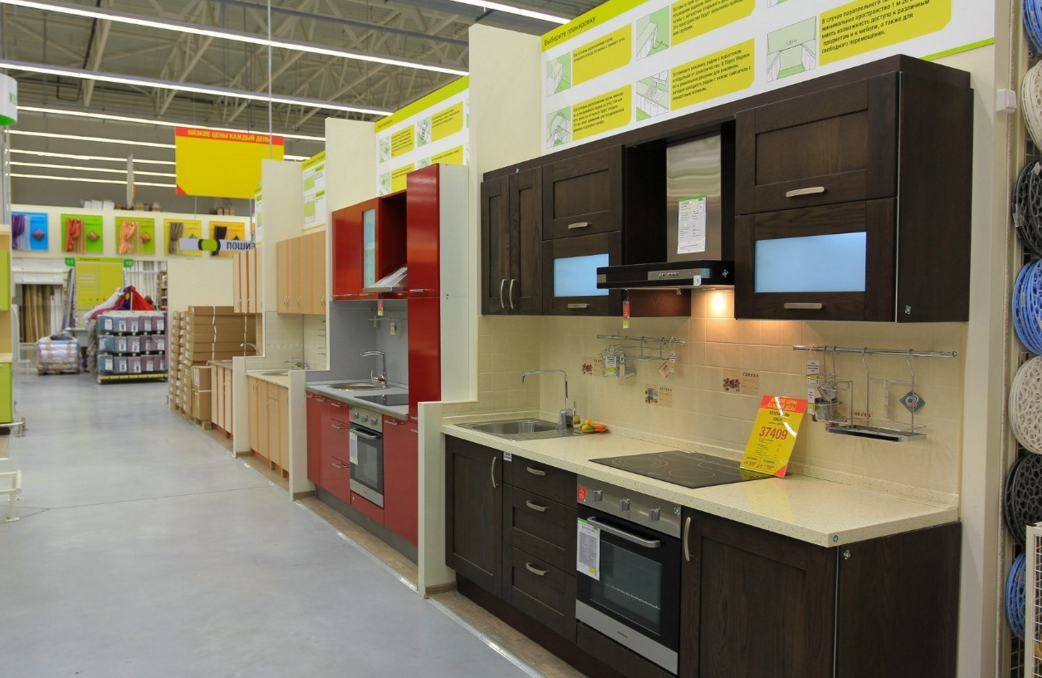 About company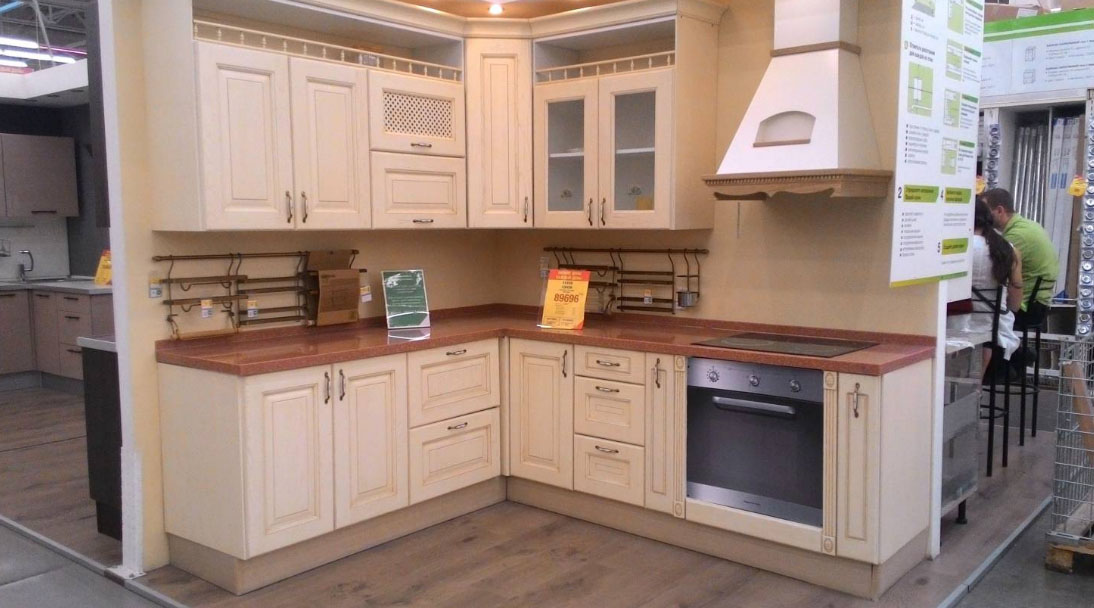 Leroy Merlin - international company riteylerskie, Headquartered in France. On the territory of Russia, it came a little over a decade ago, opened for this period 43 format store hypermarket 24 regions. The company plans to open hundreds of hypermarkets in Russia in the near future. The mission of the company Leroy Merlin - to ensure low prices for household goods and to give everyone the opportunity to build a life with the lowest cost. The features of the company's stores are low prices, a variety of product groups, good service.
variety of cuisines
Offer network products for the kitchen of a large stores, and lower prices, than that of other well-known companies. Here it is offered at affordable prices in these products:
kitchen sets;
individual facades;
Appliances;
furniture accessories;
builders hardware for furniture in Leroy Merlin.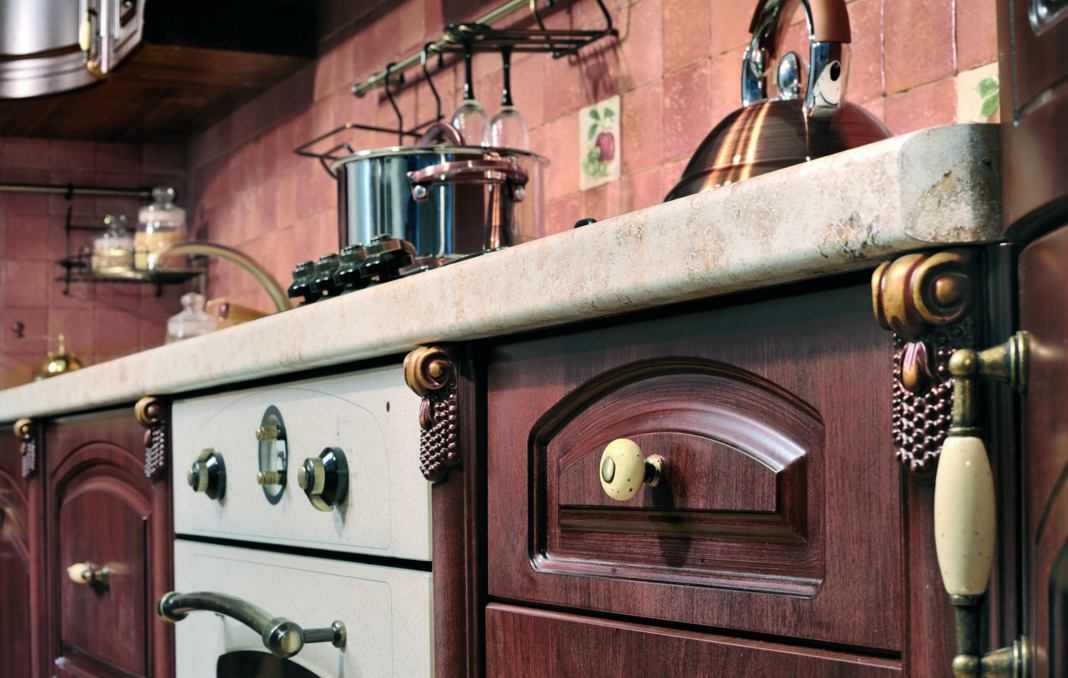 If desired, the user to update the look of old furniture with minimal cost in the range of a large range of self-adhesive film in Leroy Merlin.
Low prices the company provides a large volume of purchases, work with reliable suppliers and streamlined logistics system. This allows buyers to purchase good kitchen of economy class at Leroy Merlin. Feedback from customers purchased furniture like appearance, cost and ease of assembly - modular kitchens Leroy Merlin are easy to assemble for a day or two on their own, without the need for professional furniture assemblers.
Low prices Merlin explained by the fact, that the company does not include in the price of goods for payment services (assembly, delivery), so this service surcharge, it set separate prices. The buyer makes a choice - to pay for the services of the company, do on their own or hire someone outside.
Council. Unless you have experience assembling furniture with their hands, it is cheaper to use the service Leroy Merlin, than to book with foreign firms or individuals.
kitchen. Modern kitchen furniture is a combination of a plurality of components, the main of which - the frame and facades. That are ready kitchens Leroy Merlin? Kitchen Leroy module - composed of individual elements:
wall cabinets;
shelves;
bollards;
sushylok;
countertops;
facades.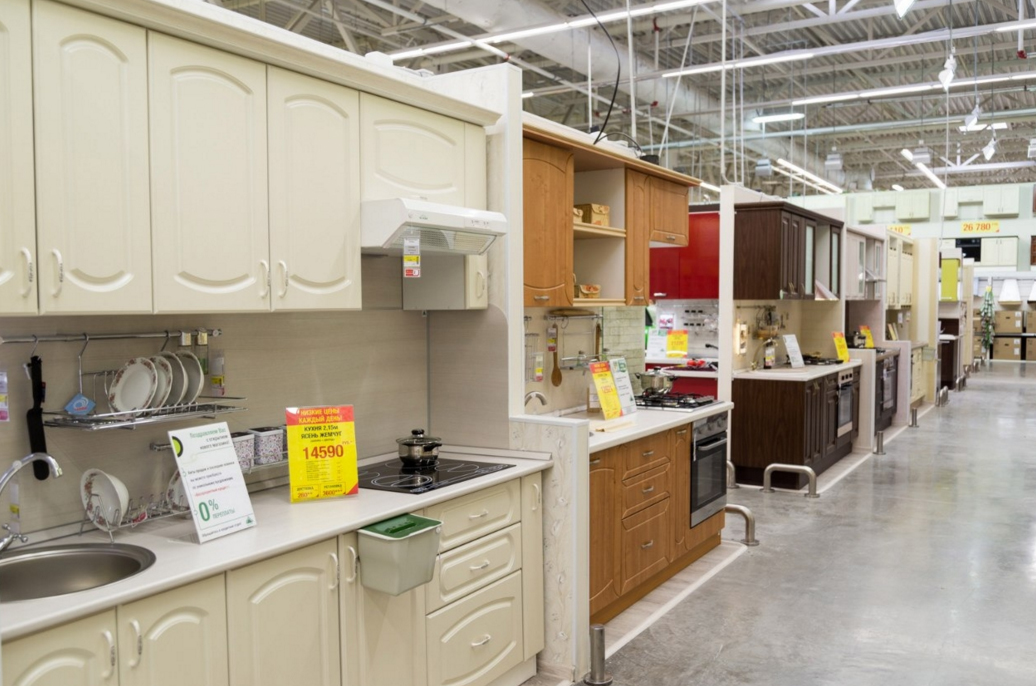 Store employees make up a specific project, taking into account the wishes, specific dimensions of the customer premises and the availability of household appliances purchased before. The project calculated the total cost of the headset, made up of separate pieces of furniture. In fact, the customer gets the kitchen to order in Leroy Merlin -Unique set from a set of standard modules: floor cabinets, hinged, corner, vary in size, forms and roominess. The set of cabinets customer can choose the shelf, drying of different types of, rails for the kitchen at Leroy Merlin.
Reylingovye practical system, popular in the west, are in demand in Russia. Is a metal support tube, mounted on a wall, where with the help of hooks attached cookware. The convenience of such systems in the, that objects are always at hand, and do not interfere, not zahlamlâût expanse, look beautiful.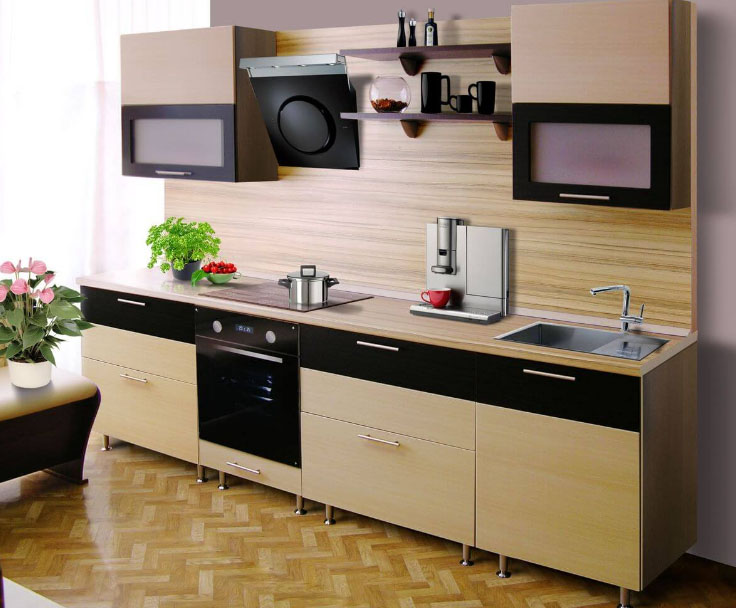 Kitchen set is supplemented with top made of chipboard, coated with PVC, or artificial stone. Since the company to reduce the cost of goods works with suppliers group, offering competitive prices for products, the individual elements headset manufacturers may be different. Despite the policy of democratic prices, hypermarkets in the range of the company not only the kitchen of the budget chipboard, but also from solid wood.
facades kitchen cabinets. Facade - the person kitchen, making individual elements common headset ensemble and interior decorating. Furniture fronts in Leroy Merlin made of chipboard, MDF, array in a variety of styles with dozens of decorative elements. They are designed and constructed, to bring the product in appearance to the product segments of the market status. Feedback from customers of the company are durable facades, not stratified, do not lose the aesthetic over the years.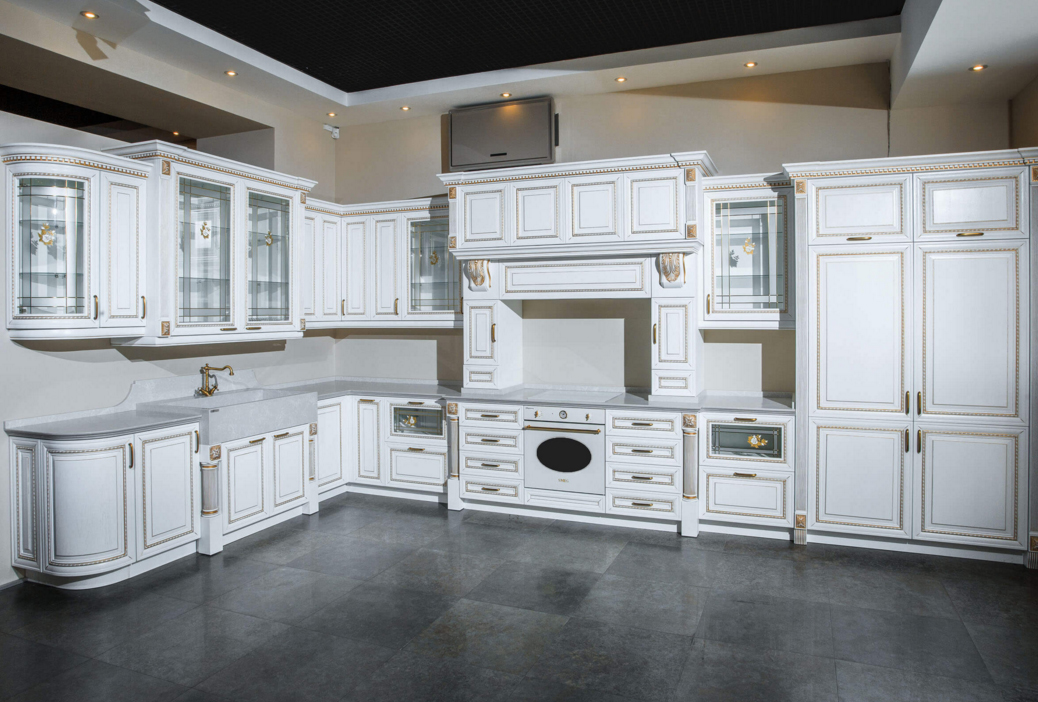 Among a variety of ornaments used for the facade elements following:
mirror and matte display cases;
decorative lattice;
pilasters;
cornices;
balyustradы.
Furnitura.Esche one decoration of facades - the original furniture fittings in Leroy Merlin. Modern hinges and rails for drawers with German closers make cabinets and tables easier to use.Furniture handles Leroy Merlin offers steel with chrome or bronze coating, with or without ceramic finish it, Italian or Chinese manufacturers to choose from.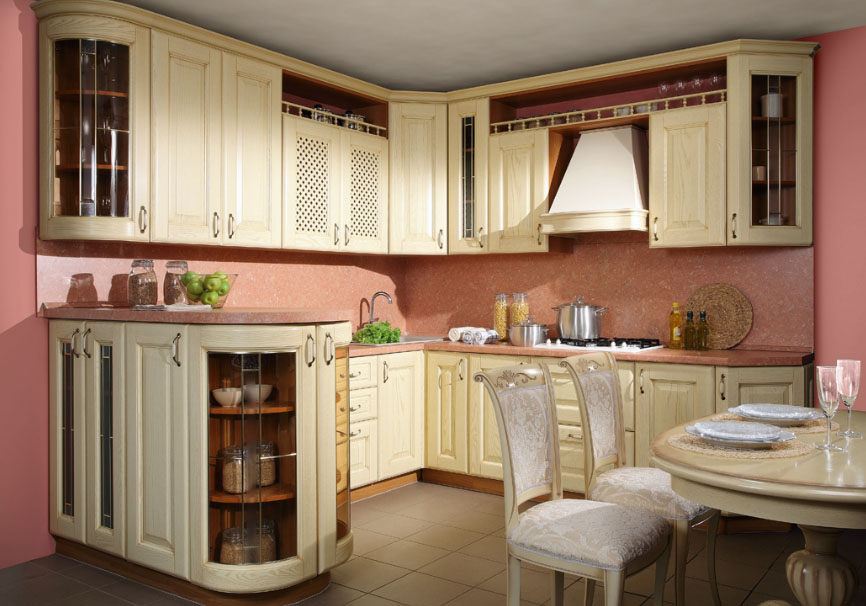 For added decoration, Self-restoration is presented in hypermarkets adhesive film for furniture Leroy Merlin. it is water-resistant, It does not contain heavy metals, represented hundreds of colors,Easy to apply to the surface. On the reverse side of the paper substrate applied marking centimeter, so do the pattern simply. It is glued on a flat, clean surface of furniture or walls, It is a long period. The film is suitable for updating the look of the cabinets, wall, shelves, household appliances.
Kitchen Leroy Merlin - a decent product at a reasonable price: out for those, who need a functional furniture without overpayments. Experience shows buyers - to enjoy decent kitchen unit, should purchase furniture Leroy Merlin.