We select the material for the kitchen: secrets designer
What to look for, choosing kitchen set? Great importance is attached to design, dimensions, functionality. On the quality of the material, many do not realize. And it was from that used for the production of raw materials depend, how long serve furniture, whether it retains the appearance under high temperature, steam and moisture, aggressive household chemicals. Let's find out, any material food better.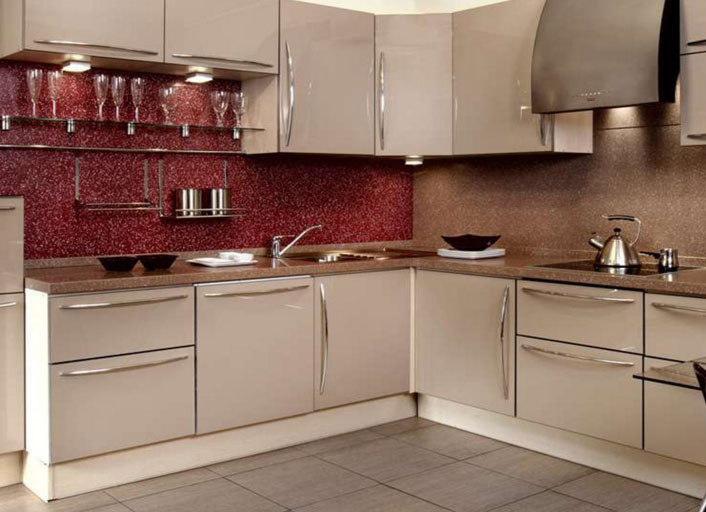 Types of materials for kitchen sets, for the manufacture of countertops, facades: plastic
Facades for kitchens increasingly exposed to negative influences, so the requirements for them above.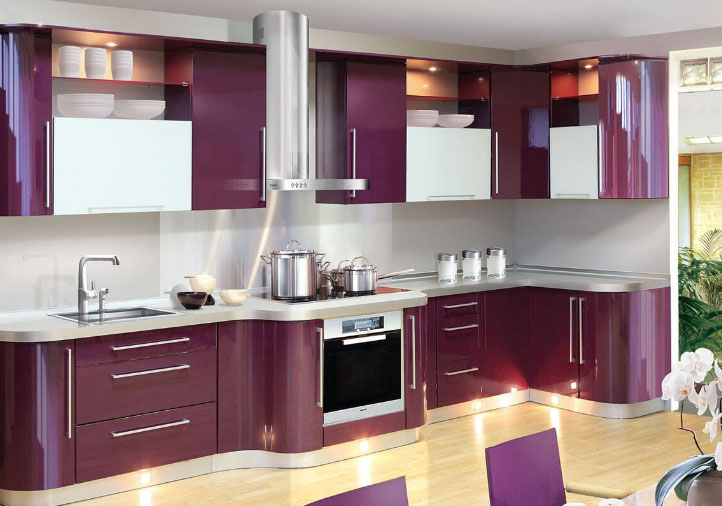 The choice of material for the kitchen - an important task. It should be:
moisture-resistant;
easy to maintain;
resistant to physical shock and high temperatures;
durable;
durable.
What material is better order kitchen, that it meets all of these requirements? List to select a small. The material from which made kitchen:
DSP.
MDF.
Solid wood.
Simple and cheap - chipboard: how to choose the best
A common material for food production - chipboard, or DSP. This composite is widely used in the manufacture of of furniture and construction. When there is a question, of What better to do the kitchen, must be considered, that, too, is different DSP. For the manufacture of kitchen furniture must use special plates with additional protection against moisture.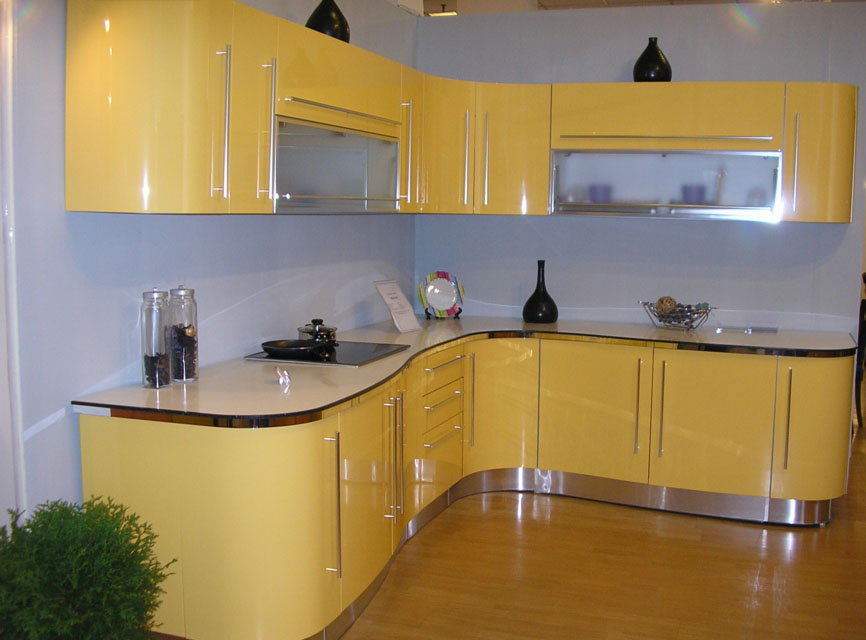 The structure consists of composite waste - crushed and compressed chips and sawdust, bonded via formaldehyde glue. To improve performance in moisture resistance sawdust mixture was added to molten paraffin or wax emulsion before compression. Processing of these substances, water repellent, It protects the plate from excessive moisture.
There is information, that such products are harmful to health, because formaldehyde releases, hazardous to human. They contained in the adhesive, which is of several types. Chipboard class E2 banned for manufacturing children's furniture, it is unlikely you will want to see low-quality headsets in its class E1 environmentally kuhne.DSP. The formaldehyde emission is minimal. such a plate can be safely used in the kitchen.
You have purchased furniture, chipboard and exudes a sweet fragrance? be careful. If the product smells strongly even after 3-4 day, then it is better vernut.Vybiraya materials for food with his own hands or to order, Be sure to check the quality certificates!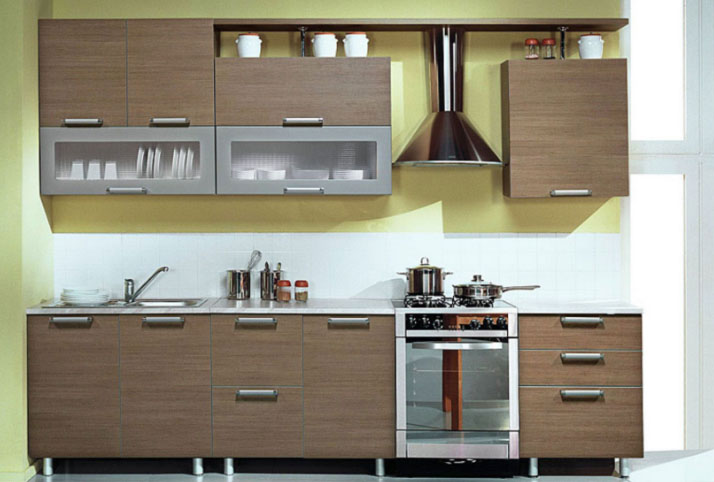 Advantages of Particleboard:
price. DSP -Cheap raw material for the production of furniture.
Humidity resistance. Special impregnation allows the plate to repel water.
Ease of handling. DSP soft, it is easy to cut into pieces, give it the desired shape.
Due to the porous texture of the composite tightly holds screws and nails.
On the plate lies well paint.
The rough surface absorbs glue, Details can be tightly and accurately glue.
DPS fireproof, good sound isolating, heat.
disadvantages chipboard:
Emit harmful formaldehyde evaporation.
The texture of the fine does not imply processing, eg, on the plate can not be made thread.
stove loose, therefore necessarily covered by a decorative trim made of plastic, enamel, acrylic, veneer.
Chipboard - a plate, lined laminated coating, which tightly connects to the chipboard surfaces and improves its properties. Laminated coating is performed in a variety of colors and simulates the texture of wood.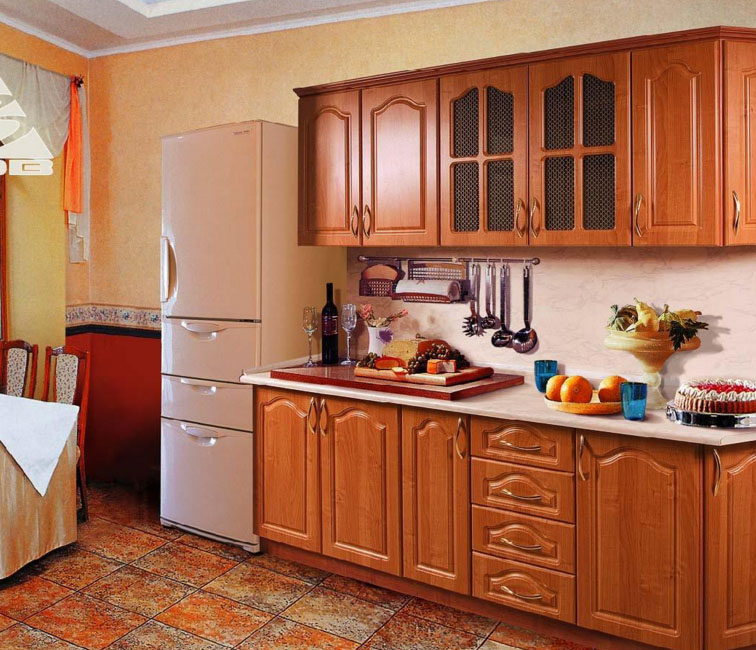 Lockers for carcasses used chipboard, but for facades - MDF or wood. The rear walls of cabinets and bottom drawers made from MDF.
What better MDF or chipboard for food? To know the answer to this question, let's talk about the properties of MDF.
durable MDF
What is the difference between MDF and particleboard? MDF - a plate of finely chopped wood shavings. If you compare the raw materials, It used to produce particleboard and MDF, it is easy to see, that small chips for MDF, transformed almost into dust. Besides, for bonding and formation of composite chips is used, lignin and paraffin. It means, that no harmful fumes MDF does not emit.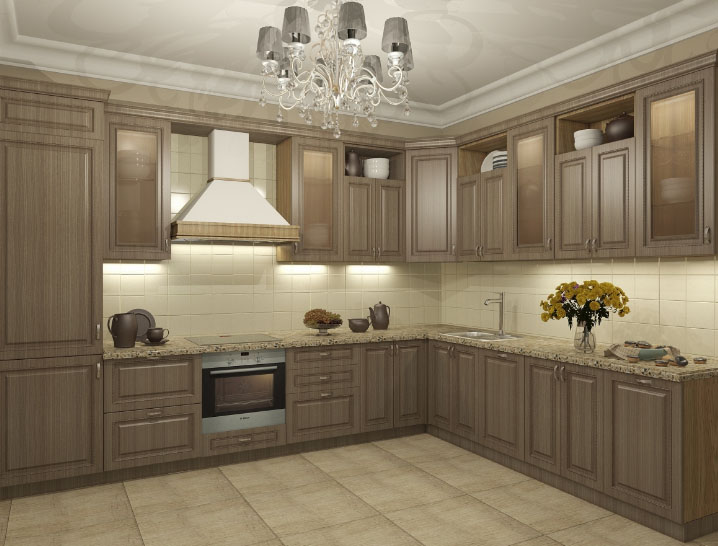 What material is better kitchen? We can conclude, what MDF stronger, eco-friendly, resistant to moisture and ognyu.Odnako and it costs more. It is used as a composite in the manufacture of furniture, and in construction. What are the advantages and disadvantages of MDF kitchen?
MDF dignity:
Stove is safe for the environment and human, environmentally friendly.
The composite is resistant to high temperature, moisture, blow. not deformed, it does not breed fungi, bacteria, mold.
MDF durable.
Due to the dense homogeneous structure lends itself to fine processing. He can be given the shape of openwork, perform carving.
Stove has high hardness.
Due to the smooth surface of the composite is easy to handle, paint.
Furniture made of MDF will last for many years.
MDF has many advantages of natural wood, but it costs less.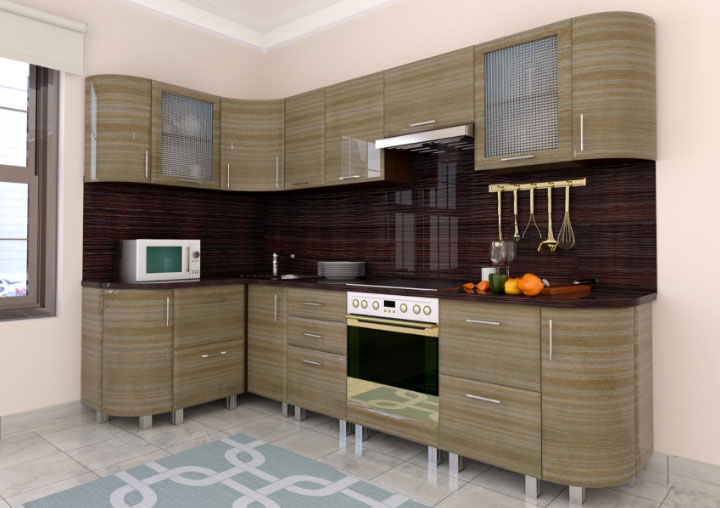 Disadvantages MDF virtually absent. It can only be called a high price, as the domestic production of the composite is not established.
luxurious wood
many are convinced, the best material for kitchen furniture - wood. Traditionally, kitchen sets made of this natural raw materials. Each type of wood has different qualities. different density, Colour, pattern and other parameters.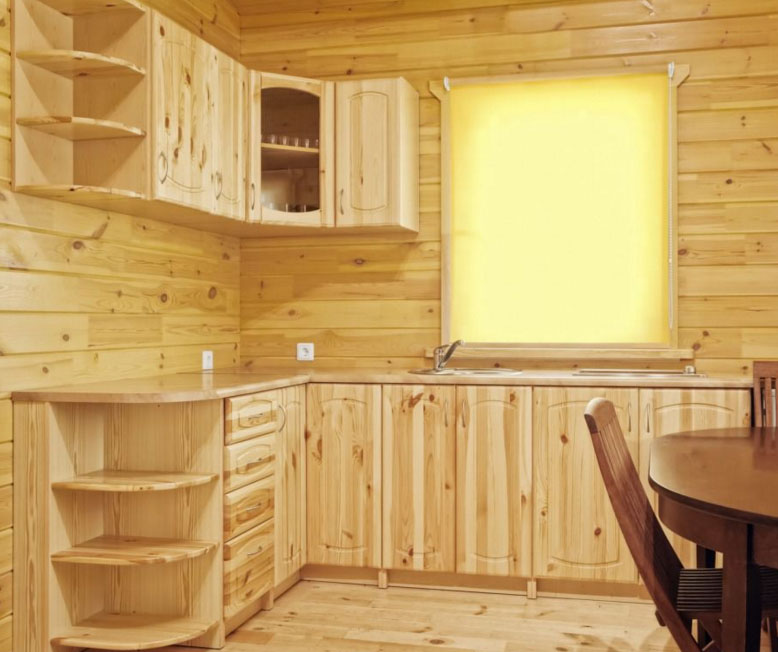 What material is better to make the kitchen? What kind of tree to choose the breed for kitchen fronts? Kitchen made of wood are beautiful and durable. Most often used for the production of sets pine. It is soft and easy to manufacture grade wood, but, he has a lot of knots and slime pits, which are considered disabilities. When purchasing pine kitchen can be light, almost white, however, it will darken considerably within a few years.
For the production of furniture used birch, oak, ash, larch, cedar, alder, cherry, pear, ale, wenge, beech, bamboo, etc.. Kitchen rarely completely manufactured from an array. Typically used wood to create facades, and themselves cabinets are made of MDF or chipboard.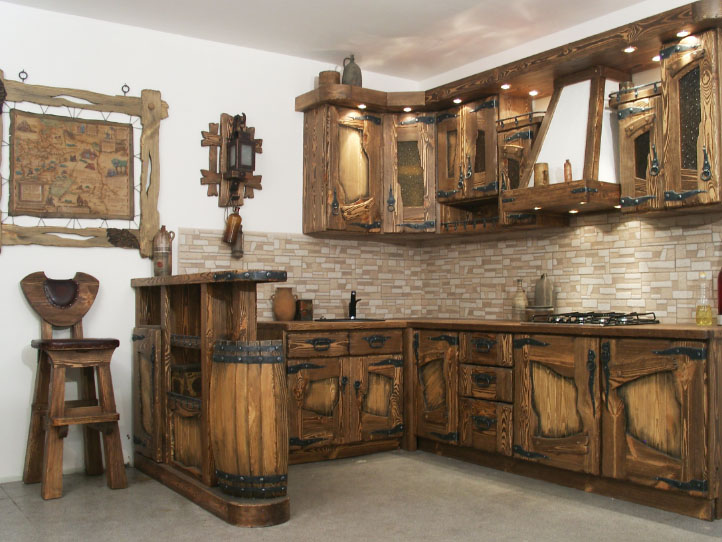 wood-esteem:
Warm natural wood has natural appeal. Its nice touch, a pleasure to use.
The appearance of furniture - a solid and representative.
Wood is environmentally friendly and safe for humans.
The array has a strength, and at the same time easy.
True prepared wood will last decade.
Wooden furniture possible is repaired and restored.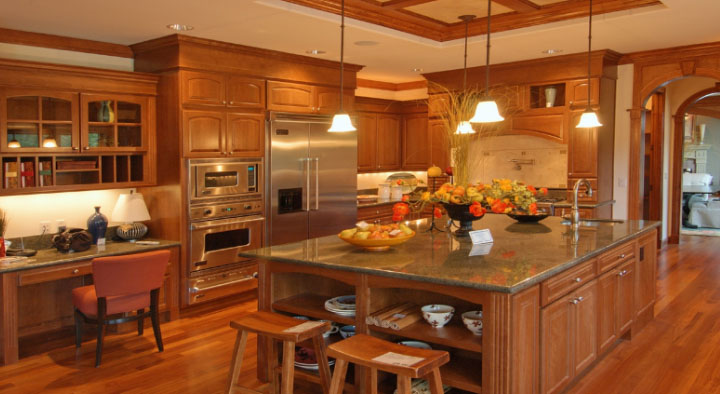 disadvantages of wood:
For wood furniture will have to take care with the use of special tools.
Wood stained and absorb odors, fade in the sun.
Wood can swell by water or dry out and crack.
Kitchen with wooden facades will be expensive.
Multiplex - a plate, consisting of layers of wood glued together. Multiplex is cheaper, than an array, and thus resistant to humidity.
so, some dishes better material? People, not constrained in the media, usually, choose the natural luxury of natural wood, Despite all its shortcomings. More common materials for kitchen furniture- chipboard and MDF. If your budget is limited, then choose furniture made of particleboard, but carefully check the quality of the best material for plit.Samy kitchen on price and qualities -MDF.