Kitchen Verona - Italian secret attraction
Cuisine of Italy - the dream of every housewife. Verona Furniture Factory is known throughout mir.Kuhni suite - a combination of luxury natural materials, exclusive designs and the latest advances in technology.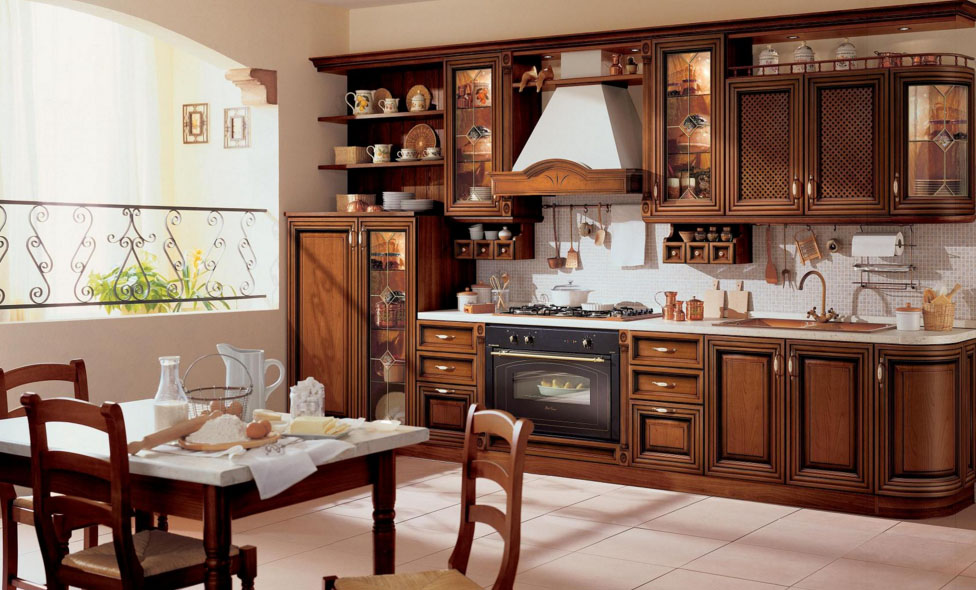 Fine Italian cuisine
Italy - the undisputed leader in the production of high-quality kitchen sets. Thanks to centuries-old traditions furniture manufacturing in this country there are whole dynasty of artists and well-known family businesses. Furniture for kitchen Verona fit into any decor, The collection includes both classic luxury suites, modern and trendy.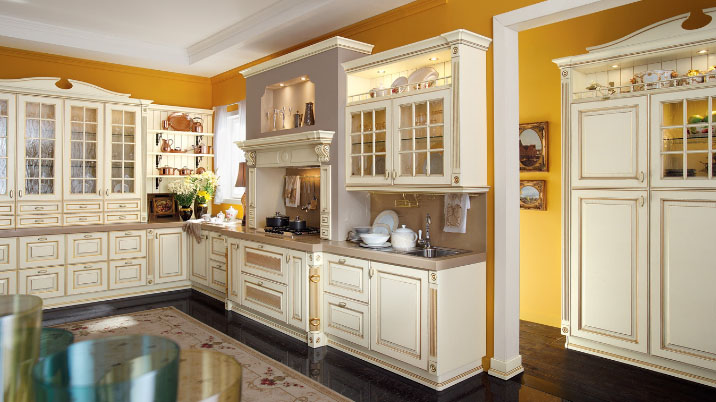 Elite Custom Kitchens boast a wide range of finishing options:
classic white with gold;
Elegant black silver;
rich cherry;
quiet Tortora;
Vintage white, antique;
azure blue;
delicate cream;
extravagant red.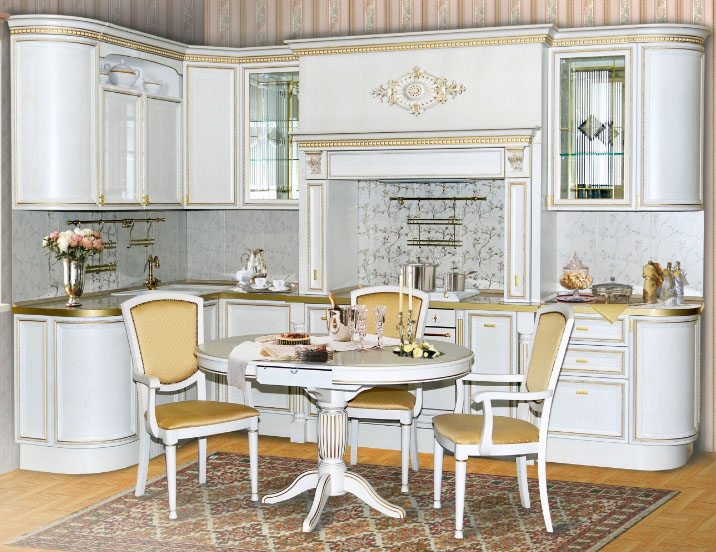 For many years furniture Verona does not lose its leading position in the market. What is the secret of the success of this line:
Only first-class materials are used for the manufacture of sets. Even on hidden details of the flaw can not be found. Strict quality control ensures compliance with high standards.
Italian furniture - it's convenience and practicality. Manufacturers have thought over the smallest details. Designers and craftsmen have created a kitchen factory, which you will enjoy for many years.
A striking beauty - business card kitchens Verona. Set like find and hostess, prefer traditional and classic style, and a lover of modern solutions.
The only drawback of Italian cuisine can be called a high cost. but consider, cheap furniture that will quickly lose appearance, a quality product will please the host for decades.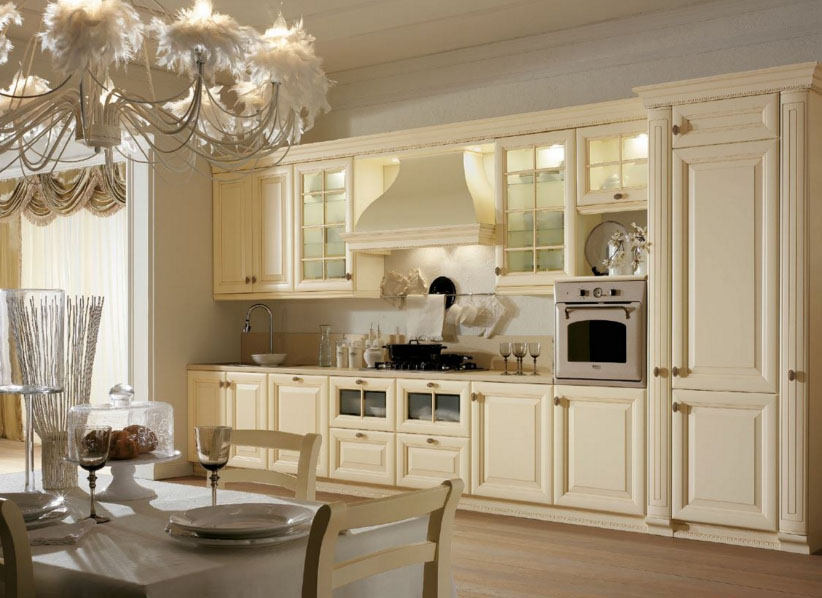 Materials for luxury kitchens
Verona cuisine are tailored. Invite a specialist at home. He will make all the necessary measurements, help prepare an individual project and choose a design, where all the features of the room will be taken into account and personal wishes.
Kitchen set Verona will be unique and made just for you, it remains only to pick up a complete set. On the choice of the customer offered more than 20 possible color facade designs. maybe patinated in gold or silver. Each collection has a unique design, appropriate to the selected style.
By the choice of the cabinet body is painted in the color of the facade is lined with wood veneer or. The facades are made of quality wood. Inserts in the doors are made of glass. Italian kitchen tables often equipped with table tops made of natural stone.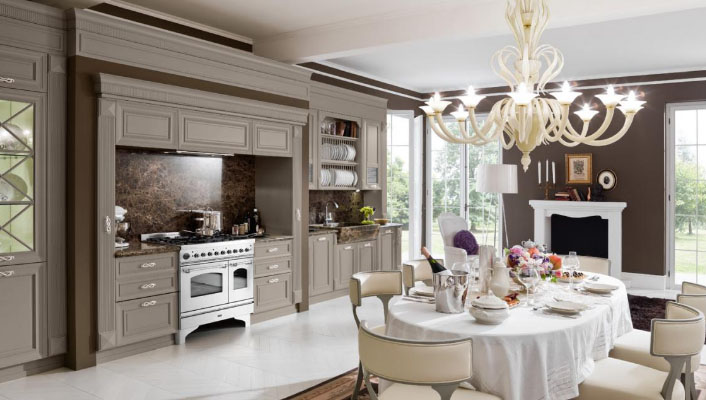 On request, a granite countertop can be delivered directly from the production site, a cut pattern can be selected from the photo.
Carving, patina and painting done by hand. Skilled craftsmen make decorations and accessories for a special author's project. You can also order tables and chairs Verona, bar and a variety of decorative elements.
Classic cuisine Verona factory: the price and quality of modular options
Do not lose popularity timeless classics. And by the classic Italian craftsmen headset functionality is not inferior to modern and equipped with the latest technology. Hanging shelves, drawers and cabinets are equipped with an electric drive mechanism and react to a light touch of the hand.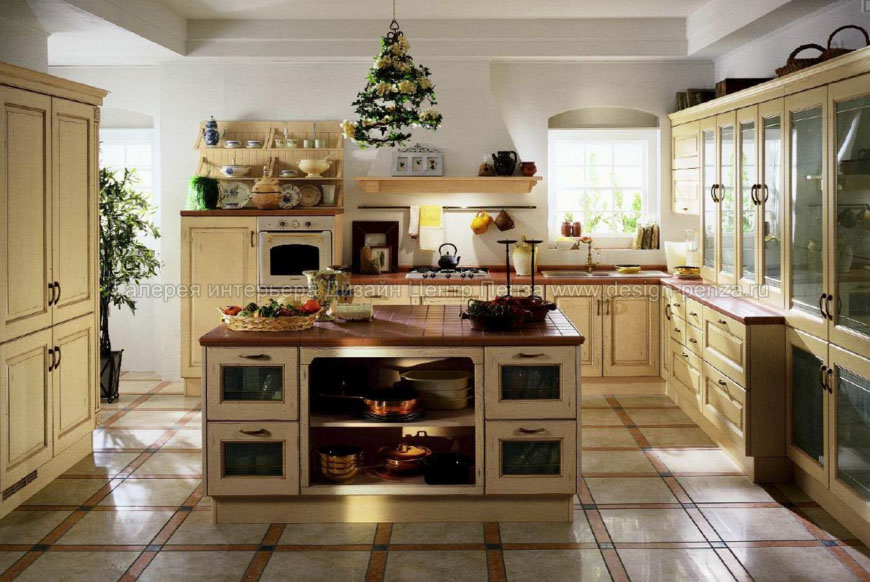 Kitchen Esmeralda looks royally. Facades of this collection is decorated with a mosaic made of precious wood. The combination of dark cherries and gilding in the decoration makes the kitchen an elegant.
Kitchen Verona Lady Suite made of colored ash. The combination of a vintage patina with pastel or, in front of, saturated dark color, It gives the interior a noble. Decorative items made by the author's project of precious wood.
Furniture Gloria will enchant lovers of wood, because of its facades are made of solid linden healing, stained in exquisite mahogany and artificially aged.
The warm and cozy kitchen collection Valerian made cherrywood. Luxury dark cherry highlighted with gold. Frosted glass gently scatter light.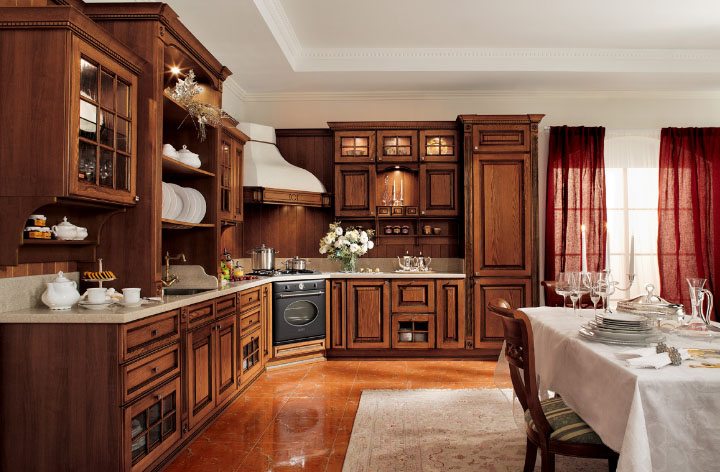 Unika series - a unique offer from Verona, able to cater to the most demanding customers. It is an exquisite combination of classic and modern style. Wood for Unicom tempered in a furnace, facades decorated with stained glass and metal bars.
Exquisite Creole suit lovers of comfort and the adherents of family values. Compound linden and cherry creates a warm atmosphere. Dark shaded nut favorably thin layer of silver. Glass cabinets are framed with openwork frames.
Kitchen Lady is a triumph of the English color. This furniture radiates calm, rigor and dignity. Wooden facades are covered by a special breathable lacquer finish and framed in gold.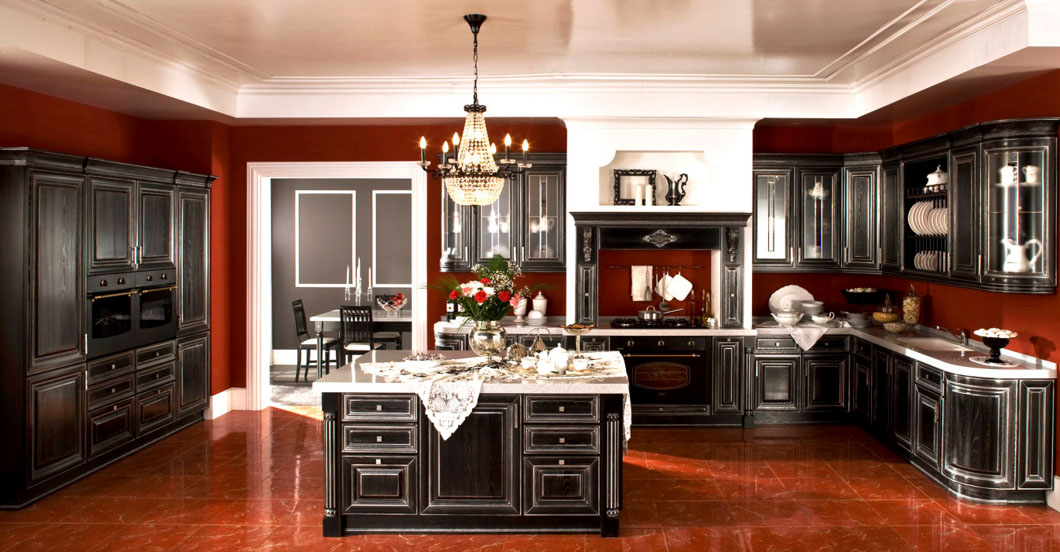 Modern kitchens Verona: A plus, Sura, mobile, Ash, Sofia, Lady, Gold, luxury, white pine, Trio
Modern kitchens Verona reflecting fashion trends. They are stylish and perfectly reflect the owner's personality.
Kitchen Gamma made of MDF, covered with veneer on both sides. The ends of the processed aluminum profile. Glass and plastic can be painted in any color. Gamma is designed, that the location and number of elements can be easily changed.
Vogue - tech kitchen ultramodern design. Bright and fashionable minimalism, glass and metal profiles - this cosmic concept fascinates. facade laconic, clear form. LED lights creates floating effect in the air.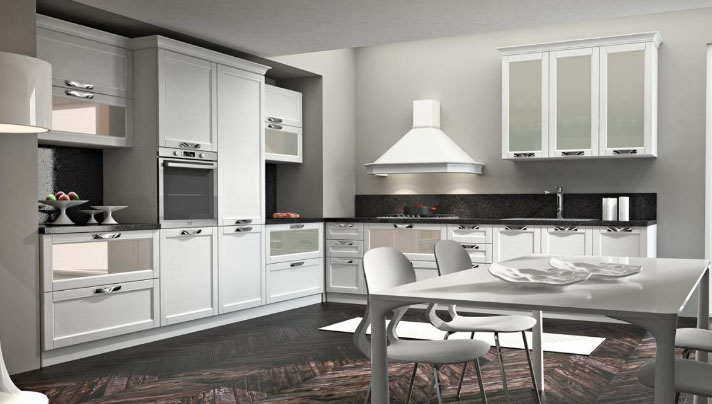 Bianca - white nobility. bleached ash, A transparent coating, It gives the facades of elegance. Naomi model has the same form, but made in black.
The collection Lucky - furniture made of MDF in the Art Nouveau style, with lacquered colorful facades and unusual curved surfaces. Pedestals can be painted optionally in one color or a combination of different shades.
Verona cuisine are able to create in your home island of warmth and comfort. Italian quality will please many years.