A summer kitchen with a bath - unusual decision redevelopment
Comfortable country house - the dream of every. Kitchen and Bath - optional built, but for the full "assembly" suburban home erecting such buildings, otherwise yard does not seem so cozy and welcoming. Basically, activities in such a place - a holiday, and I want to make it as varied and enjoyable. There's nothing like a delicious feast and relaxing water treatments.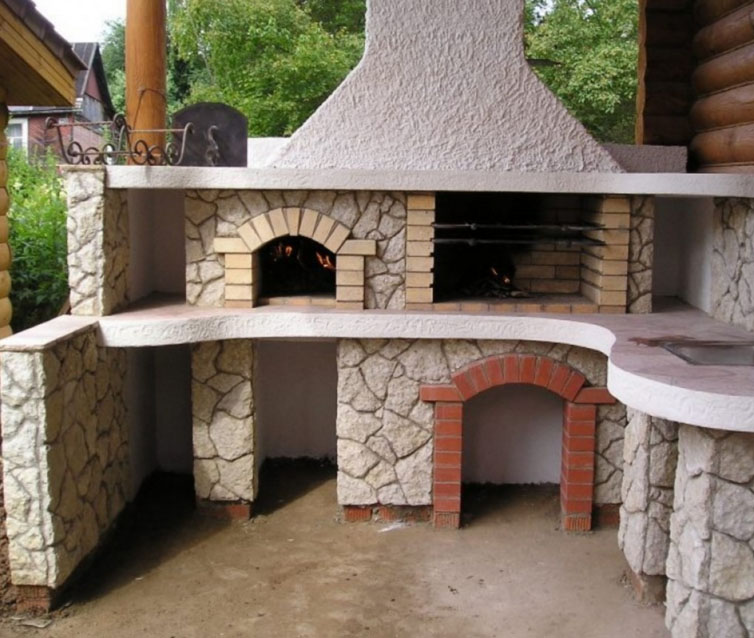 we are accustomed to, that in the ancient family mansion, kitchen, bath and garage separated from each other. But current trends have introduced the fashion of combining buildings. This is because the, that each square meter cost the buyer a suburban area is expensive.
projects a summer kitchen with bath begin with the general layout of the house.Creation of a construction project - not cheap service, so many independently take up the matter. For starters, "architects" have problems with the arrangement of such premises. Construction is also underway at the same time requires the same care to the performance of work.
Advantages of modern planning of suburban areas
Bath with living room and kitchen - not a novelty for a long time, although it sounds strange. Benefit much more, because everyone sees them differently. Bath with a summer kitchen and a terrace will cost much cheaper, than you can imagine, If properly set up their project. And the building itself will last many years.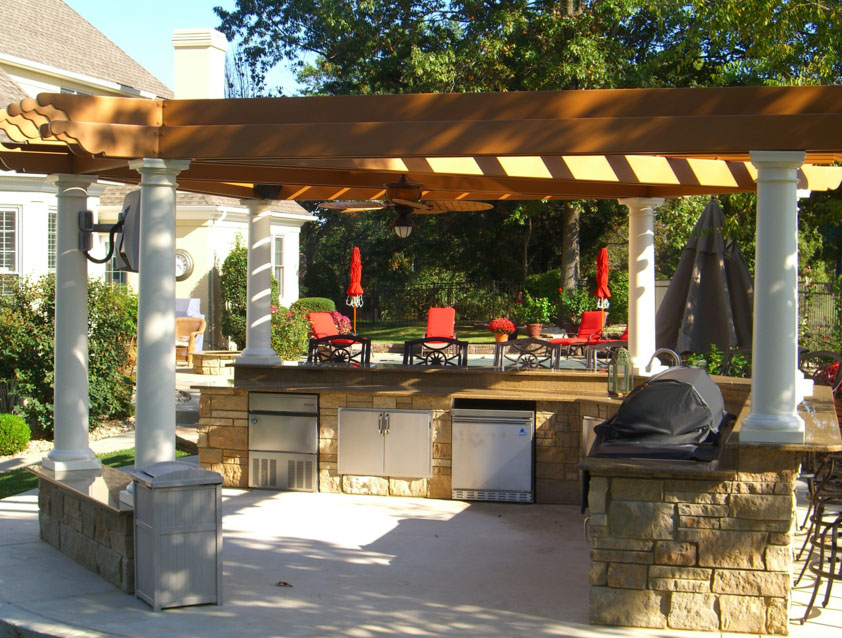 bath projects with terrace under one roof is already common practice, because this construction has its advantages:
common foundation saves quadrature land;
joint roof will cost much cheaper than separate, because it takes less building materials;
You do not have to build a track, connecting all the buildings;
In the summer terrace serves as a kitchen and dining room;
building style and architecture is a holistic;
joint heating saves energy and money;
comfortable to spend time in any time of year;
general drainage and sewerage for the dwelling and the kitchen with bath;
the combined electric network;
saving land, time, which is spent on the exterior finishing.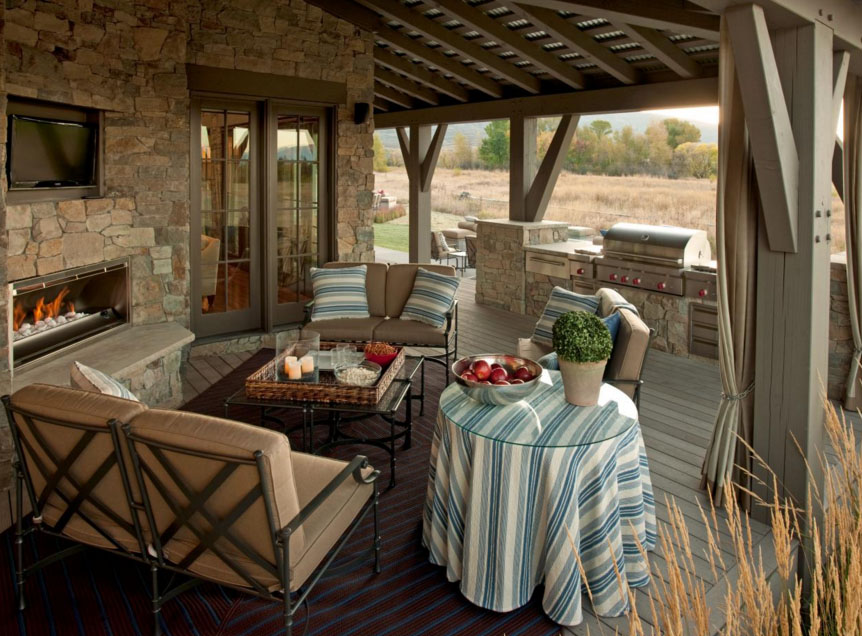 Creating a bath with outdoor kitchen project: option under one roof, with garage, terrace, WC, Sarah
Availability - is one of the main criteria, which are oriented wishing to build such a room. With programs, who will find on the net, Baths are projects with a lounge and a kitchen easily and every!
Layouts differ in two traits: area and the type of construction materials. bath project with a living room and kitchen provides for the following stages of planning:
laying the foundation.
Marking rooms and the "construction of walls".
roof space.
The inner and outer surfaces of the trim.
Disposition of drainage and ventilation.
The advantage of online design in, The project, though not a professional, but it is possible to provide a general picture. You calculate a more accurate number of building materials, and will know the cost of future work.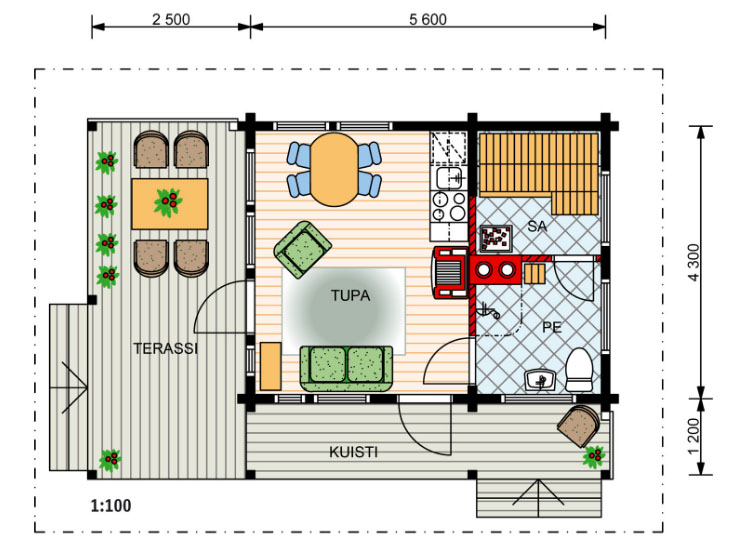 Features of the foundation and the roof of brick combined hozbloka
We value you started projects summer kitchen, with a combined bath, You should understand, that the foundation and the roof - combined. During the creation of the project will not have difficulties with this, Additional models will not be necessary, because the integrity of the building.
Structural Design rod or columnar type, even better to choose the latter option, because it is preferable for the dwelling. He better removes moisture and does not create problems with communication. You can use a continuous cooker for small projects, but if the ground is secure, to the spring was not reheating.
Kitchen in the bath is carried out similarly to the living quarters, material is chosen equal, that was the only style of. The edges are used to frequent precipitation coating truss system. Flat roof almost erect, because it removes less rain. Provide grooves, through which water flows.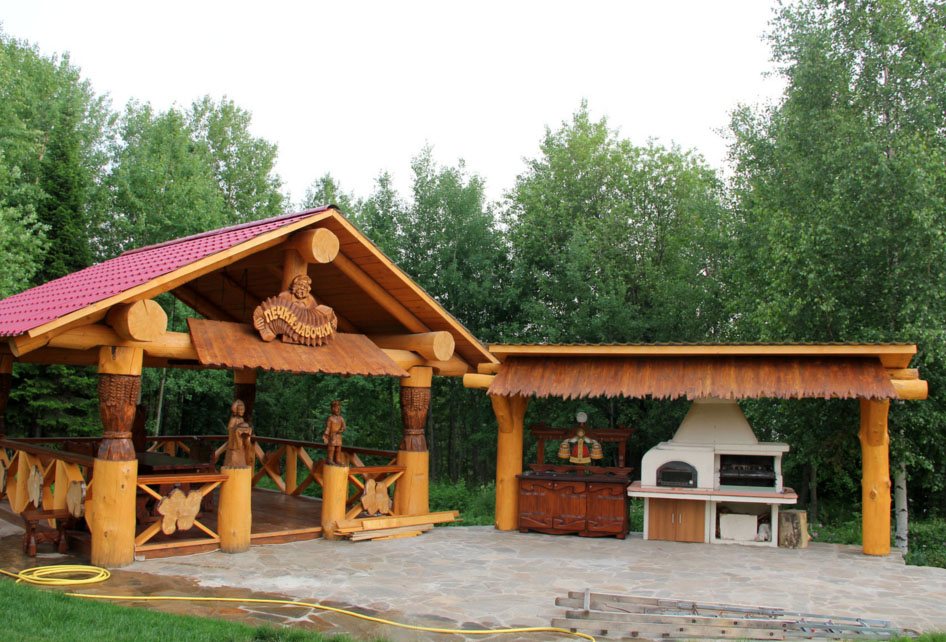 Options for planning and walls
Bathroom, combined with summer kitchen,It is built from the same materials, and that the main room. It's easier, and adheres to the stylistic integrity. But if the house is built with bricks, it is possible to build other rooms with beams. Take care of the heating and. Use as natural, and piece materials. The last type of reliable operation, because it processed and resistance to fire, It is not covered by fungus.
dayroom in the bath with a kitchen has several layout options. Kitchen with a dining room can be separated or to make them compatible. Summer terrace will be the dining area, so it is best to design a shelter. Toilet adjacent to construct bath, to sewerage was also the joint.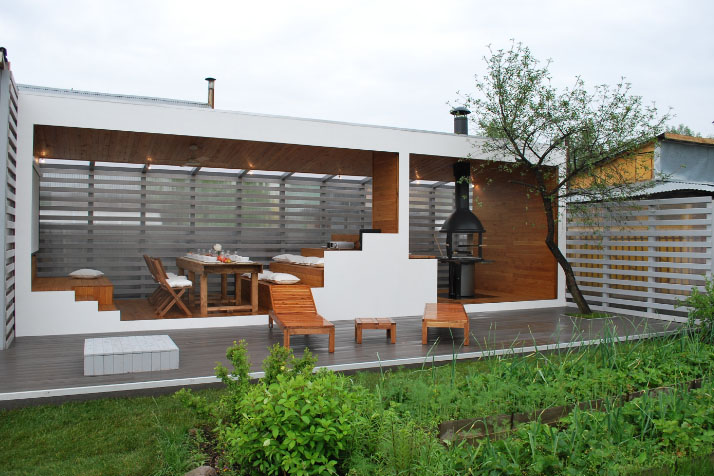 room design
design of the room relaxing in the bath with a kitchen - what you wish. In this there is no limit. One only has to understand, that urban "high tech" is inappropriate. You can design in style, approximate to the village, use natural materials. Too easy and irrelevant, he will not look, because modern technology will make the appropriate accents. Use materials of natural colors, less glass and plastic, but more wood. If the windows and doors of metal-plastic, then choose the wrong standard white coloring, a stylized tree. Use pots with plants for decoration terraces. In the bath, hang paintings and decorative elements in the national spirit.
Bath with kitchen became mandatory attribute of any garden. Sitting in the company will be pleasant and varied. Ecological interior makes the rest helpful, food tastes better. Water treatments in the bath relax and positively affect the condition of the body.
To build such a room, take care of it properly designing. An experienced architect to do it quickly and efficiently, but you can show your own skills and your own imagination, and the result will not take long.