Reincarnation or cork 50 ways to give it new life
Often we do not pay attention to become familiar and kind of useless trivia. These include cork from a drink bottle, which we use for other purposes once and ruthlessly throw out in the trash. In each family a week typed considerable amount of congestion of a particular type: both from the bark of the cork tree, and multi-colored plastic or metal caps.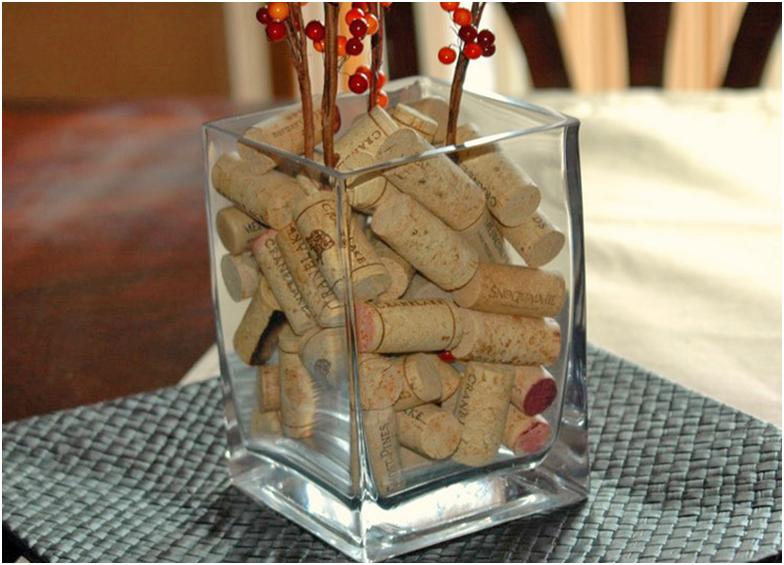 Not only for each bottle stopper
If you follow the rules of consumption of alcoholic beverages, and drinking a glass of good red wine every day, the week a family of two adults will have 2-3 cork from wine.
During the holidays it will be added to the champagne corks. In a family with children will prevail plastic stoppers from bottles of juices and water. beverages in glass containers lovers will gain a lot of metal lids. These resources can be used with success in life, to begin accumulating sufficient material.
The process will be fun, if the folding tube in glass containers of all kinds of configuration - e.g., vases of various shapes and sizes.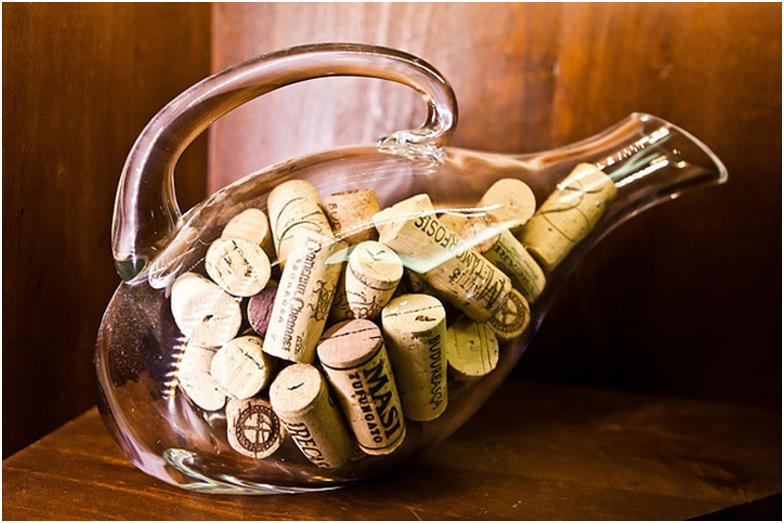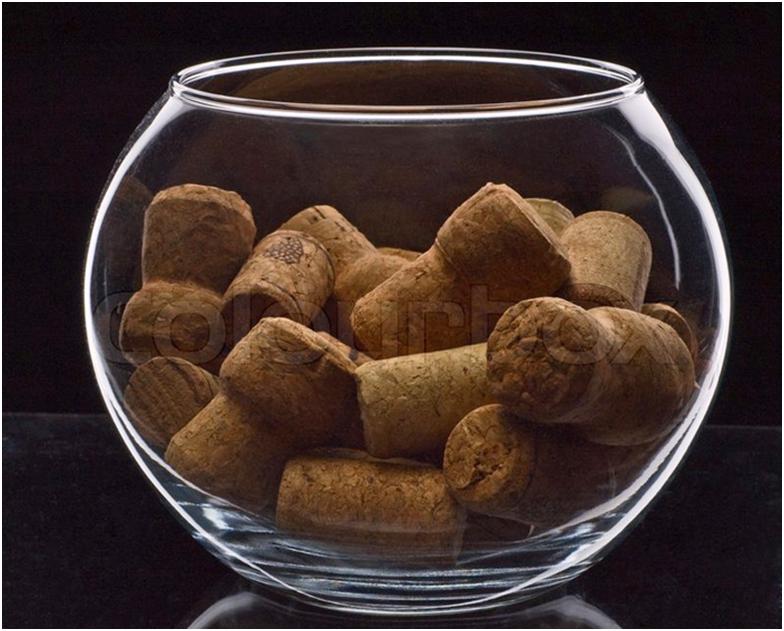 Glass vase with corks from wine, gradually filled with, will give originality of the interior, and to revive the situation, even if the traffic jams do nothing else.
The use of caps from bottles at home
When the congestion of any kind is typed quite a lot and do not have enough storage tanks, you can think of, what to make of congestion useful and interesting, that the collection does not become a mere hoarding. Stopper wine there are many ways you can use at home.
Wine corks - on the mat to finish
Articles of plugs may be first subject, who greets us at the entrance to a house or apartment. for example, simple to manufacture mat caps from wine.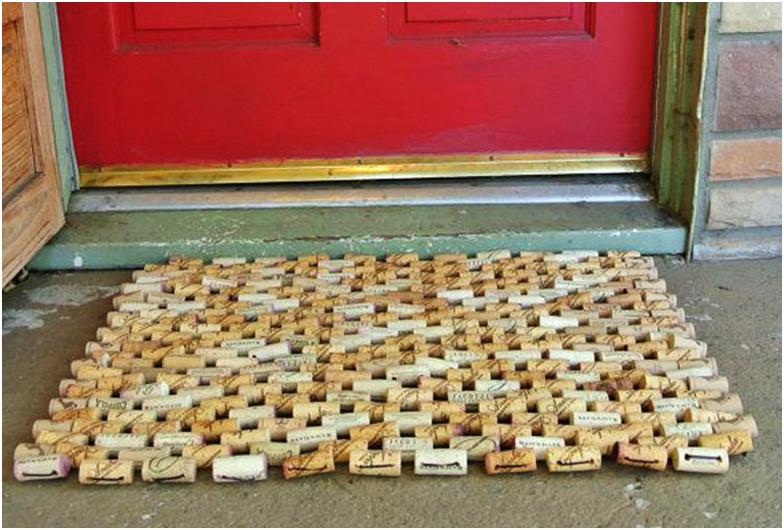 The same pad is appropriate in the bathroom - it sets the mood and pleasing to the soles of the feet.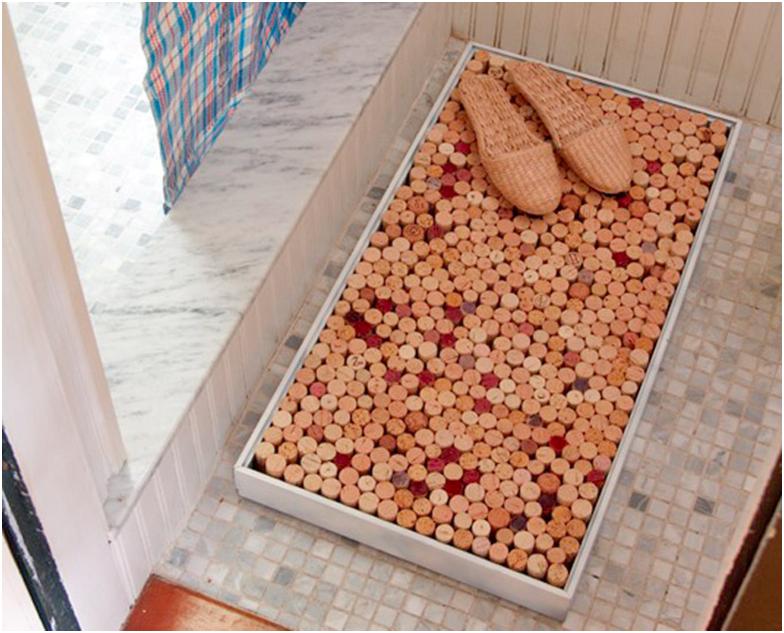 Cork - environmentally friendly, easy and pleasant to work. Great for use as a decorative material is a kind of texture in the finishing room, Allows you:
cover wall partially or completely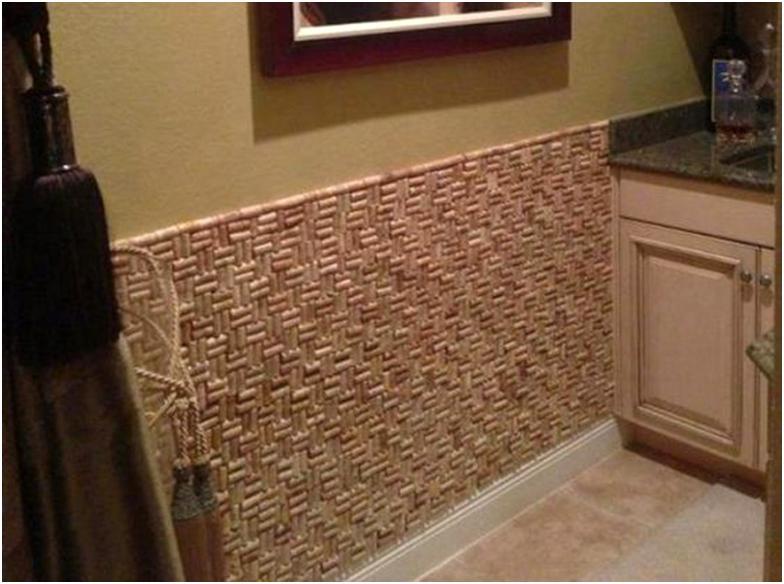 collect in the form of a plinth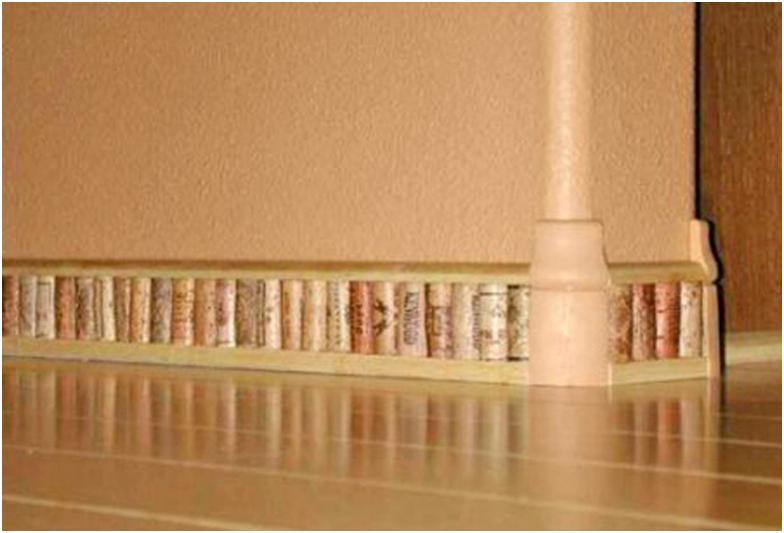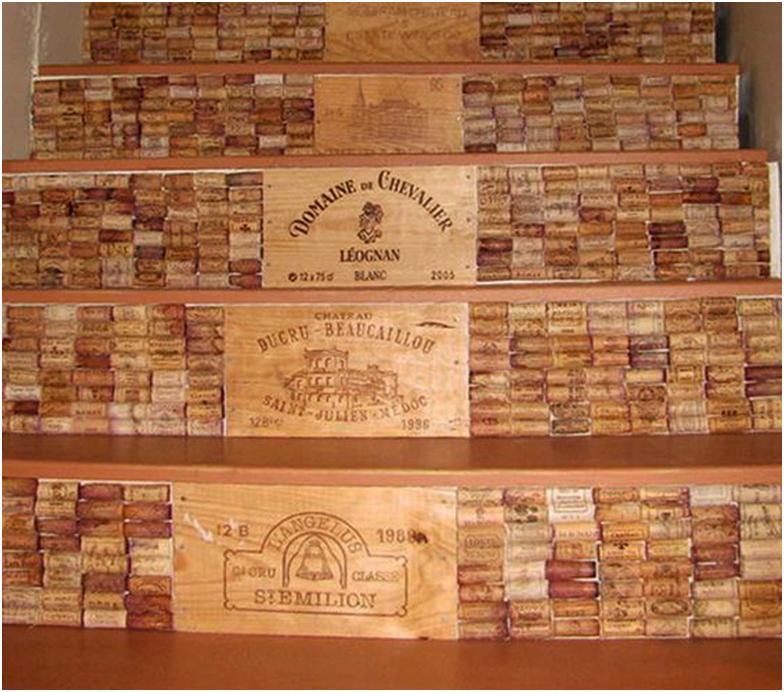 spread like an apron for the kitchen stove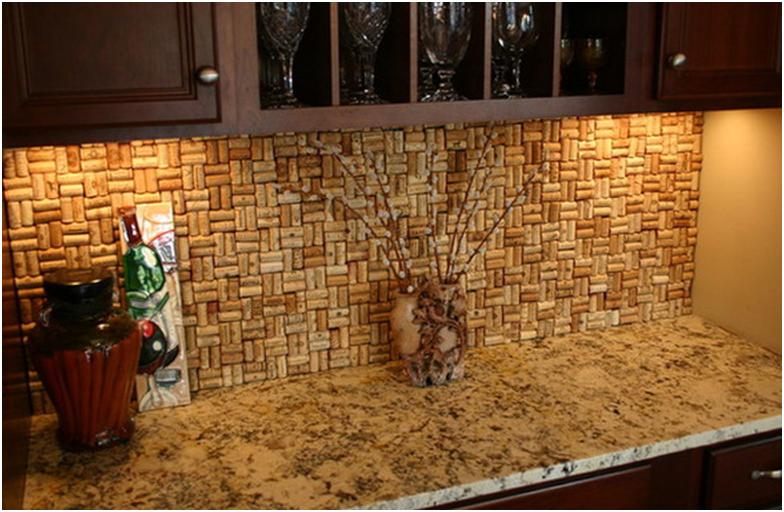 Knacks from traffic jams with their hands
Where, chrome finish, applicable cork from wine in the interior of the apartment? If you do not be afraid to approach this issue creatively, practically everywhere, until the original furniture and interior items. While there is little congestion in, logical to start work with the little things. The most accessible articles made of cork are obtained in just one hour: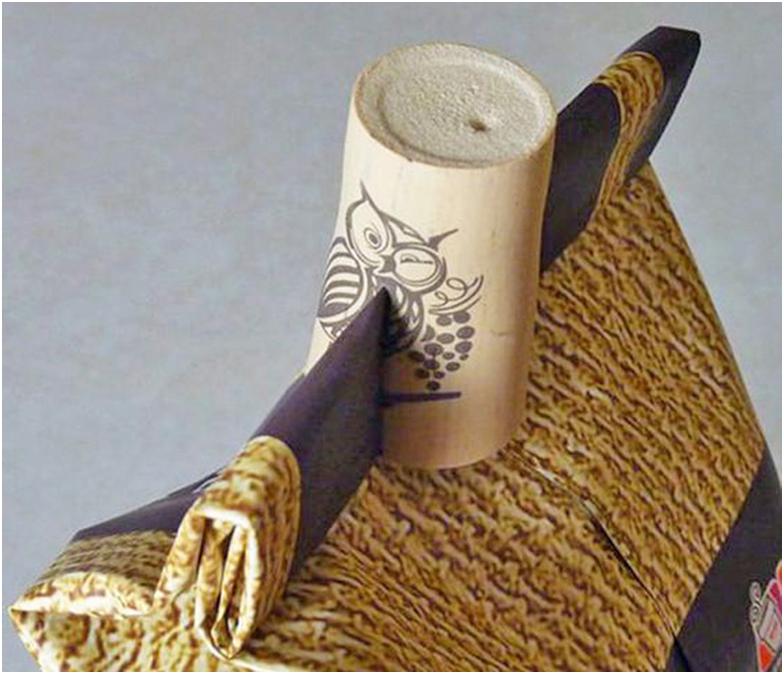 holders for business cards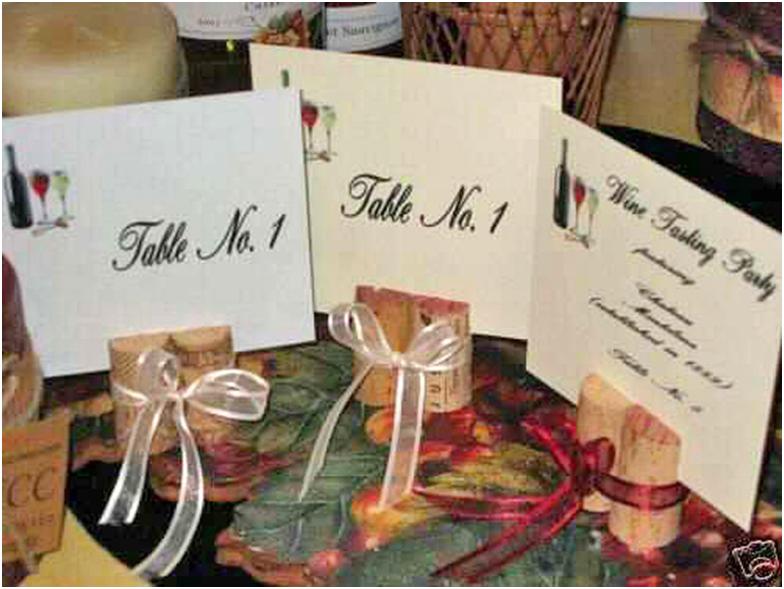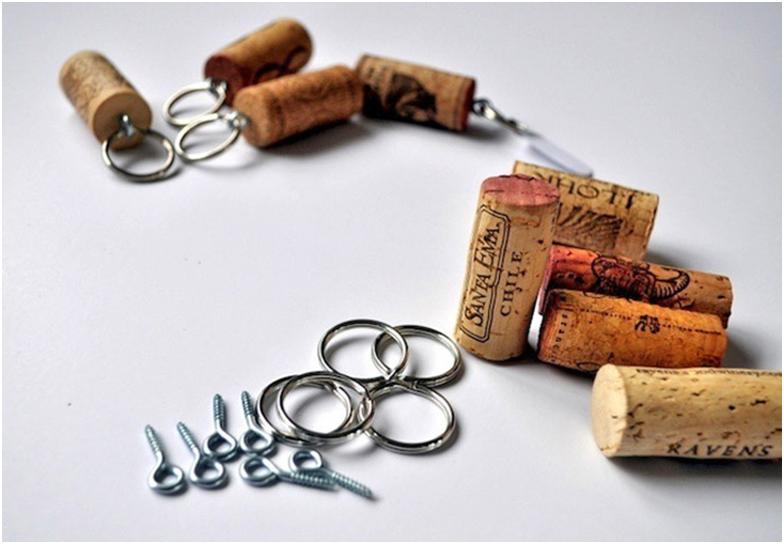 Tissue holder in the form of a ring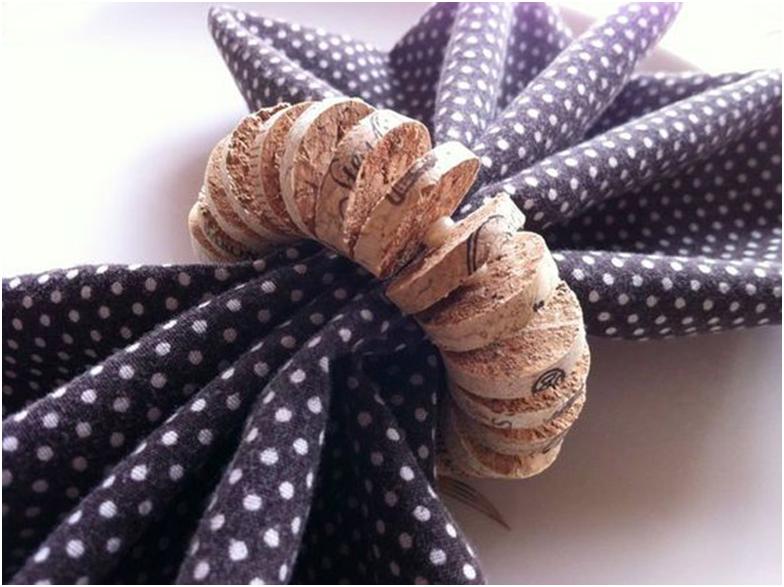 pencil holders and organizers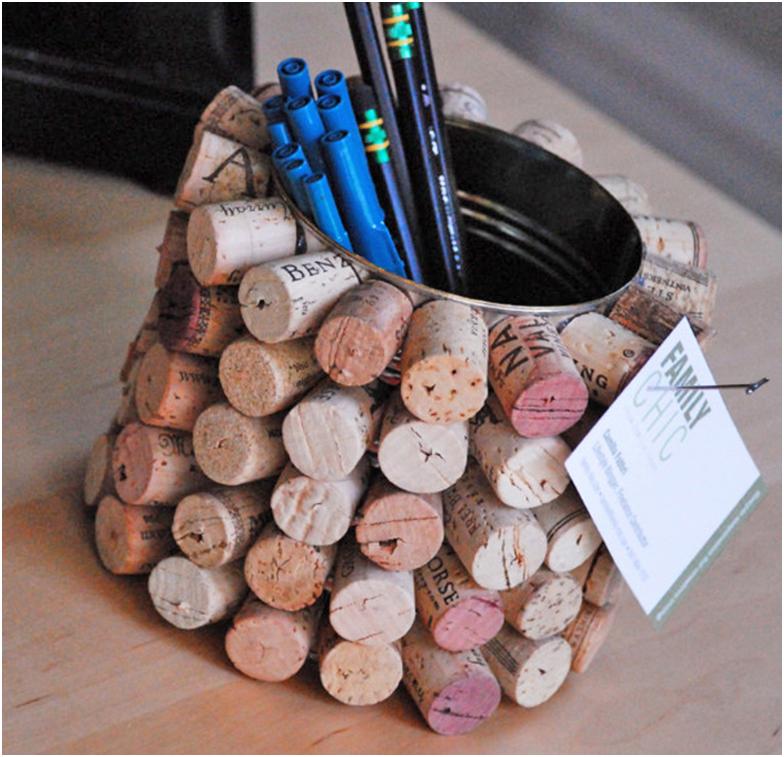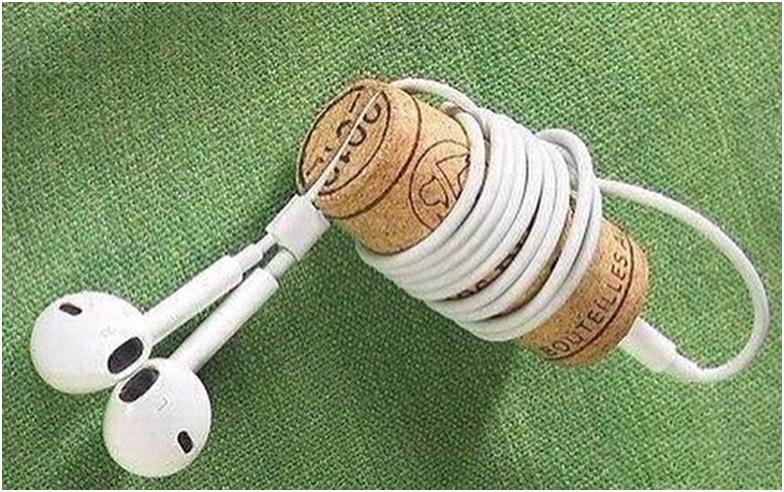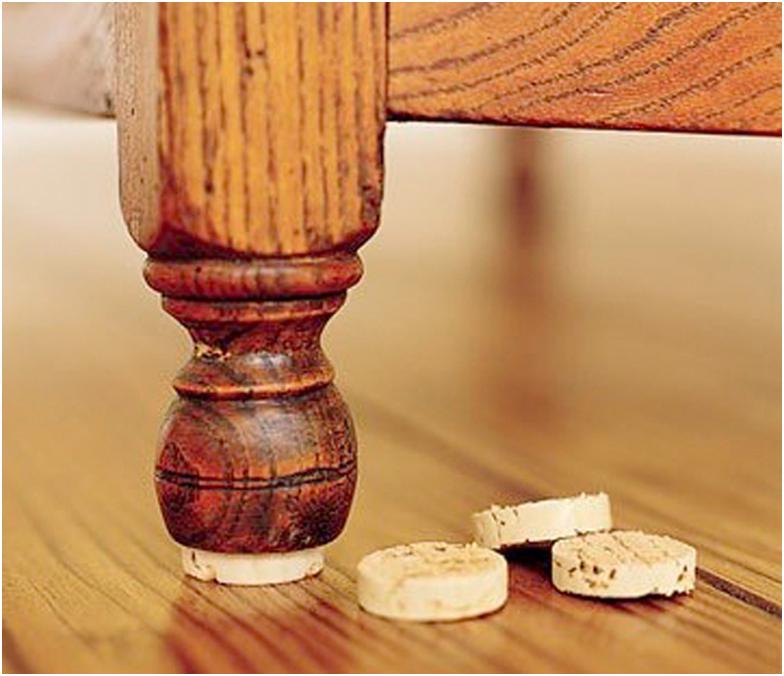 coasters for cups, glasses and a hot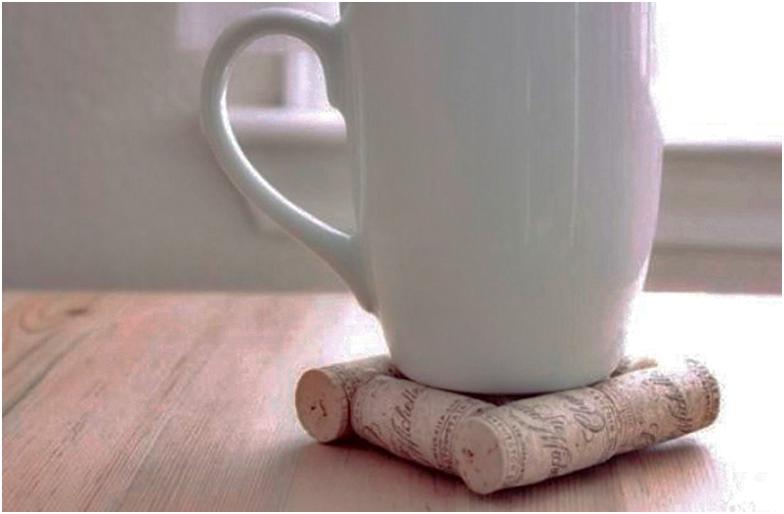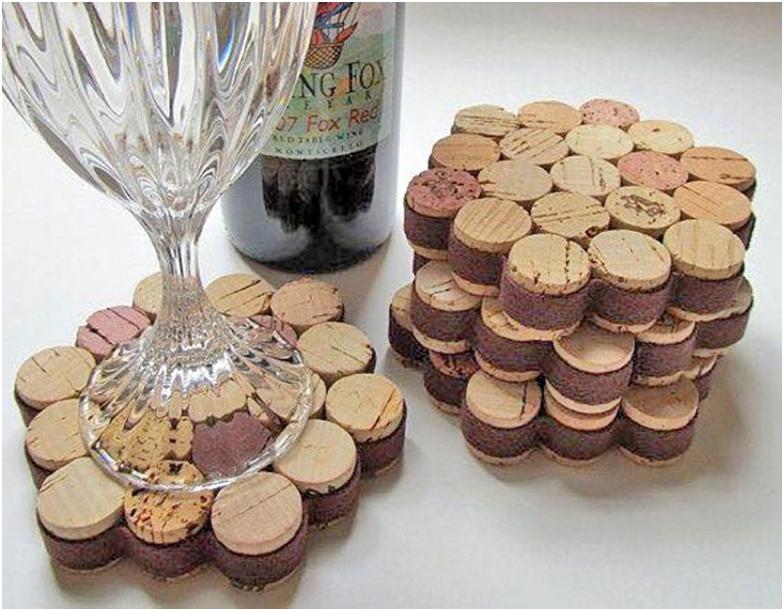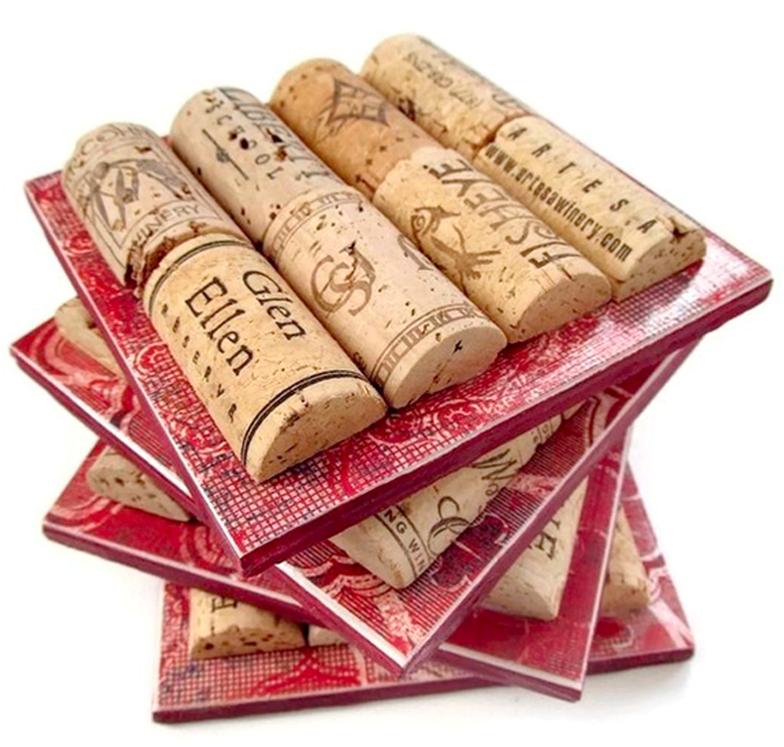 Handle shpazhek and spatulas for canapés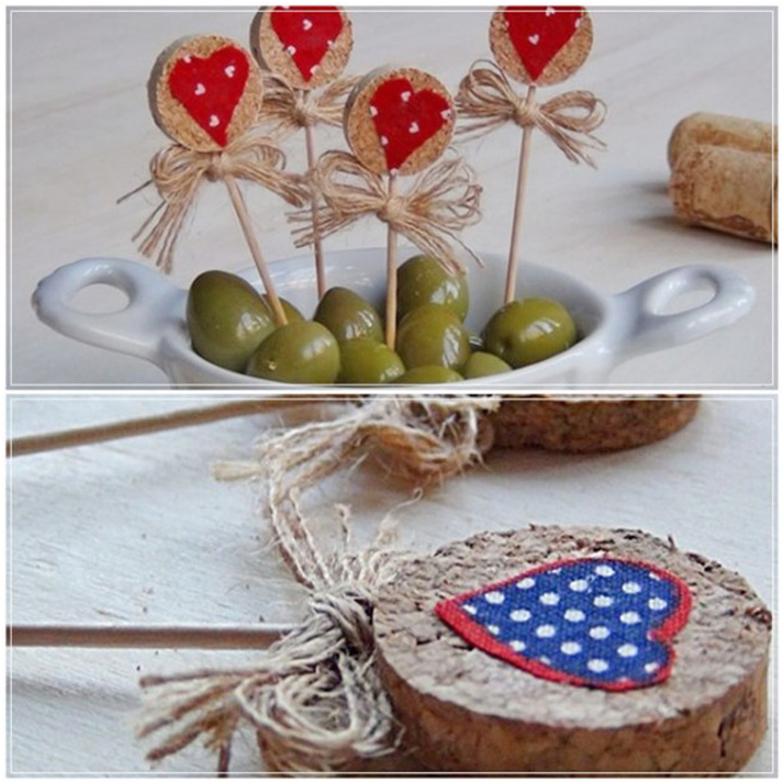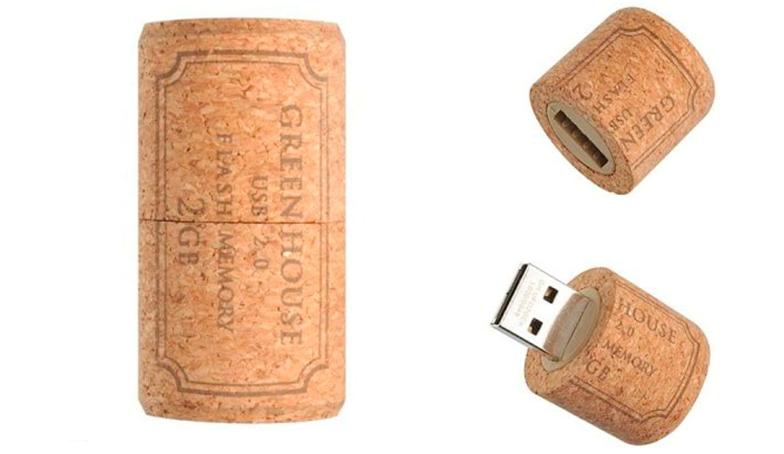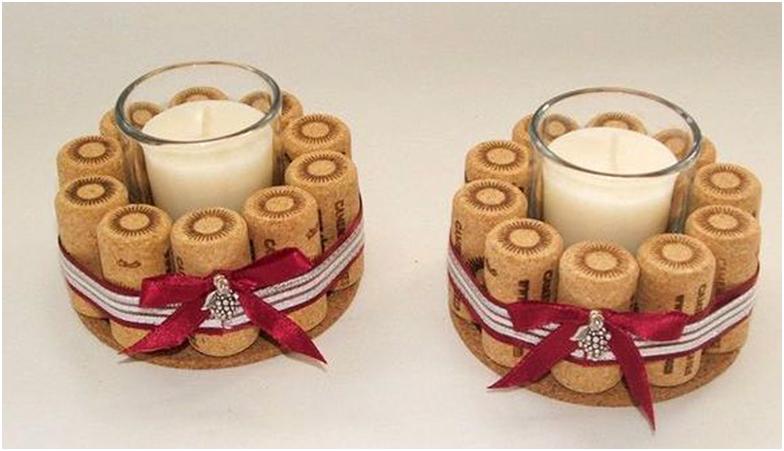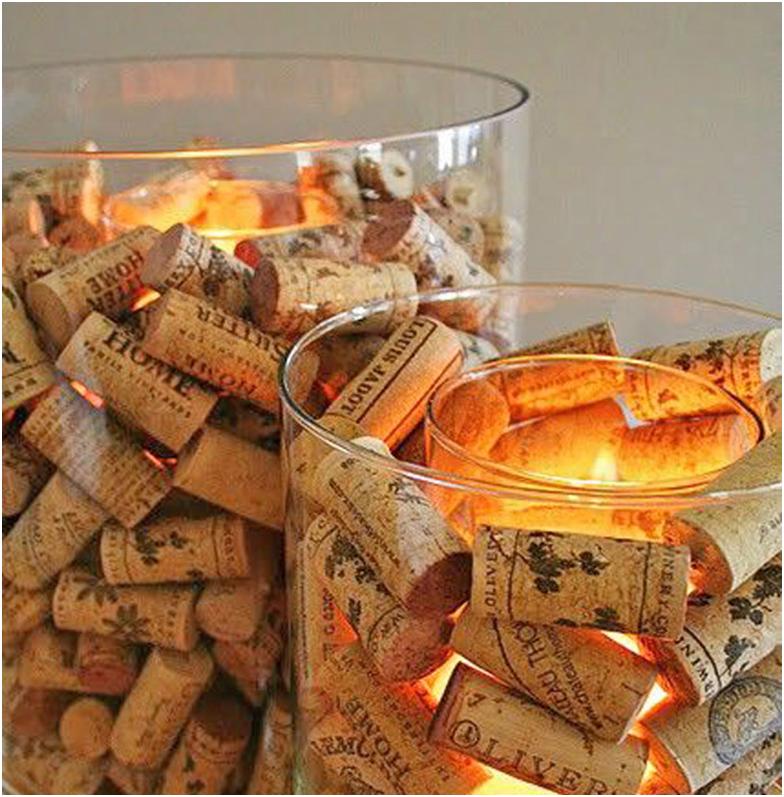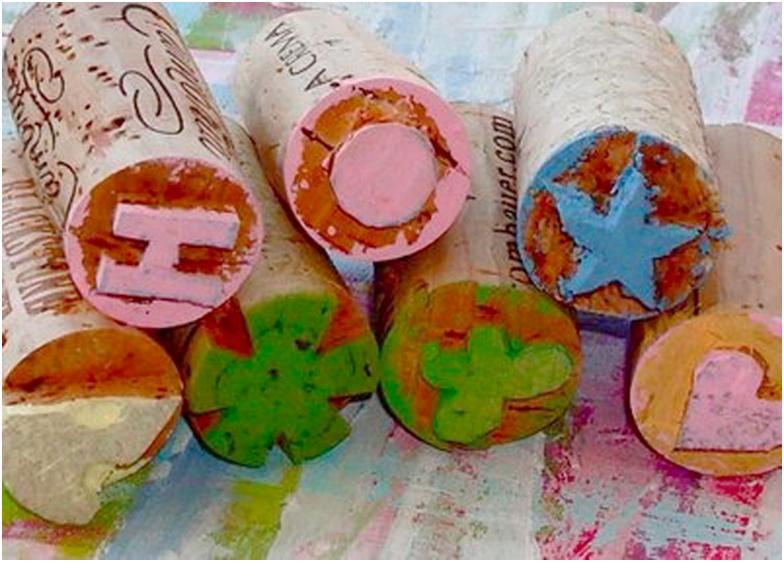 Cork home furnishings
Having trained in the production of pleasant things, you can move on to a new level of creativity. A little more time will require other cork products, who will find a worthy place in the interior: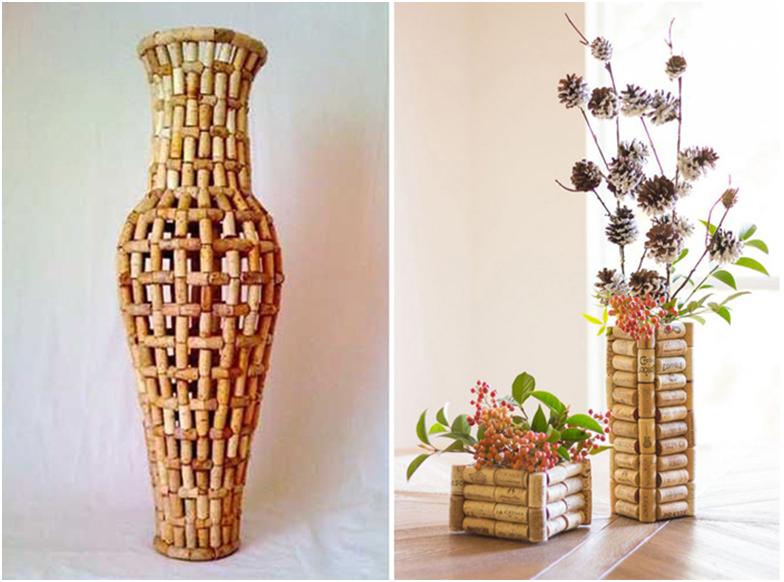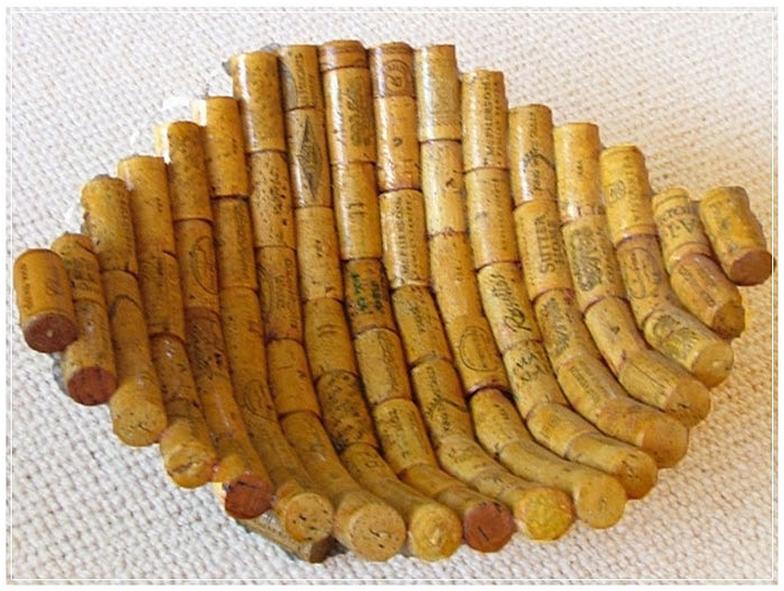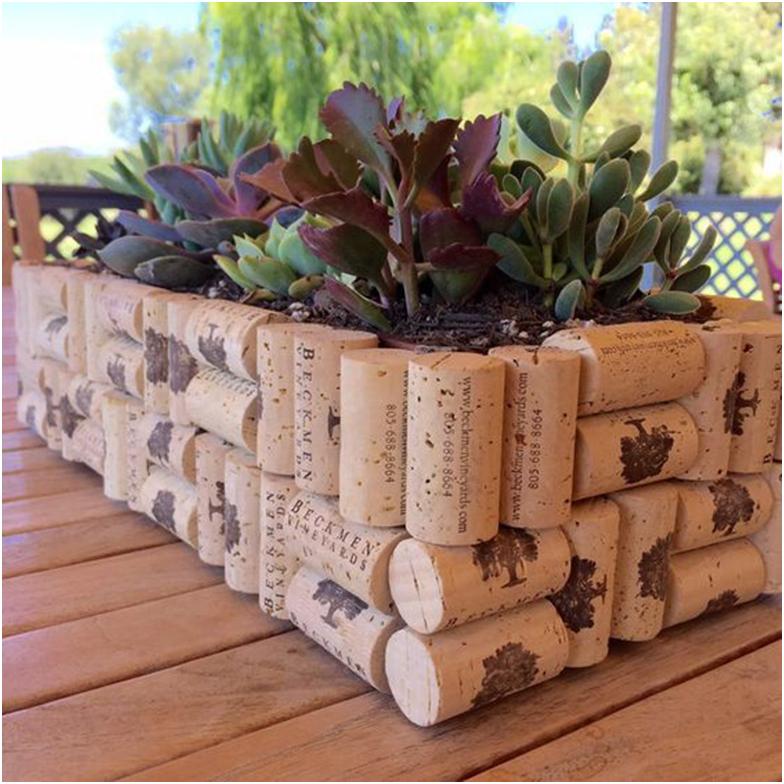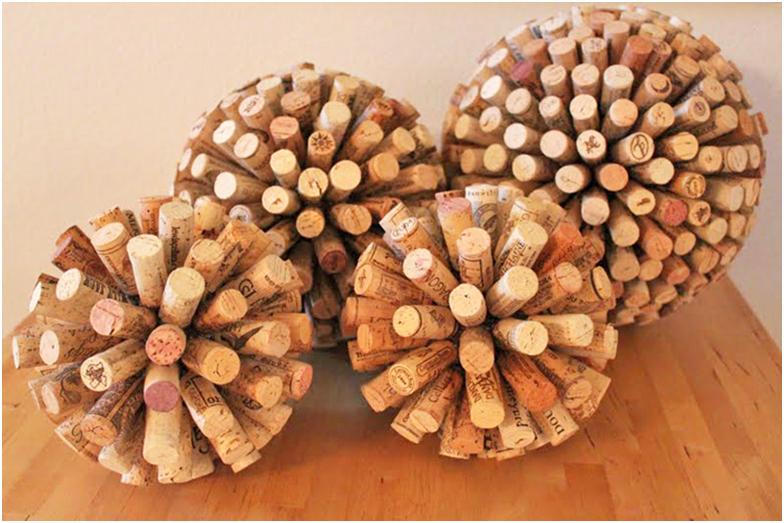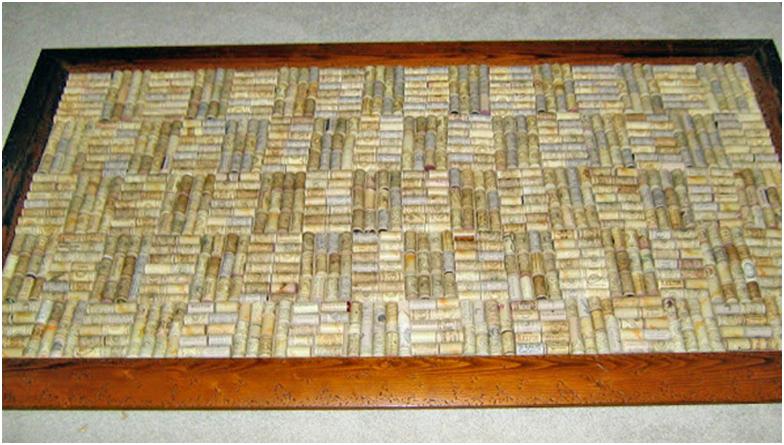 monograms and letters of traffic jams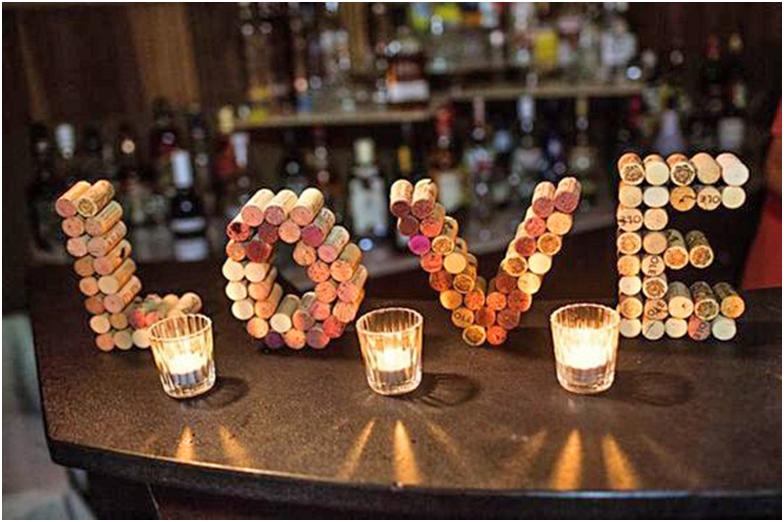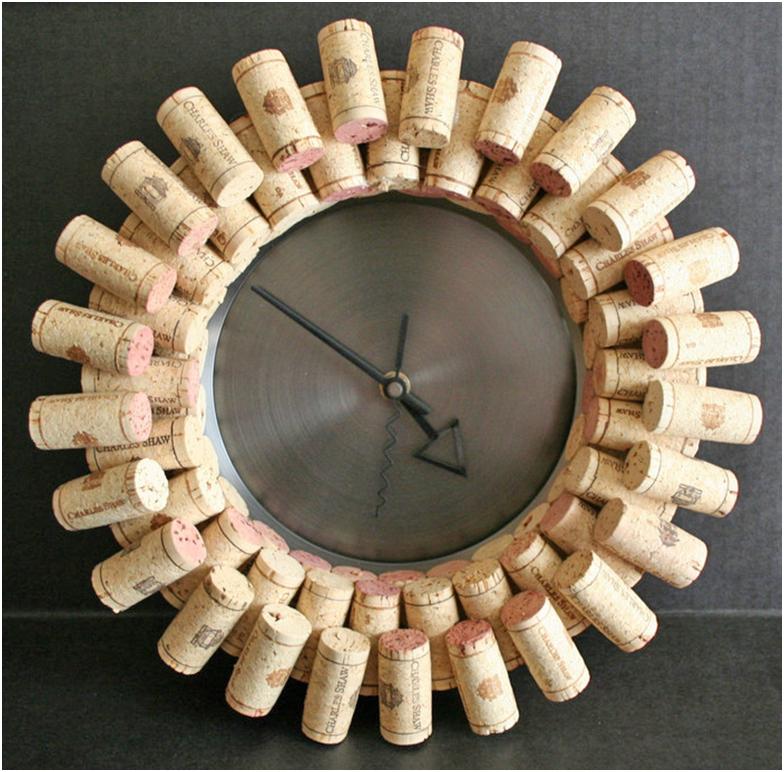 When a significant number of traffic jams typed, you can think of more ambitious works. The most conspicuous bungy products in this list: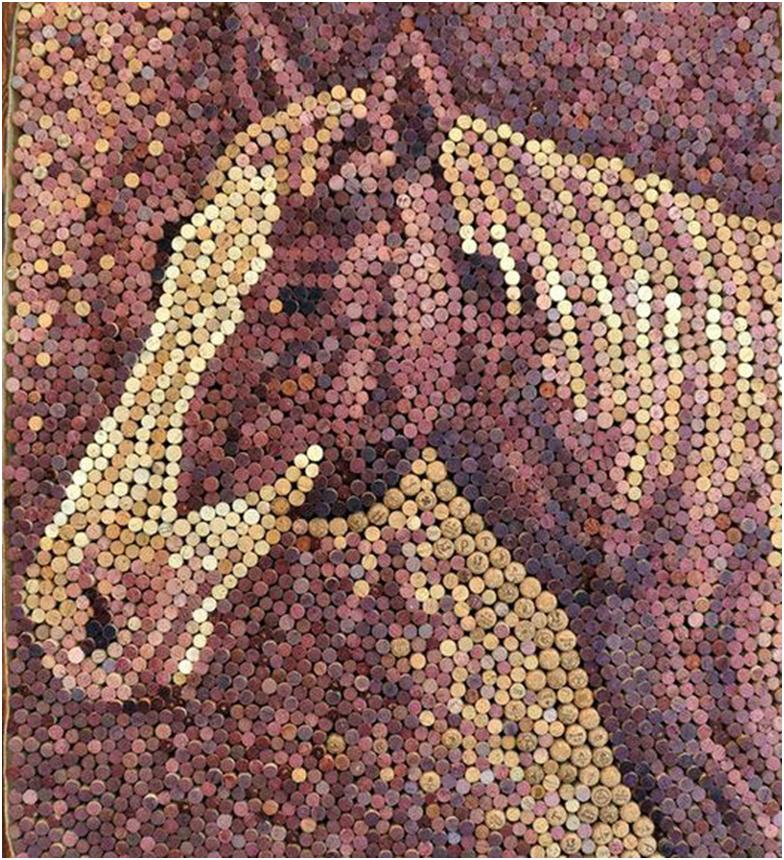 frame for photo, mirrors or paintings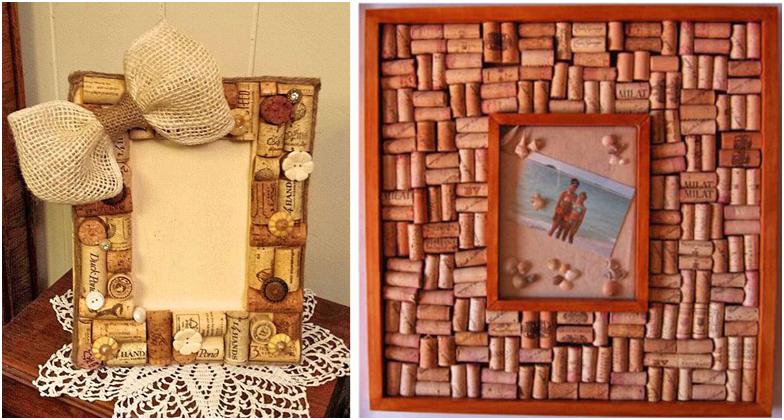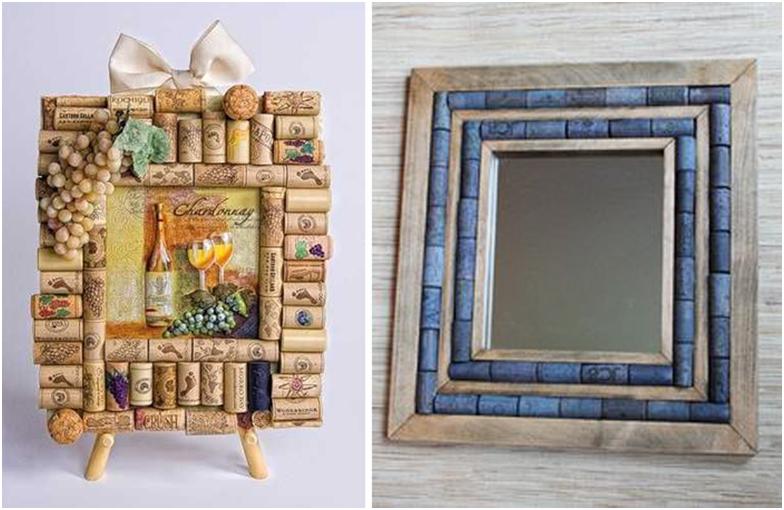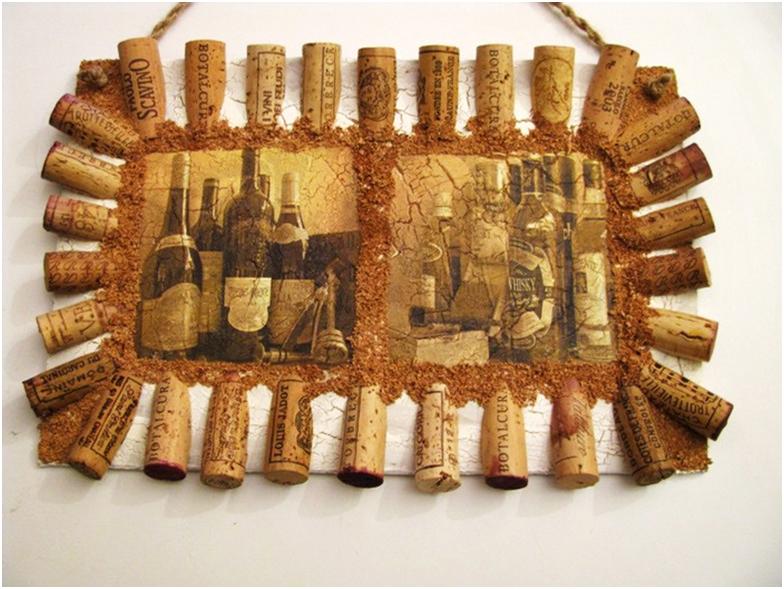 installation of panels and tubes with wine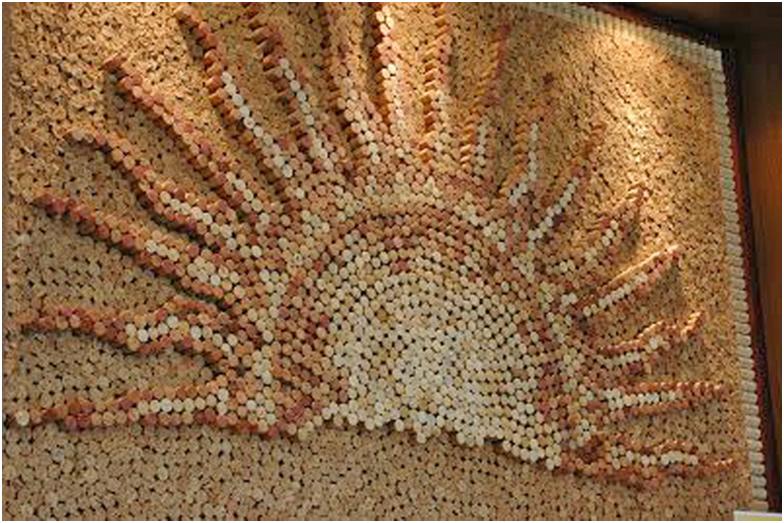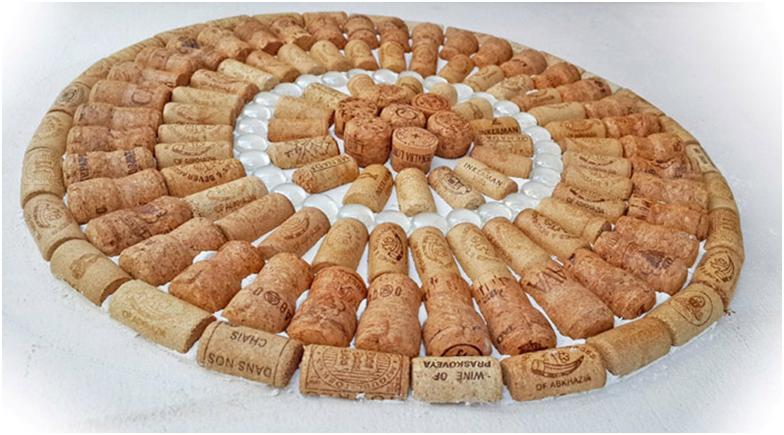 board for notes and notes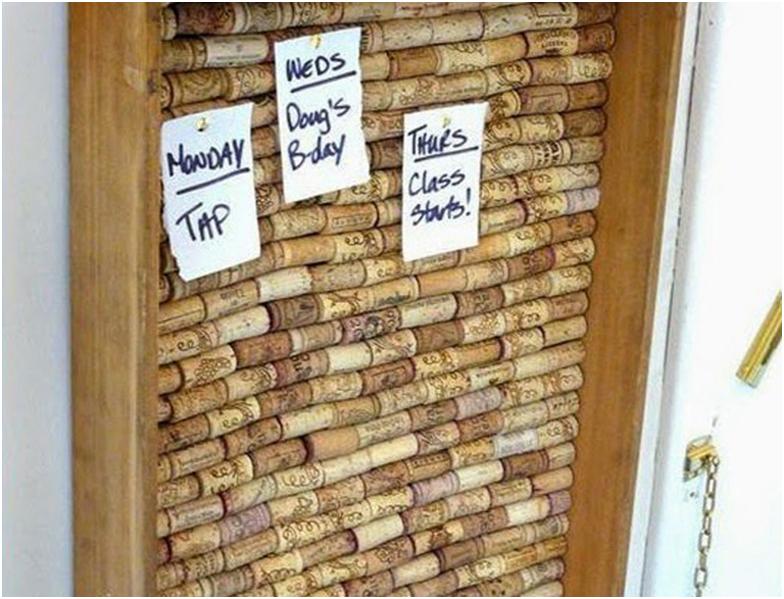 curtains on the windows and doors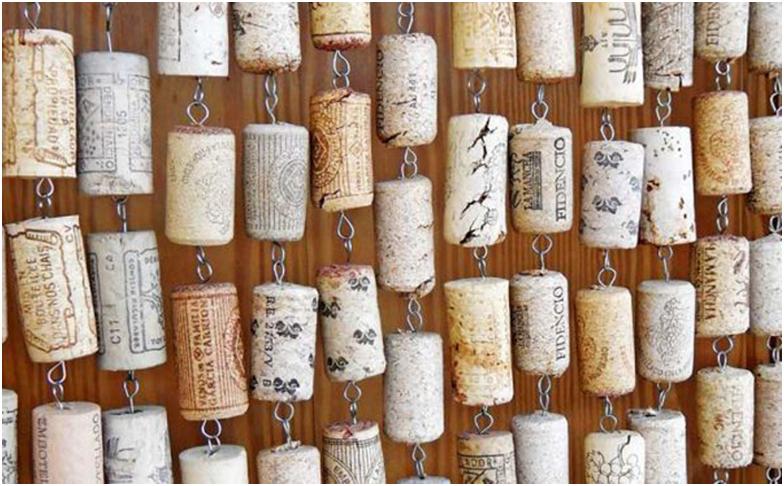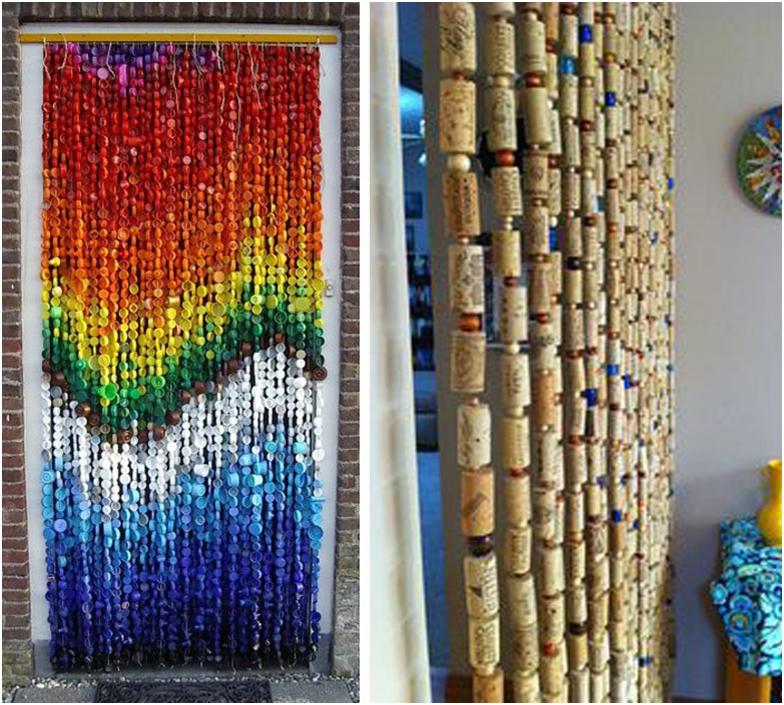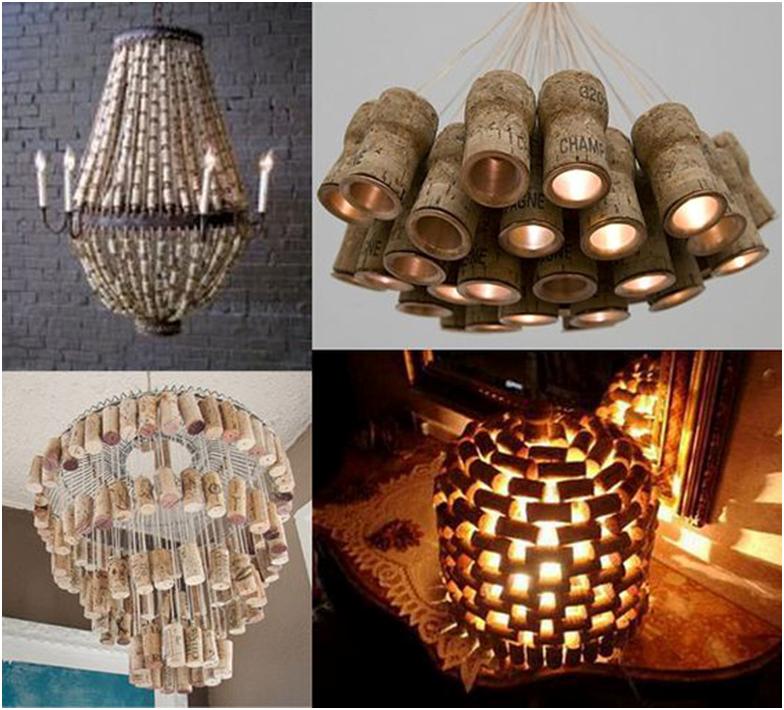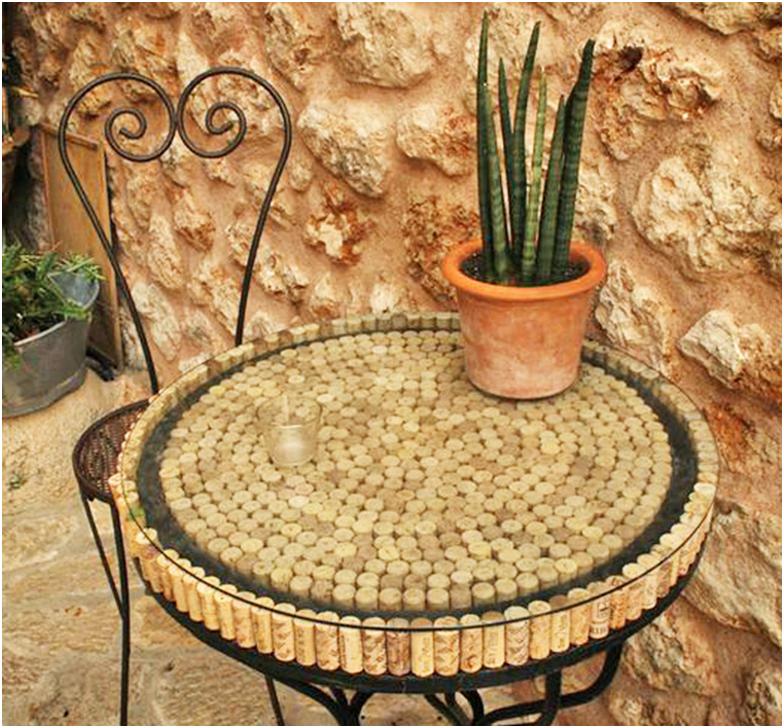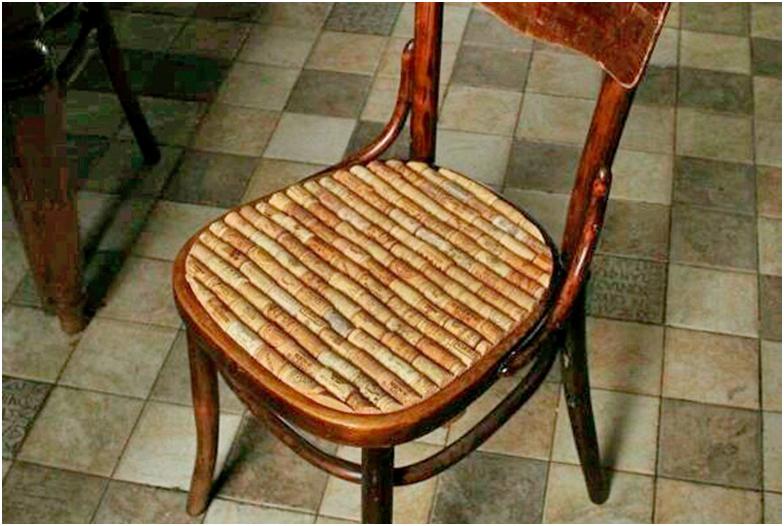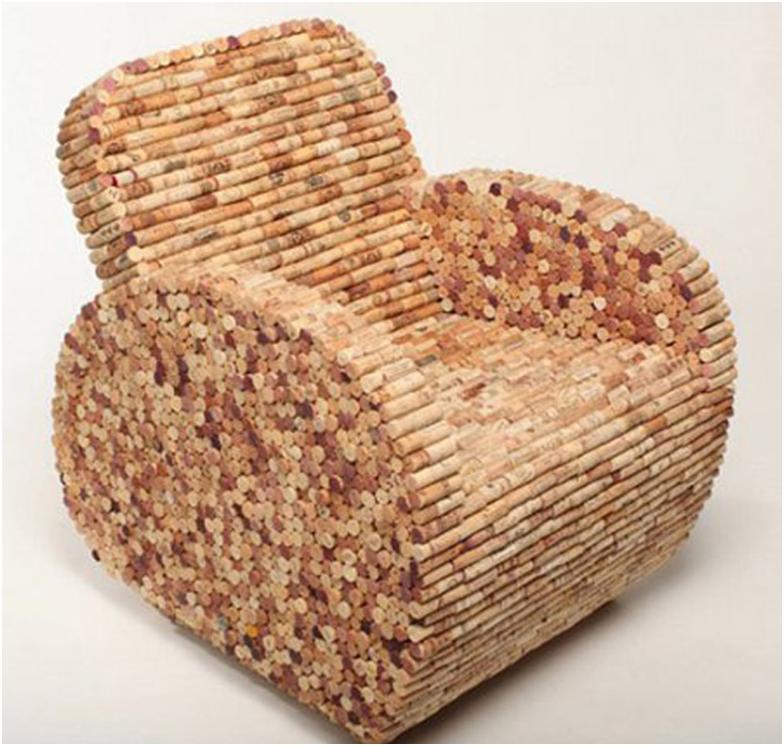 Pleasant to touch the chair of the mirrors seems to invite to get into his arms, around the table with a top made of wine corks. Complement the cozy atmosphere vase with corks, picture or mirror frame cork and cork lamp. Such a composition creates an appropriate atmosphere, where you will enjoy a cup of coffee or wine tasting.
Stylish things, Fashion Accessories
I not paid attention to the plug and the fashion industry. cork dresses, costumes, hats and even mannequins, like sculptures - all the offspring of wild imagination of designers is not so common in everyday life.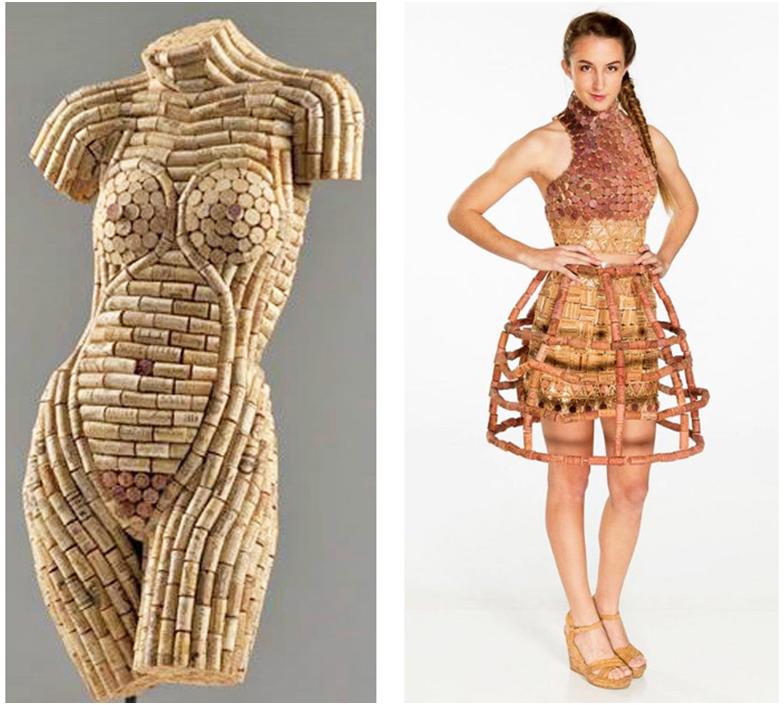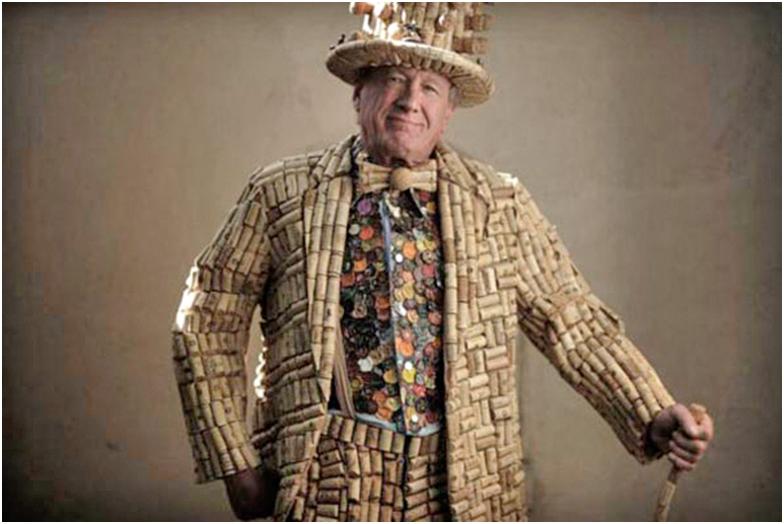 Much more accessible for the manufacture of their own hands small decorations of the mirrors of wine with accessories. Necklaces and brooches, rings and earrings, kulonchiki and beads - unlimited flight of fancy for the implementation of ideas!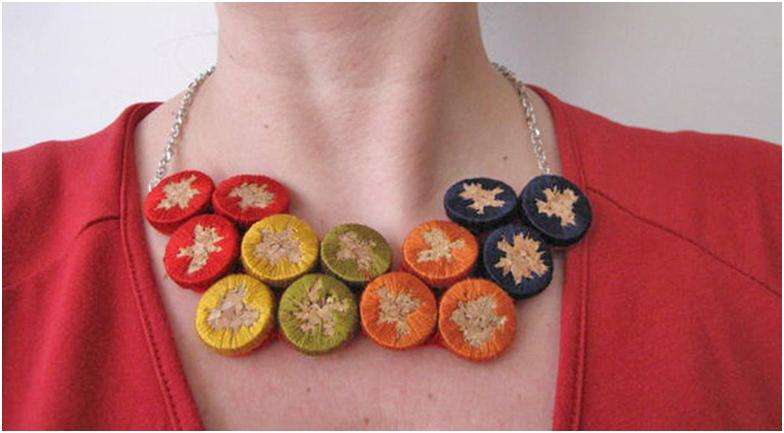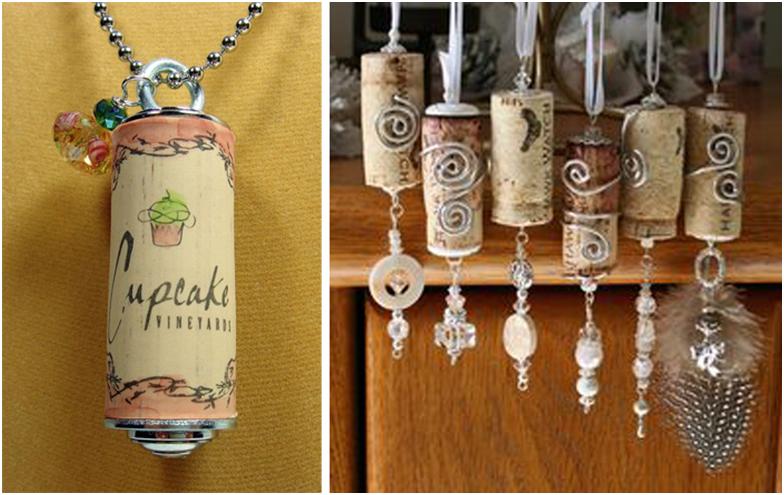 For display and storage of the man-made beauty, and other decorations can make the mirror wall display.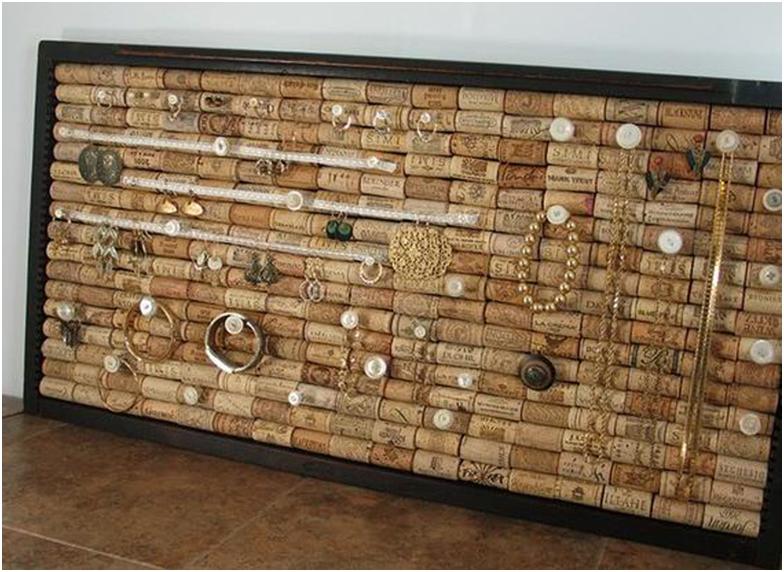 Stylish look bags and baskets, fully or partially performed using slugging.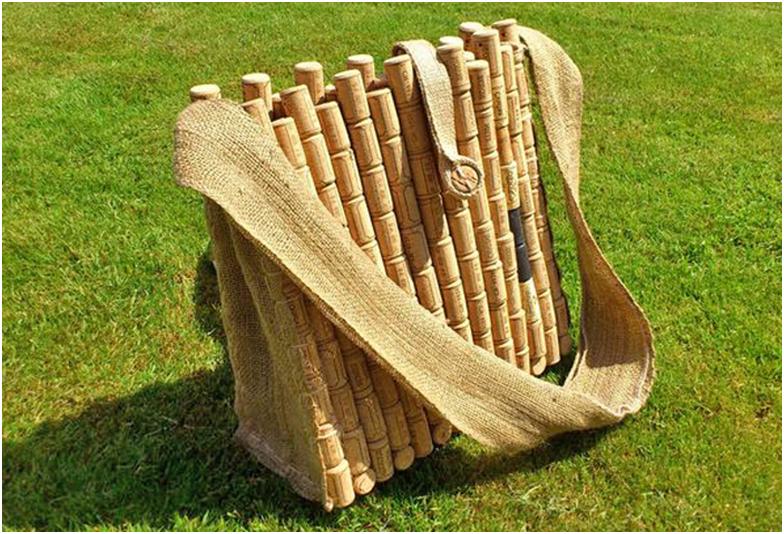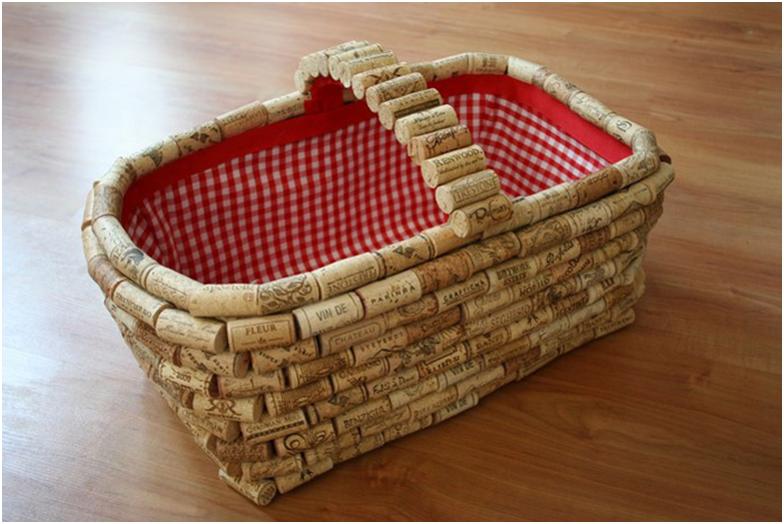 Champagne corks: and hanger, and a pen, and fishing tackle with a float
Champagne corks pluck not so fast, like wine, but also successfully find their application. As theater, apartment begins with a hanger - is one of the simple tools, which is to start can be made from corks from champagne.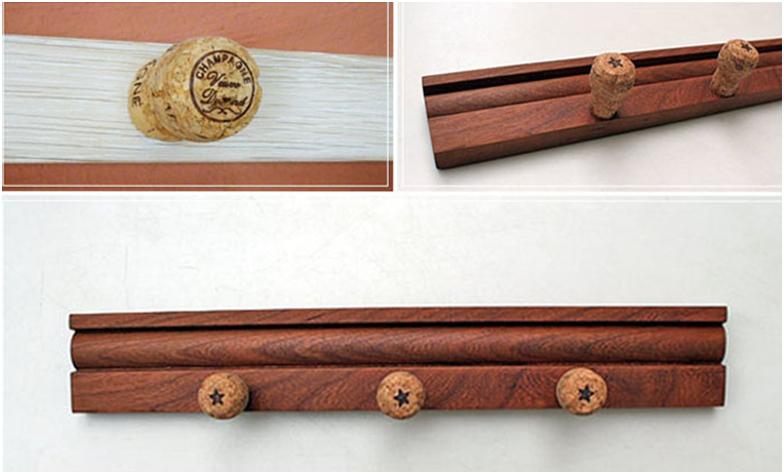 Thanks to the kind of form they make a comfortable and pleasant to the touch handles for drawers and doors.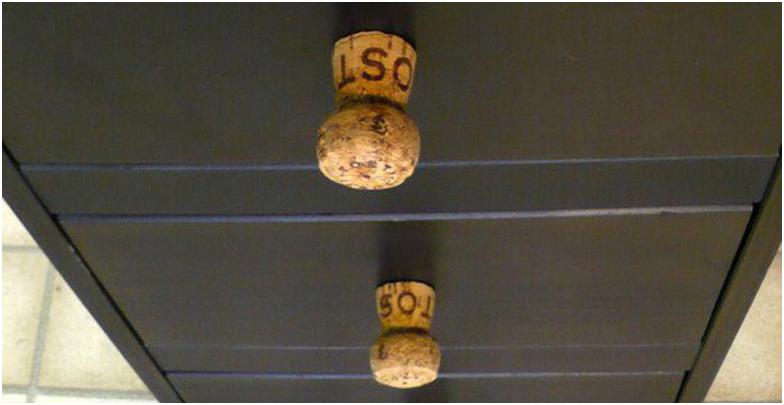 If you have to cut congestion rounded parts and assemble clusters on the wire, you get the original installation in the form of vines with grapes.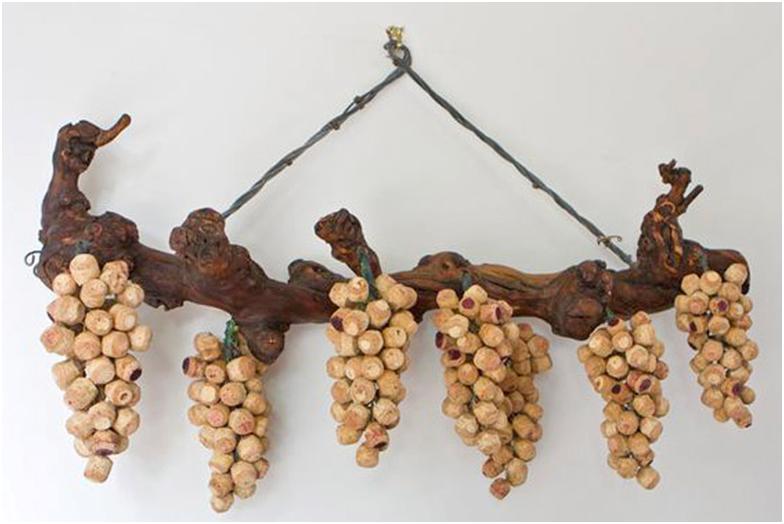 And if you combine these pieces in one plane - will be ready for use reliable heat resistant pad under hot.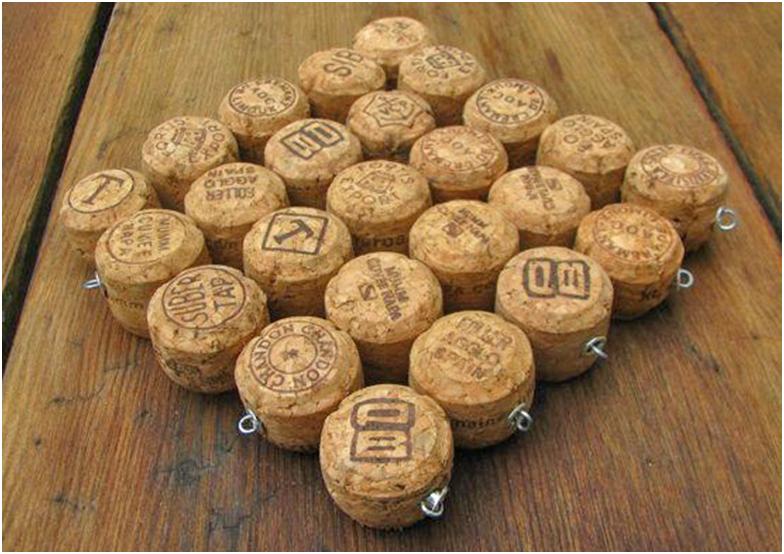 For lovers of fishing cork - familiar material, which is used to make almost all the parts of the rod - it turns out comfortable grip and reliable floater. Such improvised device actually used in the winter time: cork material is not cold hand in contact.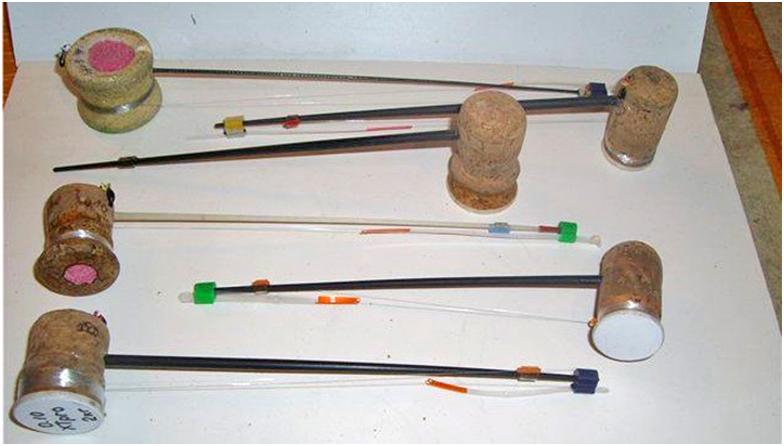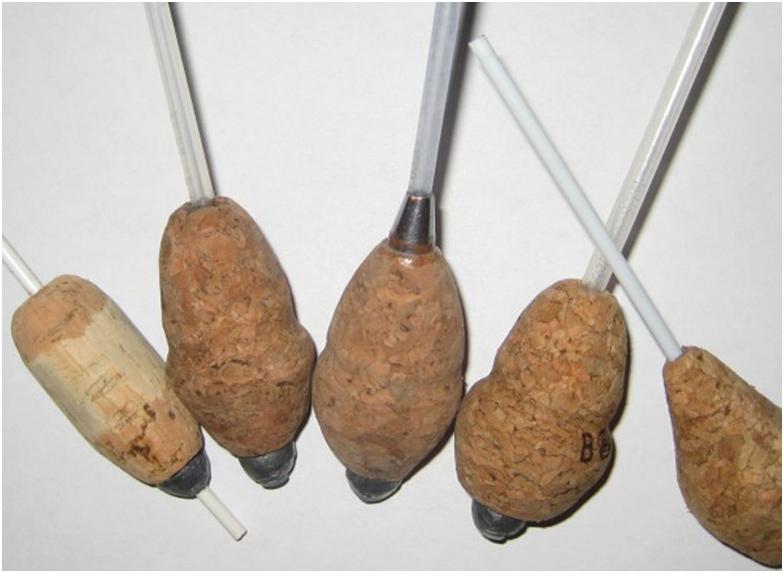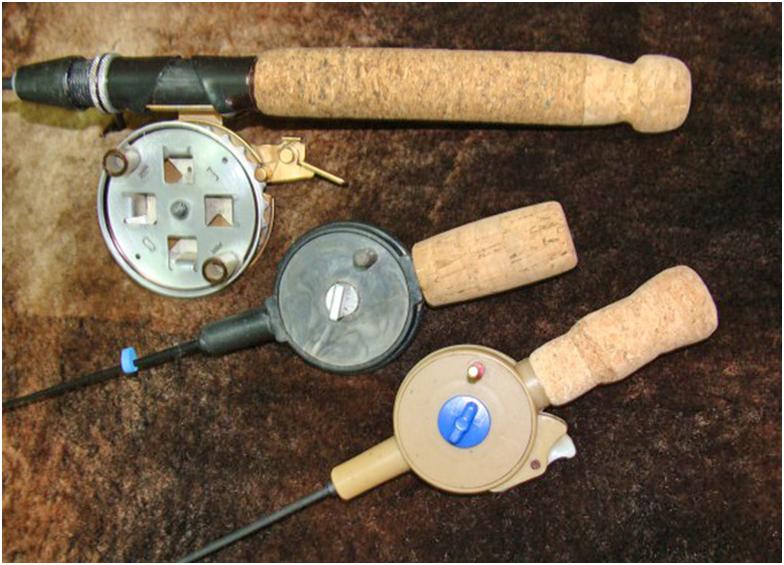 Articles made of corks from champagne are not limited to: even the metal wire attachment are the cause - yourselfers are twisted graceful toys.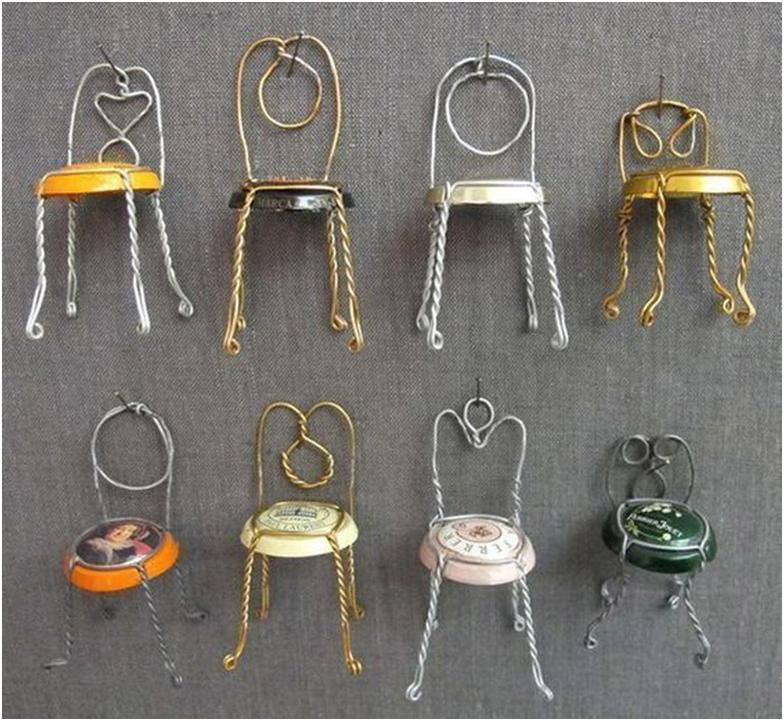 Crafts from traffic jams in the garden and the garden
If there is a country house with a garden, traffic jams and here there is a good use. To start with the easiest way to make markers for plants on beds and beds.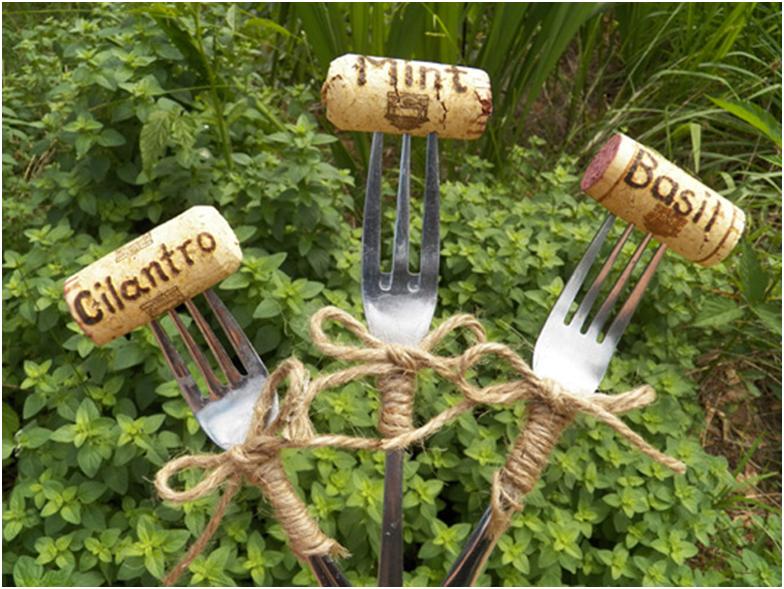 It will not be difficult if you wish to collect cork pots for garden plants.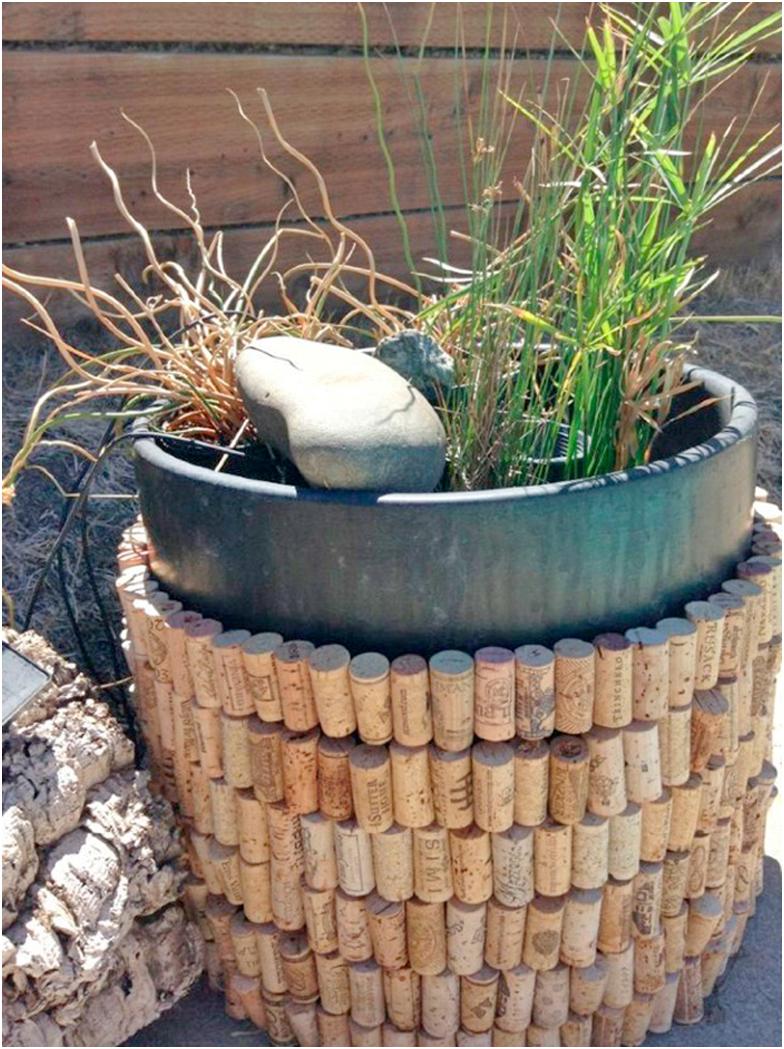 And if you put more time and effort, it will turn warm and cozy houses for birds.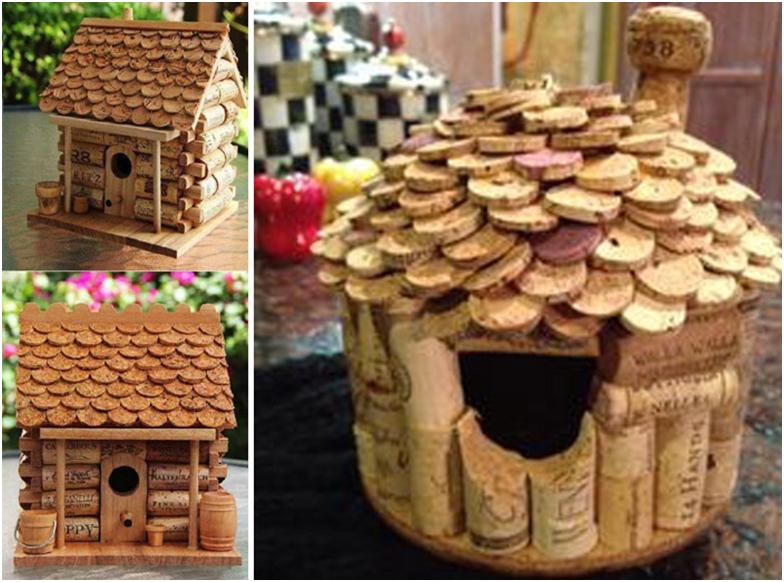 Lightweight and resistant to bad weather garden furniture, made of this environmentally friendly material, harmoniously fit into the garden design.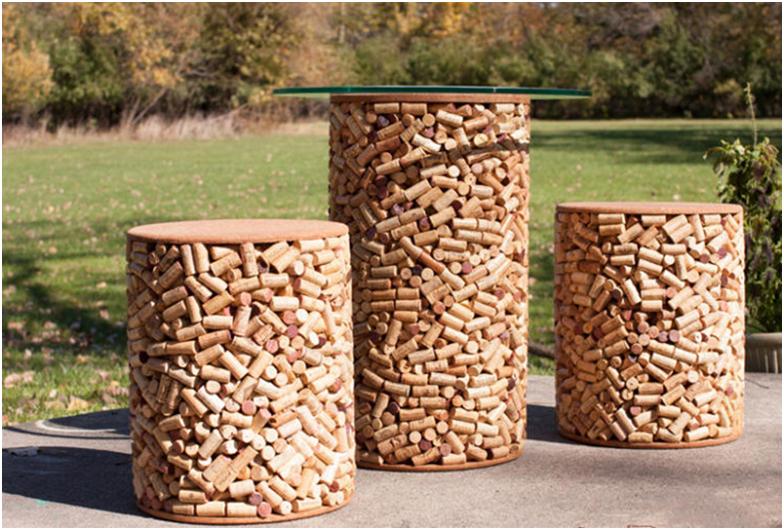 Ideas from slugging for special occasions
In working with the plug can be achieved such mastery, that because it is not a shame to do and to give gifts to your friends and acquaintances. Such a gift of the mirrors has a warm material and the creator of the hands. All kinds of cork gifts, toys and holiday crafts will be appropriate for any occasion: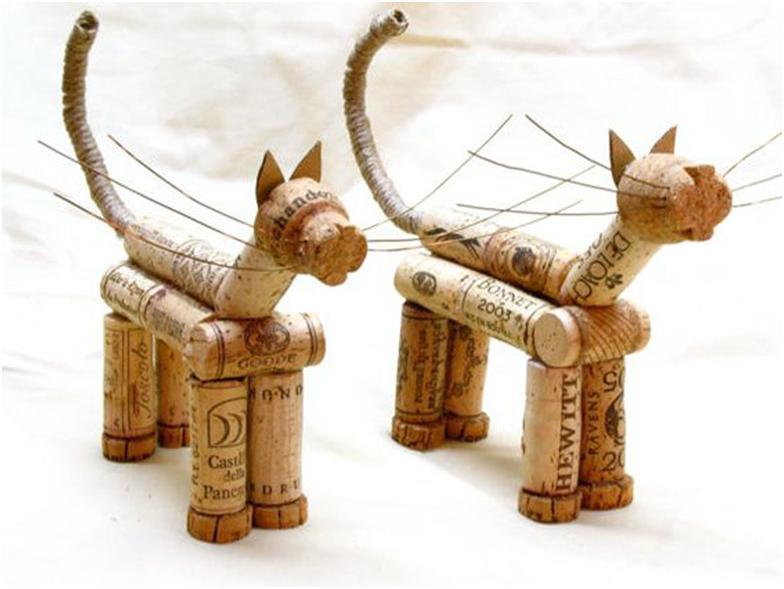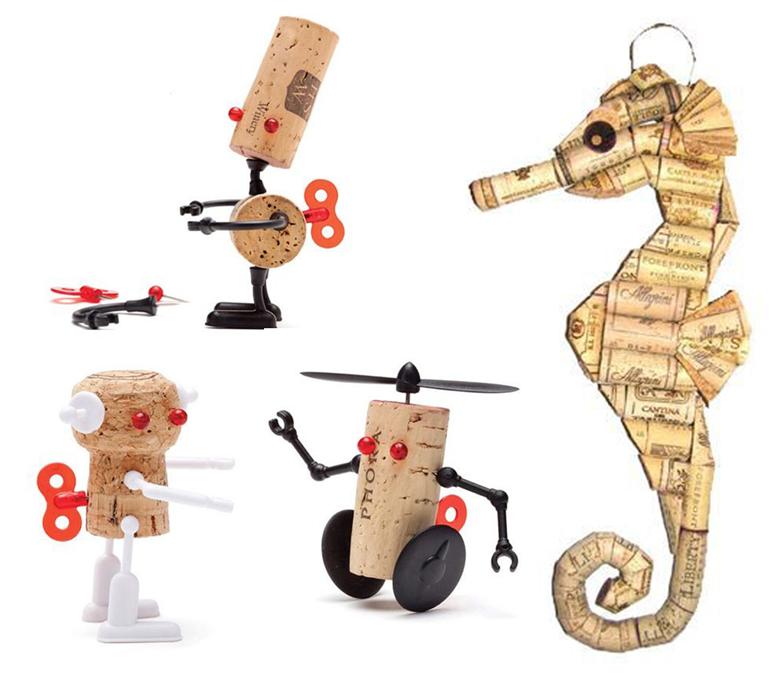 wreath of stoppers from wine, or Christmas wreath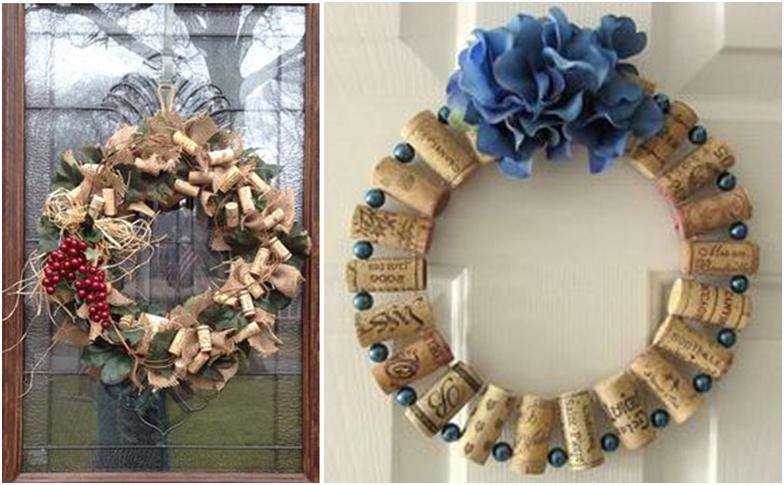 Christmas trees, Christmas decorations and toys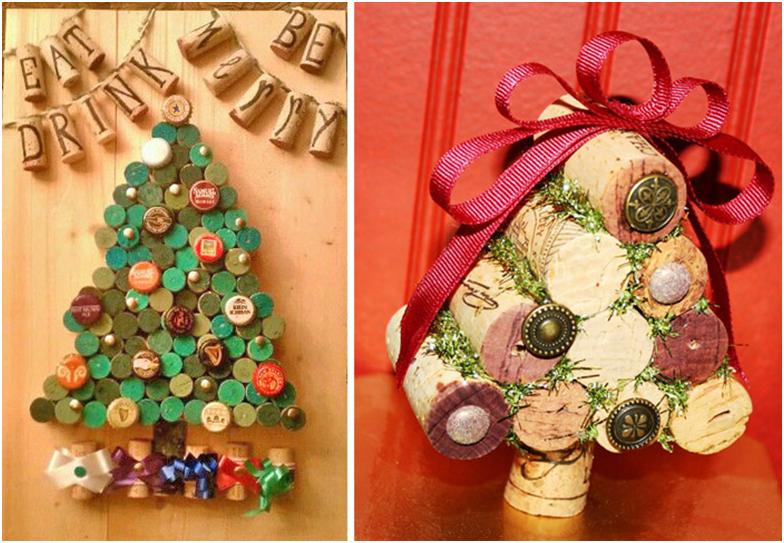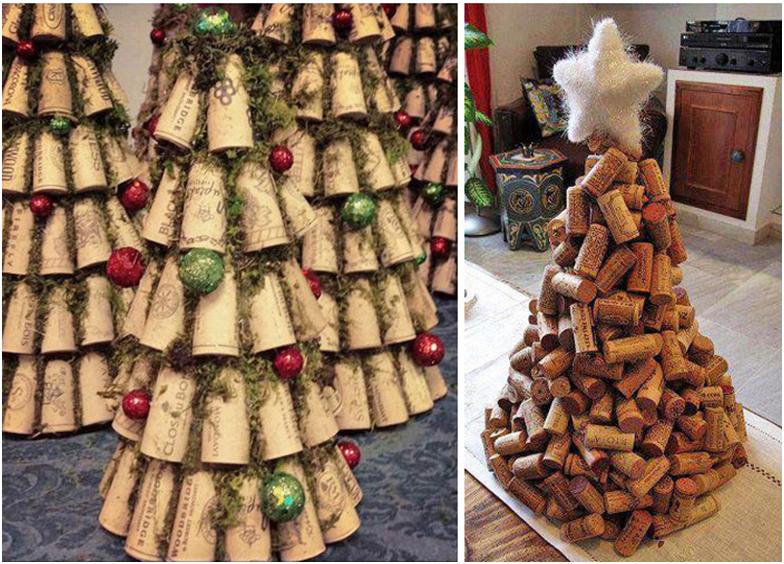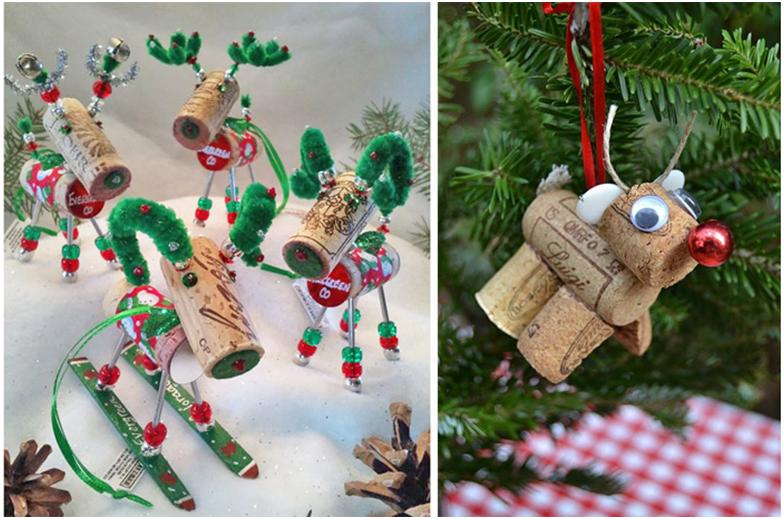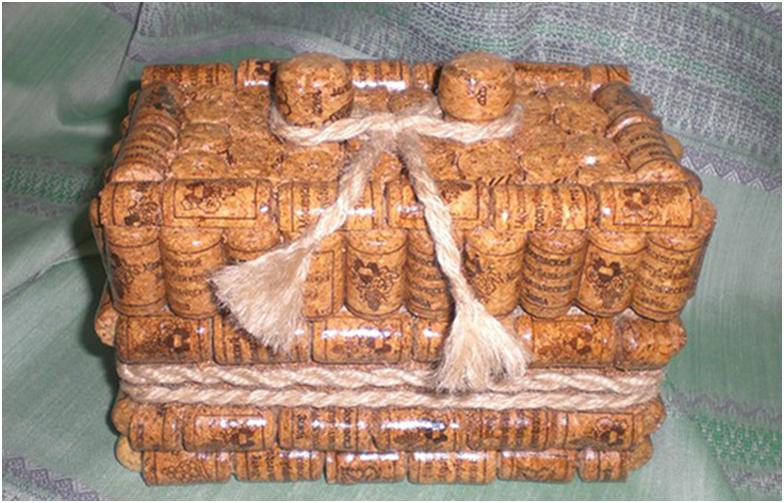 In addition to crafts, There are no less interesting ideas from wine corks. for example, use in cooking: restaurateurs are advised to add some caps from white wine while cooking seafood - considered, that this technique fills the finished product a pleasant aroma.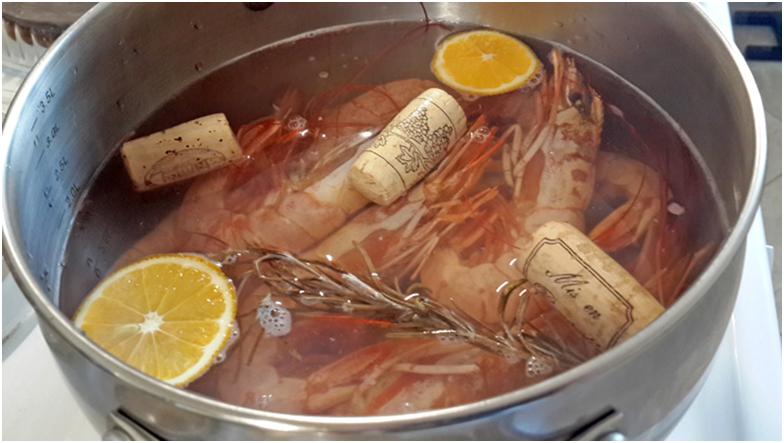 Someone come in handy idea to use cork as a material for the firing up the fireplace or a fire - it is their pre-soaked in alcohol.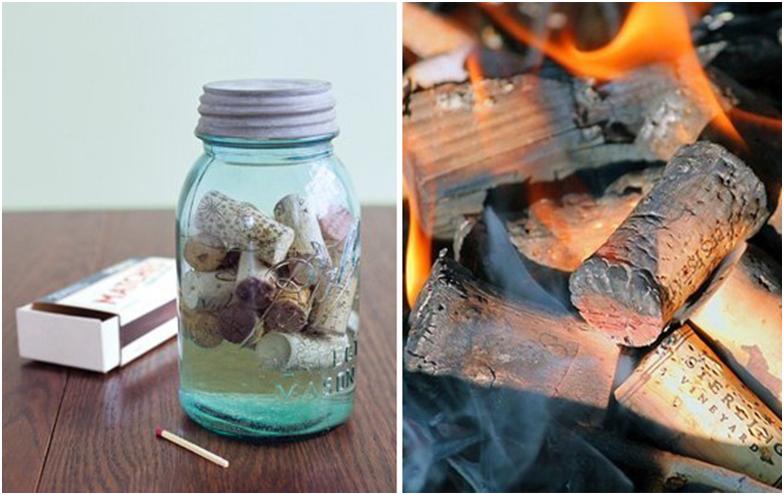 Plastic and metal plugs - for imagination
If you gain a collection of plastic or metal caps-caps, and then for them there are various options for the use of the original. As in the case of cork stoppers, of caps craftsmen create almost all the same, and even more: spread the floor and walls, make toys and home furnishings.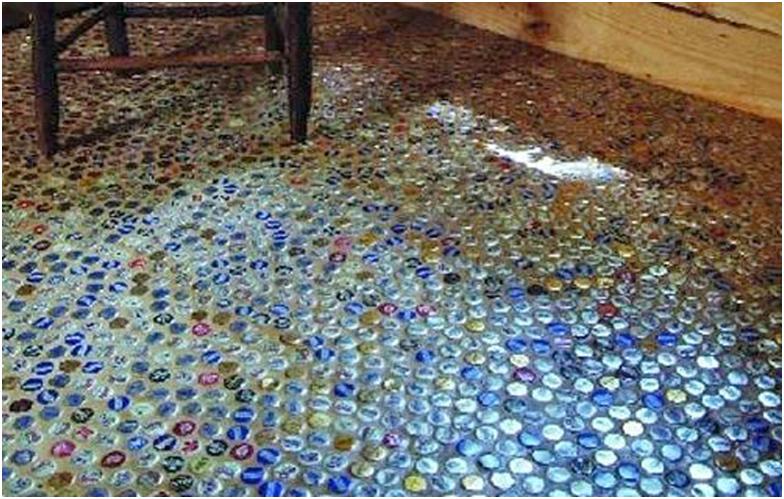 Metal covers can decorate the kitchen table and place on work surface apron area. Bright and durable home furnishings will lift your mood and will last more than one decade.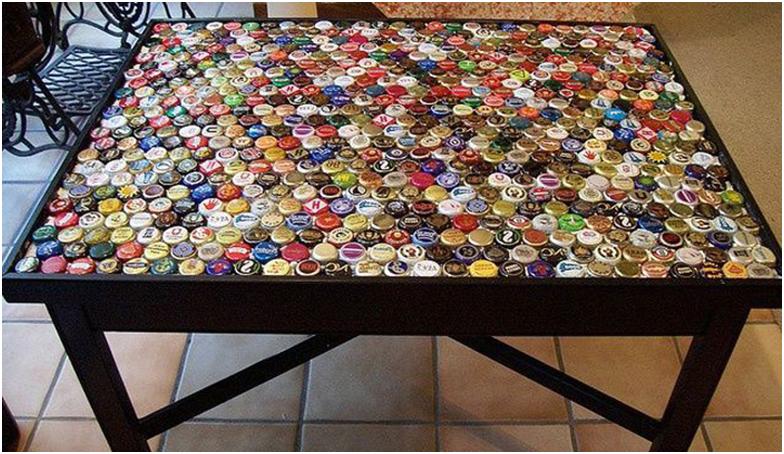 Impressive grand creation resident of one of the Russian villages, who laid out the walls of the house with colored lids, like a mosaic. And once housing has become a tourist attraction of regional scale.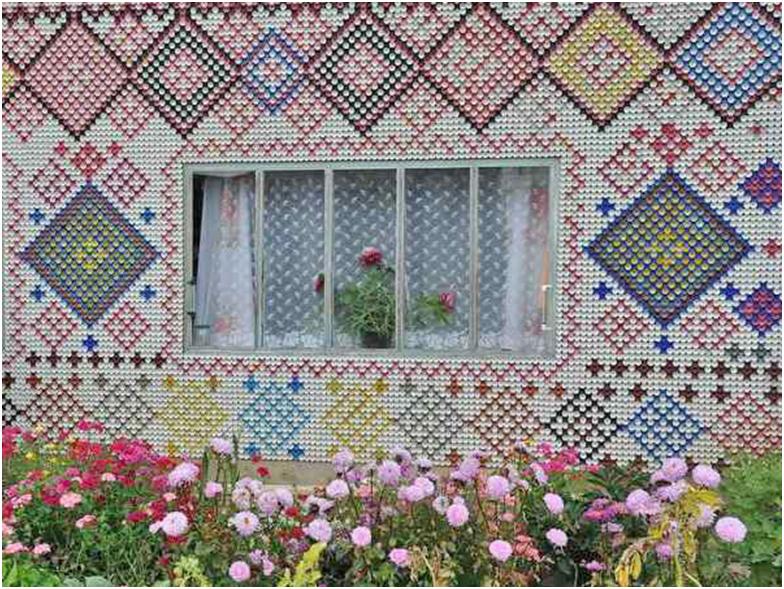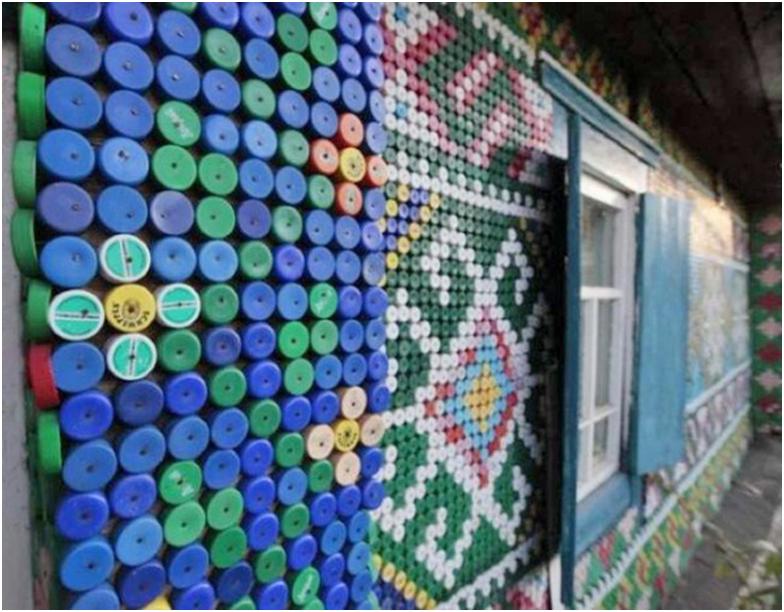 Lid find other uses - fold patterns on the fence, create a composition in the form of bright colors and figures. Such crafts like children, which is to attach to the fascinating creativity.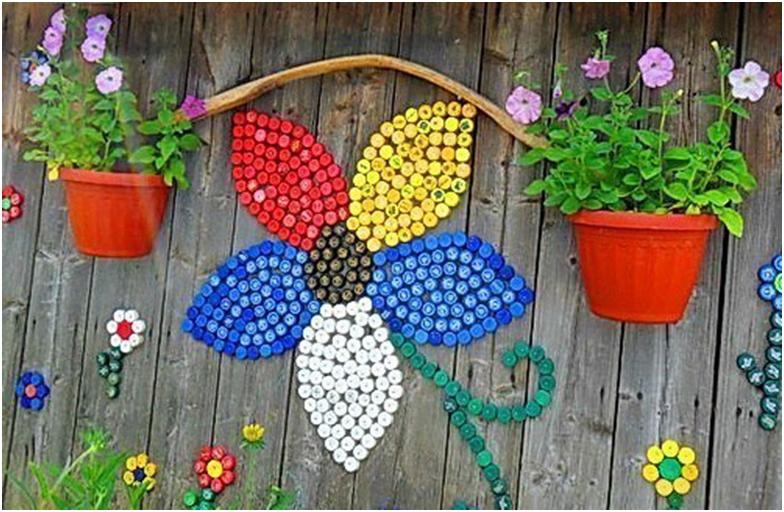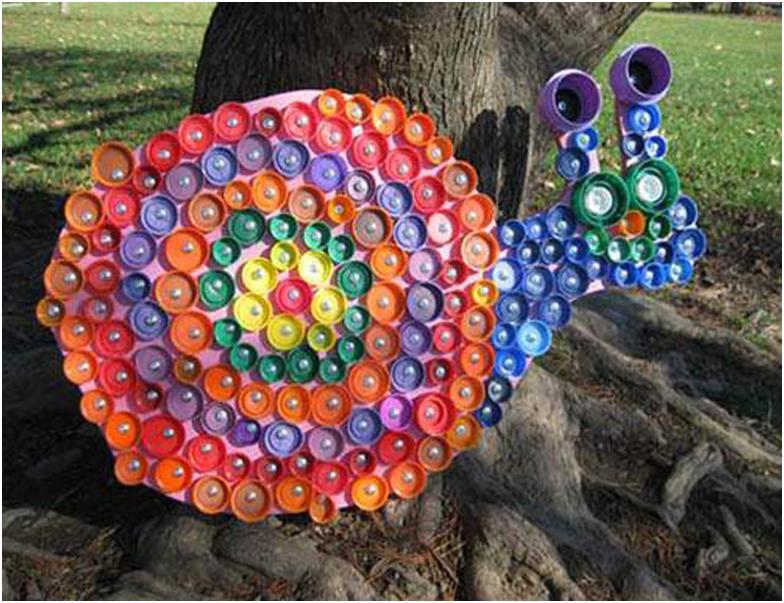 You still do not collect corks? Rather connect to this exciting process, and dive into the world of crafts from traffic jams. Do not be afraid to experiment and implement creative ideas, filling life with original handmade creations. Surprise and surrounding raduyte cork masterpieces!