Kitchen sets, "Nastia"— 5 reasons to buy
Kitchen - a place where women spend a lot of time. Therefore it is necessary that the furniture in the room was not only comfortable, beautiful and stylish, but also multi-functional. but, our apartments can not boast of sufficient area, especially kitchens and bathrooms. therefore, great solution is to purchase modular furniture, in particular kitchen Nastya, as possible due to separate blocks, which are selected in accordance with dimensions of premises and needs hostess, create their own and unique cuisine.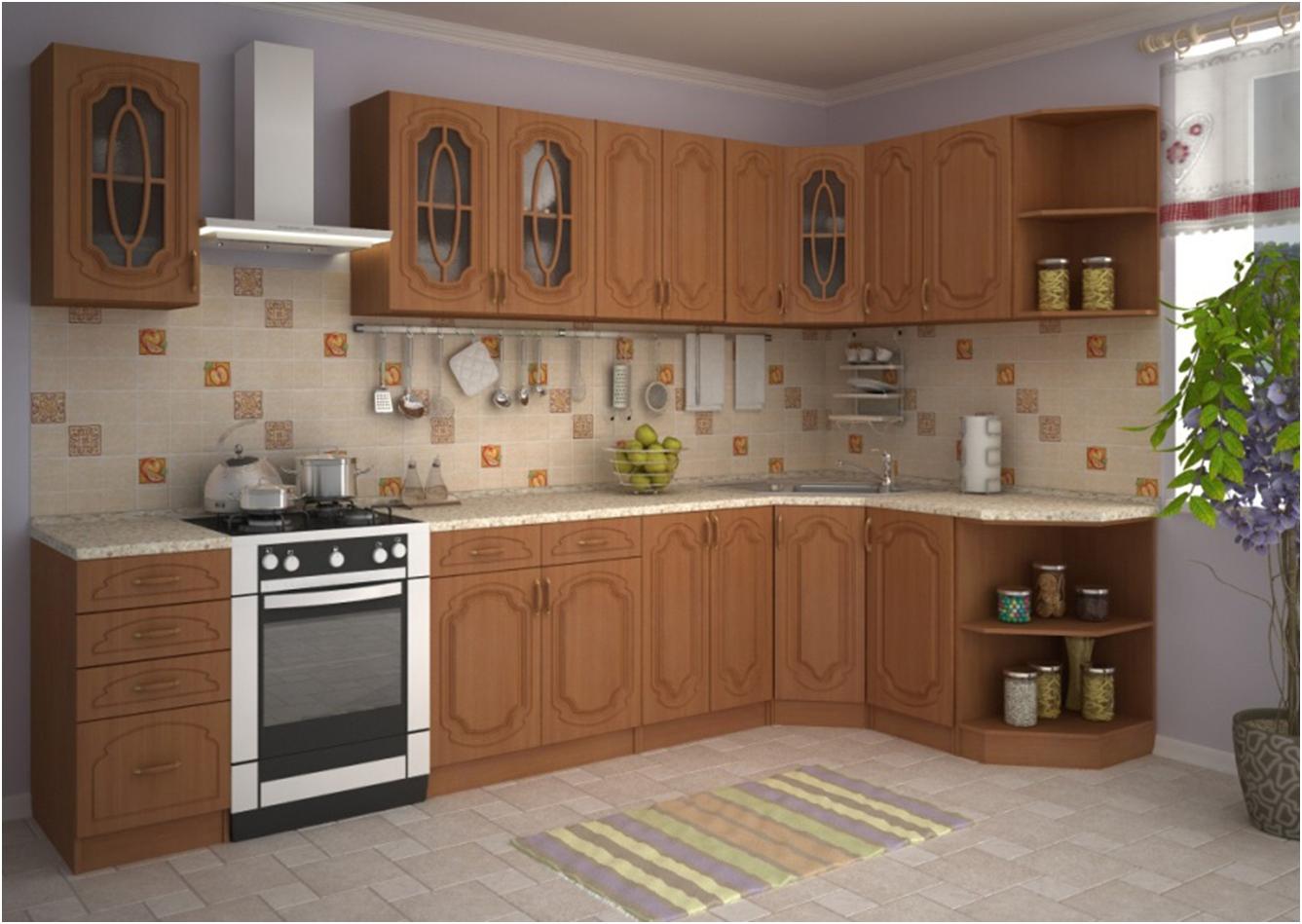 What is the kitchen, "Nastia"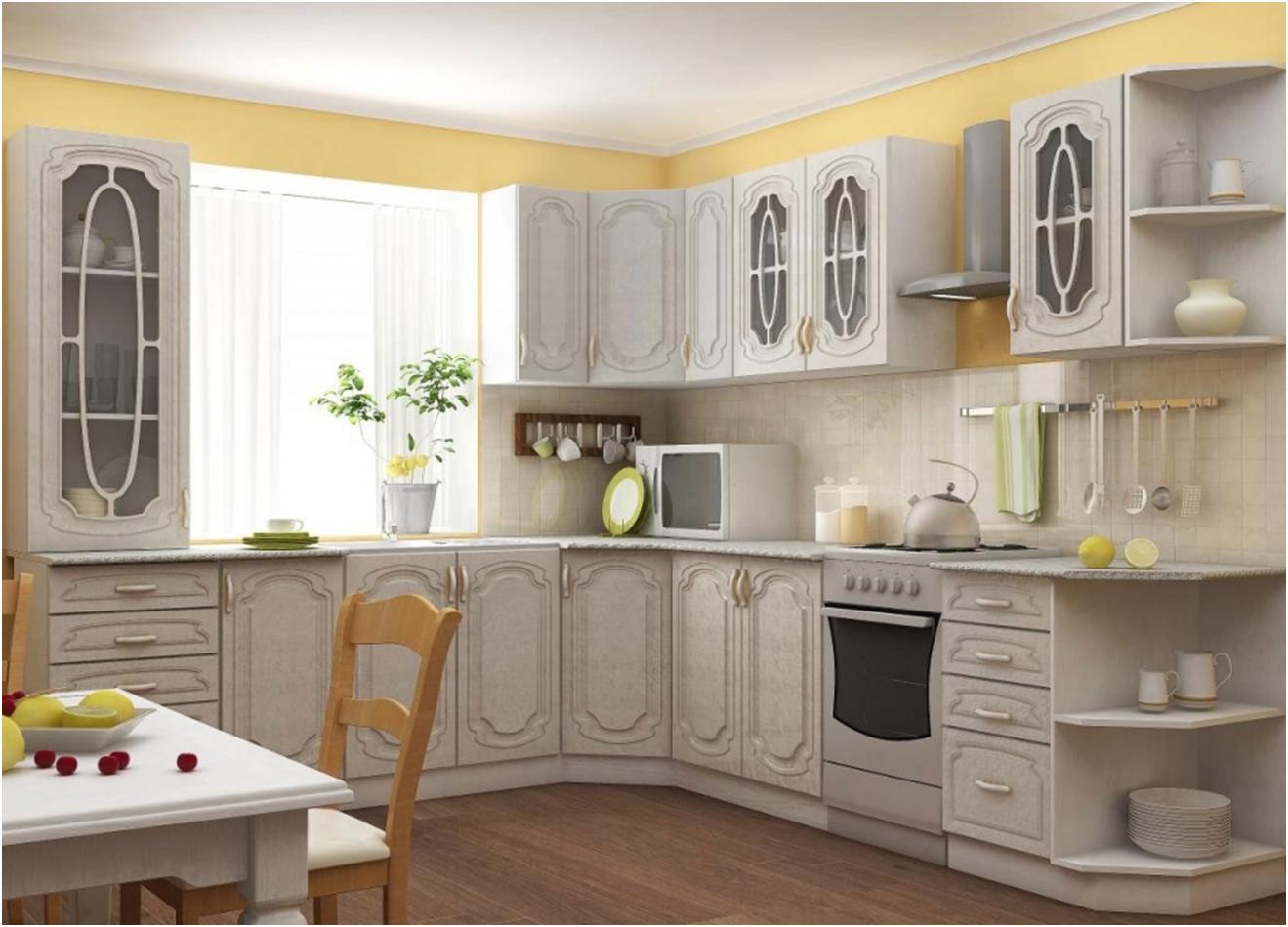 Kitchen furniture Nastia is very popular because of its beautiful design, High quality manufacturing, ease of assembly modules and affordable prices. Thanks to, that the set has more than 40 modules, which are joined together without problems, you can self-assemble individual kitchen, fully compliant with the taste and size of the room mistress.
In the manufacture of kitchen used Nastya quality chipboard, facades of natural wood imitation of various breeds, as well as accessories from the best manufacturers. Very popular headset, executed in color a natural wood, as:
Birch tree;
alder;
cedar;
alder.

However, supporters of a more modern design can buy food and other colors, eg, with imitation of natural marble.
Anastasia modular kitchen consists of upper and lower blocks of different sizes and functionality. The modules can be:
wall cabinets;
upper corner cabinet;
top cabinet for exhaust and gas meters;
Base cabinets;
bottom corner tables (with optional washing);
Embedded blocks for a gas or electric household appliances.

In order to even in a small room was comfortable cooking requires the following minimum set of modules:
upper cabinet with shelves and facades;
with drawers base cabinet, shelves, counter tops and fronts;
lower cabinet with mortise or surface sink.
The most popular corner kitchen Anastasia. It is ideal for medium and large rooms.
Headset advantages "Anastasia"
Modular Kitchen "Anastasia" has a lot of merits, among which stands out the following:
Kitchen facades from MDF. Using vacuum fining technology in the manufacture of facades provides a beautiful, high quality and durable material, without any seams and joints on the front side, besides MDF panels can be bent, making the kitchen more elegant. To take care of such facades is very easily - enough to wipe them with a slightly damp cloth. With such facades Nastya kitchen interior looks just fine.
A large range of colors, that allows you to select blocks of almost any kitchen color and combine them, making your headset more original and unique.
Kitchen "Anastasia" Modular: layout options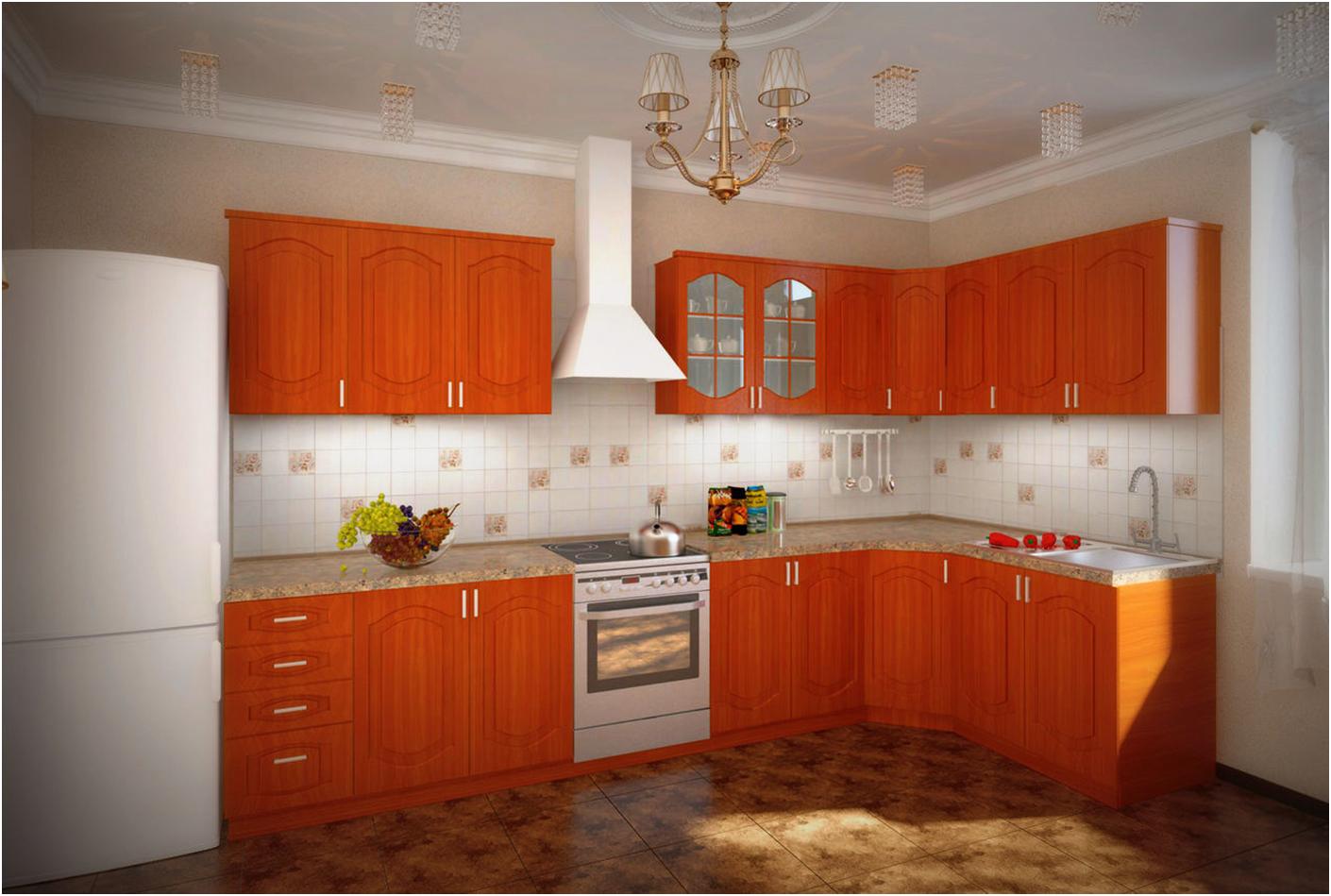 The easiest way to tastefully and comfortably arrange the room Kitchen - is to buy a set of ready-made modules, from which you can collect headsets to your liking. You can buy ready-made blocks, or to order products on the individual sizes.
Kitchen set may include:
the standard one- and two-door cabinets and tables;
corner bottom and hinged blocks;
lower cabinets with drawers of varying depth;
Modules for mortise or overhead sink;
combined units.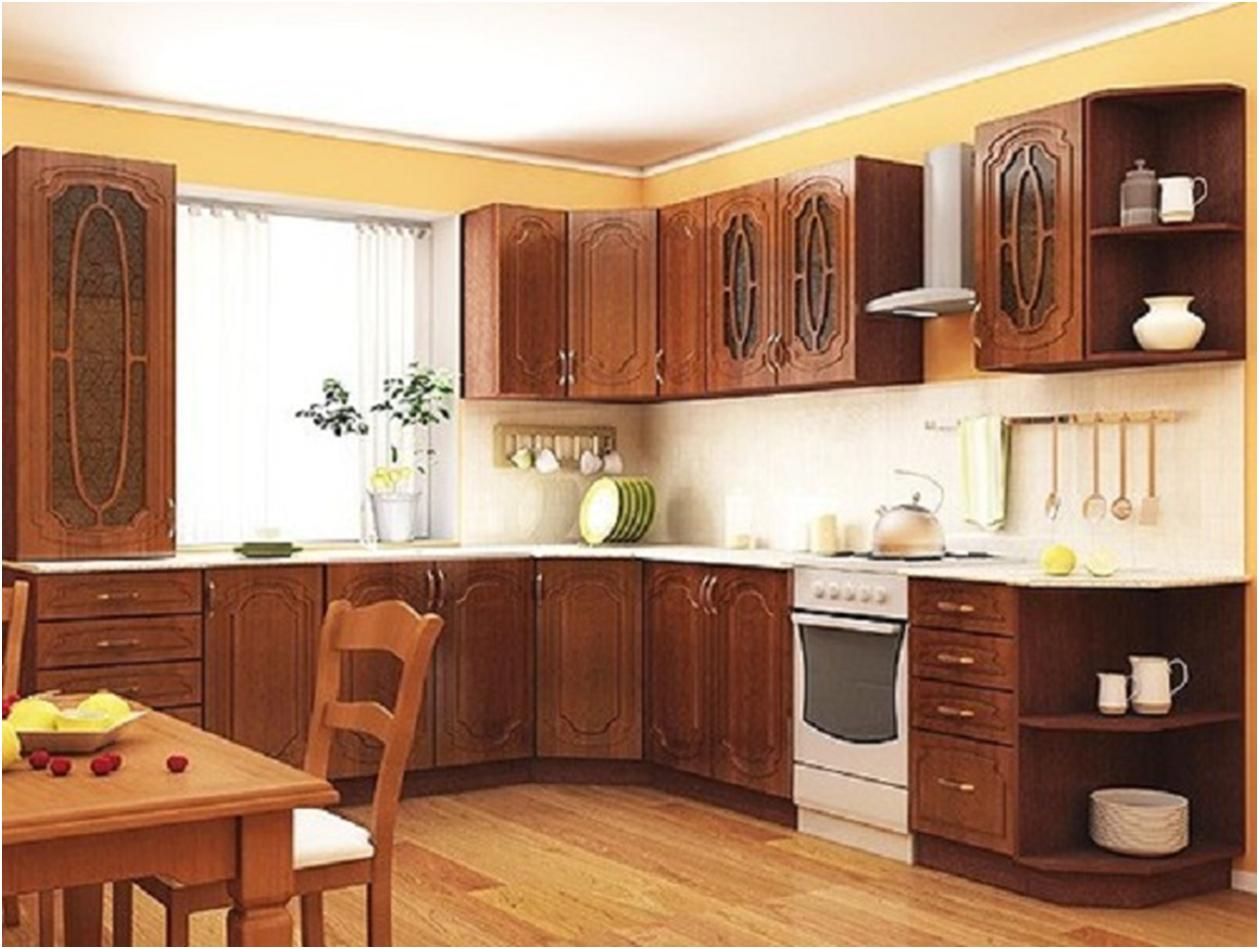 Mounted kitchen units Nastya may have facades with milling, smooth, glazing and a wide range of finishes, which is perfectly suitable virtually any room design.
Types of facades for kitchen furniture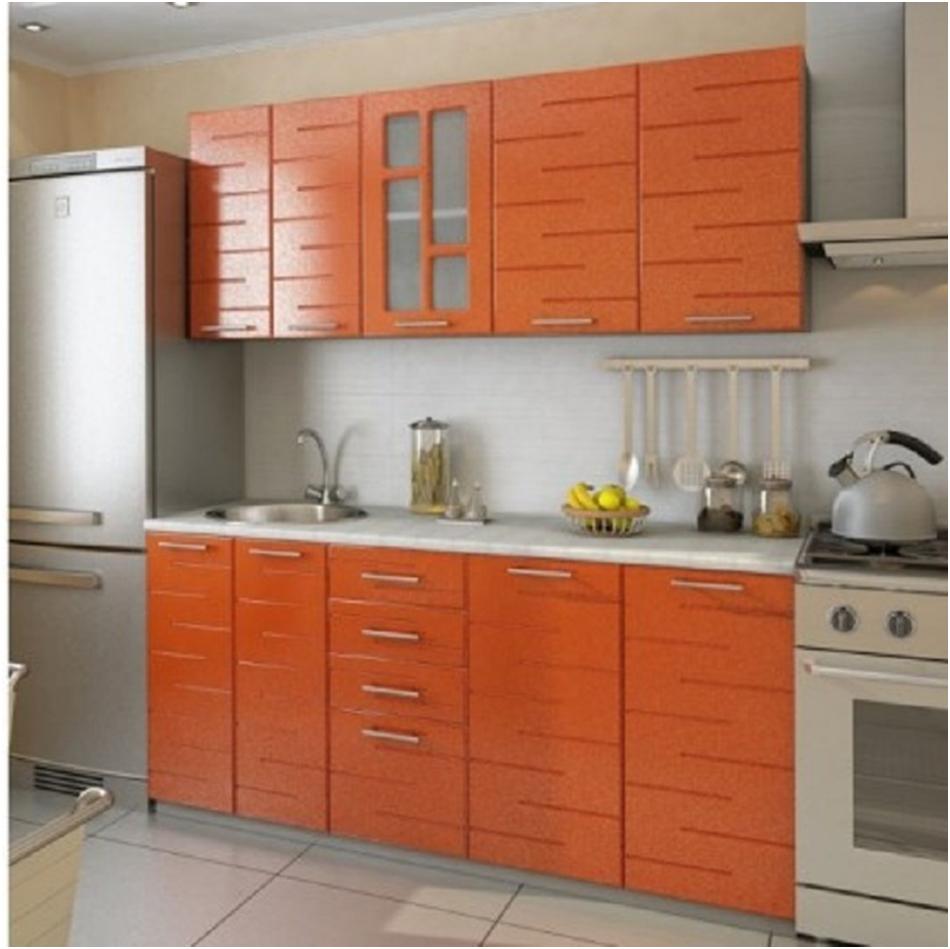 Kitchen set from the manufacturer - the company "Antares" is equipped with facades of chipboard, MDF or post forming the most varied colors and designs. facades, made of MDF-boards and trimmed decorative film, have a long service life and easy to care for.
The film coating of furniture doors may be provided in any color and even simulate various wood species. The facades are made in such a headset, usually, standard (direct), and may be made according to customer in a bent embodiment, virtually any radius.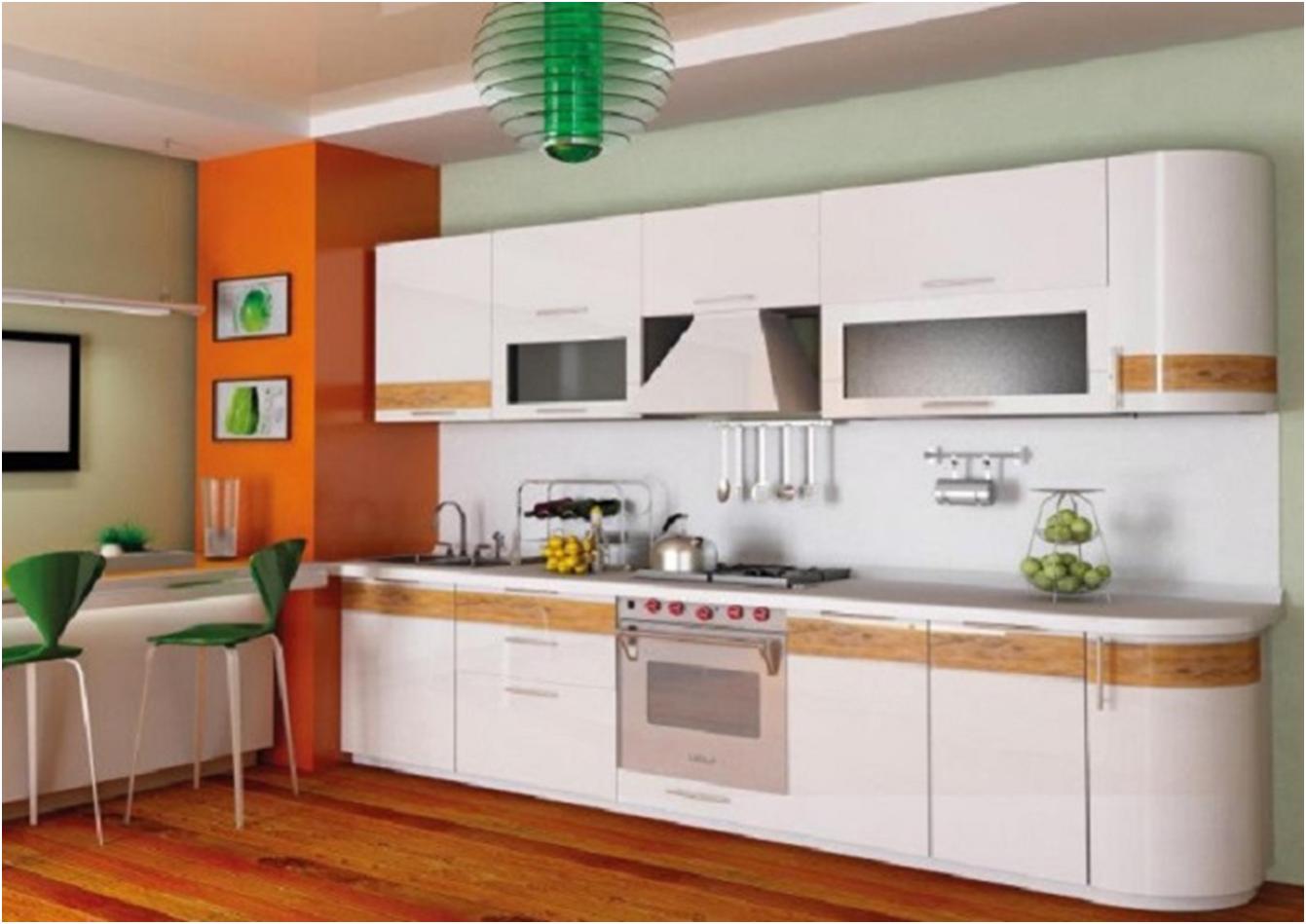 Kitchen Anastasia from the manufacturer with facades from MDF uses a fairly high demand. This is because the, that the convex and concave elements give the kitchen set of elegance and chic.
And once again it is worth saying, that a huge assortment of various facades and the modules set Nastja makes it easy to fit it into any interior and make it unique.
From economy class to «LUX»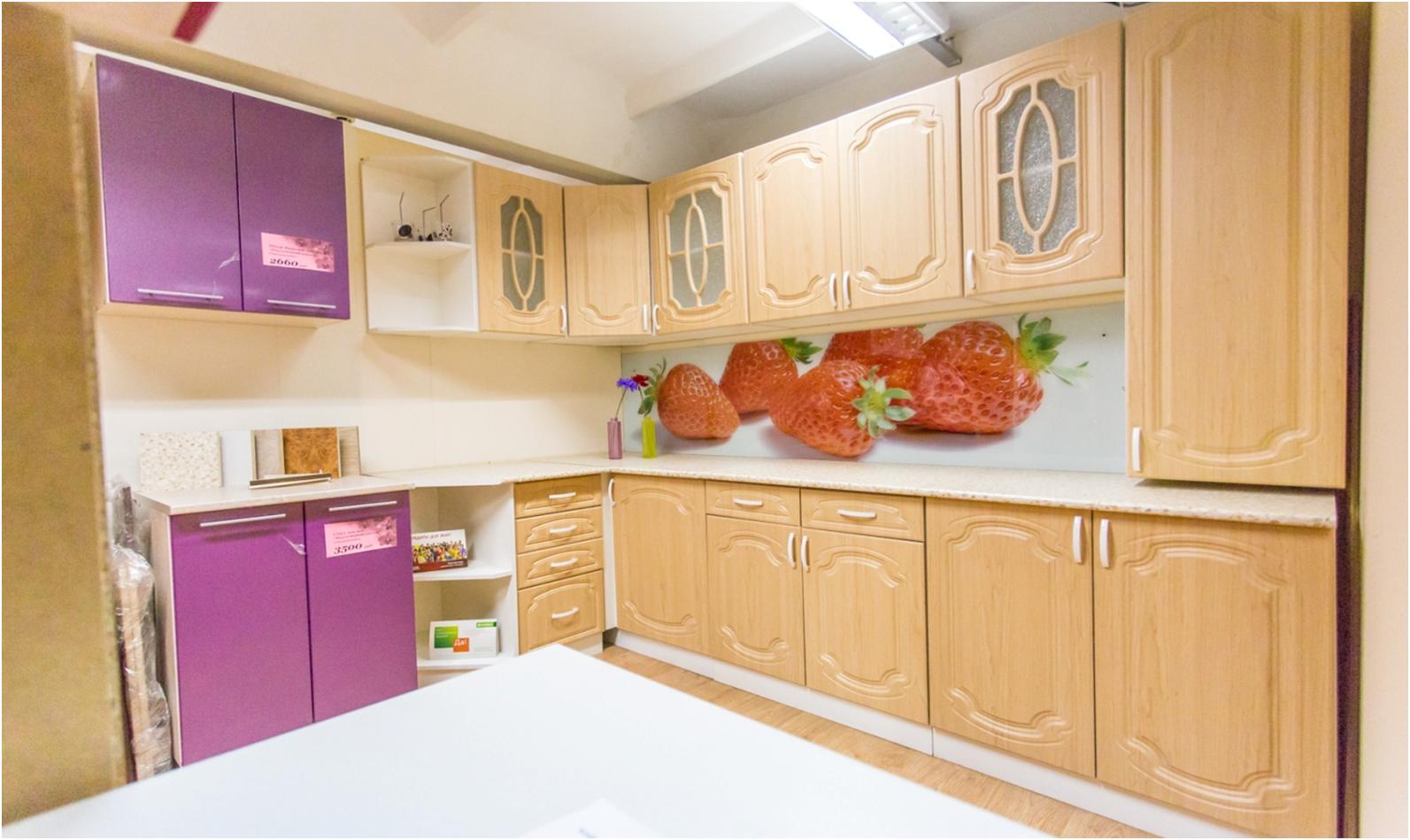 The modular system and, depending on their financial situation, you can create a kitchen set from the low-cost, the so-called budget option, to class "luxury". The difference lies in the number of functional blocks and the materials of which are made fronts of kitchen units. In addition, inexpensive Antares
kitchen Nastya by the gradual addition of various modules can easily be transformed into a chic and expensive multifunctional headsets.
Kitchen "Anastasia" economy class
In appearance cheap kitchen Nastya do not differ from the more expensive sets: just when they are manufactured using inexpensive, but environmentally friendly materials and more simple accessories. And despite the cheapness of these headsets are of high quality, well-designed and fully comply with European standards. materials, used in creating kitchen Nastya from producer, exhibit excellent protection from mechanical damage and changes in temperature, which allows the furniture for a long time to maintain the integrity and the initial appearance.
The ability to combine and upgrade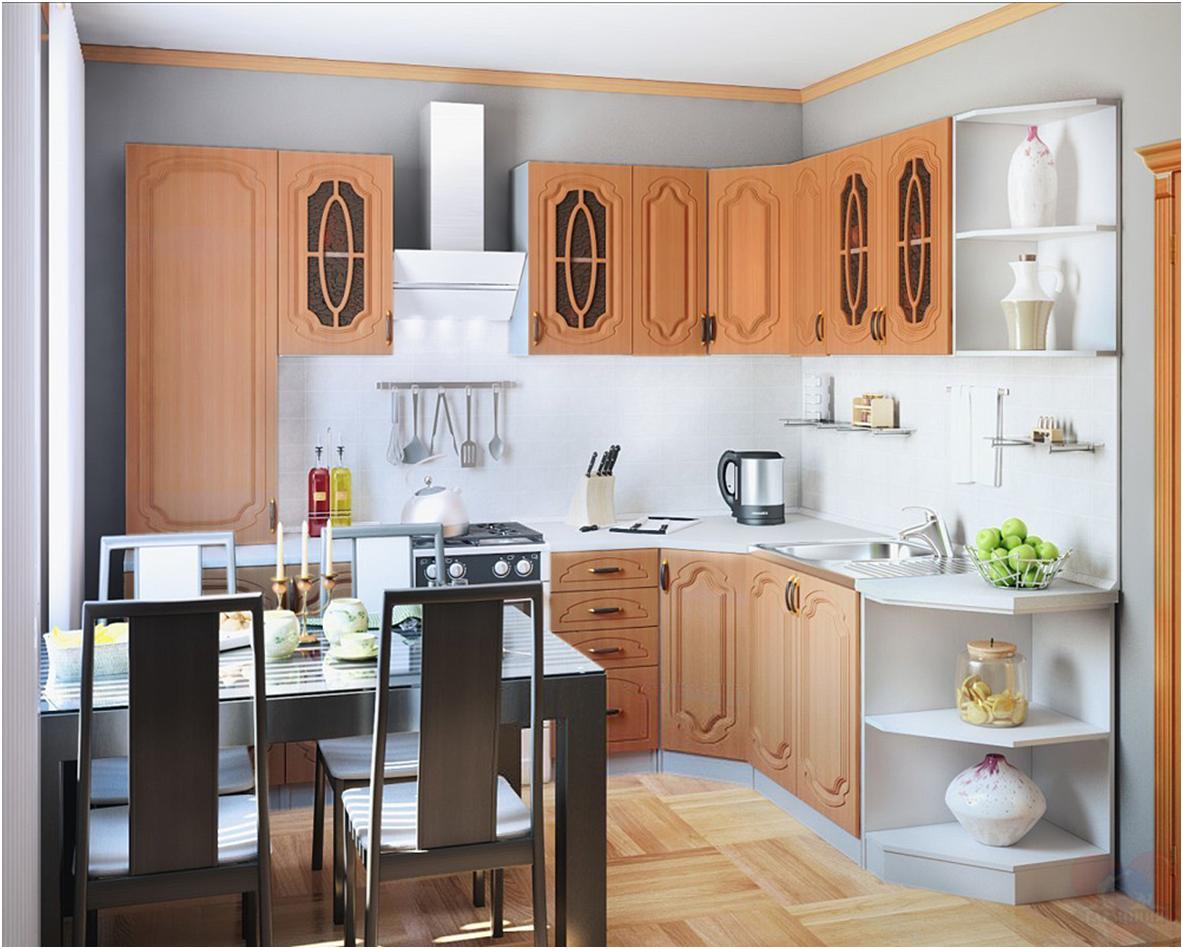 According to the ABC Furniture, kitchen flooring can be supplemented with elements that will make it more comfortable and functional. These additions include:
the bar, which can be used as a dining table;
dinner table (Folding often used embodiment for saving space);
decorative wall panels in the work area;
soft kitchen corners, and more.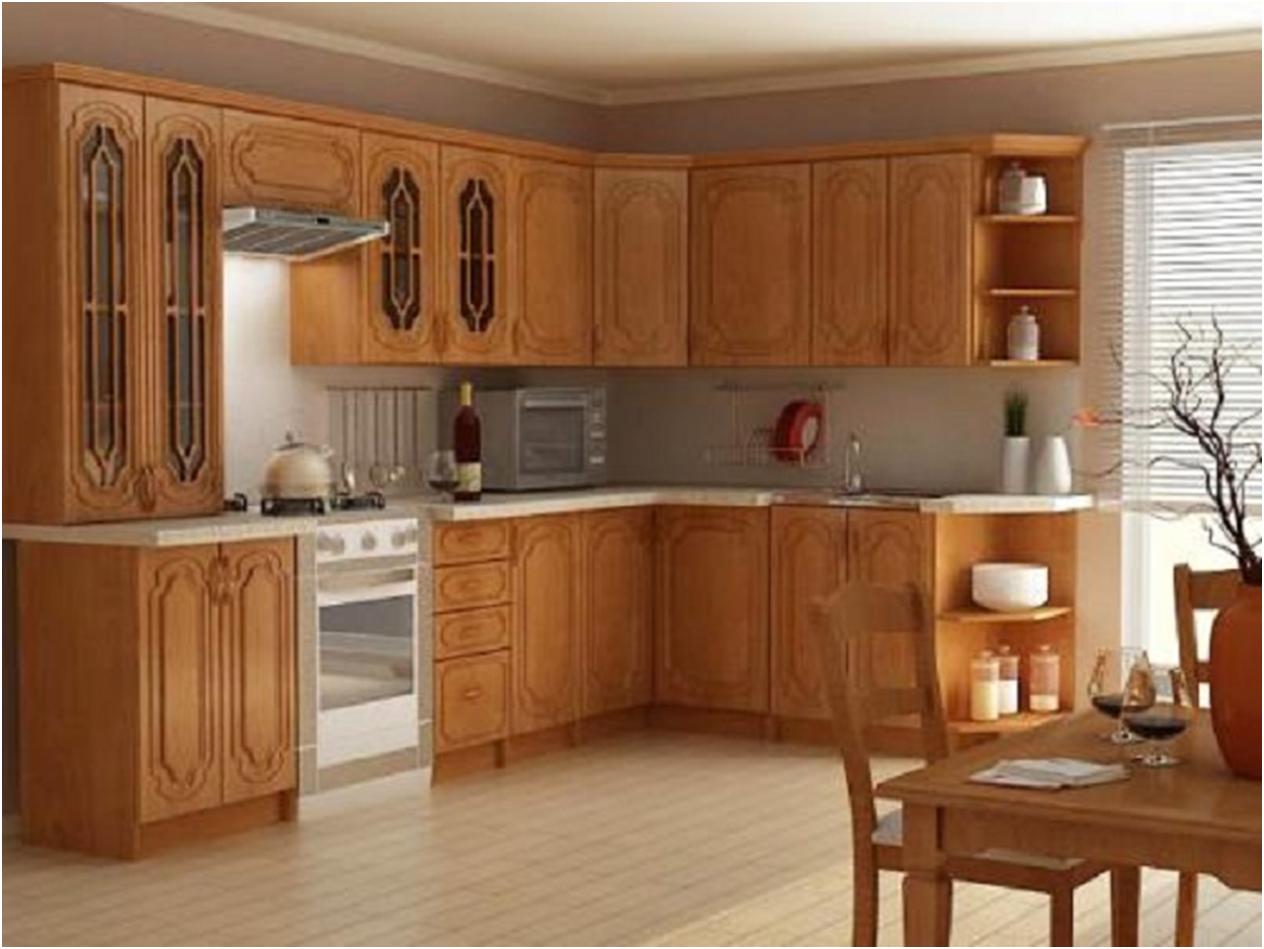 With the ability to purchase any desired color module and functionality can always change your kitchen making it unique and more comfortable.
Almost any module can be easily installed in the home, since blocks fit together, only, what should be done, so it is necessary to accurately determine the dimensions.
The cost of the headset, "Nastia"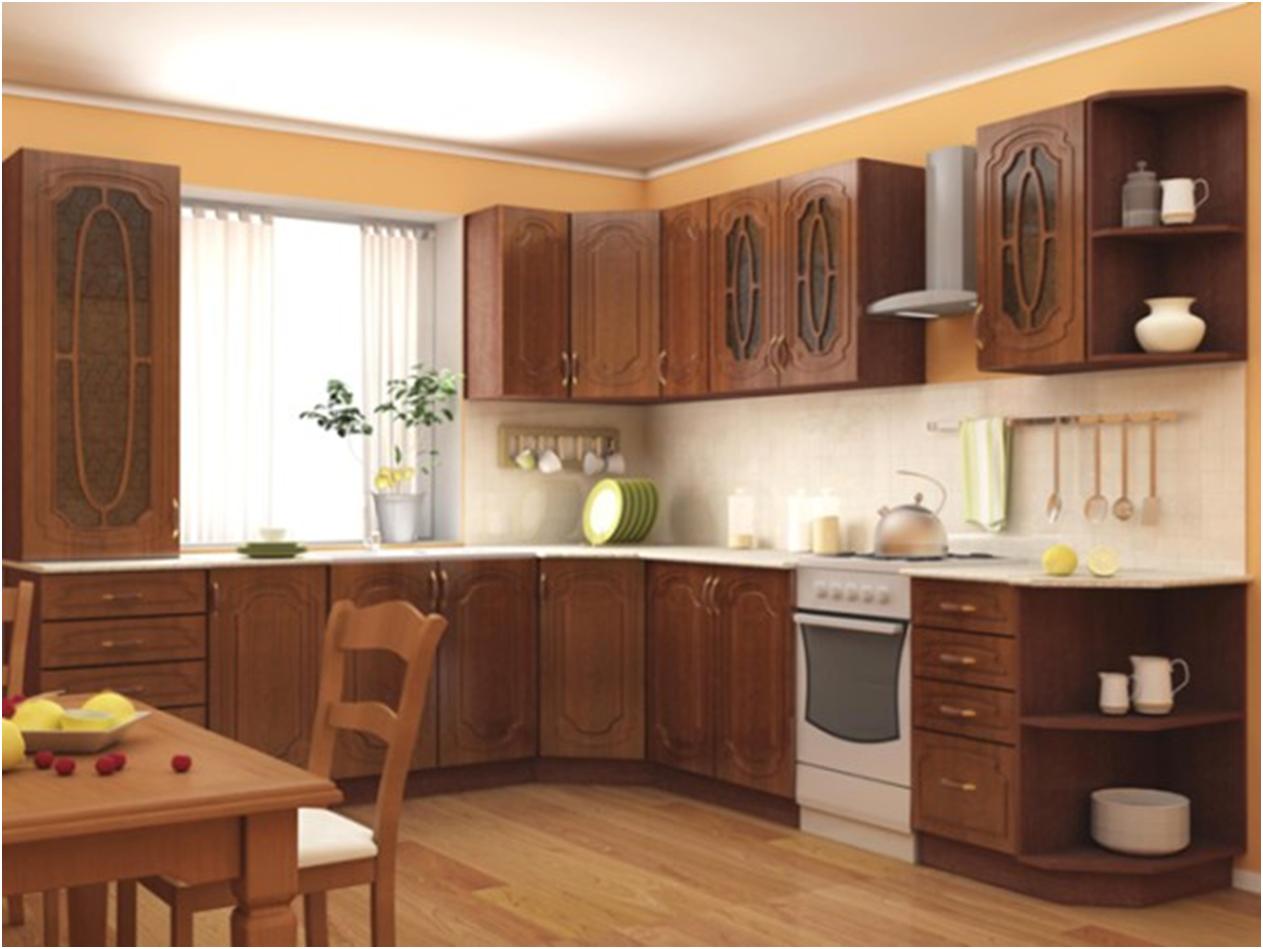 Modular low or high cuisine Nastya - a practical, comfortable headset with a beautiful appearance and the ability to continuously update or supplement, which can be purchased at a reasonable price. The average cost of a set of modules for a small kitchen will be 14 000 – 18 000 rubles. For the money you can get a reliable, roomy and functional furniture, which will serve, and to please the owners of their appearance quite a long time.
Reviews
Victoria
After repairs in the kitchen decided to renovate and furniture. Our choice was the kitchen set of furniture "Anastasia" manufactured by Antares. I bought our kitchen Nastia elements, since after repairs, It was a small napryazhenka finances, but after three months, we were able to establish it completely. I'm happy with your purchase, because it is now easier and more enjoyable to cook for my family, and I even think, that began to receive food tastes better.
Alexander
I decided to make a gift to his wife and to upgrade the kitchen furniture. kitchen Nastya, the price of which was acceptable was a reasonable choice and the right solution. Wife like such a gift, and it has become increasingly pamper me cakes - says, which is a nice kitchen to cook it for me different goodies. So, I'm happy with purchase, the more it can be supplemented with time and other modules.