Kitchenette Milan: 5 advantages furniture
Seating area - one of the options especially to make the kitchen comfortable. After all, comfort is needed in the process of cooking and eating.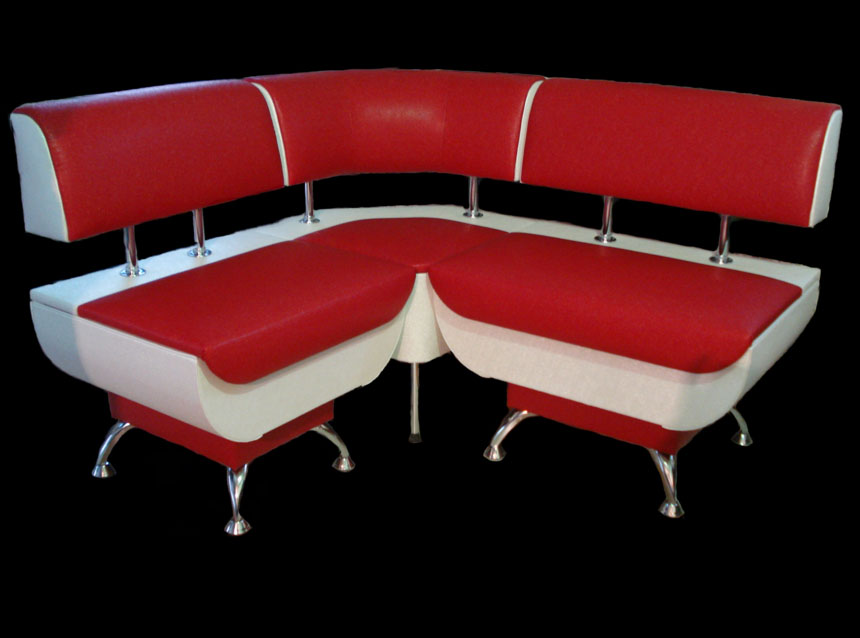 Upholstered furniture gives an opportunity to diversify interior of kitchen space, make it really cozy and home.
A seating area - a piece of furniture for those, whose cuisine is combined with the dining room. If you do not want, so that it resembled a cafe, the plump sofa cushions quite cope with the task to make the interior as a family warm.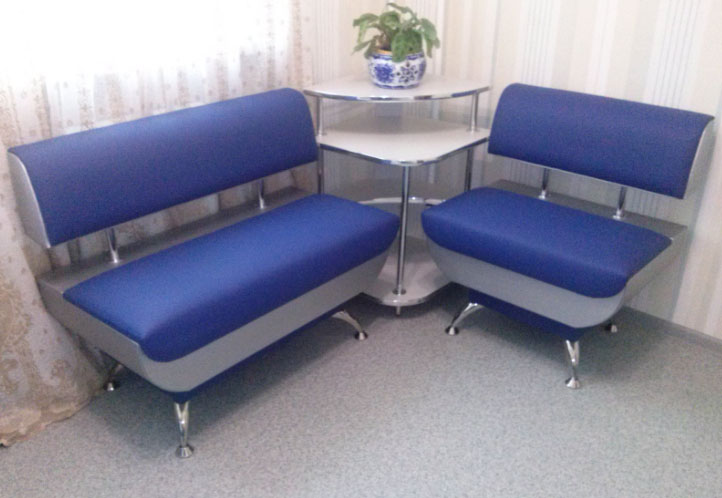 kitchen corners: convenience and comfort
Kitchen area kitchen - a set of furniture, created especially for her. The standard set of items: ergonomic sofa, stools and table.
The arguments in favor of choosing a soft corner for the interior:
Additional functionality. Under the seat is built handy storage box rarely used kitchen utensils.
unexpected opportunities. Some models are easily converted into sleeping space. Unexpectedly guest can comfortably sit on a bed. Very convenient option for large families, where each bed at the expense of.
Design talent. Many sofas are not a single monolithic structure, and are composed of modules. They can easily transform into a straight line or L-shaped version.
A notable element of the interior. By means of plating of furniture designers like to highlight key. Dark brown furniture accentuate the warmth peach walls, colored fabric diversifies monochromatic scheme.
A stylish accessory. Variants kitchen corners are so diverse, it's easy to choose furniture based on the style, which sustained kitchen.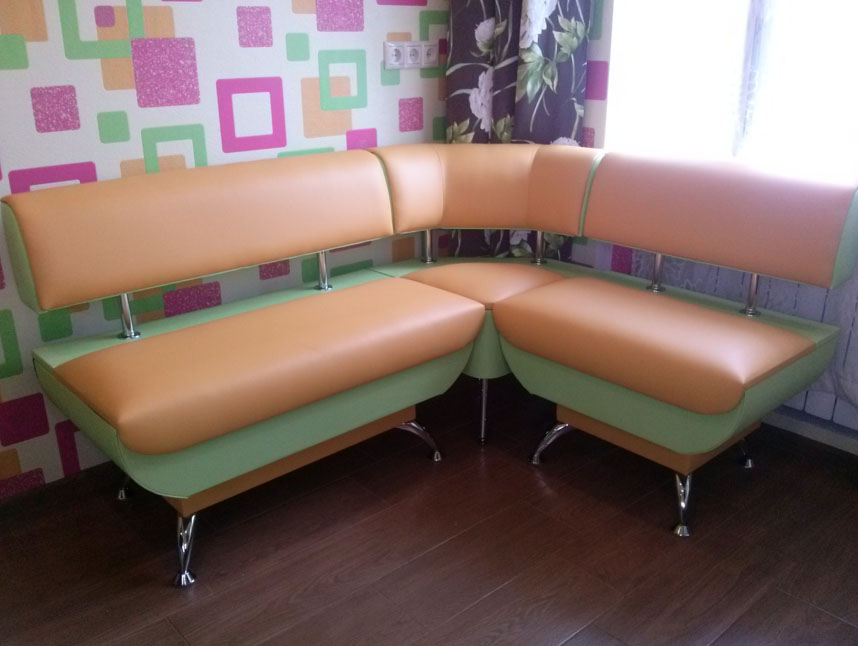 Milan: benefits kitchenette
Design features of the soft parts of Milan, together with functionality gives skin sofa easy and very convenient form.
The skeleton is made of metal. It ensures durability and reliability of the product. Safe operation - is another important feature of the soft parts of Milan.
Kitchenette Milan - one of those models, which are characteristic of reincarnation. Sofa consists of modules, by which the sofa Milan is easily converted into a direct model.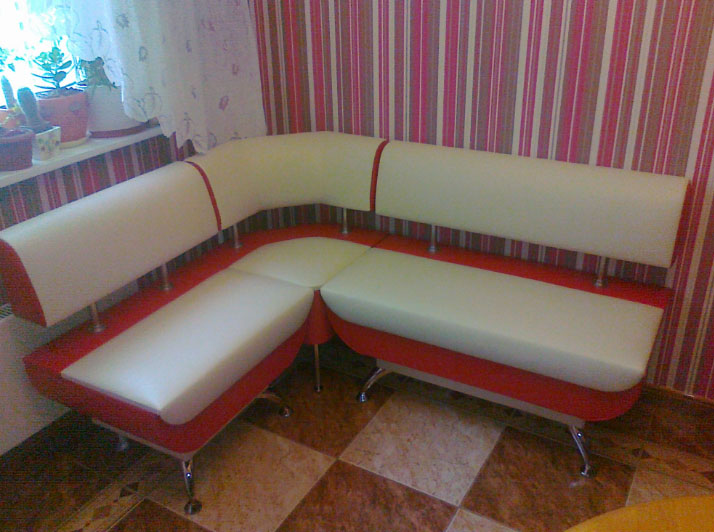 Sofa Milan is not only used for its intended purpose. Its seats are built boxes for storing all kinds of things. Rarely used pots and pans are located in convenient storage under the sofa cushions - available and functional.
Linings made of genuine leather, practical leather substitute, dense flock. These materials are characterized by durability. Strength - their main characteristics. Adherence to the simple rules of care contributes to long-term service of furniture.
For serious cleaning is necessary to use special means, suitable for the particular coating. To maintain hygiene wipe with a sponge is enough, dipped in water. Sofas from the flock must be periodically vacuumed.
Padding made from polyurethane foam furniture - polyurethane. This spongy foam structure. This resilient material, quickly restore the original appearance. Specifically designed for the filling of furniture, it is very comfortable, since the human body takes the form. This is absolutely safe for human material does not contain allergens.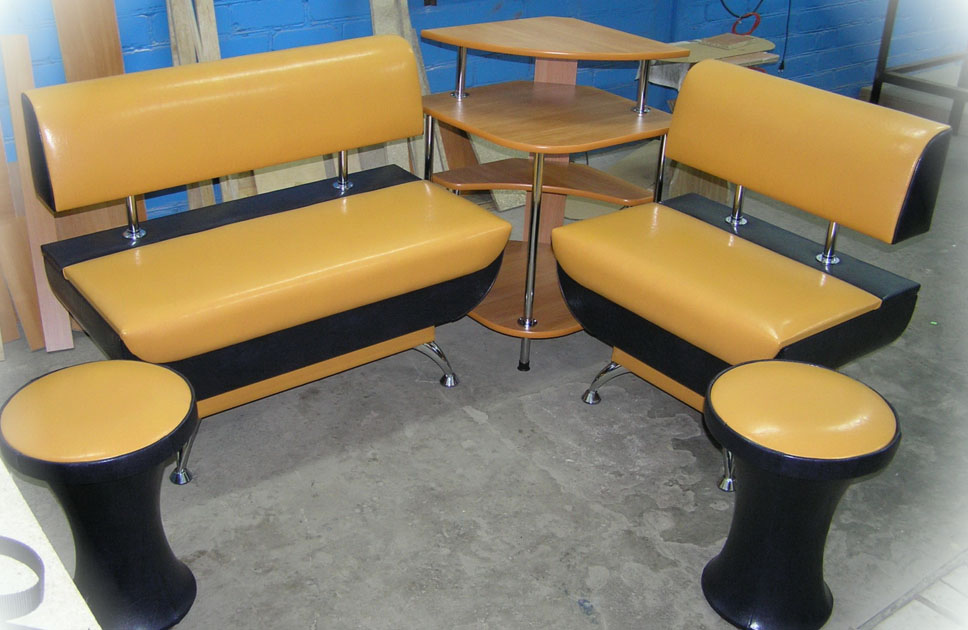 The seats look volumetrically, but weighs a little corner. With the rearrangement of furniture handle any man.
Lineup over Milan
Kitchen Milan suitable for small spaces, and for large kitchens. The manufacturer does not adhere to the standard sizes. To order custom sizes perform Corner, easy to fit it into the interior of any kitchen.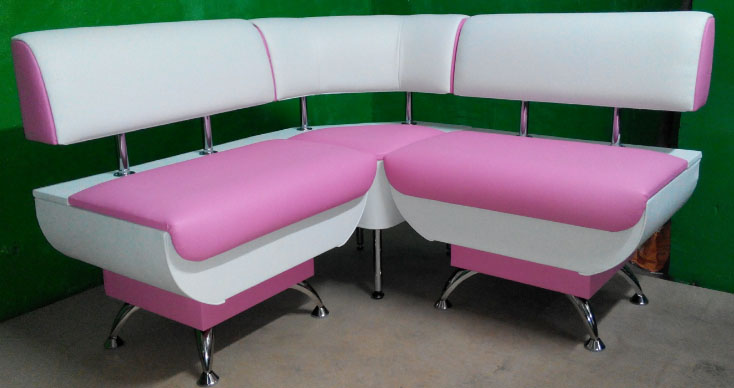 Model Milan - 1
The simplest equipment kitchen corners. These include only bed. but what! The design consists of three separate modules - large and small sofas and a corner element.
Modules are easily interchanged. It is not necessary to fasten them to each other. They are resistant and, if necessary, are used as home furnishings.
ergonomics: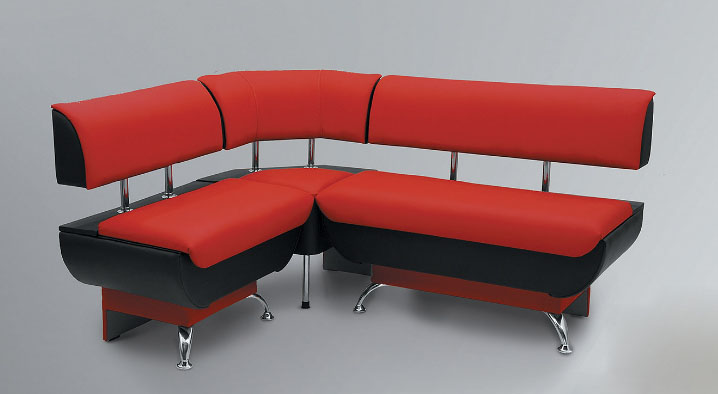 Depth: 53 cm.
The height of the backrest: 46 cm.
The height of the sofa: 82 cm.
Milan - 1 executed in standard sizes:
Two module 70 cm, the angular part 53 cm.
one module 100 cm, second 70 cm, the angular part 53 cm.
Two module 100 cm, the angular part 53 cm.
Dimensions vary depending on the size of the kitchen. You can easily increase the length of one or even both of sofas and easily enter new furniture in your home decor.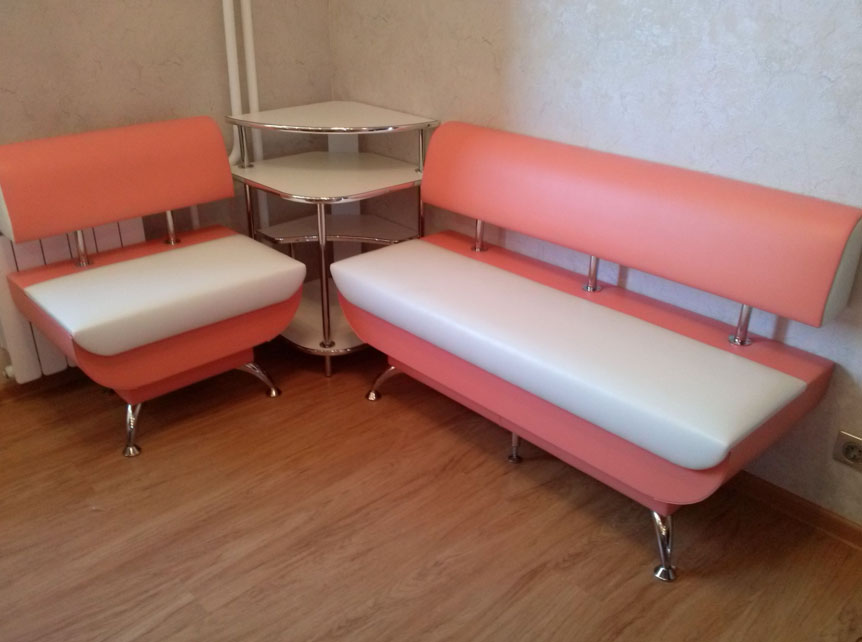 Model Milan - 2
This model - a full kitchen from the sofa, stools (chairs) and the table. Ergonomics and practicality couch Reserved. On-site are boxes and modular design. Number of stools and table view can be selected depending on the kitchen design. If it takes three stools, there will be three. If there is no need for a table, in the individual set will include only the sofa and stool.
Dining Table Milan may be circular or rectangular. Steel legs give lightness to the design table. Conveniently, under the table enough space in contrast to the massive wooden models. Table top is made of laminated particle board of thickness 16 mm. Milan kitchen table may be increased by the inserts on the sides. The assembled insert hidden under the worktop. Increase due to possible inserts 60 see - for 30 cm on each box.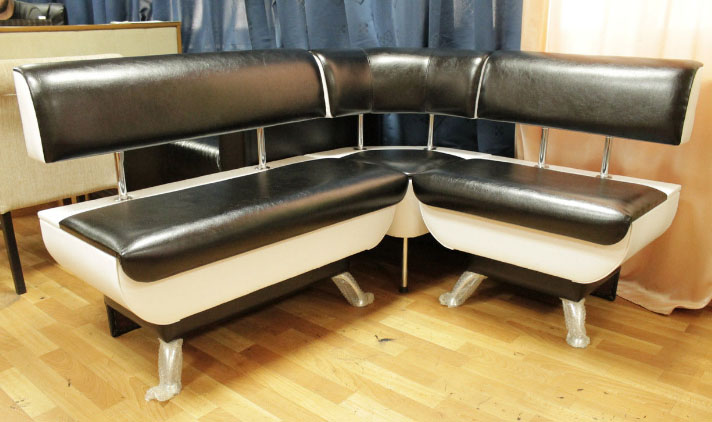 Cooking Area stools or chairs equipped with a metal-backed.
Model Milan - 3 with and whatnot 4
The difference in the configuration of this and previous models is essential. Instead corner design element there is a bookcase with shelves. According to other characteristics of this model is not inferior to Milan - 2 or Milan - 1.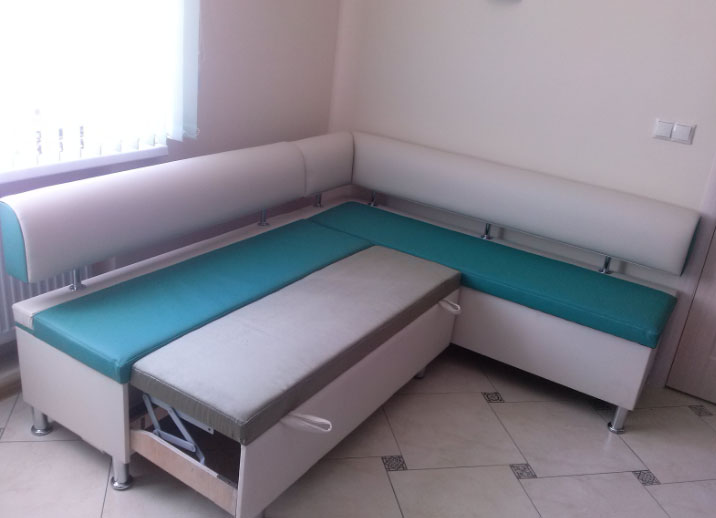 Dimensions shelves:
height - 82 cm.
Length - 55 cm.
width - 55 cm.
Creative approach to the selection of furniture will allow the most common kitchen to make a masterpiece of design. The combination of colors and textures of the upholstery with a common kitchen colors make it possible to design a kitchen more interesting.